Mark Ebulué is not a man you mess with. 
The actor does boxing, karate, and is even a qualified MMA Krav Maga instructor. 
He also loves Marks and Spencer's Percy Pigs – proving even hard nuts have a sweet side. 
Read his answer about starring in Casualty and you'll see he has several.
"I got to watch it with my dad on a Saturday night together. It was a real father / son moment... I could see how happy my dad was to see my name in credits, I knew I'd done him proud."
Something in our eye there. 
We'd still let him have the last Percy Pig, mind.
Just to be safe. 
Life
What upcoming project(s) are you most excited about?
The up coming projects am I excited for, well there's a new TV series I feature in called Cursed.
It's is an upcoming Netflix fantasy original drama series which is a new fresh retelling of King Arthur based on on the illustrated graphic novel of the same name by Tom Wheeler and Frank Miller (300, Sin city, Batman: Year One.) I loved filming so much. The cast and crew were fantastic and the set was brilliant.
I got to ride a horse on screen for the first time and there was plenty of sword fighting which is totally my vibe. It was all a lot of fun and getting the chance to work with some seriously great talented actors and actresses was amazing.
Proudest professional accomplishment
That's easy it was my first TV gig on Casualty. I was a guest lead in the episode, and I got to watch it with my dad on a Saturday night together. It was a real father / son moment.
After it was done I could see how happy he was to see my name in credits section I knew I'd done him proud, definitely my proudest professional moment.
Is there anything I could change about my career?
Not really, I am kind of glad it's gone the way it has, starting in theatre, specifically Shakespeare, gave me a solid foundation to explore other avenues.
Now, making the change to TV/screen and voiceover (which was always the plan) feels more natural to me I was told (a lot) I was more of a TV actor in drama school.
What do you hope to achieve that you haven't yet?
I'd love to more action film roles. I've spent my life training combat and combat sports, I've boxed, I've done karate at really high levels, I do MMA Krav Maga (and I'm a qualified MMA Krav Maga instructor) had even considered pursuing a career in the armed forces way before I ever thought of acting, the action route has become a calling of mine I want to pursue and there's no better time than now.
I feel completely prepared and ready.
Outside my family who's my biggest inspiration?
I practically see him as family but I'd have to say my best mate Marcus he's a solid dude, any person would be fortunate to have him as a friend, he has a heart of gold.
He's also a very talented actor, seeing his performances have always made me want to up my game artistically push my self and do better.
Tell me something no one knows about you?
I love Marks and Spencer's Percy Pigs sweets...they even have a vegan range now.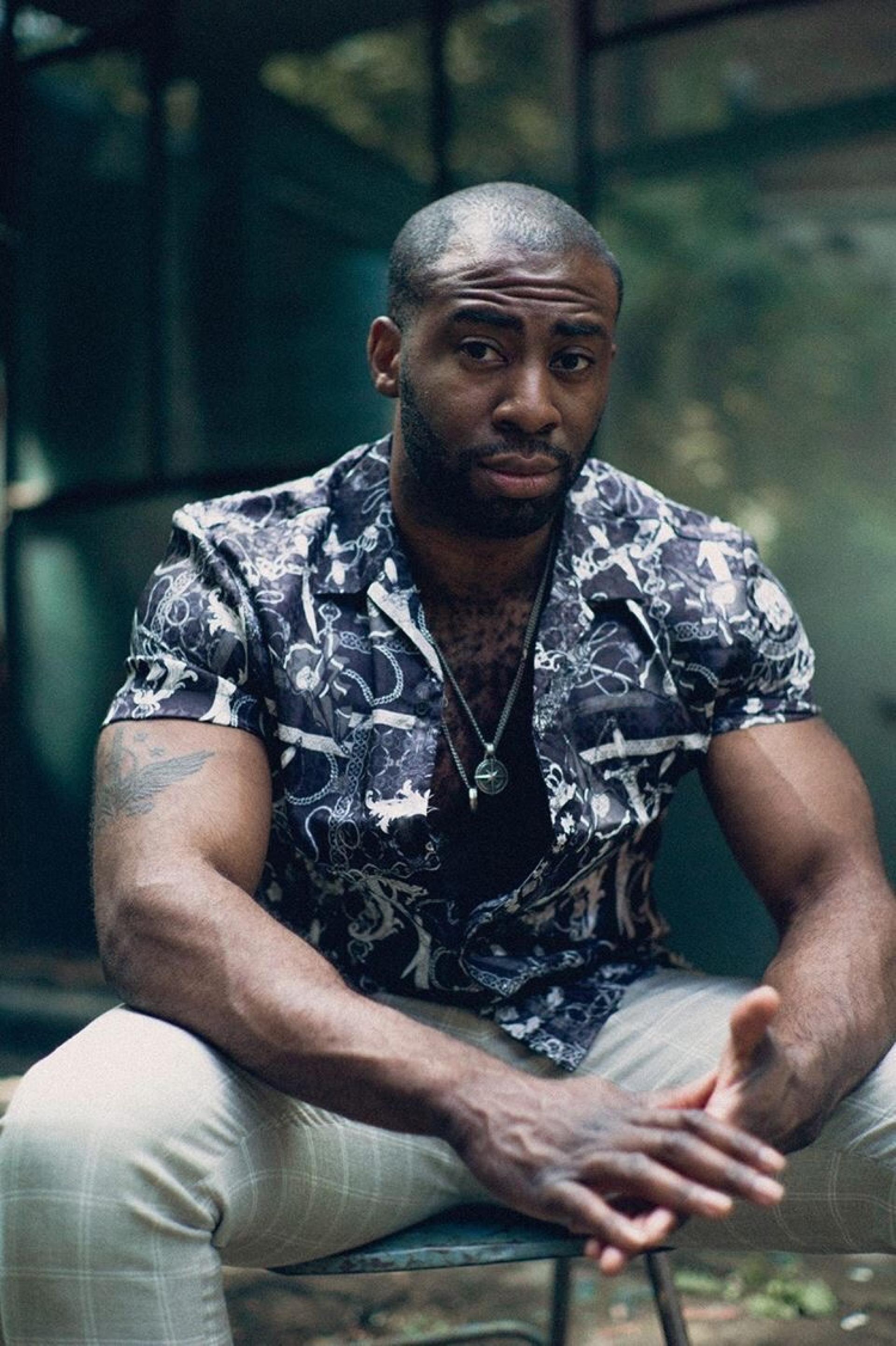 Lockdown
How are you finding lockdown?
It's been a learning curve I've realised no matter how bad you think your personal situation is there's always someone out there who's worse off.
It's made me realise how we certain things for granted like food shelter health definitely going to be appreciating the little things more. It's made me more productive I even set up a sound studio which I never thought I could do.
I've just tried to make the most of the situation and not complain.
Best thing about lockdown?
Lie-ins and Percy Pigs
Worst thing about lockdown?
Mad sleep patterns
Top tip for surviving lockdown?
Netflix
If I could be locked down with anyone alive or dead who would it be?
Probably my dad or my little brother.
What am I most looking forward to once lockdown is over?
Nandos reopening.