The award-winning Equiano Rum is the world's first African and Caribbean rum, a never-before-seen blend of two cultures, two distilleries, from two continents, making it a perfect collaboration of east and west.
Created by highly respected Global Rum Ambassador Ian Burrell and IWSC & ISC Rum Producer of the Year Richard Seale of Foursquare, Equiano is perfect for mixing, sipping, and savouring.
And we've teamed up with Equiano to offer you the chance to win a bottle of its award-winning rum presented in a gift box worth £54.95.
The rum is a limited batch blend from one of the best emerging distilleries in the world, Gray's in Mauritius, and the world-renowned Barbadian distillery Foursquare.
Bringing these two rum purists together means that Equiano is 100% natural, with no spices, no additives and no added sugar.
Completely uncompromised, all the rich and deep flavours come from the ex-Cognac and ex-Bourbon casks that the rum tropically matures in, creating an exquisite, modern and matured spirit that is totally unique.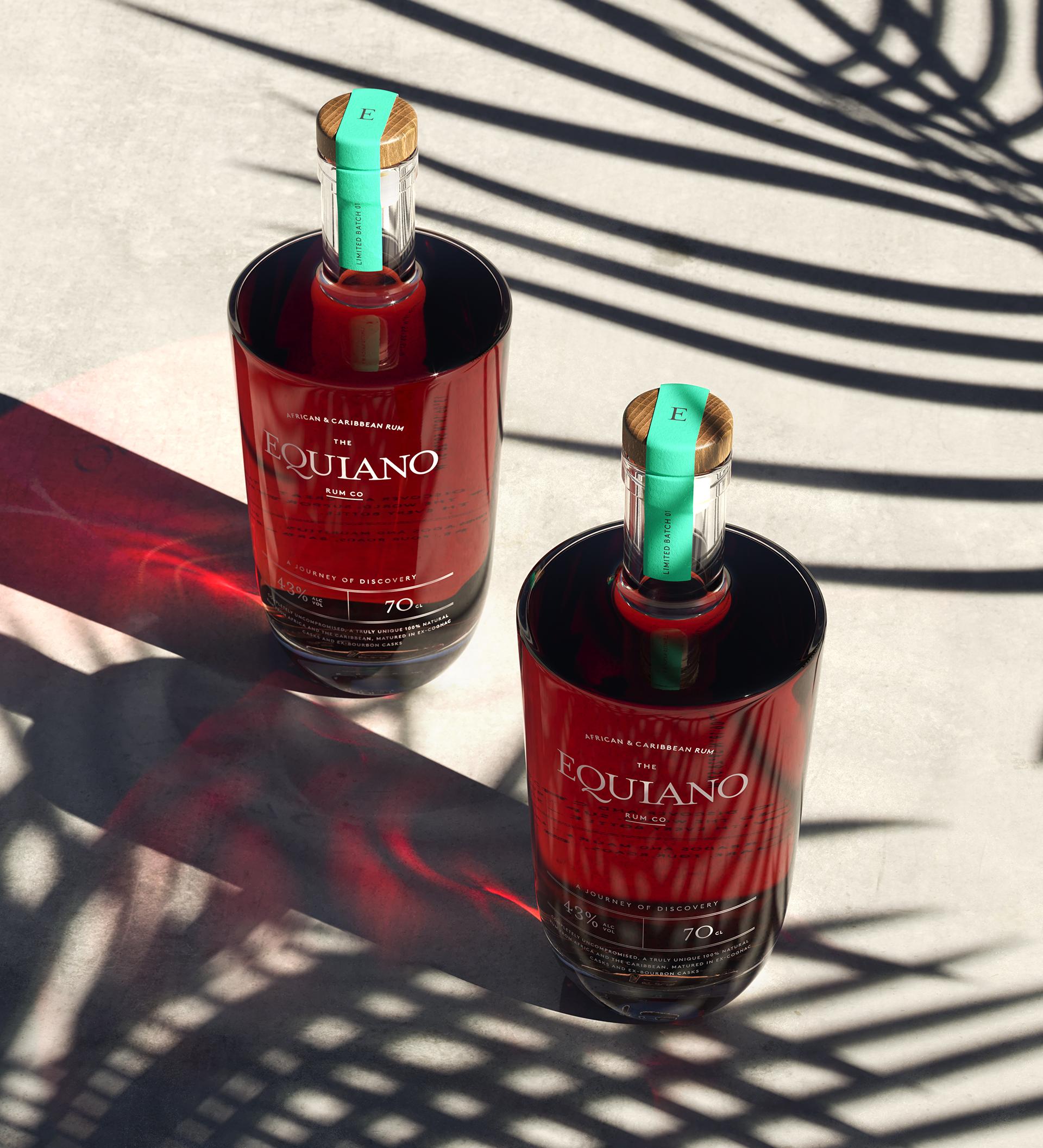 The Equiano Rum Co. takes its name from the inspirational luminary Olaudah Equiano, the 18th Century writer, entrepreneur, abolitionist and freedom fighter.
His memoirs made him one of the first African-born writers published by a major publisher in the UK and were instrumental in the abolition of the slave trade.
In honour of his name, 5% of company profits and £2 from every bottle sold through equianorum.com are donated to ground-level freedom and equality projects through The Equiano Rum Co. Foundation.
Their partner for 2021 will be Anti-Slavery International, the oldest international human rights organisation in the world.
Equiano has already won four of the most prestigious international awards.
On the nose, it delivers tropical warmth alongside notes of dried fruits combined with sweet toffee, butterscotch, and caramel.
To taste, Equiano delivers its natural sweetness and finishes on a medium sweet note with touches of oak, anise, sweet pepper and a hint of bitter orange peel.
Buy a bottle here.
The question is: What is Equiano?
Competition closes: 28th February 2021
By entering the competition, it is deemed that the entrant accepts the terms and conditions stated below.
No purchase necessary.
Prize cannot be exchanged for cash equivalent.
Prize is not transferable.
One entry per person, no bulk or third-party entries, unless the rules of the competition state so.
No responsibility can be taken for any lost or delayed entries.
Winner must be over 18 years of age.
The winner will be chosen by random and will be notified by email.
The winner will need to confirm acceptance within 7 days of being notified. If the winner does not confirm acceptance within this timeframe, the promoter has the right to pick another winner.