The gin revolution has been fantastic for the spirits industry, with a wider selection of super-premium gins available to punters than ever before. On the flipside, it does mean that the market has become oversaturated – and it's now harder than ever for a gin maker to stand out.
One brand that does not suffer from that problem, though, is Brockmans. Its tag line is 'the gin like no other' – and it's not kidding.
If you haven't tried it, then Brockmans delivers an explosion of blueberries and blackberries followed by bitter-sweet citrus peel and coriander seeds which harmonise with juniper berries and woody notes.
Although made in England, Brockmans uses botanicals from around the world – including juniper from Tuscany; lemons from Valencia; liquorice from China; and cassia bark from South East Asia.
Its fruity finesse makes it an enticing core spirit for cocktails – either providing inspiration for fresh contemporary recipes or bringing a distinctive twist to the classics.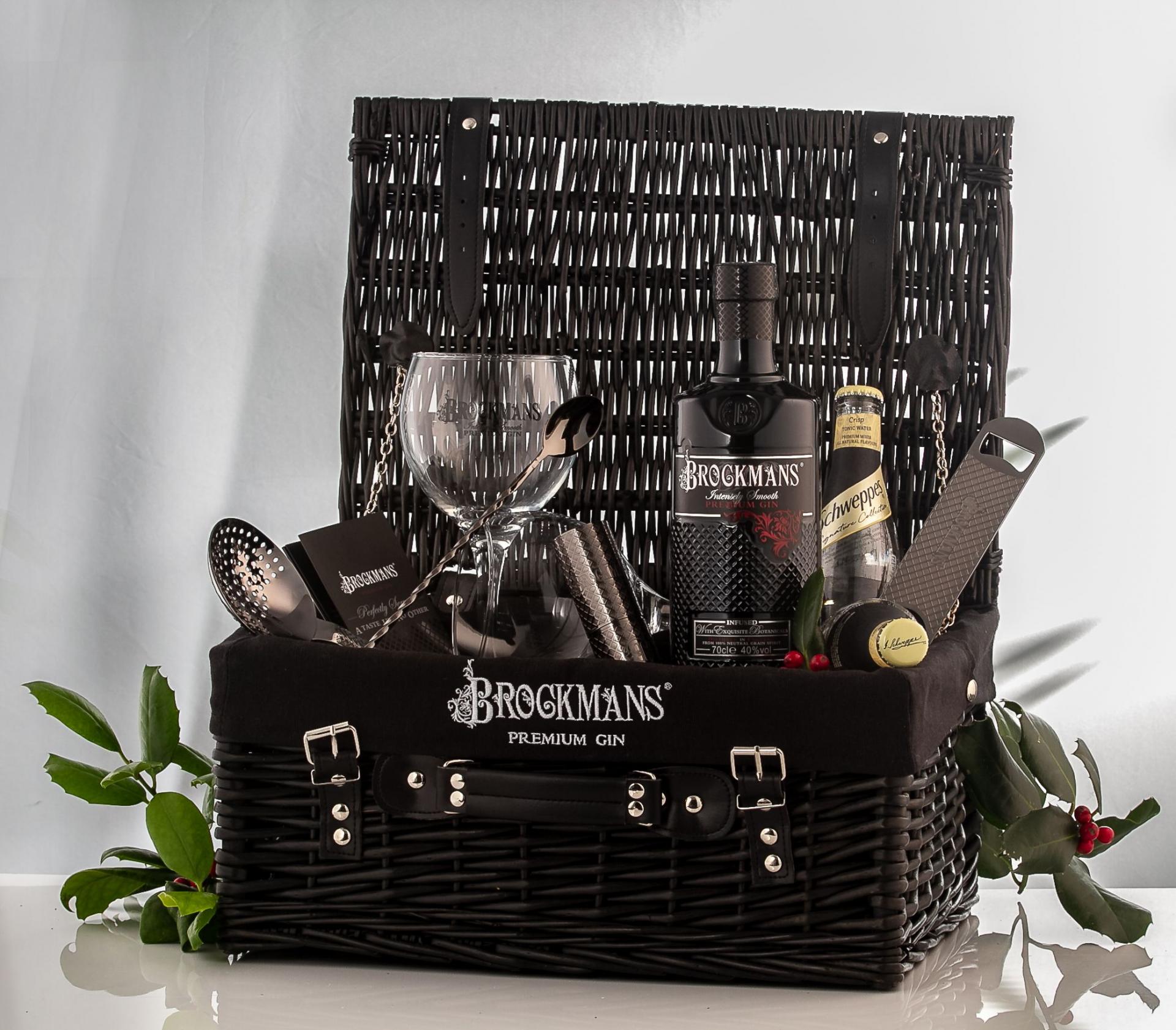 THE PRIZE
We have teamed up with Brockmans Gin to offer you the chance to win its new gin-themed hamper which has been specially curated for the holiday season.
Priced at £160, the limited-edition Brockmans Hamper contains a 70cl bottle of Brockmans Gin and 2 x 250ml bottles of Schweppes Tonic Water as well as a selection of stunning Barware. This is all put together in a gorgeous, black basket-work hamper, ideal for picnics or storage later. 
The hamper includes: 1 x 70cl bottle of Brockmans Gin; 2 x Copa glasses; 1 x bar blade; 2 x Schweppes tonic; 1 x spoon; 1 x Julep strainer; and 1 x EU jigger.
For more information, see brockmansgin.com
The question is: Which of these is one of the main botanicals in Brockmans Gin?
Competition closes: 30th November 2020
By entering the competition, it is deemed that the entrant accepts the terms and conditions stated below.
No purchase necessary.
Prize cannot be exchanged for cash equivalent.
Prize is not transferable.
One entry per person, no bulk or third-party entries, unless the rules of the competition state so.
No responsibility can be taken for any lost or delayed entries.
Winner must be over 18 years of age.
The winner will be chosen by random and will be notified by email.
The winner will need to confirm acceptance within 7 days of being notified. If the winner does not confirm acceptance within this timeframe, the promoter has the right to pick another winner.