From temperature-controlled pillows to bespoke beds, luscious bedding, and dream-enhancing sleep aids, Sleep.8 provides customers with tailored tools designed to improve the sleep environment, enhance rest and soothe those current jagged sleep patterns.
Sleep.8 combines the latest technology with innovative design to deliver ingenious and pioneering sleep solutions.
Sleep.8 also has an in-house somnologist who is always on hand for advice or quotes should you be interested.
Says Sleep.8's in-house sleep expert, Anna: "Sleep has an effect on many of our physiological systems, in particular, our cardiovascular system and brain functions. Insufficient or irregular sleep and poor sleep quality can lead to health problems for some and have been associated with poor mental health and anxiety.
At Sleep.8 they aim to help more and more people get regular, quality sleep every night, leading to a healthier physical and mental outlook.
The prize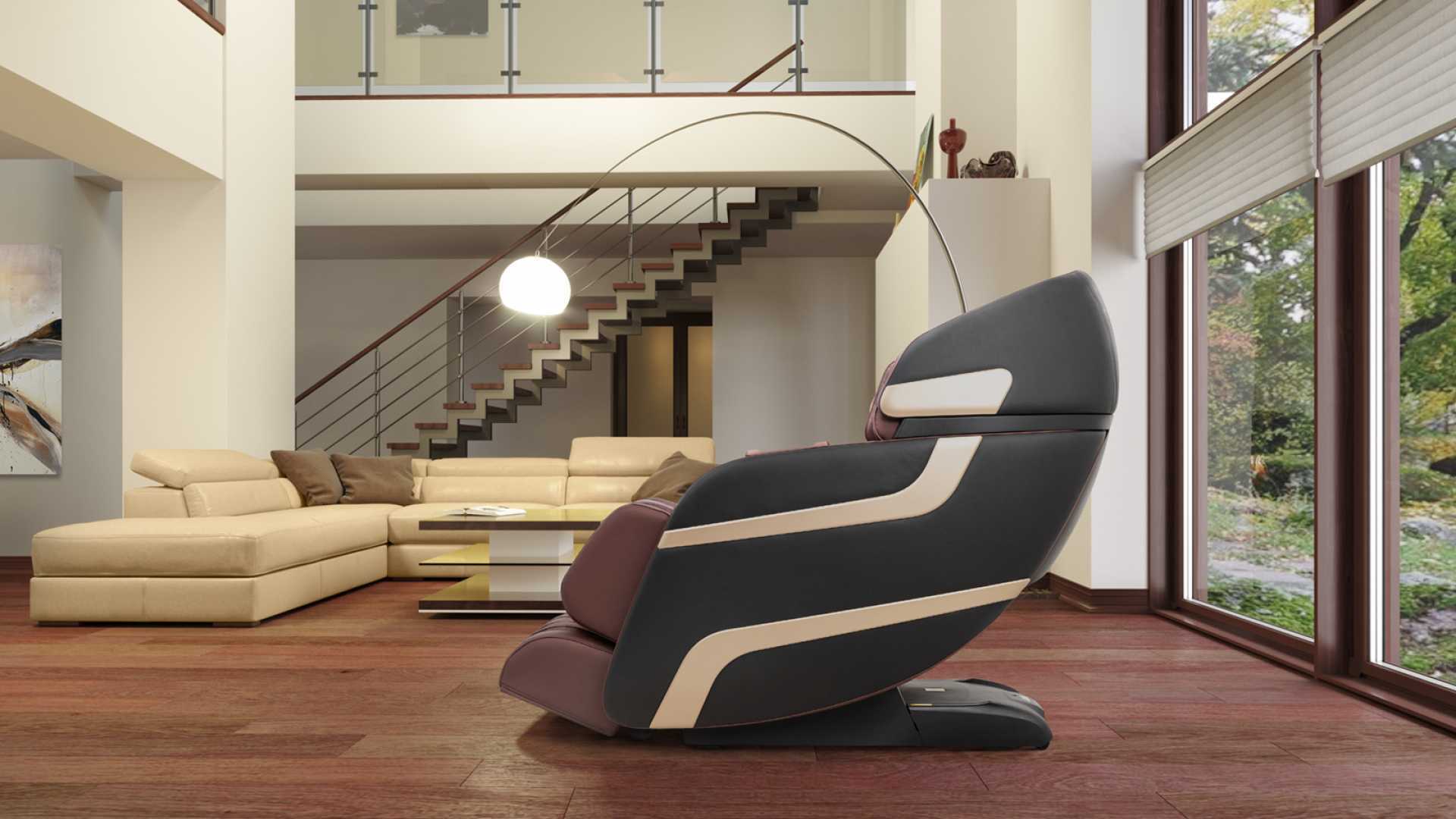 We've teamed up with Sleep.8 to offer you the chance to win its S8 Massage Chair Smart Jet – a unique relaxation device suitable for the home or office.
With multiple intelligent massage functions working in parallel, it relieves muscle and emotional tension, provides comfortable relaxation, rest and recovery whenever you want it. Individual zero gravity position Zero-G reduces pressure on the head and muscles for complete relaxation while 48 air-compression pillows provide targeted workout of the body for greater efficiency.
Created for all those who care about their health and value their time. The stimulating warm-up function works to relax and prepare you for a more intense massage, targeting specific areas of the body.
The chair has a 3D massage mode for a deeper impact: you can activate several massage programs at once. With a variety of massage programmes, adjustable speed, time and intensity, the S8 Massage Chair Smart Jet is truly an investment in yourself and your wellbeing.
Additionally, you can adjust the number of rollers and the width of their impact. And there's even a USB port for charging your mobile phone. Although try not to look at it – you're meant to be relaxing after all.
The question is: How many air-compression pillows does the S8 Massage Chair have?
Competition closes: 31st October 2021
By entering the competition, it is deemed that the entrant accepts the terms and conditions stated below.
No purchase necessary.
Prize cannot be exchanged for cash equivalent.
Prize is not transferable.
One entry per person, no bulk or third-party entries, unless the rules of the competition state so.
No responsibility can be taken for any lost or delayed entries.
Winner must be over 18 years of age.
The winner will be chosen by random and will be notified by email.
The winner will need to confirm acceptance within 7 days of being notified. If the winner does not confirm acceptance within this timeframe, the promoter has the right to pick another winner.