Aldo Kane knows a thing or two about surviving adversity. He's been held at gunpoint, charged by a black rhino, and abseiled into an active volcano.
He also endured the toughest infantry training in the world at just 16 years old.
Hard man? Yeah, he's a hard man.
Quite possibly the hardest man in the world. (Sorry Bear.)
He's also a bit of a savant. His film Unseen Enemy is about emerging viruses and global pandemics – and he has a documentary on Tigers: Hunting the Traffickers.
Cometh the hour, cometh the (action) man.
We take aim on the former Royal Marines Commando sniper…
What did you want to be when you grew up?
When I was a small boy I was fascinated with adventure. I spent many weekends in the Scouts learning to live off the land and look after myself in the wilderness.
I wanted to be an adventurer, although at the time I called it Action Man. I read a lot of expedition and survival books like South by Ernest Shackleton.
You joined the Marines at 16 – how did you manage to join so young?
Preparation and the right mindset. I had it in my head that I wanted to join the British military to pursue a career of adventure, and I went to the careers office and asked what was the hardest service to get into. I was told the Royal Marine Commandos. I was about 13.
I dedicated all my spare time outside of school to getting fit and strong for the 30-week basic Commando training course.
What do you think they saw in you?
I was young and determined. I had the fire in my belly that just about beats everything else. It's the drive that pushed me through the hardest infantry training in the world.
What makes it so tough?
It's 32 weeks training to become an elite-fighting machine. It's one of the most arduous and longest infantry training regimens.
Most people delay, deny and deliberate – I take action
How did you cope being so much younger than the average person in your position?
When I joined, I was 16. Most other people in training were about 22 or 23 and they had all had a job before joining the Marines, but I had left school as a paperboy and joined straight up. I had to grow up fast, very fast in fact because when I just turned 18, I was on an operational tour of Northern Ireland.
What was the toughest day you had?
Every day in Commando training is hard, both physically and mentally, but that is deliberate. It's to get you up to speed as an elite soldier to be able to deploy into any hostile environment on Earth. You become an expert in jungles, deserts, the arctic and high mountains.
You seem very driven to be the best – why do you think that is?
I think this is probably owing to a bit of both nurture and nature. I was brought up in the outdoors and sought that career out. I tried my very hardest at everything I did and although I was rarely the best, I never ever gave up.
What's been the most difficult thing you've had to do in your military career?
Deploying operationally is always scary but you just have to get on with the job. I was a sniper so spent long periods with just one other spotter and not much in the way of back-up.
What's been the single hardest thing that you've had to endure?
I was on a course once that meant I was not able to eat for three weeks. That was fairly tough, but with the right head game you can get through most things.
When was the time you most feared for your life – and how did you cope?
I've had a few close calls over the years and I always revert to training and dealing with the facts.
Whether it's being charged by a rhino; being inside a volcano when it erupts; being in the middle of the Ebola epidemic in West Africa; or dealing with Narco hitmen in South America.
If you can control your breathing in a hectic situation you can control your thoughts. Fear is an emotion that can work for you.
Initially, in any of the hairy situations I have been in, I take action. I always take action. Most people delay, deny and deliberate – and this all takes time. I try to skip those initial stages and leap into action.
Make a decision: even if it is the wrong decision; you are in control.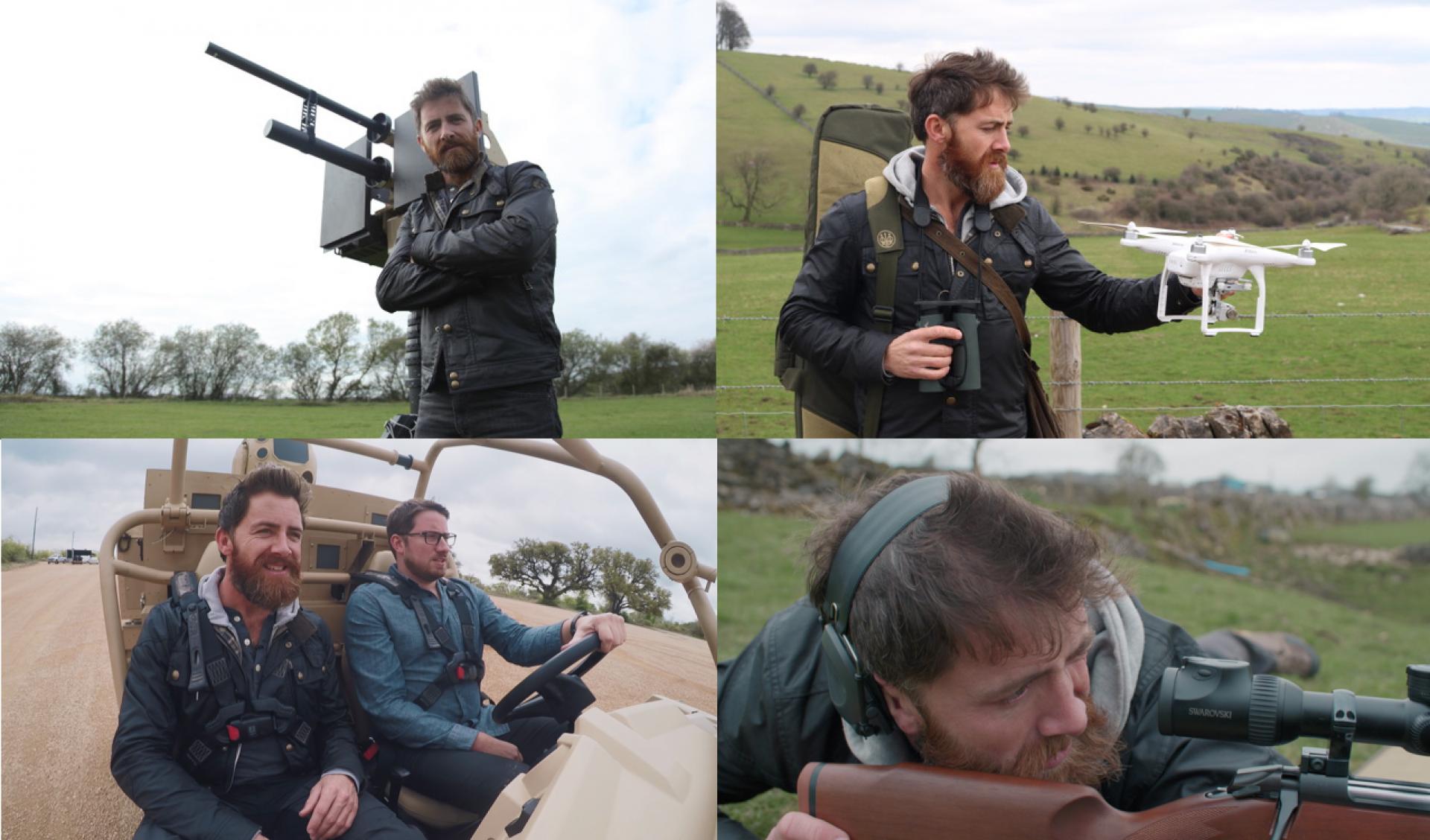 How do you cope mentally?
Many of the jobs I have done, from being an operational sniper to a high-risk advisor for TV and film, require me to disassociate from the situation. That means that I have to remove emotion from my decision-making process and only deal with the facts.
It's only once I have done the job and come home that I then try to decompress by talking about my experiences with close friends who understand the stresses. Talking is the biggest help that I have had.
How do you motivate yourself – and your team – when you think all is lost?
It's a mindset. It is very easy to get bogged down in the minutiae of a situation without having a look at the bigger picture.
By their nature, managers are appointed, even worse if they are self-appointed. Leaders are the people who teams look to in a real crisis for guidance. I always lead from the front and by example.
What makes you happy?
Being outdoors. I once spent ten days locked in a nuclear bunker, underground, on my own and in the dark. After ten days I was starting to unravel. I surmised that to keep a good headspace one needs to exercise regularly, have frequent meaningful human interactions, and see the sun, every day. Being fit and healthy makes me happy.
What will you do when you retire?
I have a plan to be up in Scotland on the west coast somewhere. Somewhere near the sea and the mountains, where I would like to be writing about all of my experiences.
Aldo fronts BBC Two Horizons' Britain's Next Air Disaster? Drones and appears alongside Steve Backshall on Expedition on Dave.