Feeling hungry? Pop down to Brixton Village for a very special collaboration. Bone Daddies is teaming up with Black Bear Burger to create a couple of dishes available over June.
This evening's pop-up – running for one night and one night only! – serves up a delicious fusion of Bone Daddies and Black Bear classics. We're talking:
– COCK 'N' ROLL: Fried chicken breast pieces in a wonton spring roll with American cheese, Bone Daddies Cock Scratchings, red onion and Korean wing sauce with garlic miso mayo.
– BEEF + BROCCOLI: Fried tenderstem broccoli with Black Bear aged crispy beef bits and Bone Daddies BBQ sauce.
– KOREAN FRIES: Hand cut, skin on chips with Bone Daddies Spice cheese sauce and Cock Scratchings.
– BBQ WINGS: Buttermilk fried chicken wings with Black Bear honey mustard BBQ and Bone Daddies BBQ sauce.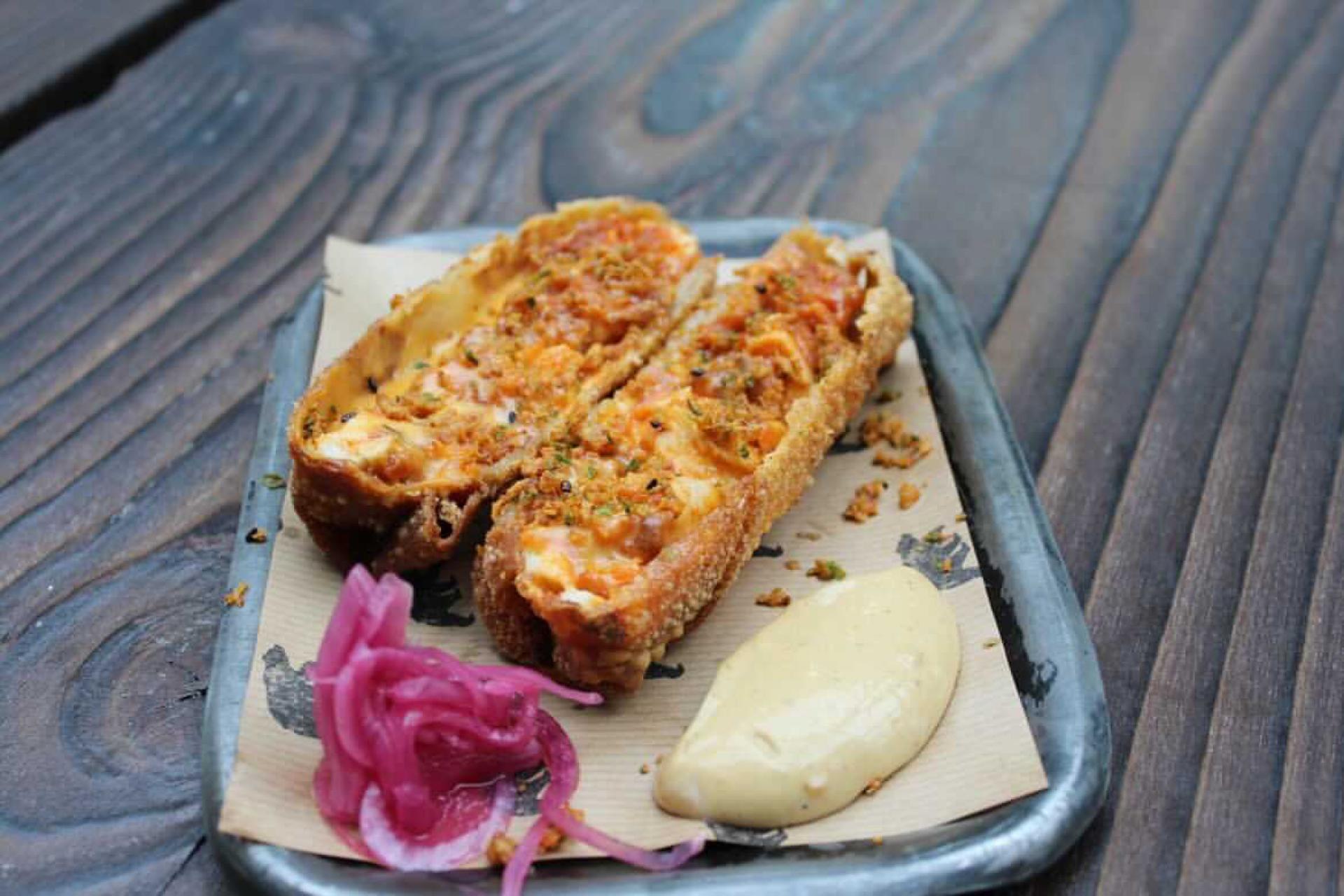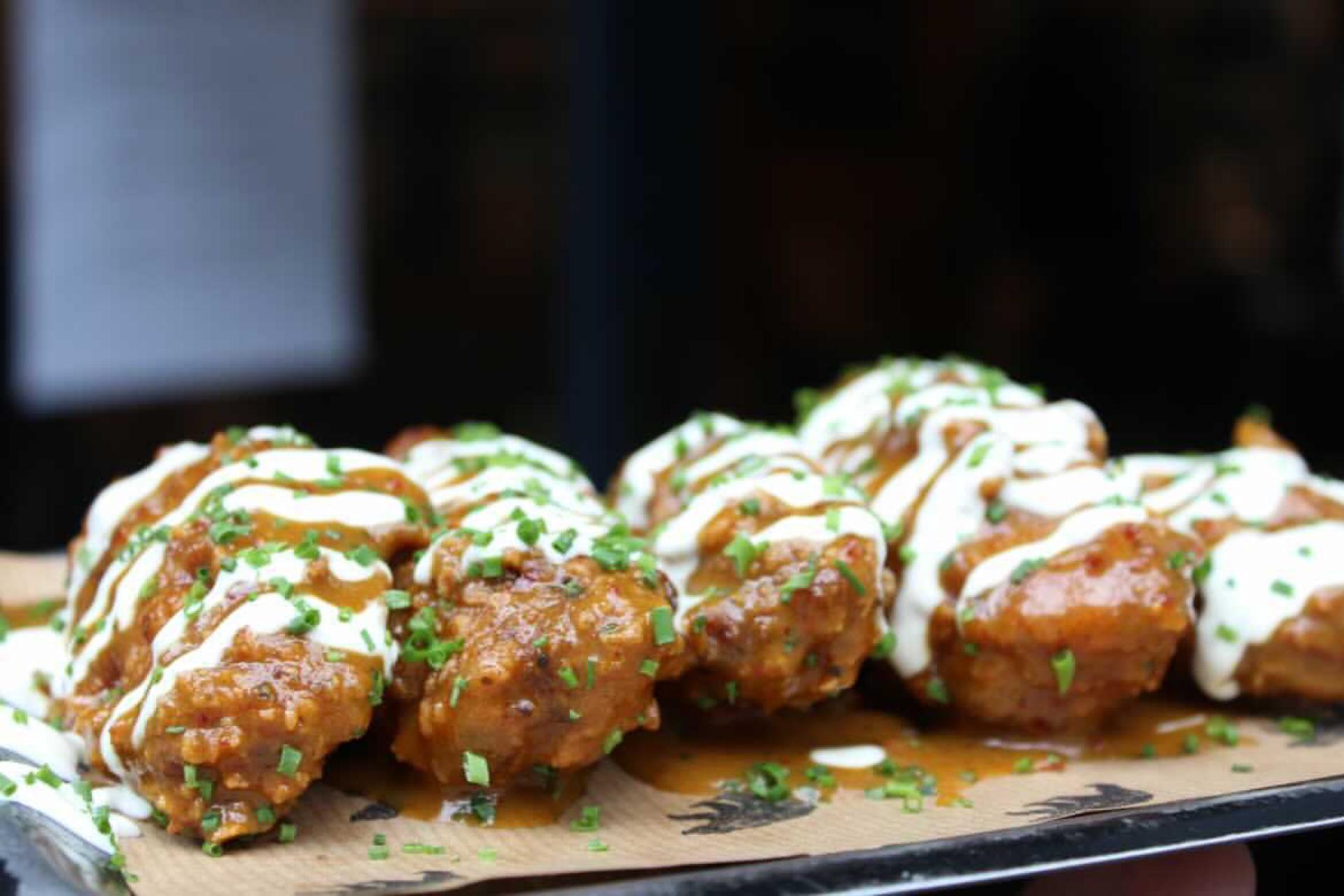 However the VIPs are the BLACK BONE RAMEN and BLACK X BONE BURGER – and both of these dishes will be sticking around a while longer, albeit not long enough.
The Ramen is made with Bone Daddies beef bone broth, Black Bear beer braised brisket, bone marrow, pink pickled onions, bamboo, beansprouts, spring onion and a soy Clarence Court egg. It's truly spectacular and is available at all Bone Daddies locations until 30 June.
The Burger is a simpler creation but might be the best of the lot. Made with dry-aged beef, American cheese, garlic miso mayo, lightly pickled onion, it's available at Black Bear also until 30 June.
Clear a space in your schedule for both in the next fortnight. You won't be disappointed. 
For more info, see Bone Daddies and Black Bear