Brindisa is a Catalan restaurant based in Borough Market, which every year celebrates the Calcçtada, a long standing winter food festival of onions, meat and wine.
For obvious reasons, Brindisa is unable to host the party this year.
Instead the restaurant has combined with Restaurant Kits to send out meal kits around the country, so you can get a taste of Catalonia in your kitchen. 
WHAT DO YOU GET?
Enough food to leave two people thoroughly stuffed.
Half a ton of giant spring onions, or calçots for the sophisticated among us, with a tub of Romesco sauce.
Two lamb chops, with a tub of Salsa Verde.
Two black spanish butifarra, a bit like black pudding.
Two white spanish butifarra, a bit like white pudding.
New potatoes for two, with mojo rojo (A delicious paprika, parsley and chilli sauce), and a tub of aioli.
A tub of escalivada, a cold side dish made of aubergine, peppers and onions.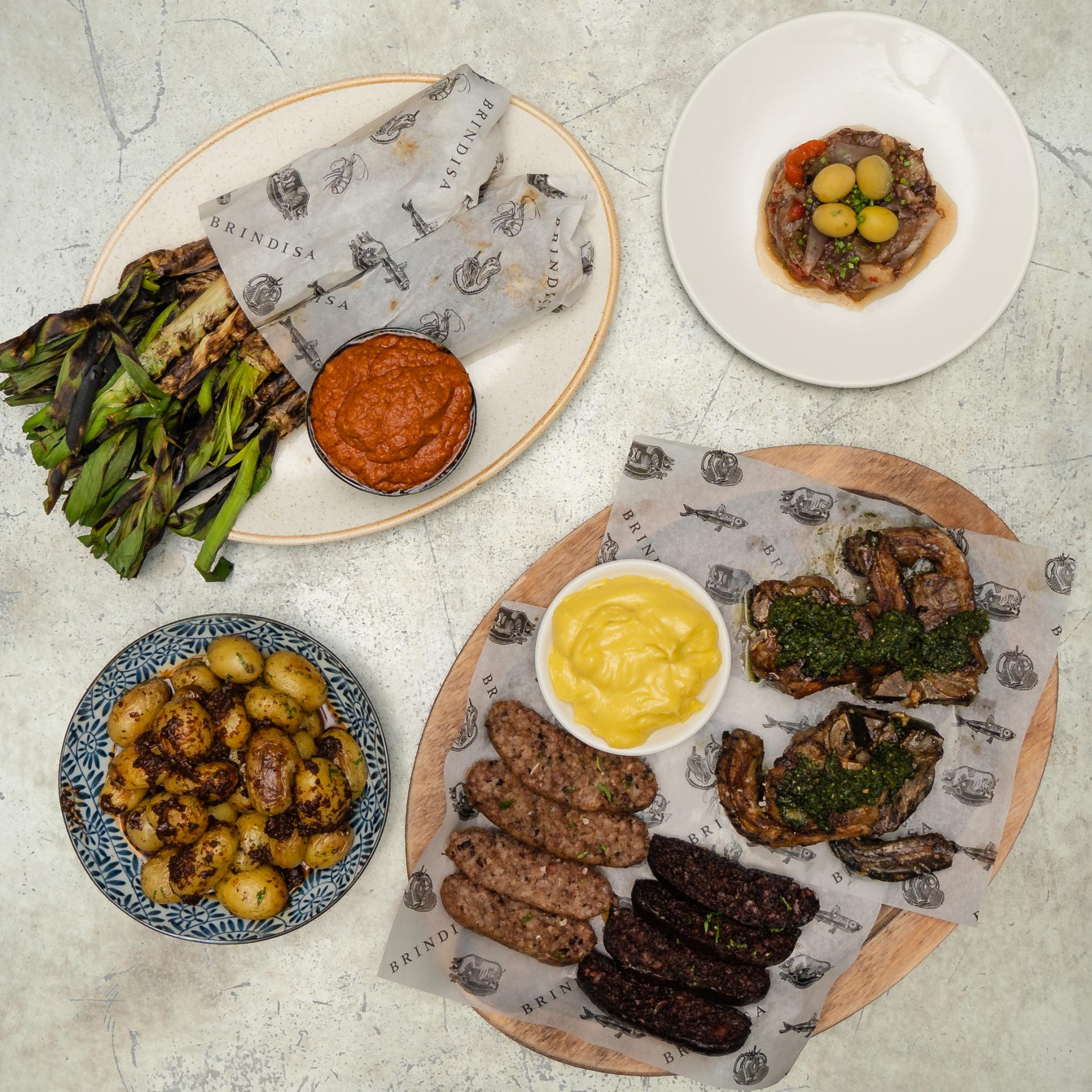 HOW HARD IS THE PREPARATION?
This one isn't tricky. Grill the Calçotada until the outside begins to blacken (or throw them on the barbecue if it's nice enough outside), then shove the potatoes in the oven and the meat under the grill fifteen minutes later. Couldn't be easier.
All that's left is pouring the various sauces over the various dishes and you're ready to go.
WHAT'S THE STANDOUT DISH?
The lamb with the salsa verde was divine, but for sheer novelty, the calçots won this one. Peeling back the charred outer layers to get to the sweet, sticky, onion-y centre, before dousing them in romesco sauce was a real treat. Make sure you have the napkins to hand though, because this gets messy.
The potatoes were also fantastic. Spuds in spicy sauce with flavoured mayonnaise isn't exactly a new concept, but it's hard to beat, especially when done this well.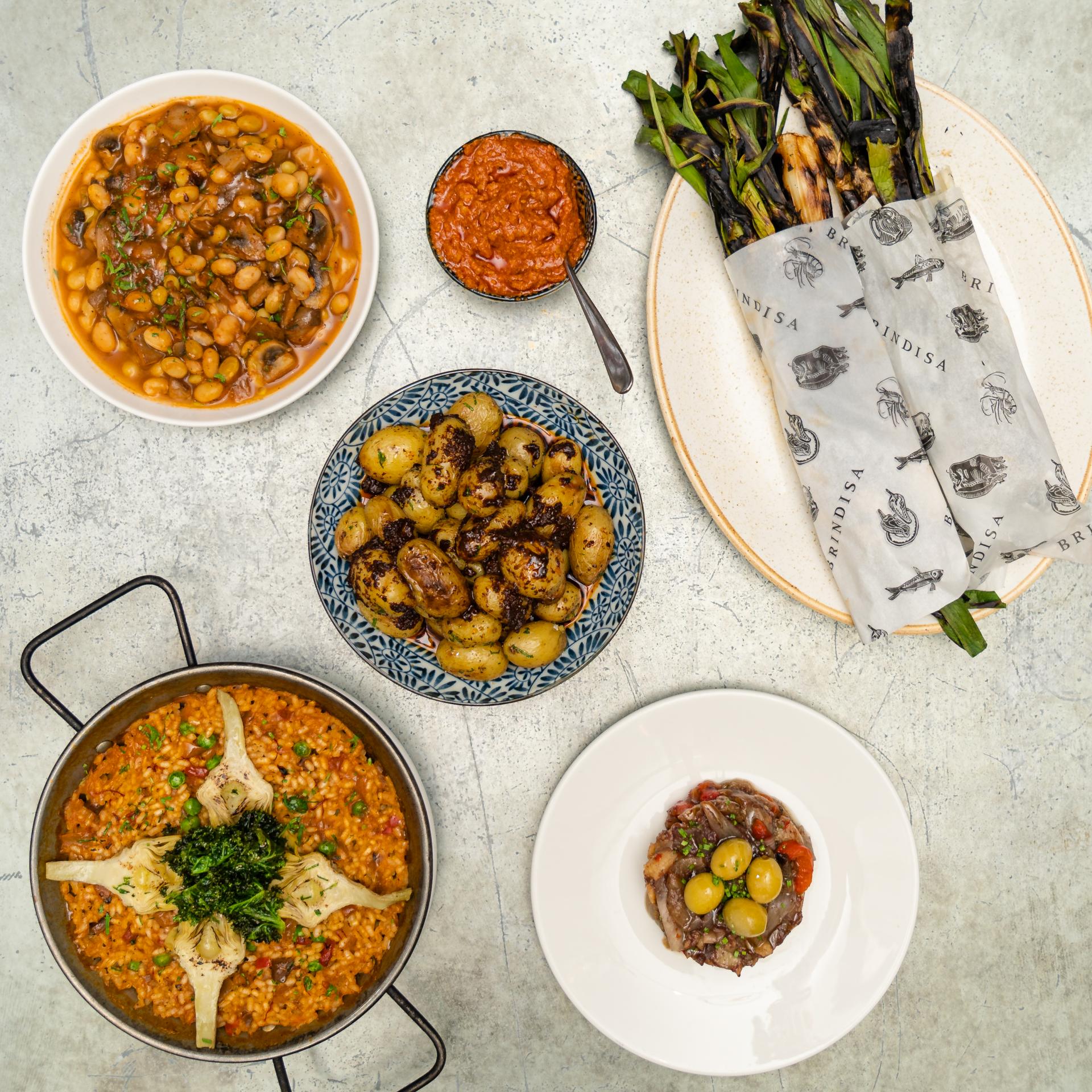 WHAT'S THE DAMAGE?
£55 for a two-person, two-course meal. That's basically a round at the pub. (OK, maybe with shots.) 
WHAT'S THE AVAILABILITY?
The Calçotada is a very seasonal festival, celebrated in the spring when these veg are harvested, so this meal kit isn't going to be around forever.
If you're interested in ordering, book on a Tuesday for Saturday delivery.
ANYTHING ELSE TO NOTE?
The kits are prepared in an environment where all fourteen allergens are present, so be sure to check the ingredients list carefully before you order.
If Lamb Chops and pork sausages aren't your bag, Brindisa offers a vegan alternative, with rice, veggies and a bean and mushroom stew.
For more info, see Restaurant Kits