My love affair with British sparkling wine started with exactly that – love.
My wife and I chose Nyetimber 2000 for our wedding reception in 2008. All the food was sourced locally – and we thought why not do the same with the fizz? I've championed English wine ever since.
Twenty years ago, when that vintage was grown, there were only a handful of English winemakers taking it seriously – and being taken seriously in return.
The likes of Ridgeview were already beginning to beat the French at their own game in blind tastings – but this was the first time since the British invented the stuff that we began competing on even the same playing field.
Now, British sparkling wine is so impressive there are rumours that Louis Roederer, Taittinger and Veuve Clicquot (among others) have started buying up swathes of the South English countryside, as there's no more land left available in Champagne.
Climate change has benefitted English growers, of course – the warmer weather means that we have the same average temperature as Champagne had several decades ago.
As Frazer Thompson, chief executive of Chapel Down Wines, explains: "With every degree Centigrade that the global temperature rises, the wine growing envelope moves 270km north."
So, with St George's Day around the corner, it seems timely to check out a trio of English sparklers.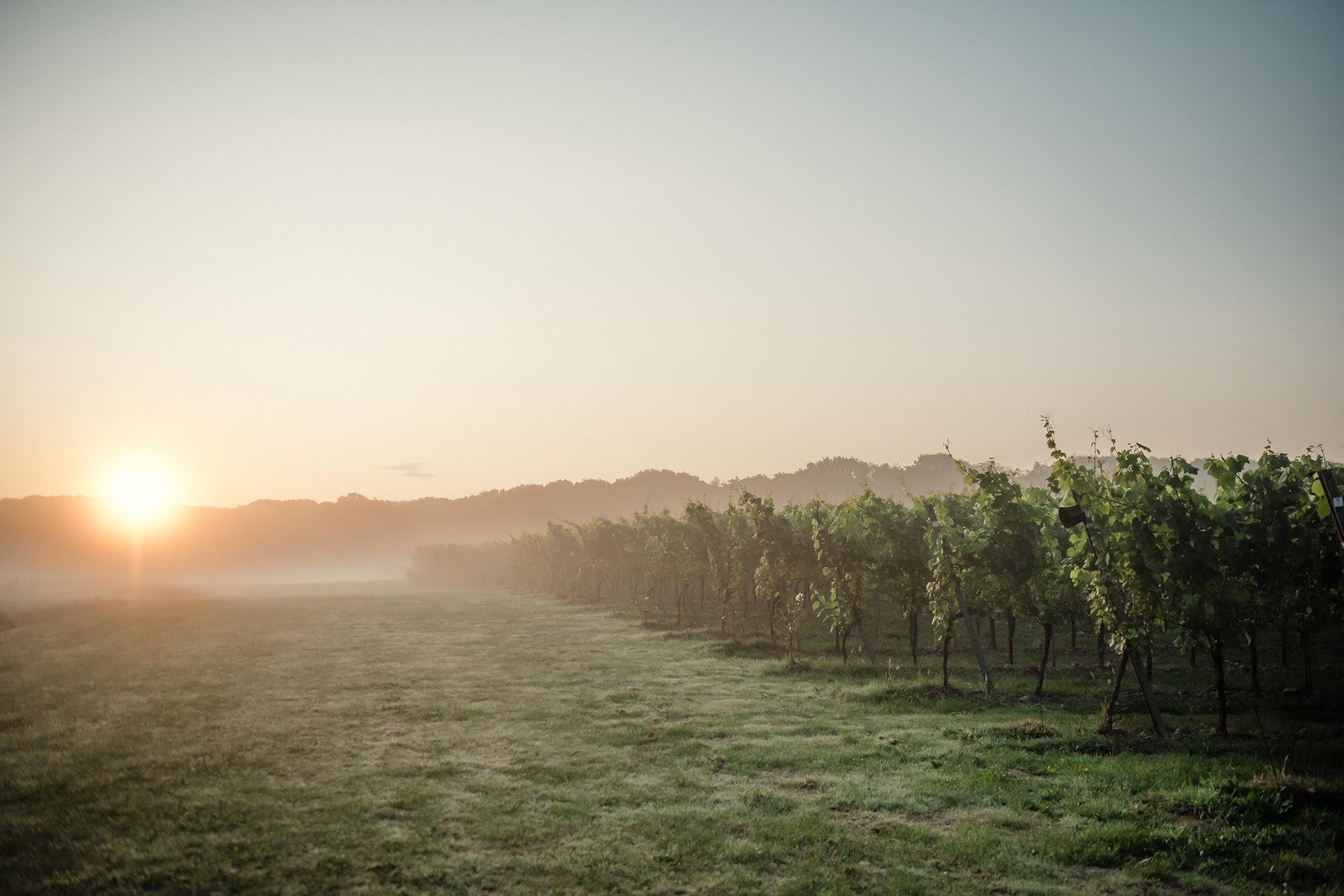 Gusbourne Blanc de Noirs 2016
The last time Gusbourne produced a Blanc de Noirs was back in 2011. So we were excited to get our hands on the first pinot-only release from the winemaker since then.
We're happy to report the 2016 has been worth the wait.
Gusbourne benefits from having two vineyard sites – one in the quaintly named Appledore in Kent and the other near the famous Goodwood estate in West Sussex.
This 2016 is the first vintage from Gusbourne to utilise a significant proportion of fruit from the latter.
The predominantly chalk soils help produce an elegant and structured wine. It's rich and round, as thanks to that lovely pinot noir abounds with plush summer fruits.
Gusbourne Blanc de Noirs 2016, £59, gusbourne.com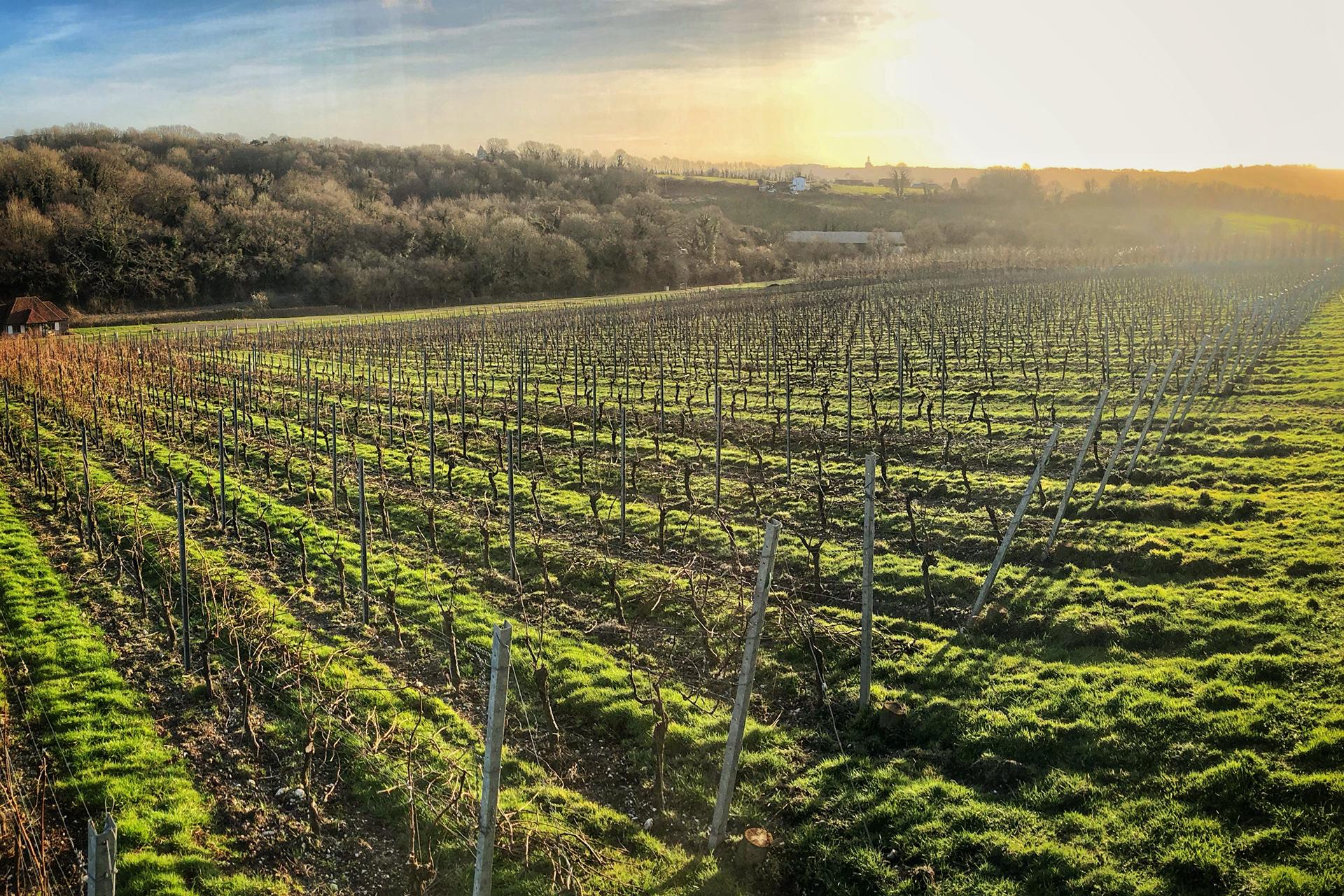 Wiston Blanc de Blancs 2015
Wiston takes French winemaking on English soil very seriously. For starters, its South Downs vineyard is sited on a periglacial dry river valley on the Upper Cretaceous Chalk, which closely matches the physical and chemical composition of the world-renowned Côte de Blancs in Champagne.
This is where Champagne Louis Roederer – among many prestigious others – sources chardonnay for its blanc de blancs.
The winemakers at Wiston also use a boisselet – a Burgundian intervine cultivator – to keep the weeds under control.
Most crucially of all, they grow epic blanc de blancs, aged in 50% Burgundy oak barrels, to take on even the most crisp and concentrated counterparts from across the Channel.
Wiston Blanc de Blancs 2015, £42.50, wistonestate.com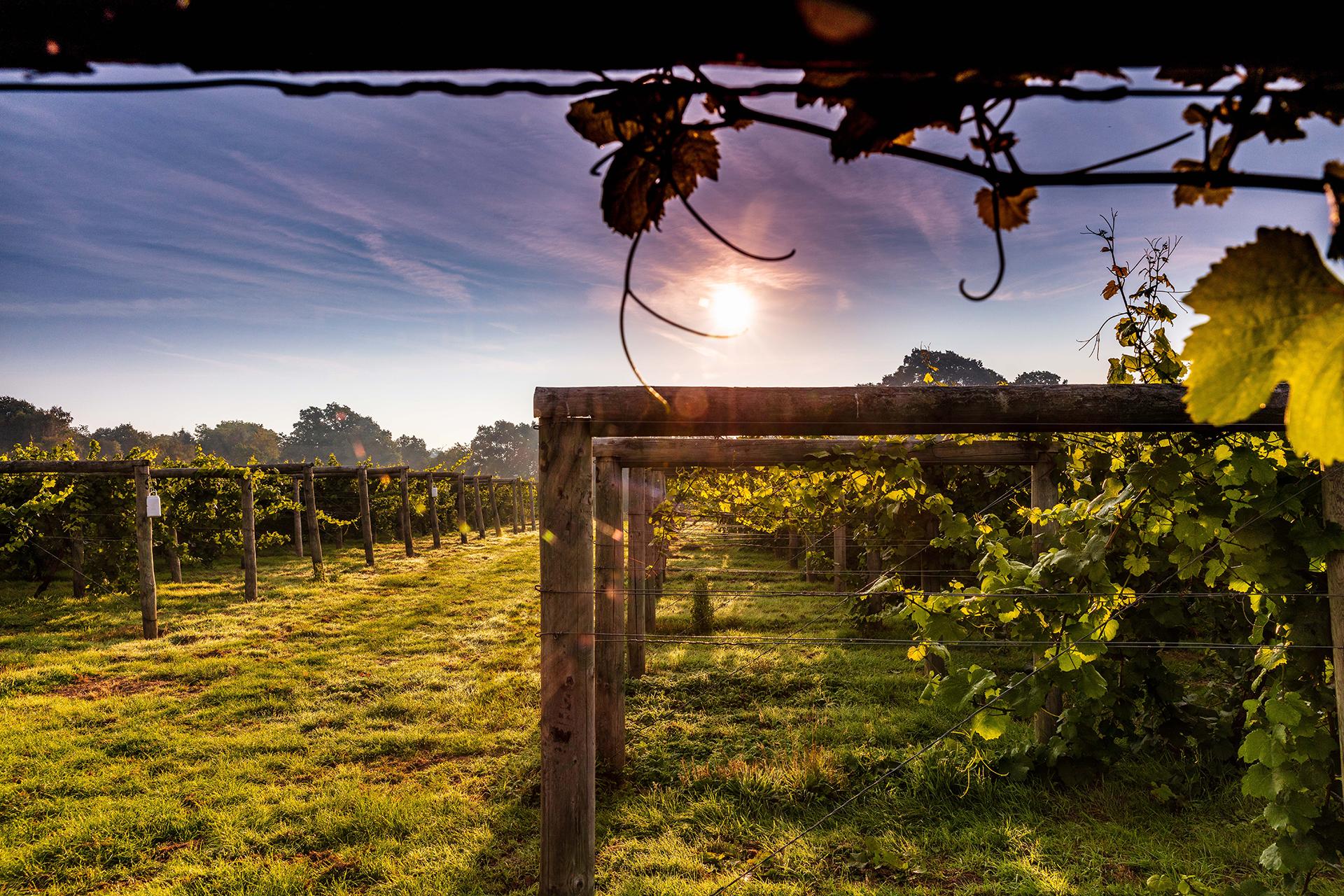 Bolney Blanc de Blancs 2016
Our final Sussex sparkler is from the Bolney Estate. Relative to Gusbourne (2004) and Wiston (2006), Bolney is the old guard in our lineup – its first vines were planted back in 1972.
The estate has been run as a family business ever since – and is now looked after by its third generation.
Its 104-acre vineyard is planted on very different slopes to the previous two – more gentle and undulating, they have a higher percentage of sandstone, which is excellent for drainage.
The result is a wine that's full of yellow plums and fresh lemons, and smells of the wild flowers you'd find in the surrounding countryside.
And at £32.75, it's a lot of bubbles for your buck.
Bolney Blanc de Blancs 2016, £32.75, thewhiskyexchange.com