"It's like a little vignette of London life. Our view isn't a cityscape in the traditional sense – it's all about the people. You might even see me down there taking a nap between shifts."
Ollie Dabbous cracks a grin as he explains the appeal of Above at Hide's floor-to-ceiling windows – and their unique vista of Piccadilly and Green Park beyond.
The co-founder and executive chef of Hide has taken a moment out of his busy schedule to meet a world-famous opera singer and her guest dining at his Michelin-starred restaurant. They happen to be our table neighbours that lunchtime, so I'm sure Mr Dabbous will forgive us for eavesdropping.
He's hit the nail on the head with his description – this is an exceptional vantage for people watching. And because it's Mayfair, you don't just see any odd people – it's sheikhs in supercars, fund managers on their phones, tourists trying to find Buck House.
But those cinema-screen views aren't all that's on the menu. Top billing is Dabbous' exceptional cuisine.
Whether a tasting menu or a la carte, it begins with some theatrically plated snacks – gooseneck charcuterie wrapped around real feathers, anyone? – and a bread bowl to die for. The lardon and leek brioche is easily in top-ten carb moments.
Kick off proceedings with a visit from the champagne trolly. My advice is to skip the famous labels and go for the Frerejean Freres Blanc de Blancs Grand. This boutique champagne house claims some of the oldest vines in Champagne – they source their chardonnay grapes from 90-year-old Grand Cru vieilles vignes, including vines that date back to 1926. The wine is then aged for eight years and sealed with a traditional agrafe.
The result is a sparkler that could even make the mighty Krug look a bit of a softy. A glass of this and then you'll be ready for the real foodie action to begin.
Assuming you'll go for one of the tasting menus – it would be a real shame not to – the matching wine lists start with 'Classic' (£105) and range up to 'Hedonistic' (£545). The restaurant's connection to its sister fine-wine emporium down the road is well known – and is one of its major selling points.
Sadly the column inches available here won't let me quite do justice to the complete line-up of food or wine, but there are a few highlights that should not be missed.
A ripe Italian tomato, cored and filled with a heavenly mix of stracciatella, basil and black olive – it's Italy on a plate, and is masterfully paired with Peropan 2018, a Soave Classico that finishes off a brief teleportation to the Adriatic.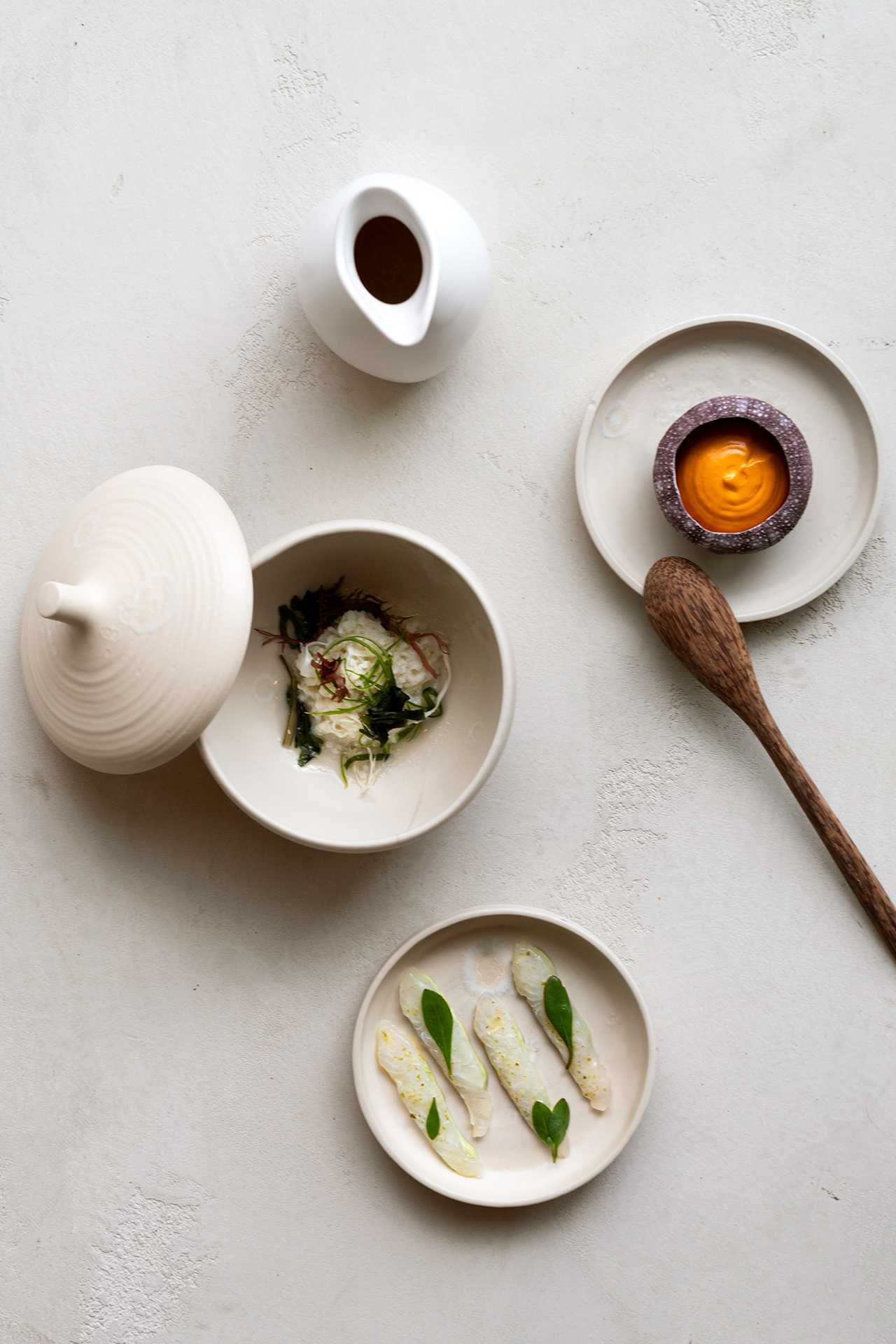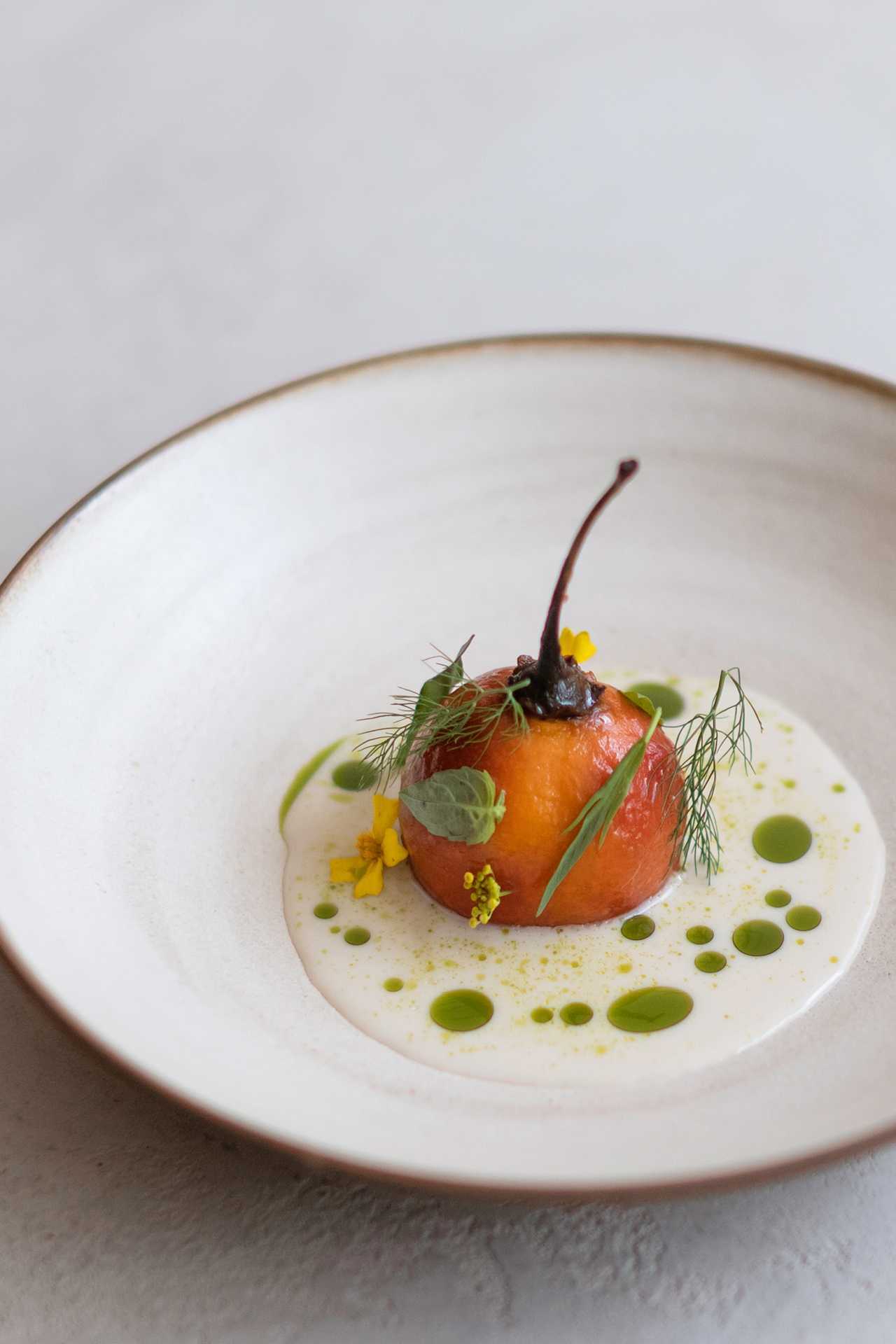 Then there's Dabbous' signature dish – the 'Nest Egg' [pictured]. It's rapidly becoming an icon of the London fine-dining scene. Even the cracked-dome light shades above your head are a nod to the dish. An egg sits in a nest of hay, which gently smokes the yolky goodness inside. Coddled eggs, smoked butter and mushrooms make up the majority of it, but it's so much more than the sum of its parts. What really finishes it off though, is the wine pairing with Glekhuri orange wine from Georgia. Why Georgia? Wine was actually invented there, as it happens – about 6,000BC. It's a superb matching – not to mention a visual accompaniment to the orange egg.
By the main course, cough up for the £18 supplement, and go for the Glazed A5 Ito wagyu beef with violet mustard and black truffle. Your doctor won't thank me, but hopefully you will. It's a smash hit next to an Alain Grailllot syrah from Morocco.
I was already a big fan of Hide – both the subterranean bar and the ground-floor brasserie are well worth visits in their own rights. But with Above at HIDE, Dabbous' fine-dining experience has lived up to its billing.
It really does go above – and beyond.
Above at Hide, 85 Piccadilly, London W1J 7NB, 020 3146 8666, hide.co.uk