There's no way around it, orange wine is hipster wine.
If it was a person, it would wear flannel shirts, listen to Radio 6, and bake sourdough on the weekends.
Even the bottle labels follow suit. In the same way a craft beer label might look more suited to the cover of a children's book, the label of orange wine wouldn't seem out of place in a comic book store.
If this all appeals to you, then you're in the right place. If it doesn't, then put your prejudice aside for a moment, and just try one – at best, you'll be converted; at worst, you'll be a little bit cooler than you were before.
But first, what actually is orange wine?
It goes by a few different names depending on who you're talking to: skin-contact white wine, skin-fermented white wine, or amber wine all make it into the mix.
One thing it is not – I repeat, not – is wine made from oranges.
Essentially, it's any wine made from white wine varietals where the grape skins stay in contact with the juice for days or even months. The longer they're left in there, the more pronounced the colour and the effect.
Put your prejudice aside for a moment, and just try one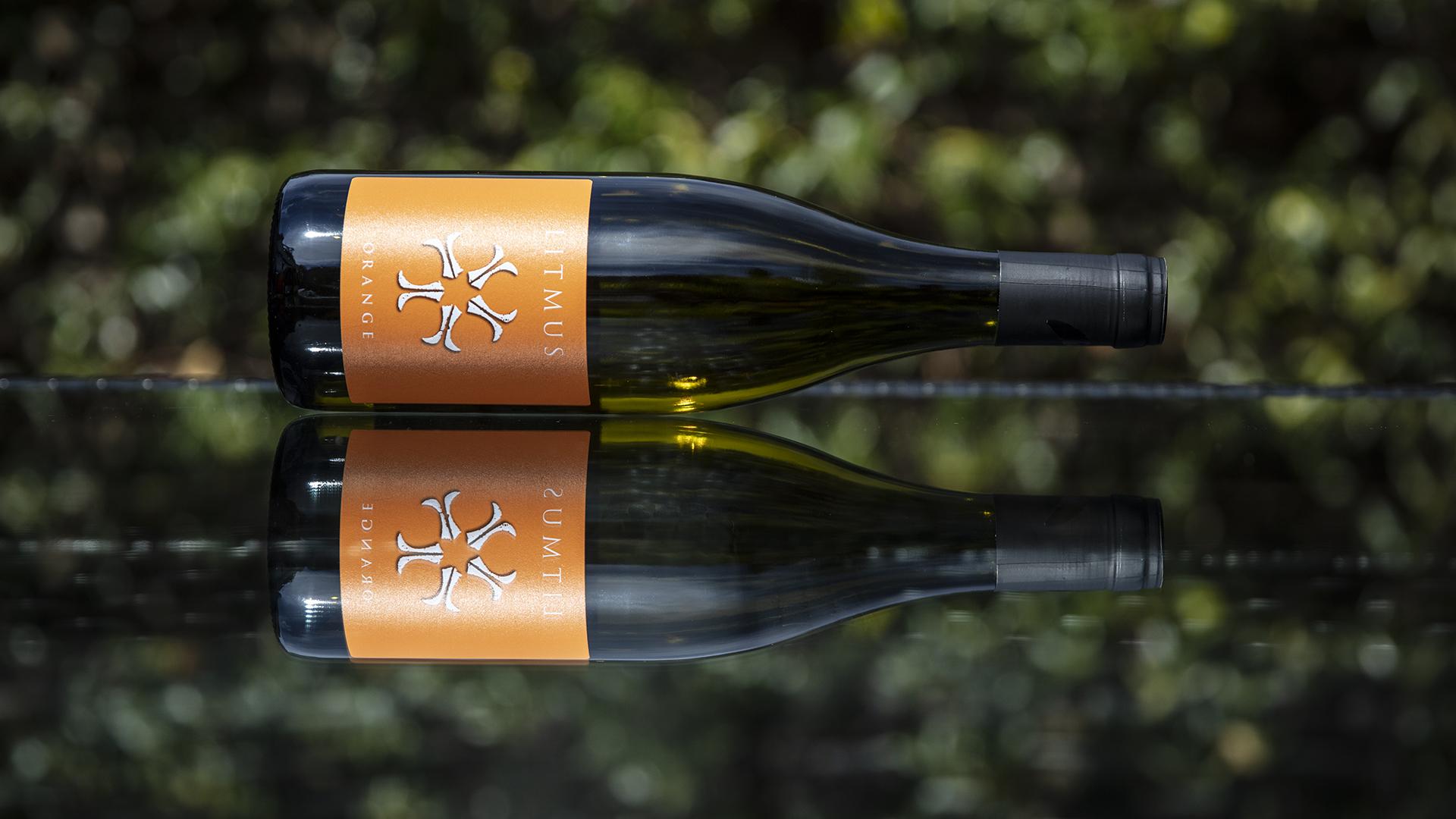 ENGLAND
Litmus 2019 Orange Bacchus Wine
This is a great entry-level orange wine. It's also an exciting example of a British grower getting on board a new trend.
The bacchus grape makes light, bright and summery wines. They're usually a bit too elderflowery for my tastes, but the effect of leaving the skins on helps bring an added depth.
In the case of Litmus, the dry wine remained on skins for 16 weeks. This is just enough to give the wine an extra richness.
John Worontschak has been making wine in England since 1988 and is one of the pioneers of the modern industry, having produced numerous award-winning English wines.
This may only be his third attempt at making an orange wine, but he's certainly getting the hang of it.
£15.99 at select Waitrose stores.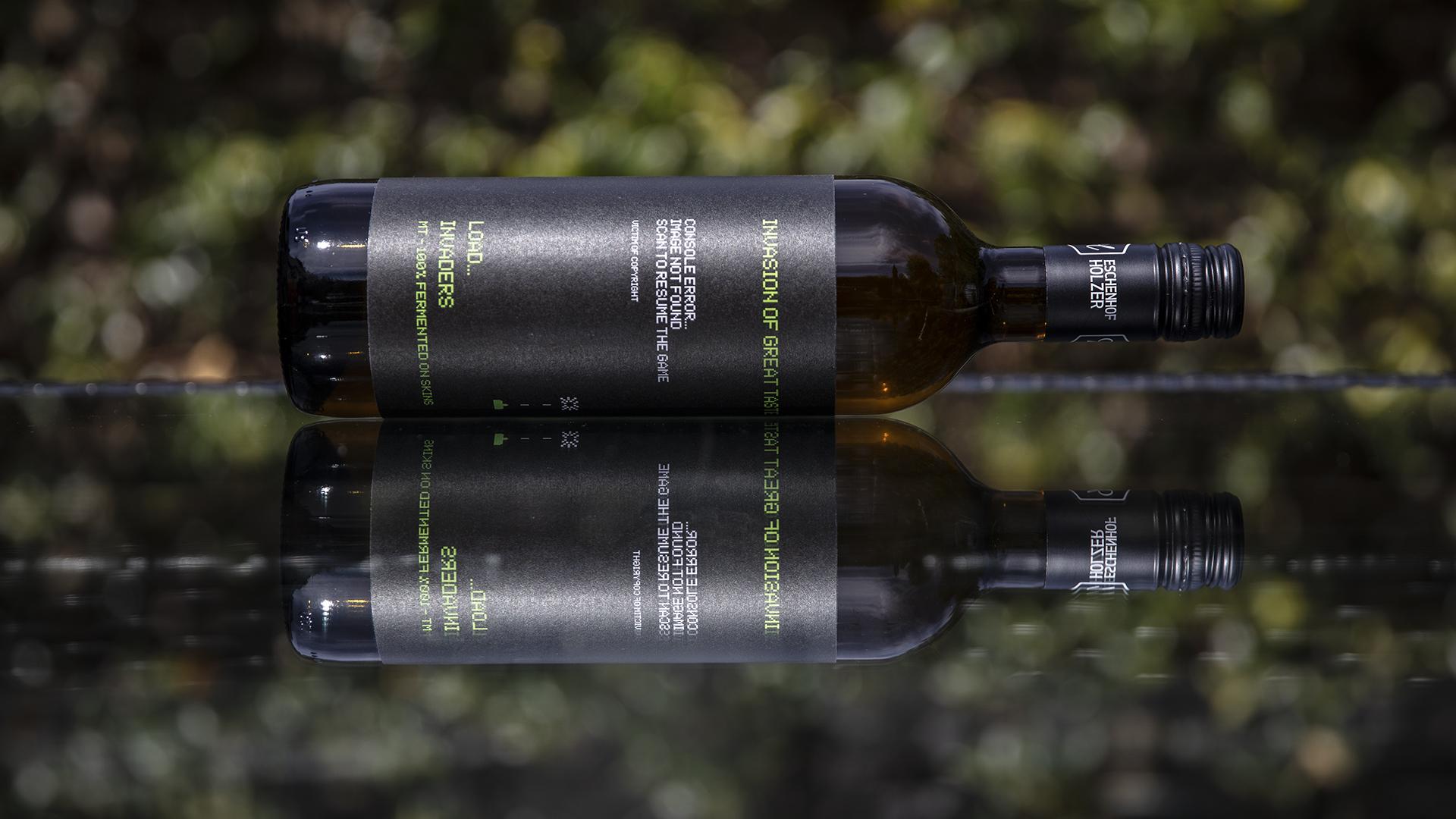 AUSTRIA
Eschenhof Holzer Invader Orange 2019
Depending on your position on the sliding 'geek scale', this label has to be the coolest out there.
Inspired by the iconic Space Invaders video game, it turns into a computer game on your smartphone via an augmented reality app.
Despite being a fifth generation winemaker, Arnold Holzer is as young and innovative as they come. He took over the family business in 2010 at just 23, and has been having a lot of fun with it ever since.
His latest orange wine is made with the Müller-Thurgau grape – perhaps not one with which you're familiar, but once you've tasted this beguiling wine you won't forget it in a hurry.
It's a tropical teaser – all mandarins, passion fruit and candy peel. It is cloudy, it is sharp, and it's fairly spectacular if this is your kinda thing.
£19, redsquirrelwine.com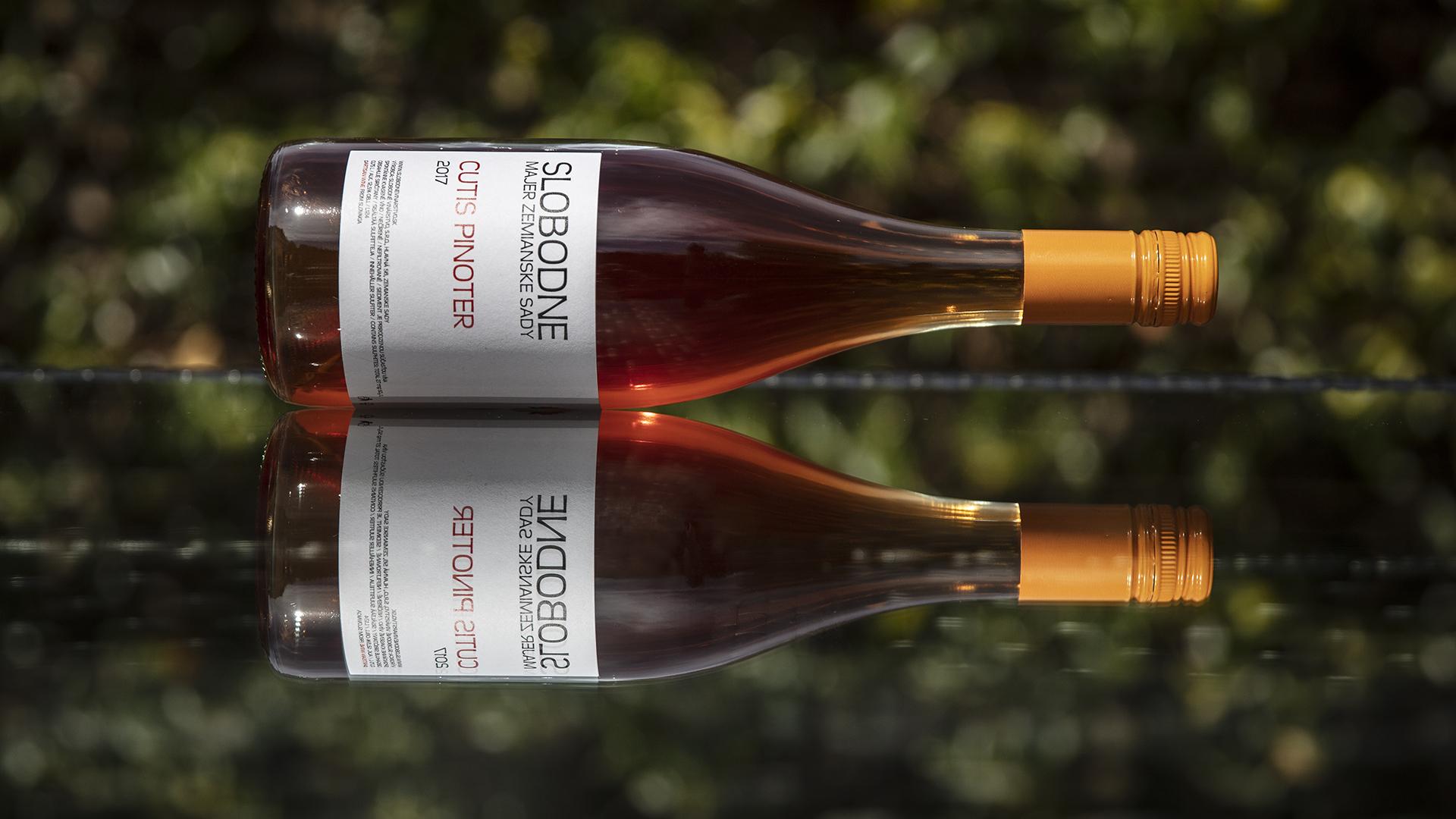 SLOVAKIA
Slobodne Cutis Pinoter 2017
Bratislava might not be the first place you turn for a bottle of wine, but Slobodne's vineyards date back to the early 1900s.
Admittedly World War 2 and the resulting communism got in the way a bit. But in 1989, it was reclaimed by the Jewish family who originally owned the land – and who continue to run it to this day.
In 2009, the two youngest sisters of the family – Agnes and Katarina – decided to leave their life working as an accountant and a lawyer respectively to become full-time farmers and winemakers.
They started Slobodne, which means 'freedom' in Slovak – or 'free winery' – in homage to the estate's long and fractured history.
They have a particular focus on various skin-contact wines, and were recently the first winery in Slovakia to start working with Georgian qvevri and Spanish tinajas.
However, this organic Cutis Pinoter 2017 is all about the pinot gris.
The vineyards range between 10 to 35 years years old, and they practice beekeeping in the parcels, encouraging a wide amount of biodiversity.
The wine certainly has plenty of floral notes – and is as fresh and fruity as you'd hope.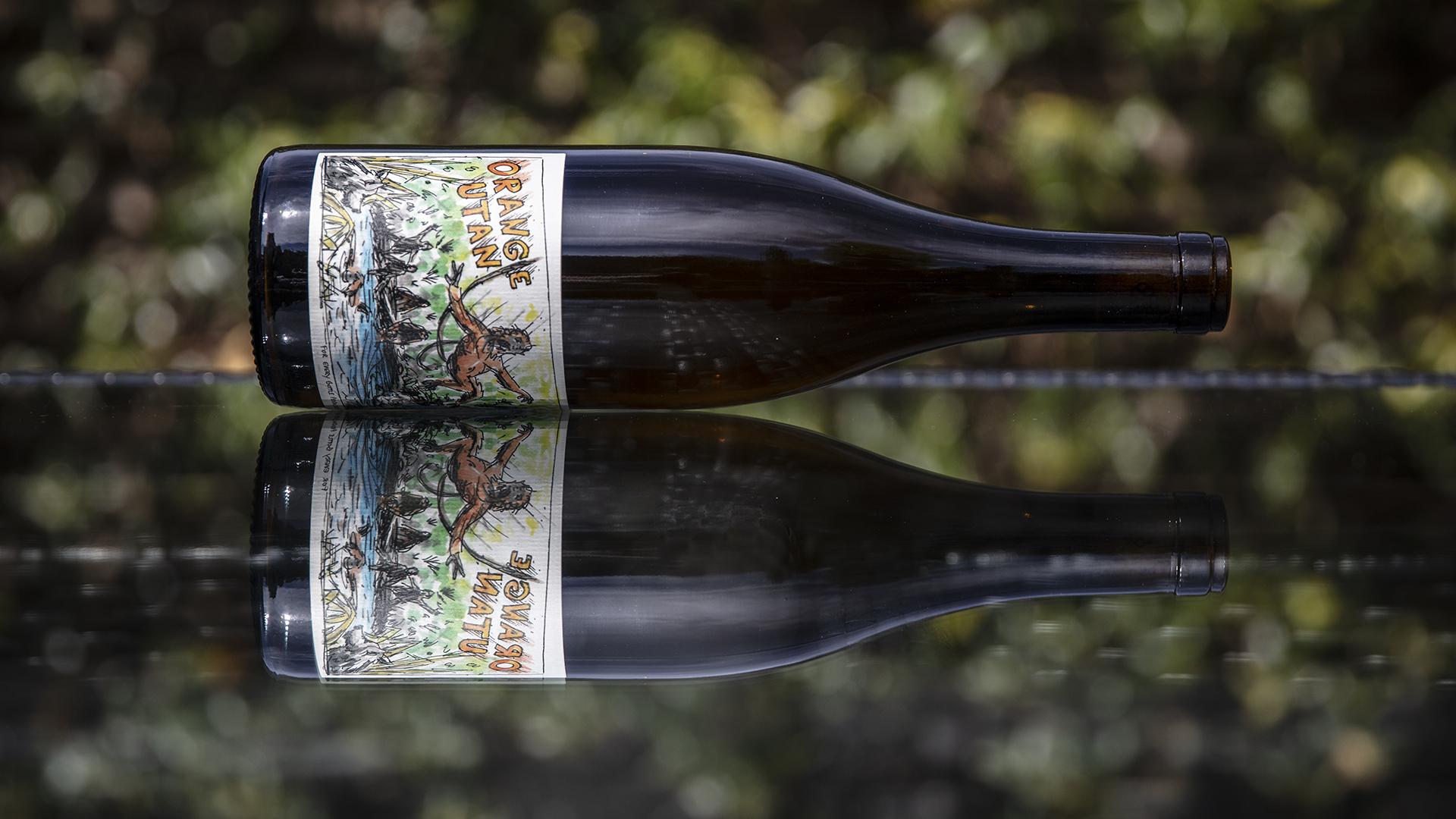 GERMANY
Staffelter Hof Orange Utan 2018
And the award for the best name, goes to… Orange Utan.
This is another one with a funky label, but fortunately the wine is anything but.
Staffelter Hof's estate dates back to 862AD – it's about as Old World as you can get.
Yet the winemaking is very forward thinking.
When Jan Mattias Klein took over the estate from his father in 2005 age 28, he was keen to take the historic state in a new direction.
He converted all of the vineyards to organic, and moving to a more minimal style of winemaking, which also included reducing the level of SO2 used in the winemaking. The latter is very uncharacteristic of the region – Germany is known for very high levels owing to residual sugar and potent acid.
In 2014, he made the first of his natural, no-added-sulphite wines – including the excellently named Mueller Time, Little Bastard and Kiss Kiss Maddies Lips. Clearly on a roll, he created Orange-Utan, too.
A mixture of 65% riesling and 35% muscat, the varieties are fermented in steel separately before being added to an old oak foudre for a few months.
The resulting dry wine is almost a Fanta shade of orange – it's an aromatic wine, unapologetically agricultural wine.
It's cloudy, with a slight effervescence, and properly orange. If you like a super dry scrumpy, this is the wine for you.
It's unique to this part of the world. In fact, it's unique to anywhere.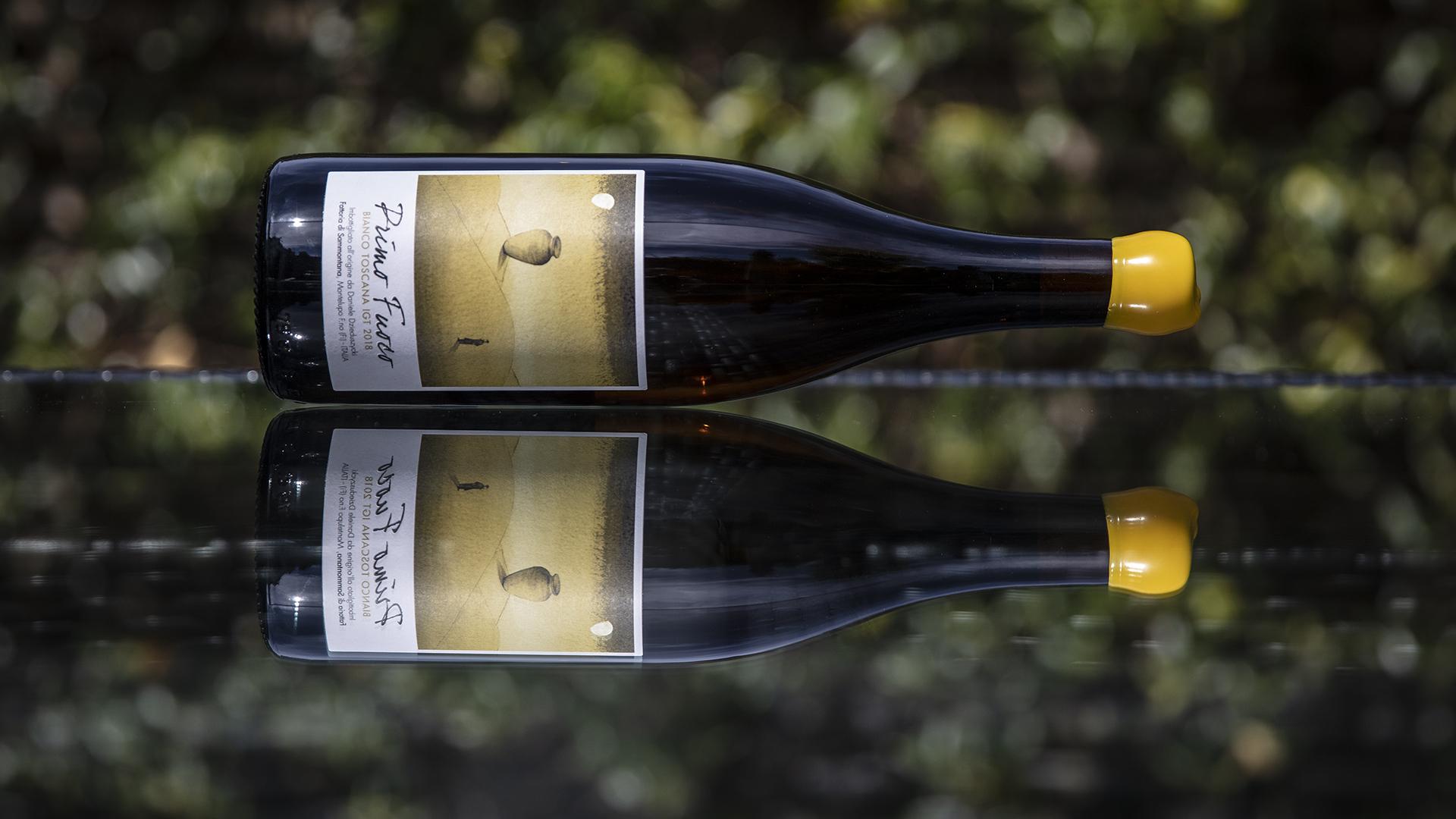 ITALY
Fattoria Di Sammontana Primo Fuoco Bianco 2018
"I'd love another bottle of Fattoria Di Sammontana Primo Fuoco Bianco, please".
Try saying that after a few glasses of Fattoria Di Sammontana Primo Fuoco Bianco.
And then try pronouncing the name of the Polish man who founded the estate back in the 1870s – Michele Dzieduszycki.
Located near the town of Empoli, in between Florence and Pisa, the Tuscan estate is still run by the third and fourth generation of the Dzieduszycki family.
The farming here has always been organic, and they have worked in biodynamic principles from 2012, which are now fully committed across the entire estate.
The wines are usually fermented in old concrete vats and ageing is done in a mixture of concrete, steel tanks, old barrels and clay amphoras.
It's the latter that lends its name to this Primo Fuoco bianco. In the language of potters, primo fuoco is the initial clay firing that leads to the creation of terracotta.
The wine's terroir certainly backs this up: the soil is very stony and gravelly, where not much else but their vines and olive trees could thrive.
But thrive they do, and despite very low intervention, this trebbiano really sings.
Of these five wines, this is by far the most elegant. It's silky smooth, with an almost sherry-like quality.
Of all of them, it's perhaps the most likely to convert any orange wine sceptic out there.