Carbon fibre has long been used in the construction of race cars, but it's increasingly becoming the material de-rigueur for superyachts.
Like cars, it results in a lighter overall weight, which improves speed, handling, and fuel consumption.
Pershing's new model 8X is largely made from carbon fibre – from the flybridge to the hull – and its design is as sleek as the material. But the sportiness doesn't end there: behind the aft swimming platform, you'll find a Williams Sportjet 345 tender and jet ski.
When it comes to soaking up the rays, the 8X offers a 15sq m sun deck featuring a large sunpad and sofa.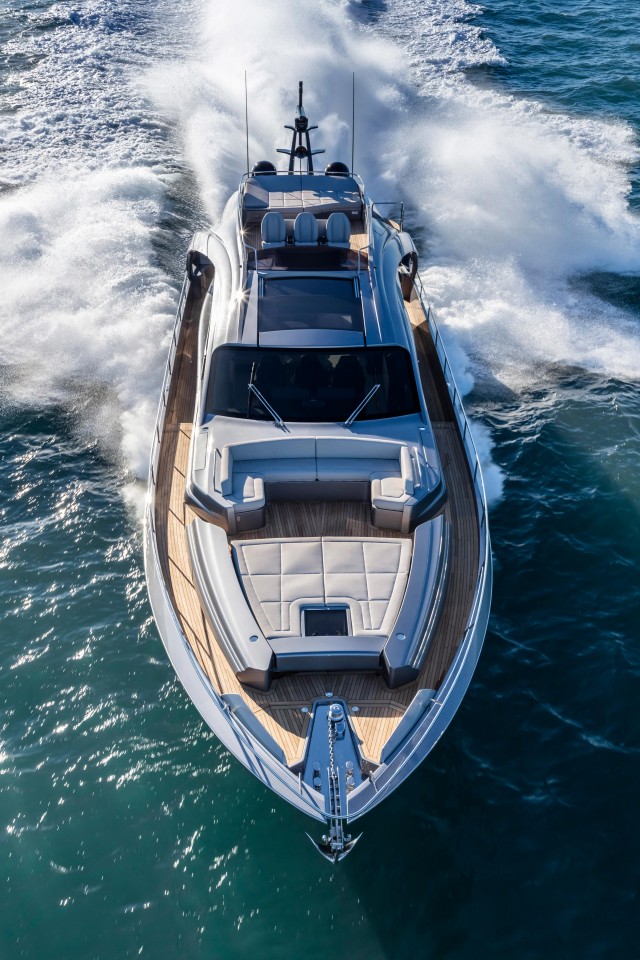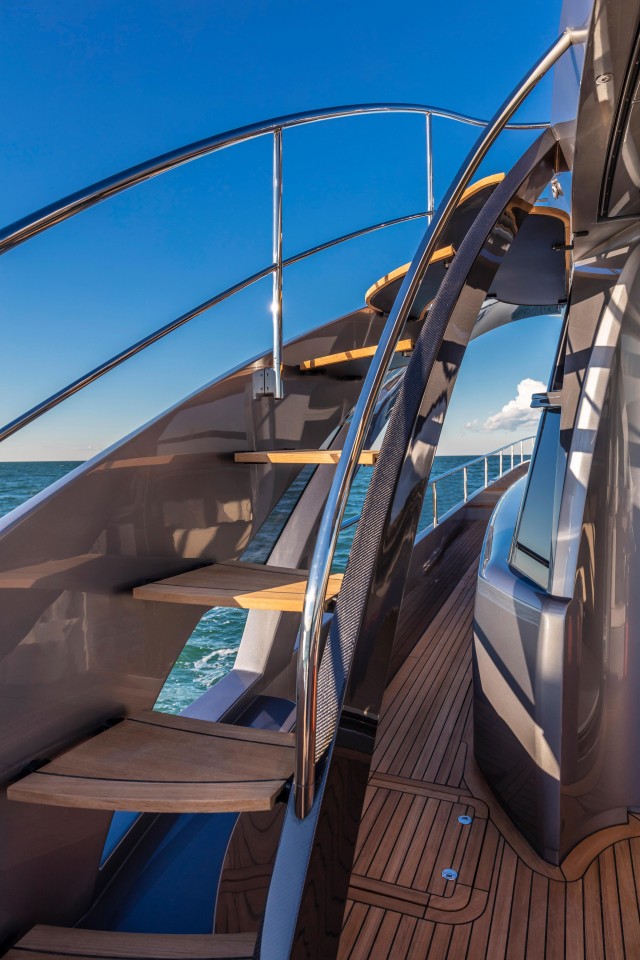 A glass door onto the lounge transforms the main deck into an open space of 50sq m. There's a lounge, dining area and helm station – the latter is particularly noteworthy as it includes a windscreen free of any uprights and a large glass sliding roof above the station.
The 8X has a few tricks lurking beneath – literally, in the case of the hull speakers that make it possible to listen to music underwater during dive sessions or while swimming.
Just don't play 'Baby Shark' whatever you do. (A good rule for life in general.)
For more information, see venturaeurope.com