This year's edition of the Rouleur Classic LDN (the world's finest cycling exhibition) is shaping up to be the best edition to date. 
The show gets underway on 31 October at Victoria House, London, showcasing more than 50 premium cycling brands and exhibiting the latest in performance bicycles, clothing, and accessories.
This year's show features the inaugural Panaracer Gravel Gallery, a host of Grand Tour winners, and some of the industry's most high-tech electric bikes. Visitors to Rouleur Classic LDN will have the opportunity to rub shoulders with and hear from cycling superstars past and present including Tour de France winners, and British cycling legends.
With so much to see, it was difficult, but we've collated 10 of our favourite bikes on display at the show...  
SCOTT Addict RC Pro Bike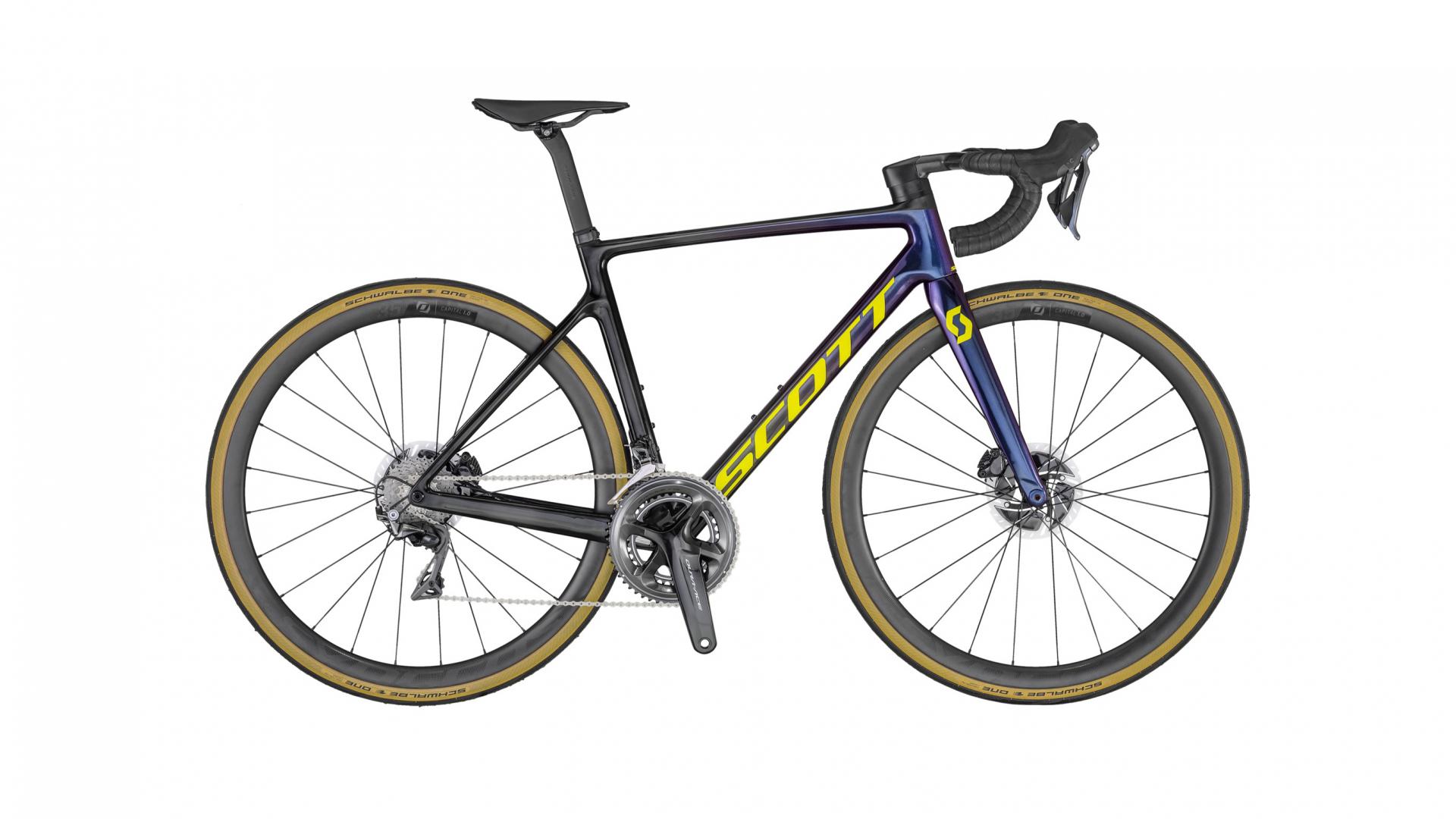 A purebred race machine that's been ridden to multiple race victories over the course of the year by the WorldTour professional team Mitchelton-SCOTT, an outfit that includes British brothers Adam and Simon Yates, the SCOTT Addict RC Pro is a bike of dreams for most. A versatile, lightweight bike that's ready to race, offering high performance throughout in a responsive and fast ride that tips the scales at just over 7kg.
For more information, see scott-sports.com
SwiftCarbon RaceVox Disc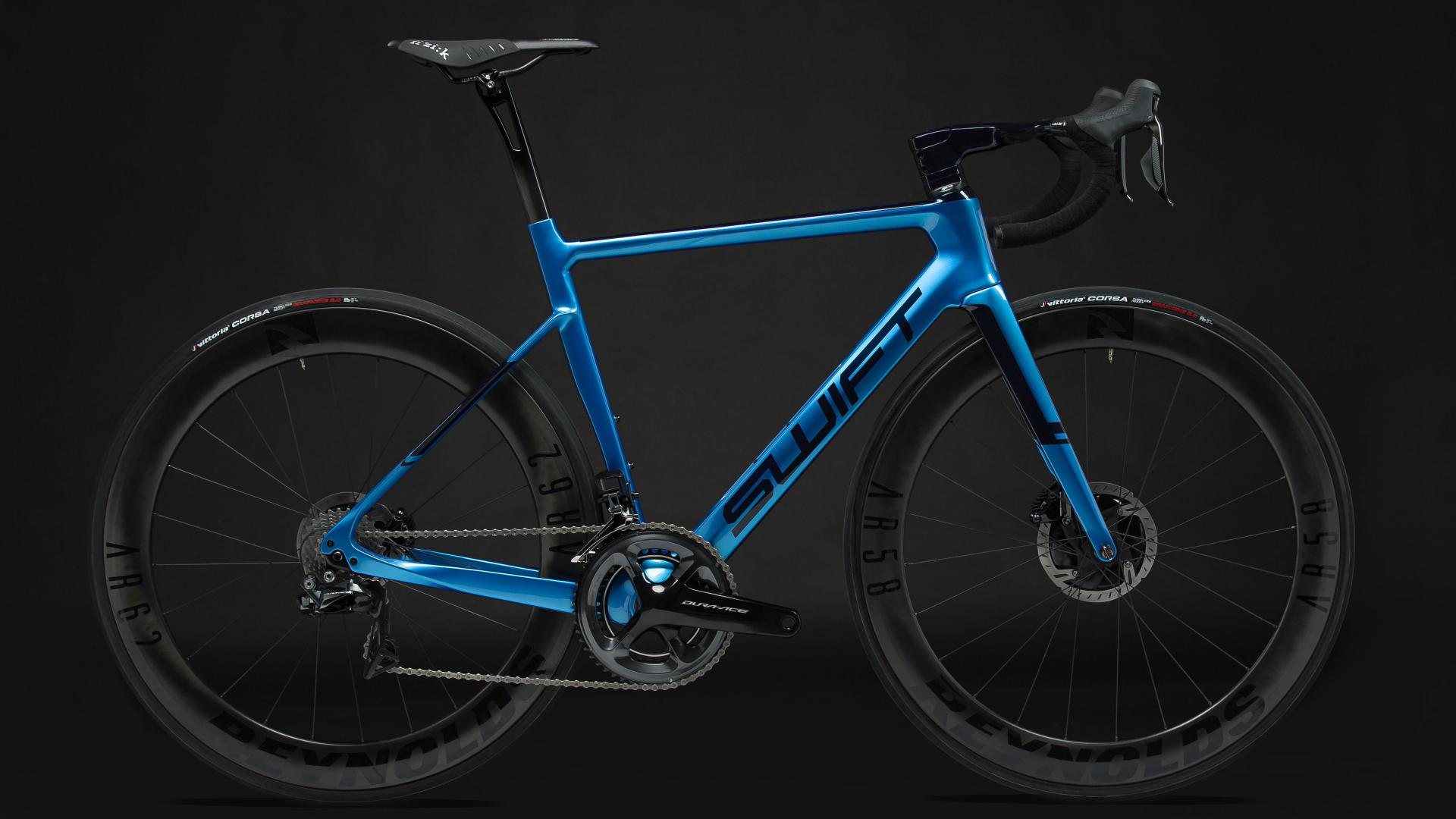 The latest addition to SwiftCarbon's range, one that maintains focus on exceptional ride quality and performance, is the RaceVox Disc - their ultimate racing bicycle. Self-described as a do-it-all superbike, the RaceVox Disc is built ready to be aggressive. Smooth lines and a punchy paint job make first looks good, but don't take out word for it - take a look yourself.
Alongside the new RaceVox, SwiftCarbon will also be showcasing a very special custom painted version of their UltraVox which will be auctioned off for a very good cause.
For more information, see swiftcarbon.com
Pinarello Dogma F12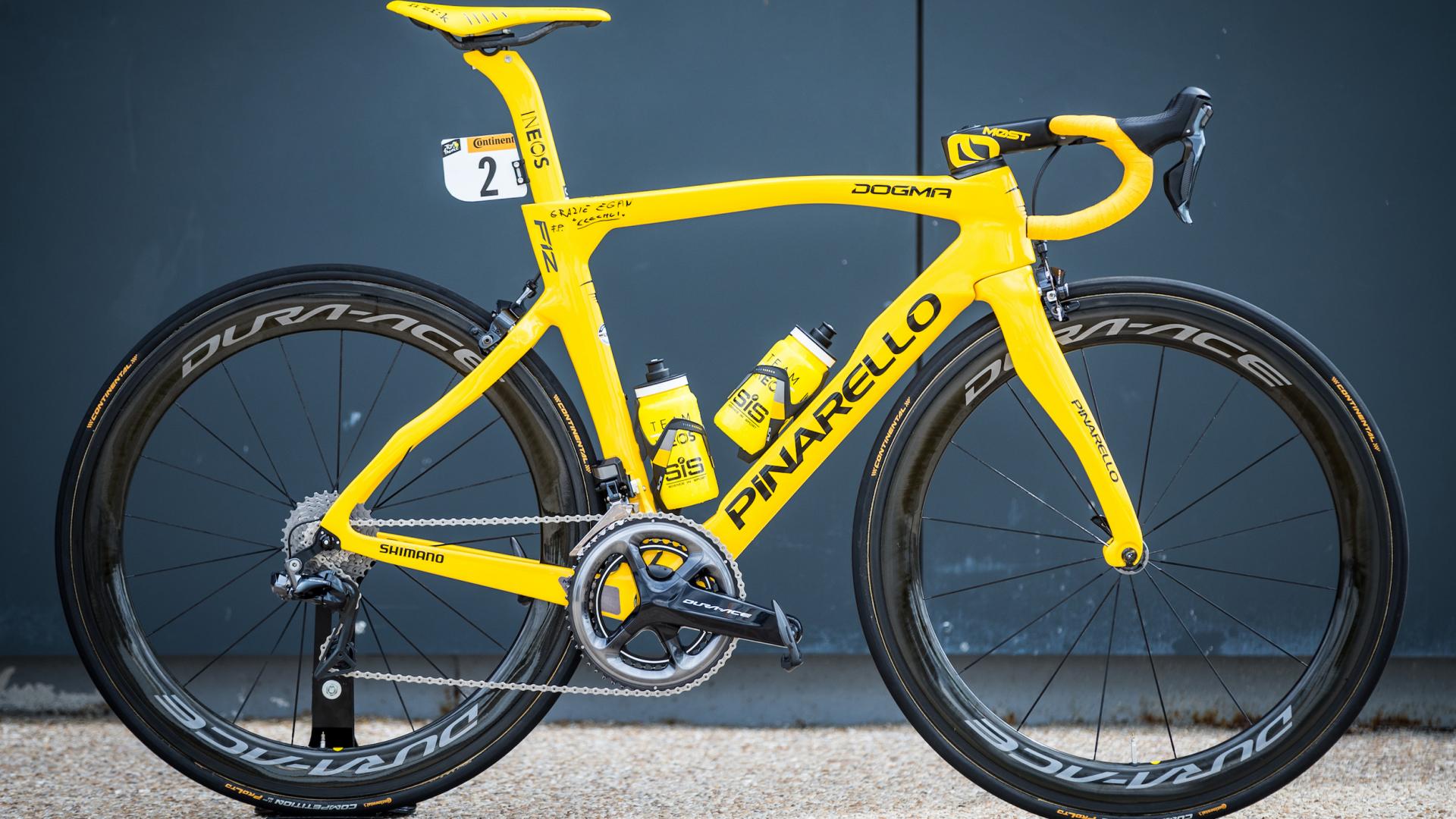 Not just any Dogma F12, on display at Victoria House will be this year's Tour de France winning bike. This yellow edition model, ridden by Egan Bernal to victory this summer. A familiar sight at the biggest races of the season, the Pinarello Dogma F12 seeks to build upon the brand's already great reputation, providing diverse gains from aerodynamics and further integration. This hand-signed yellow Dogma will sit alongside Grand Tour winning bikes from the Italian brand as well as their latest ultralight Dogma F12 X-Light version.
For more infomation, see pinarello.com
Cervélo Aspero Gravel Bike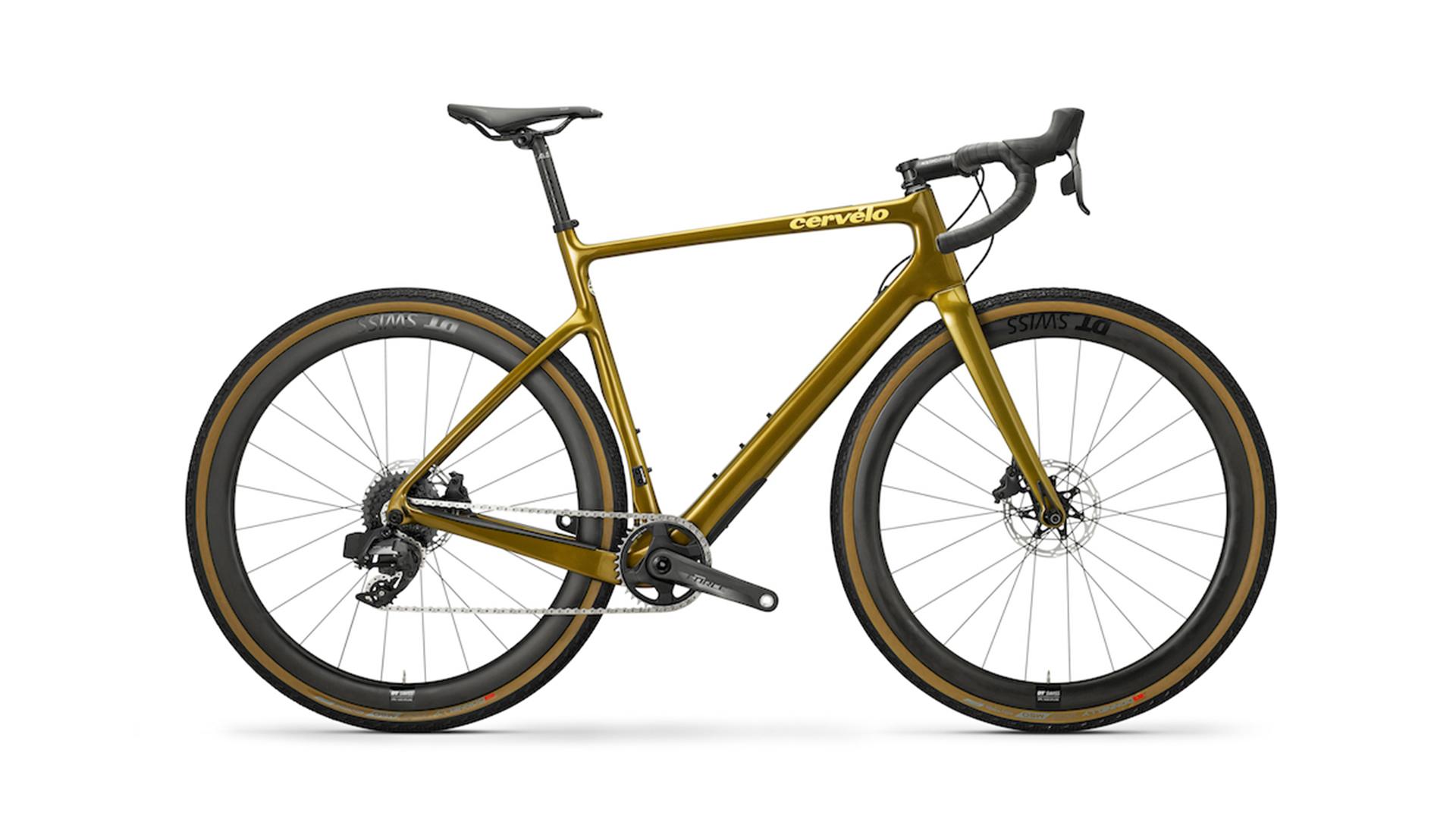 There's nothing like a gold bike to turn heads. Cervélo's new Aspero gravel bike is made to inspire adventure. With the fast-growing gravel cycling scene having been the catalyst for new ranges of bikes inspired by comfort and versatility, the Aspero leads the way when it comes to adding performance and speed into the mix.
With a nod to the brand's rich racing expertise, the Cervélo Aspero's stiffness provides brilliant power transfer and rapid responsiveness to achieve top speed. With its eye catching golden finish, the Aspero will be hard to miss amongst its competitors in the new Panaracer Gravel Gallery.
For more information, see cervelo.com
Titici Gravel, Luca Di Maggio x Titici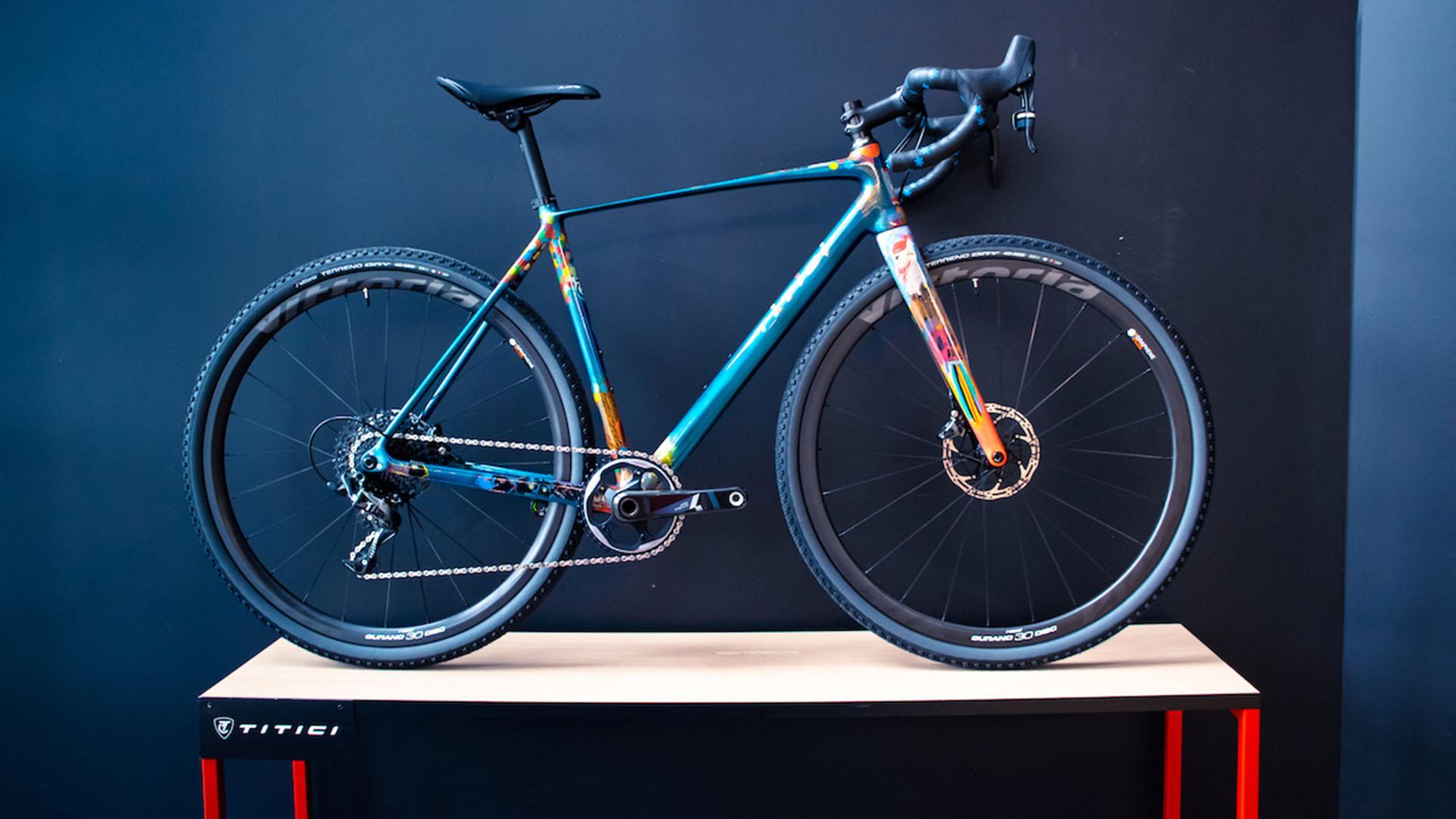 Adding more colour to the new Gravel Gallery is this collaboration with Italian artist Luca Di Maggio, who has produced this stunning paint job for Titici's premium Flexy F-GR02, a gravel build which possesses P.A.T technology to lessen vibrations by nearly 20%. Offering the versatility of either 700c or 650b sized wheels, this bike not only catches the eye for its looks thanks to Di Maggio's work, but also its robust performance across tarmac and the varied terrain of trails and dirt/gravel tracks. Its geometry retains the comfort required to explore the world however you wish, while the innate rigidity allows for immediate power transfer and acceleration when in pursuit of your best.
For more information, see titici.com
De Rosa E-Bike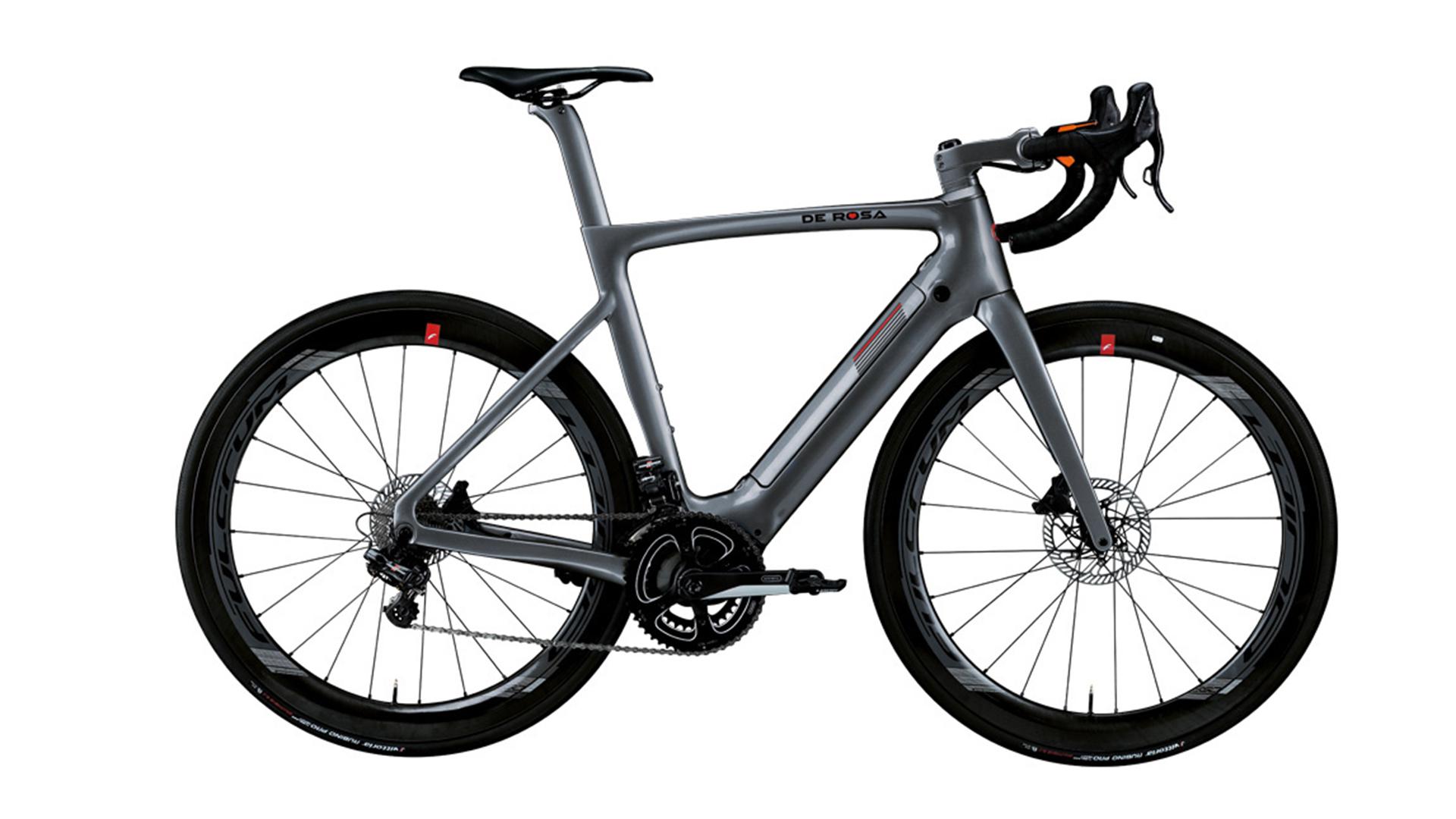 Having launched this June the De Rosa E-Bike carries the classical Italian prowess of all of the De Rosa range, whereby there's never a compromise when it comes to aesthetics or quality. Simply named the E-Bike, De Rosa's first step into the electric market comes with this lightweight performance machine dubbed as for 'those who want to have fun'.
It tips the scales at 12kg, within the top end of lightweight electric road bicycles, and carries a Bafang M 800 removable engine housed in the downtube capable of putting out 250W of power. A producer of hand-built frames from its Milanese workshop since 1953, De Rosa has carried some of the world's best to great heights over the past decades and it's latest model will help carry on the adventure for many more riders of all abilities.
For more information, see derosa.it
Colnago V3RS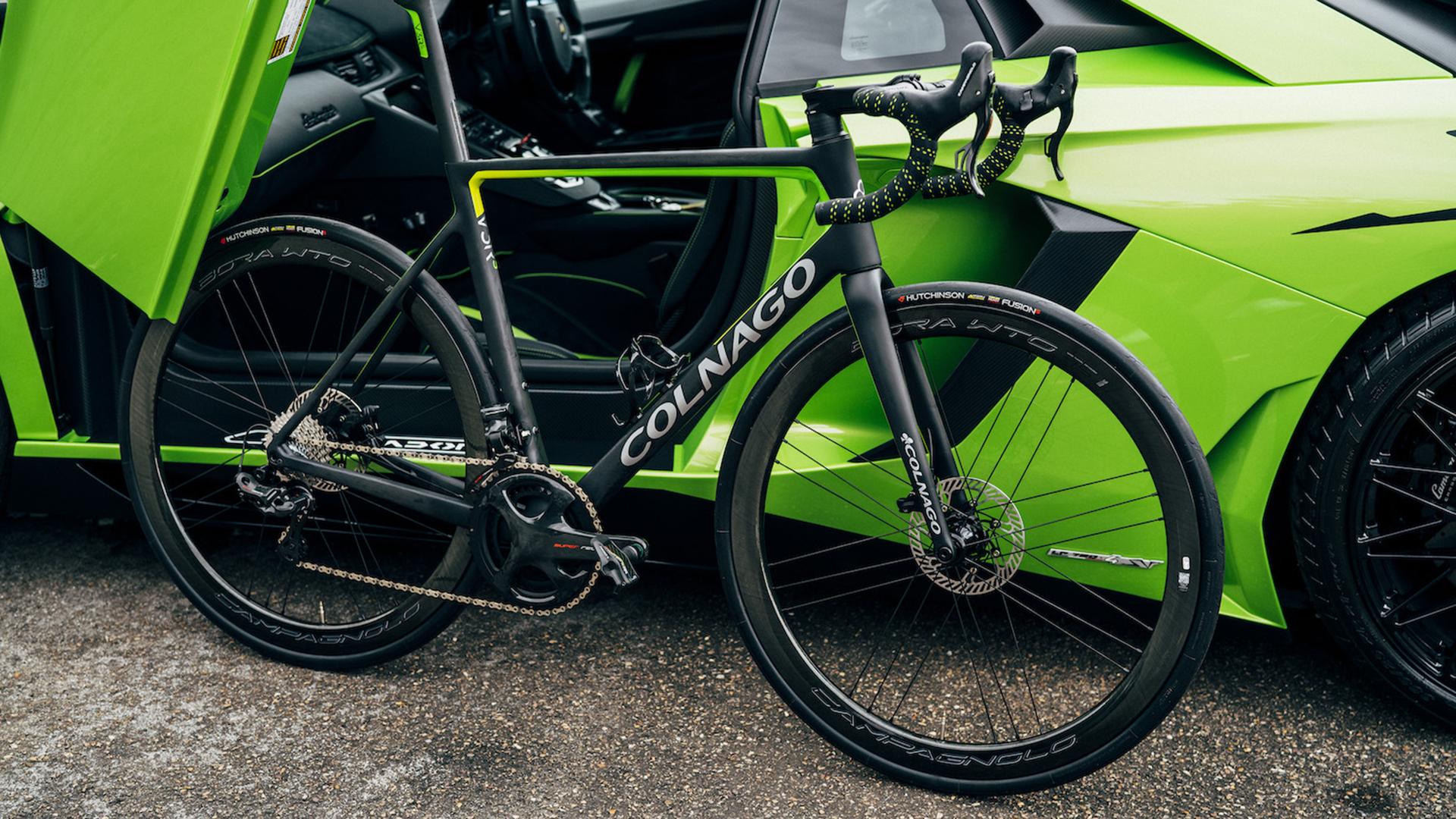 A true superbike. Combining ingenious engineering, from smart internal cabling solutions to paired with a semi-integrated cockpit, with a lightweight monocoque carbon frame, the new Colnago V3RS is a thing of beauty. Blending aesthetical nods to both the brands Italian heritage as well as modern day technology, this featherlight machine will have you fixated.
If the garish green flare doesn't catch your eye then the electric E64 sat alongside at the show should turn your head in another feat of engineering - combining a lightweight motor to the leading C64 road model. Colnago is set to roll out all the toys at Rouleur Classic LDN.
For more information, see colnago.com
Specialized S-Works Turbo Creo SL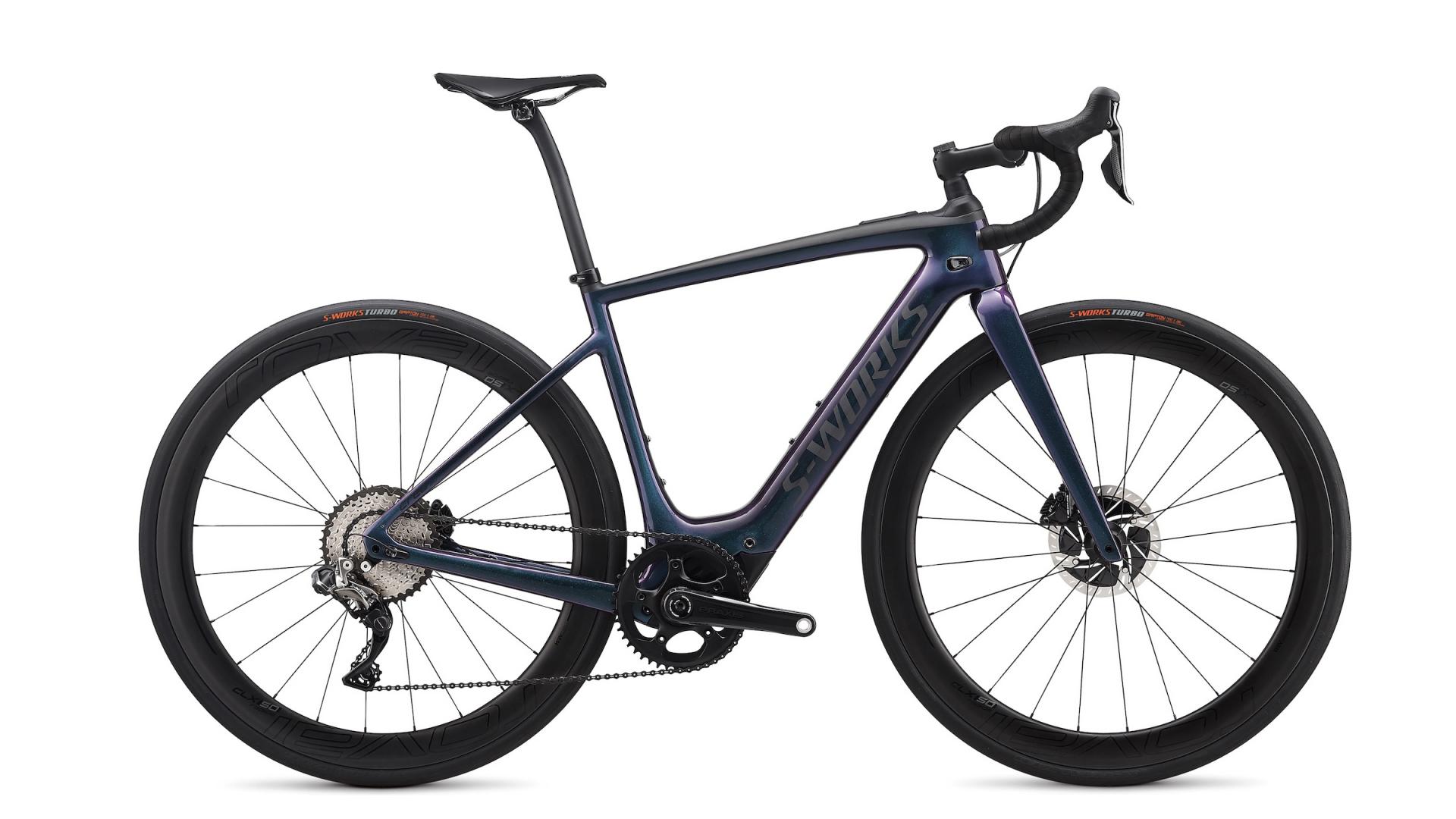 One of the industry's biggest bicycle producers, Specialized has adapted to the change in consumer trends with the introduction of the Specialized S-Works Turbo Creo SL, the U.S. brand's inaugural electric road bicycle in its flagship S-Works livery. Specialized's slightly later than expected entry into the e-road game is justified, with the brand opting to develop its own in-house motor and battery system over one of the popular third party brands used widely elsewhere.
The Turbo Creo SL houses its SL1.1 motor system in the bottom bracket, capable of 320W of power, in what is the lightest BB mounted system on the market. The result is a lightweight e-road bicycle that's able to cover longer distances than its competitors - up to a claimed 130km in eco mode, the first of three power ranges in a bike that weighs in at just over 12kg.
The tech doesn't end in the motor as the Creo also incorporates a Future Shock 2.0 system giving the rider 20mm of adjustable travel in the front end for when the terrain gets rough.
For more information, see specialized.com
BMC URS One Gravel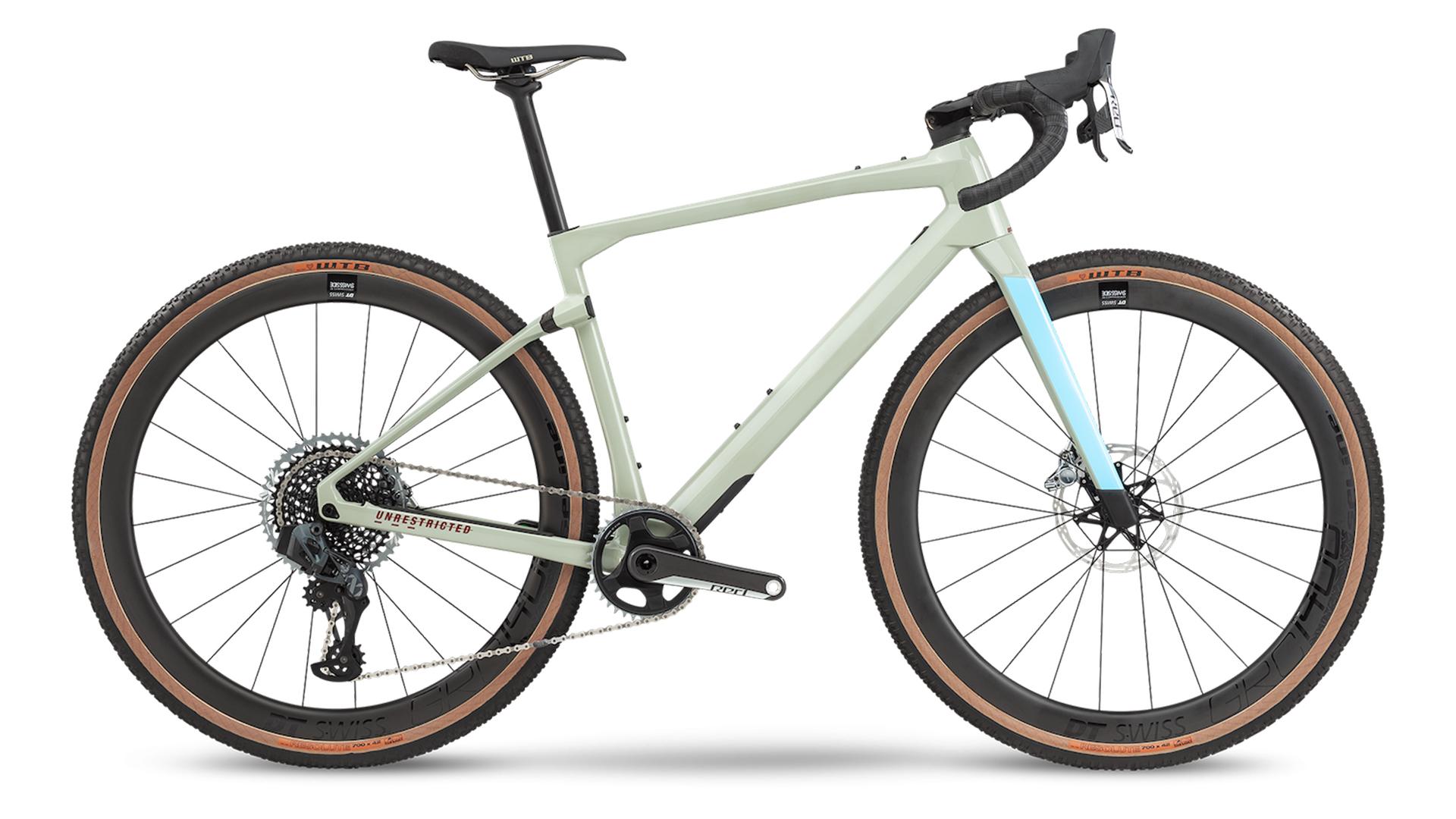 BMC enters the gravel market with its own carbon fibre off-road adventure bike, the URS range. On display in Rouleur Classic LDN's Gravel Gallery is the URS One, their top of the range gravel steed, a super lightweight, ready to race bike with textbook BMC precision, cutting-edge integration, and a scrupulously developed geometry.
URS, standing for unrestricted, is BMC's first gravel bike and they've not held back in this stunning performance bike. You'll be hard pushed to pick a favourite at the show with such pedigree on display from the many brands now taking hold of the gravel market.
For more information, see bmc-switzerland.com
Wilier Superleggera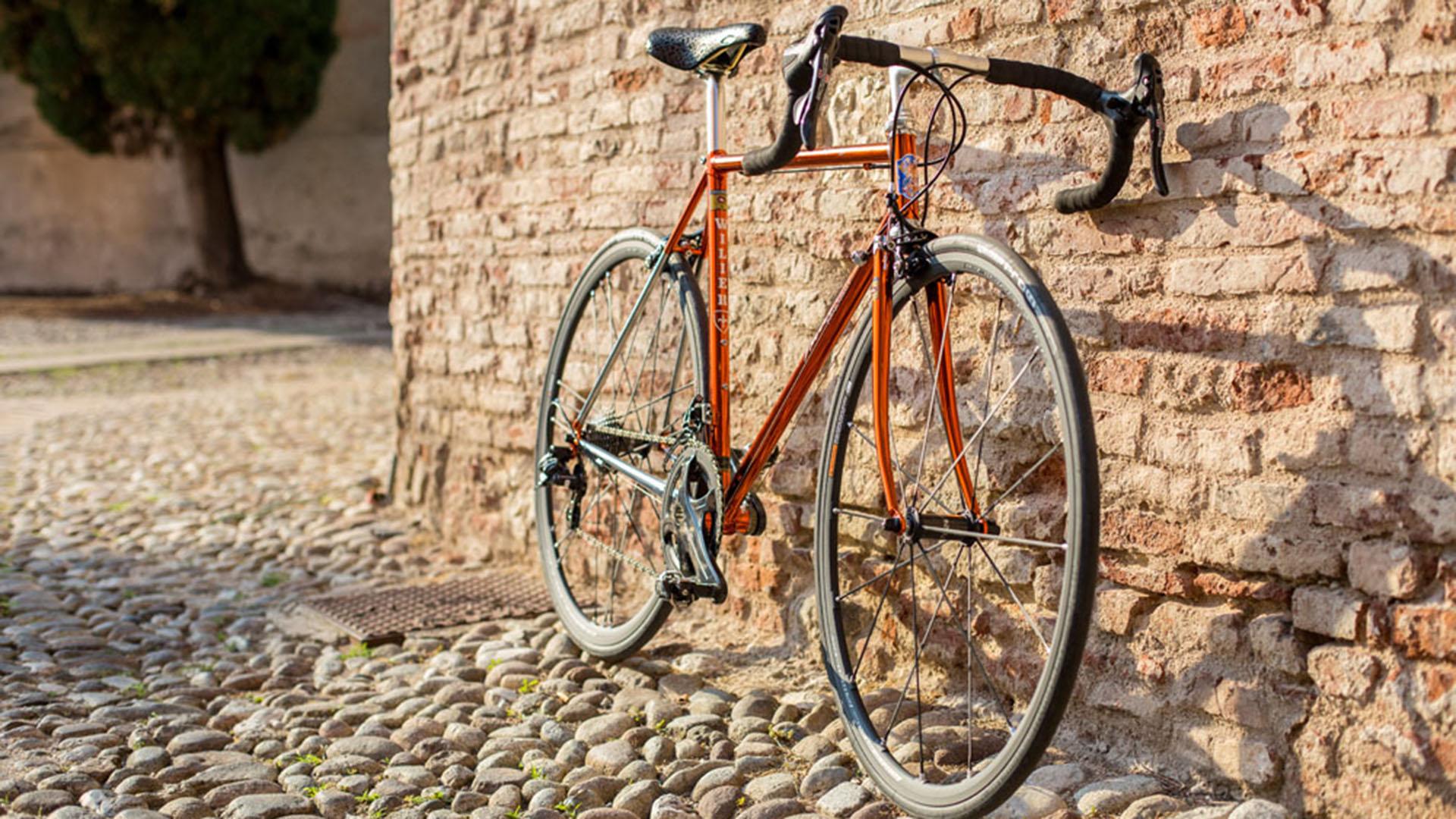 Throwing something a little more retro into the mix to complete our list - Wilier will have one of their classic Superleggera bikes on display - a tribute to the Italian brand's long and prestigious history in cycling. This steel frame may be the juxtaposition of the lightweight carbon race bikes it sits alongside but that's not to say that this bike isn't made to go fast.
Shining resplendently in its copper paint finish, the Superleggera will be the bike that turns heads and gets people talking at the cafe stop. Rouleur Classic is a showcase of the latest products but also a look back at the classics from the past - this bike ticks both those boxes simultaneously.
For more information, see wilier.com
Rouleur Classic LDN opens on the evening of 31 October, running through to 2 November, showcasing more than 50 premium cycling brands and exhibiting the latest in performance bicycles, clothing and accessories.
The event also features an exciting list of talent on stage over the three days, including Tour de France winners Greg LeMond and Sir Bradley Wiggins, Tour de France yellow jersey wearers Phil Anderson, Sean Yates, Simon Gerrans and Giulio Ciccone; leading female riders Lizzie Deignan and Cecile Uttrup Ludvig, gravel rider Lachlan Morton and a whole host of other superstars of the cycling world.