When it comes to buying whisky, a full cask is the holy grail. There's none of the cynicism associated with blue-chip bottle flipping; the contents should appreciate in value over time; and then there are the unquestionable bragging rights. You can even create your own-brand whisky – perfect for gifts or enjoying with your best drinking buddies.
But all of this does of course come at significant cost. Cask 88 has built a reputation as one of the best in the business at cask procurement and cask storage. But the family-owned company also appreciates that sometimes you just want one special bottle rather than a whole cask.
Fortunately, you can now buy just that through Cask 88's new Unfiltered series, designed to showcase what independent bottlers bring to the whisky industry, and demonstrate what it's like to drink from the cask.
Each whisky in the series is unique – single cask, unblended expressions that cannot be repeated once the supply has been drunk.
The whiskies will be bottled straight from the cask and will remain completely untampered with – no colouring, filtering or dilution.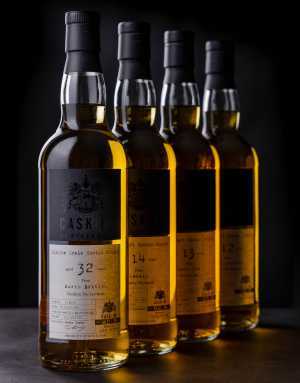 The youngest in the line-up is Glen Garioch 12-Year-Old – a honeyed and heather-rich single malt from the Highlands (59.4% ABV; £70).
Next there's Caol Ila 13-Year-Old, a rocky and rugged Hebridean malt that smoulders with a smoky nutmeg finish. (57.7% ABV; £90).
From the Isle of Mull, there's Ledaig 14-Year-Old – an indulgent dessert style single malt (59.6% ABV; £140).
And then there's the North British 32-Year-Old – a bright and citrussy grain whisky from the distant 20th century (46.7% ABV; £110).
All the bottles are a limited release – ranging from just 215 bottles for the North British up to 270 for the Caol Ila.
The bragging rights might not be quite so great, but the immediate enjoyment of all these whiskies will be undeniable.
Learn more about the Unfiltered series.