For more than 25 years, Chris Carpenter has been meticulously sourcing fruit from the finest vineyards the Napa Valley has to offer.
His intent? To create the purest expressions of place in each vintage that will resound for years to come.
Carpenter creates noteworthy, high-end cabernets, overseeing 16 different vineyards. The wines he makes for Cardinale, Lokoya and La Jota in particular are all highly sought after by collectors.
A couple of years ago, he added Hickinbotham in McLaren Vale, S Australia to his portfolio of wineries and has very recently taken on yet another exciting remit in the Walla Walla Valley.
We caught up with him to learn more about his journey into wine…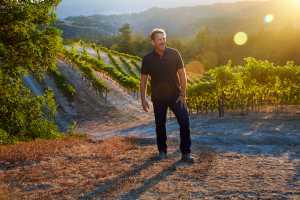 What was your first experience of wine?
I was nine years old at my mother's second wedding, and a cousin of mine and I got into the Cold Duck [a semi-sweet sparkling wine]. It was also my first experience of a hangover. Needless to say, my mother and new stepfather were not pleased.
What was the first wine you tasted which really caught your attention?
I was at Tufano's in Chicago's Little Italy, which is a classic red-and-white checkerboard tablecloth Sicilian dive. A server friend brought in a bottle of the 1990 Groth Reserve Cabernet for us to try. I was 28. I knew right there that I needed to figure out how this was done relative to the basket-bottle Chianti I had been drinking.
How has your Napa portfolio of wines developed over the last 20 years?
My wines are driven by the vineyard and the AVA in which they are grown – that has remained steady throughout. As we have become more adept at capturing that via better farming and an intense relationship with the land, my need to push the ripening curve at higher brix levels has decreased.
How was last year's harvest for you on both continents?
2022 in the McLaren Vale in South Australia was an ideal harvest. Few weather events, the fruit came in over a long spread of days and when it landed in the fermenters, the analysis was almost perfectly balanced. 2021 in Napa was a low-yield harvest, which drove both a very early finish and exceptional quality. With no fire/smoke events, it was a harvest in which I could concentrate on winemaking rather than emergency contingency planning.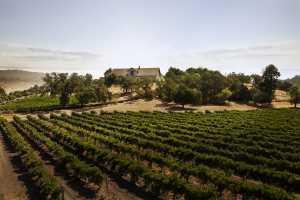 What are your impressions so far of the 2021 vintage?
The Napa wines are stellar! Concentrated, high acid with maybe a greater concentration of tannins that we will keep an eye on as they continue to mature.
What are you working on next – any new varietals or blends in the pipeline? Any plans for expansion?
Along with my assistant/partner in winemaking Gianna Ghilarducci, I have begun a Walla Walla-based project, making Cabernet Sauvignon, Merlot and Syrah. A couple of months ago Jackson Family Wines invested in a new vineyard, Skysill, in the Mill Creek region of Walla Walla that we are now farming. Gianna is also leading the charge on a multi-variety white program, making Roussanne, Marsanne, Pinot Blanc, Albarino, Grenache Gris and maybe a few more. As far as expansion we are always looking for additional vineyards to support the wines I make. Prices, regional availability and the quality of the land drive that decision matrix, and those three factors rarely align these days, at least in Napa.
Which other winemakers do you look up to and why?
God, the devil and everyone in between.
If you could only drink one wine for the rest of your life, which would it be and why? And what's your death-row bottle?
If I'm choosing one of my wines, it would be Cardinale – only because I know the amount of right brain effort that goes into each vintage and reflecting on that as I drink it brings me right back to the blending sessions. Right before I pass, a giant pint of Guinness stout.