I am not sure I can keep up. A million vines planted in Britain in 2017, a million and a half in 2018, over three million in 2019, and there's more to come in 2020.
We've almost doubled the amount of vines growing wine grapes in Britain since 2015.
Nearly every county in England – and a fair few in Wales – now have vineyards; 763 in total and counting. In Kent, Sussex and Hampshire vineyards are now as commonplace as in parts of France.
But the most heavily planted postcode in England is CM3 6 – AKA Chelmsford in Essex.
The greatest excitement is about how our sparkling wines now rival those of Champagne. But we do delicious still wines, too.
So I've chosen five favourites to show you how thrilling our UK wine scene has now become.
Flint Bacchus 2018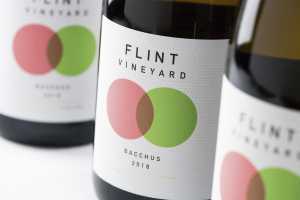 You wouldn't really expect to be heading for Norwich looking for one of England's most refreshing, thirst-quenching white wines.
Isn't it a bit cold out there, windy, wet, the North Sea just over the horizon?
Well, yes. But the soils are fantastic in Norfolk, and with global warming creating heat waves in the South East, the Norfolk chill is just perfect to preserve perfume and crispness in a white.
Flint's vineyards are on warm sand and flint soils, nestled into the Waveney Valley.
Bacchus is a variety that doesn't like too much heat, but it does like warm soils to allow it to give delightful, light, gentle, elderflower-scented white wine.
Ashling Park Classic Cuvee Non-Vintage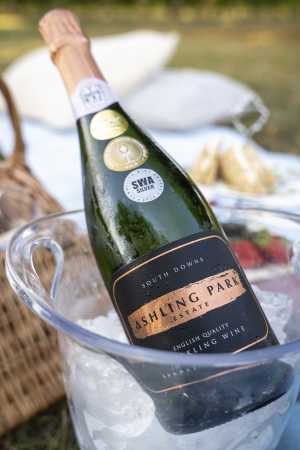 Classic Cuvee is a way of saying that the black grapes – pinot noir and pinot meunier – have been blended with the white chardonnay – a grape which generally gives lightness, limpidity and lift to the wine.
All the famous non-vintage Champagnes are 'Classic Cuvee' blends – and the English are rapidly learning how to do it really well.
Ashling Park is a beautiful Estate at the foot of the South Downs near Chichester that I only discovered this year.
The wine is bursting with personality – managing to be both creamy and saline, and toasty as a croissant smeared with lemon curd.
I'd put this up against the leading Champagne brands any day.
Harrow & Hope Blanc de Noirs 2015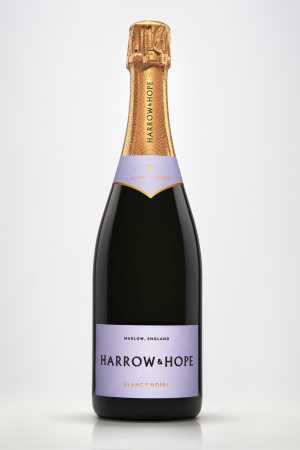 Most sparkling wines are white – in Champagne and in England – but most of the grapes that go into them are black – VERY carefully pressed to avoid their dark skins staining the juice.
Pinot noir and pinot meunier are the best of the black grapes, and this wine, from a fabulous flinty site overlooking a bend in the river Thames at Marlow, blends both of them.
Black grapes give more weight to a white wine, and it's easy to overdo things, but Harrow & Hope gets it just right, and this is honeyed, creamy, almost chocolatey, but still fresh and scented – and bone dry.
Simpson's Gravel Castle Chardonnay 2019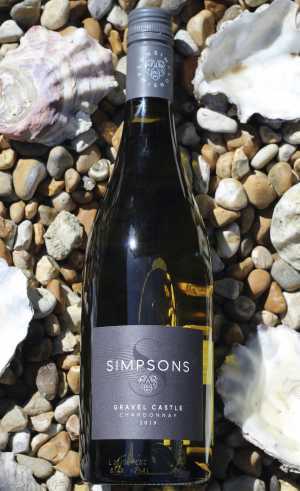 I've known the Elham Valley in Kent since I was a kid – I lived only about a mile away from where the Simpsons established their vineyards at Barham.
It was always warmer there than in the forests and on the open farmland that spread out on either side of the slopes. And it was so chalky that your gumboot soles were sticky and white after a winter walk.
Chardonnay loves chalk. So it's a delight rather than a surprise for me to find that Simpsons is able to produce some of England's best still chardonnay – with white melon and pale peach fruit and the scented sting of fresh lemons – and it really does taste of that Kentish chalk.
London Cru Pimlico Road Pinot Noir Precoce 2019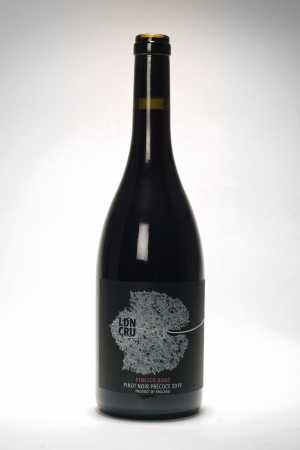 The location of the vineyard doesn't seem quite so important as the location of the winery here.
It's in a crusty old building just two minutes walk from West Brompton Tube station – in London. It's an urban winery.
But an hour or two's drive away – in Sussex, Kent and Essex – fabulous grapes are grown, which London Cru rush from vine to winery and make into really individual reds, whites, pinks and sparklers.
This yummy red is from an early-ripening type of pinot noir and is positively rich, with ripe red jam fruit and hothouse fruit scent kept on a leash by a ripple of fresh summer earth.
Oz Clarke's new book 'English Wine: From Still to Sparkling' (Pavilion Books) is out now for £16.99.