AFTER THE ROLLERCOASTER year that was 2020, we all need a bit of good news. Fortunately for investors there's hope to be found in an alternative asset that's shown 200% growth over the past decade.
The even better news is that you can also drink it.
Thanks to very low correlation to the stock market, fine wine has weathered the many storms of 2020 with finesse.
Despite the largest decline in UK GDP since records began in 1955, OenoFuture's top performing bottle shot up 113.07% over the past 12 months.
Below you'll find our top five investment wines of the year, which prove why wine deserves a place in your portfolio as well as on your dinner table.
HENRI JAYER ECHEZEAUX GRAND CRU 1995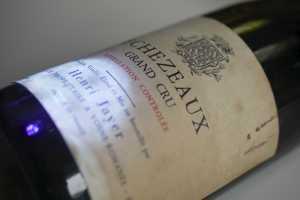 OenoFuture's wine of the year is the extremely rare Henri Jayer Echezeaux Grand Cru 1995 with record-breaking price growth of 113.07% across 2020.
Just a handful of these bottles still exist making this one of the rarest wines on the planet. It's also one of the best wines on the market according to WineLister, which included the bottle on its Top 5 Burgundy Grand Crus ranking with a near-perfect 983 score out of 1,000.
Overall, it's been a great year for Burgundy, not least because the region's annual En Primeur or Futures campaign took place as normal in January shortly before the global outbreak of the pandemic.
Its Bordelais cousins were not so lucky with the traditional April campaign delayed and staggered across early summer instead. OenoFuture recently compiled an industry-leading six-figure portfolio composed entirely of iconic Burgundy wines, which all have a cult following on the secondary market.
ARTADI EL CARRETIL 2017
Artadi is regarded as something of a maverick producer thanks to its bold decision to withdraw from the Rioja appellation in 2015.
This controversial choice has allowed the winery to continue creating its remarkable single vineyard wines free from the rigid regulations of the appellation's governing body.
Its El Carretil 2017 is this year's star performer with a dramatic price rise of 69.49%
Crafted from a prime single vineyard plot in Laguardia, this stunning wine was awarded a 96-point score by Robert Parker's Wine Advocate and 97 points from Spain's Guía Peñin wine guide.
HENRI GIRAUD ARGONNE 2004
A surprise entry at number three is Henri Giraud's masterful Argonne champagne, which rocketed +66.67% during 2020.
Champagne has been steadily climbing up the ranks in recent years as more and more collectors discover the delights of delicious mature champagnes from France's blue-chip producers.
Often likened to Krug for its use of barrel ageing, Henri Giraud sources top-quality wood from the Argonne oak forest and has even partnered with the French National Forest Office to protect this precious natural resource.
PENFOLDS BIN 707 CABERNET SAUVIGNON 2016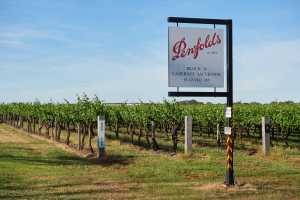 Next up is Australia's premier winery, Penfolds, with its magnificent Bin 707 Cabernet Sauvignon 2016 up 38.66% over the last year.
OenoFuture has a sweet spot for this historic brand since our resident Ozzie and Master of Wine Justin Knock worked for the winemaker for several years prior to becoming our Chief Wine Analyst.
Penfolds has done well this year with the winery setting a new record over the summer for the most expensive bottle of Australian wine ever sold.
The title was clinched by a rare bottle of Penfolds Grange 1951 which sold at auction for AU$103,555 (£57,576). Just 20 bottles of the 1951 Grange are thought to exist across the world.
DRC ROMANÉE-SAINT-VIVANT 2009
OenoFuture's list of winning wines wouldn't be complete without a mention of the world's most famous winery, the legendary Domaine de la Romanée-Conti.
Known simply as DRC by wine aficionados, the domaine's wines rank among the world's most expensive; in 2018 the record for the most expensive bottle ever sold was broken by two bottles of 1945 Romanée-Conti which fetched $558,000 and $496,000 at a Sotheby's New York.
Last year its Echezeaux 2012 was one of the top performing Burgundies for 2019 with growth of 15.8%, but this year it's the turn of DRC Romanée-Saint-Vivant 2009 with an impressive 29.70% growth.
This magnificent bottle comes with a five-figure price tag which reflects DRC's blue-chip status among collectors all over the globe.
It's also proof that deep-pocketed buyers are willing to pay even more to secure these rare bottles despite the ongoing economic impact of the Covid pandemic. 
OenoFuture provides fully managed fine wine investment services to clients across the world. oenofuture.com