In the course of a few dizzying hours at a Bonhams whisky auction in Hong Kong in May 2018, the world auction record for a bottle of whisky was broken not once but twice.
First, a bottle of the Macallan Peter Blake 1926-60 year old sold for £816,983; shortly afterwards, The Macallan Adami 1926-60 year old made £848,112.
The record has been broken three times since then, at Bonhams Edinburgh, at Christie's London and finally at Sotheby's London when a bottle of The Macallan Fine & Rare 1926 sold for £1,452,000 in 2019.
Last year the Scottish online firm Whisky Auctioneers sold the first million-dollar bottle of whisky online.
These breath-taking prices made headlines around the world and although they are, of course, exceptional – all six bottles came from the same highly desirable and exclusive Macallan cask number 263 – they do illustrate some important aspects of today's whisky auction market.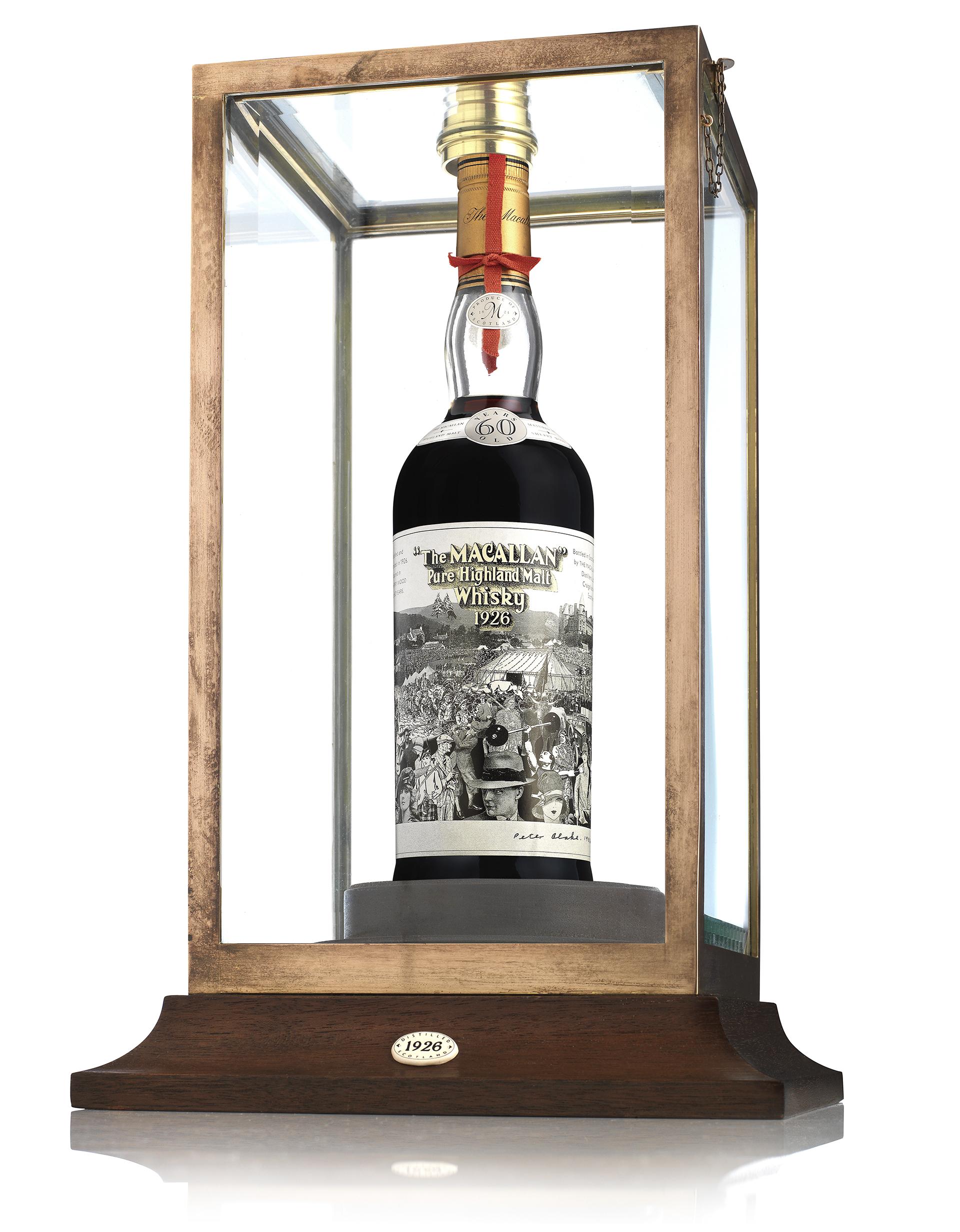 Buying and selling whisky at auction is now big business. The 2020 Wealth Report by Knight Frank Luxury Index revealed that whisky had risen in value by 564% in the past decade. This suggests that whisky, together with other luxury products, has become attractive as a potential investment while other areas have lost their appeal.
And there is plenty of hard evidence that the most desirable whiskies from the most sought-after distilleries such as Macallan, Glenfiddich and Ardberg have enjoyed strong growth in value at auction over the past 10 years or so.
In 2010, a bottle of The Macallan 1950 sold in Edinburgh for £560; in 2019, a bottle from the same release sold for £5,000, a rise of more than 850%.
A bottle of The Macallan 1938 sold for £1,700 in 2010; in 2020, the winning bid was £10,000 – a six-fold increase.
A Glenfiddich 64 year old 1937 made £25,200 in 2010. The last time a bottle appeared – in 2016, so rarely do they come up at auction – the selling price was £68,000.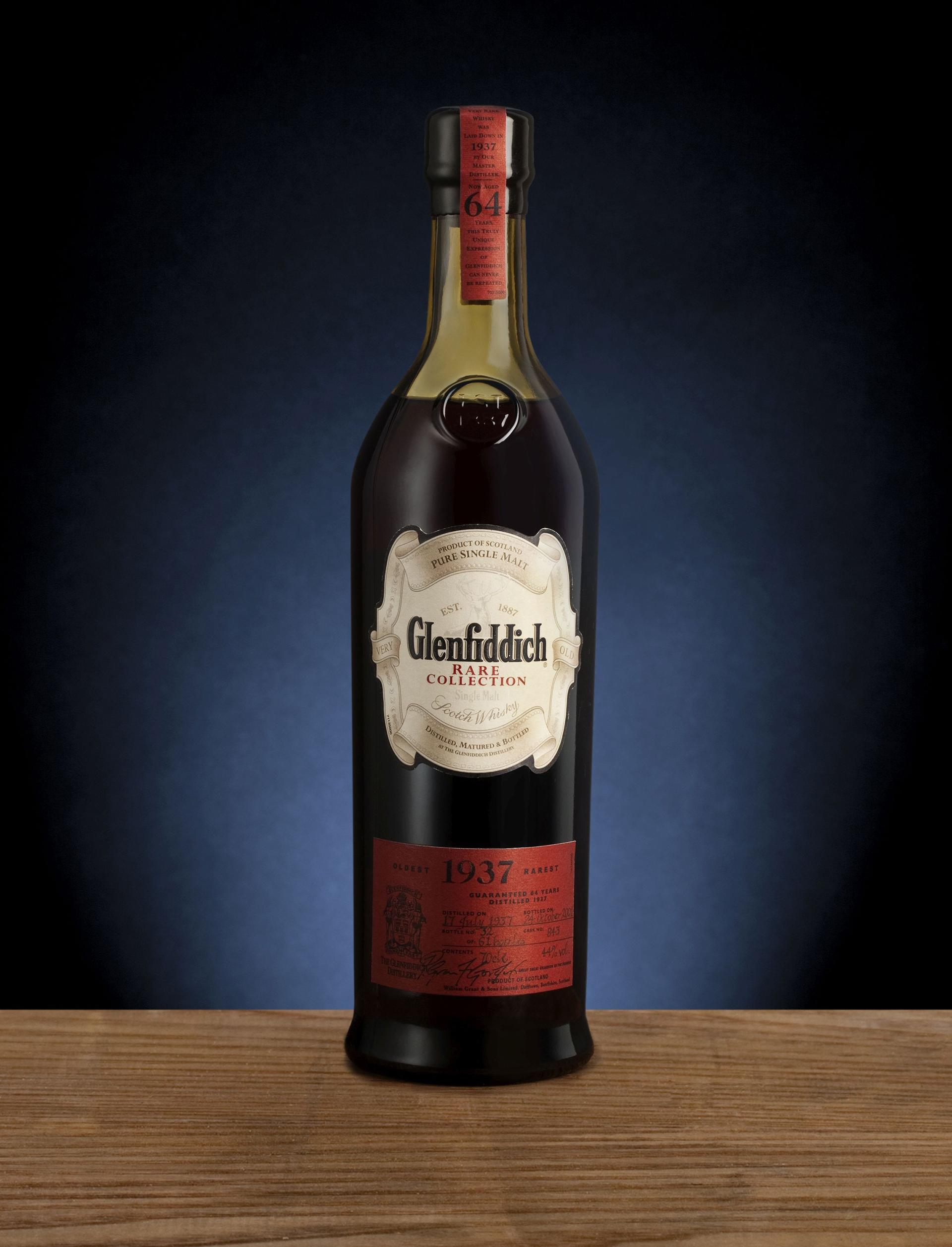 The market is driven by several factors. Collecting whisky has become much more international and has tapped into new sources of wealth around the globe.
When I started in auctioneering more than 20 years ago, whisky was offered as a discrete, and usually modest, section of wine sales.
Today, Bonhams runs four whisky sales in Edinburgh alone, and four more in Hong Kong. Christie's and Sotheby's both run auctions in Hong Kong and there is a burgeoning online whisky sector.
There are now collectors all over the world; not just in the traditional regions of Europe and the USA, but also notably in the Far East.
Scotch whisky has long enjoyed a high reputation in Japan, but the opening of China to the West over the past two decades has introduced a new group of buyers attracted by the spirit's prestige and history who have been important to the success of whisky at auction.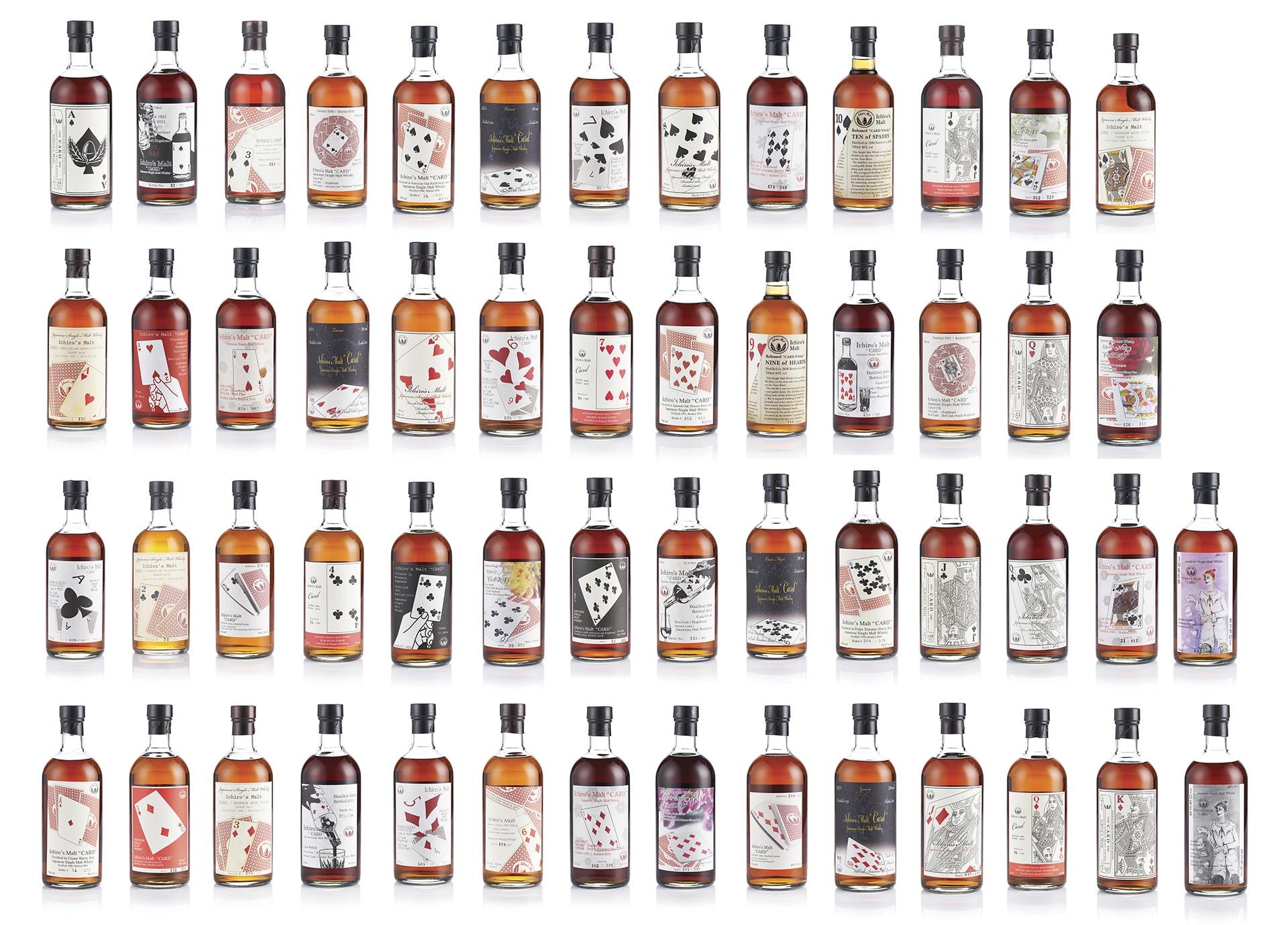 The past few years have also seen an expansion of the market with the rise of Japanese whisky – often from closed distilleries such as Karuizawa or Hanyu – as a distinct collecting category.
Christie's, Sotheby's and Bonhams all sell whisky from Japanese distilleries in Hong Kong. (Bonhams has made a speciality of this, notably at our Hong Kong sales, and holds the world record both for a single bottle of Japanese whisky and for the famed Hanyu Ichiro Full Cards series – 54 bottles in all).
The very limited supply and the high demand has seen this area grow rapidly. Initially, most buyers came from Japan or South East Asia, and while that continues to be largely the case, interest is increasingly coming from outside Japan; I regularly and successfully feature Japanese whisky in my sales in Edinburgh.
At the top end, whisky is a luxury product and a reputation for quality, scarcity and exclusivity is key to its value and appeal.
All the leading distillers release special limited editions of their very finest whisky specifically aimed at collectors and the success of this approach is clear to see.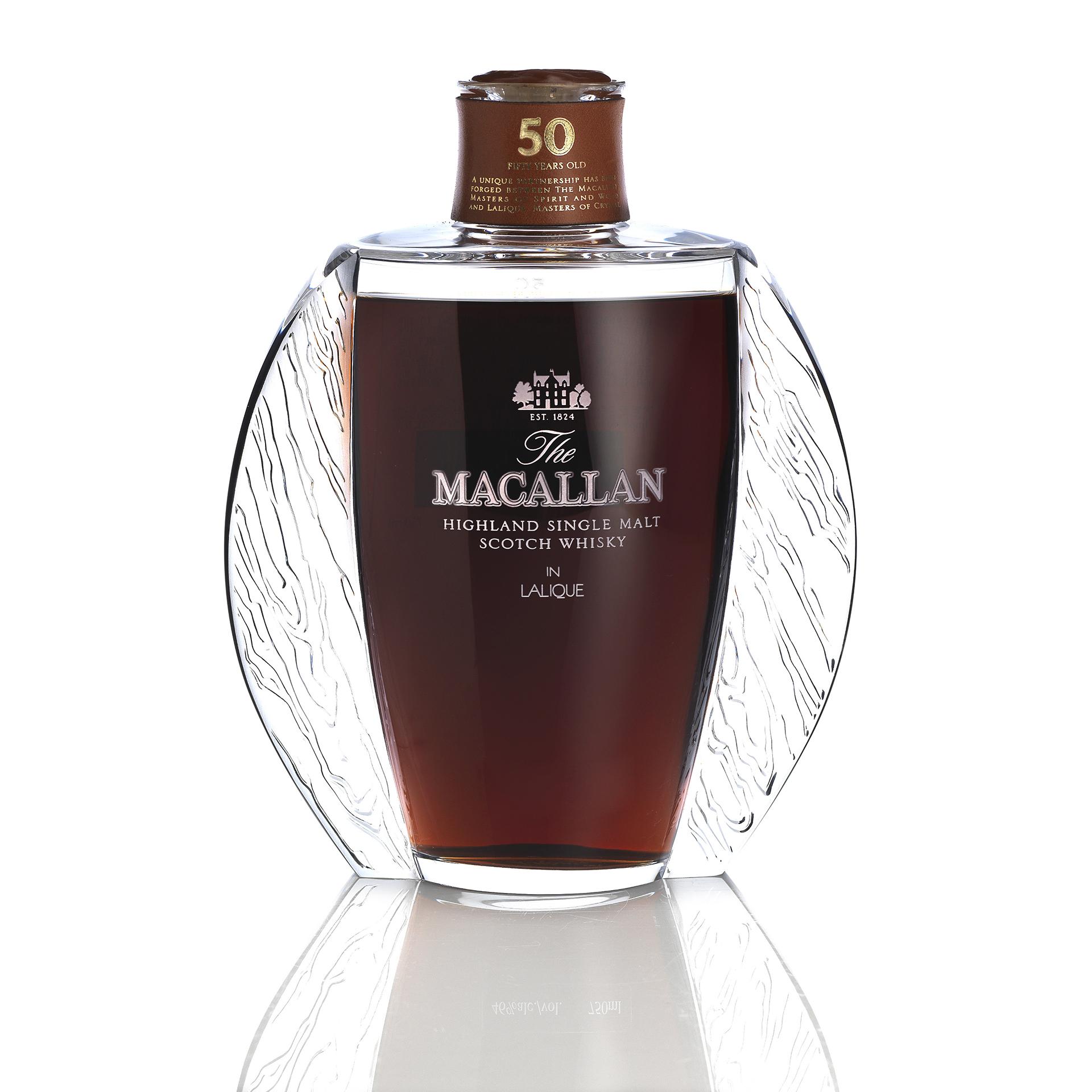 The Macallan Six Pillars collection, for example, produced in collaboration with Lalique between 2006-2016 – two premium brands joining forces.
A decanter of the Six Pillars series, the Macallan Lalique 1950, sold in 2019 for £100,000; two years earlier a decanter from the same bottling had sold at Bonhams Hong Kong for the equivalent of £50,000.
The edition is limited to 470 bottles – there will never be any more – and many of these will have been sold initially to the distillery's most important clients making them extremely difficult to acquire other than at auction.
Or, to take another example, the three editions of Black Bowmore – all distilled in the same Oloroso sherry casks and bottled at different stages of maturity. The First Edition released in 1993 retailed at the time for £120. A bottle would now sell at auction for up to £15,000.
The time gap between the release of a new edition and its appearance at auction is also narrowing. Bonhams' next whisky auction in Hong Kong on 29 January for instance will offer a decanter of Glen Grant-1948-72 year old bottled by Gordon & MacPhail in 2020.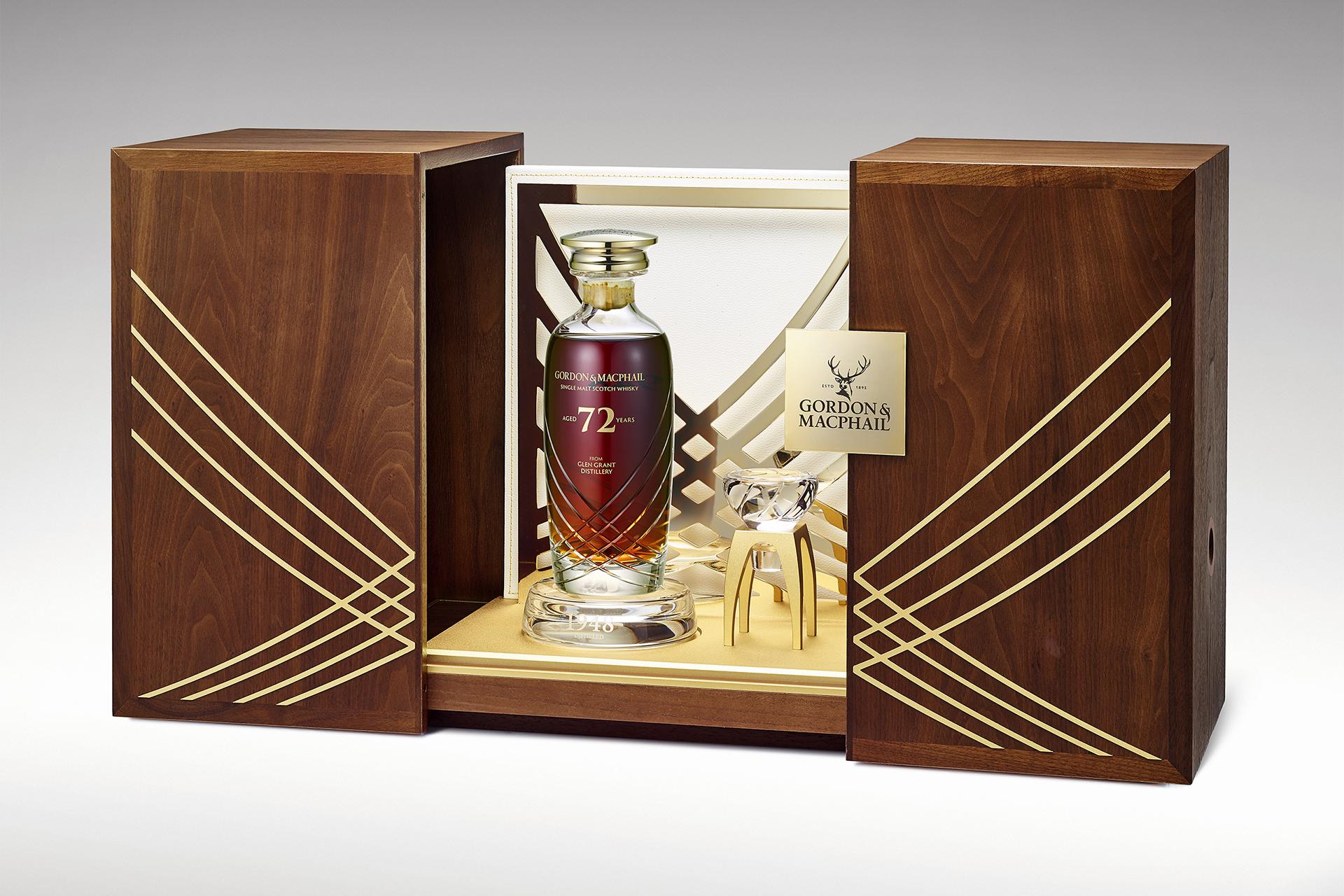 This is the first time it has appeared at auction. Numbered 88 of 290, the decanter is especially auspicious – 88 is a symbolic number in Chinese culture, meaning "wealthy".
Whether it will bring its buyer wealth is impossible to say but the whisky market shows few signs of slowing down and when Knight Frank Luxury Index release its Wealth Report 2021, it would not be surprising to find whisky still riding high.
Bonhams' first Whisky Sale of 2021 will be held in Hong Kong on Friday 29 January.