Everyone who has experience in the real-estate business knows how lucrative investing in ski property can be.
And of course, that's one of the reasons why ski property has the popularity and prices to match.
Just try imagine skiing to your front door at the end of the day, taking your boots off, and walking straight into your sweet warm home. For many people, this real dream can come true.
Oh, and if there are bars, restaurants, and shops nearby, it's quite obvious why investing in such a property is so attractive.
Let's go through the most important reasons why you should invest in ski property.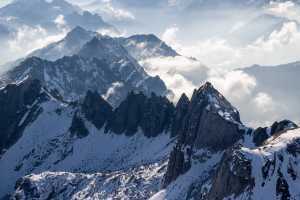 Value appreciation
First of all, investing in ski property means investing in something that has a good potential to grow when it comes to value.
It doesn't matter if buying a property for you means a lifestyle or an investment opportunity. The truth is that every single one of us desires a success story of how much our property has appreciated in a certain period of time.
As an investor, you will be skeptical about how much ski property appreciates, but this hugely depends on the region you plan to pick.
Fortunately, since 2019, there have been numerous success stories across the world when it comes to ski resorts investments. 
Rental return
Some investors have the fear of owning a property that will only be a money burner. And this is only reasonable since not every investment has the same high potential as the ones mentioned here.
The best bit about ski property is that it can be rented out during winters and summers. If you want to get the most out of it through rentals, you can offer the property during all seasons.
But you could also decide to rent it out during various months and keep it for yourself and your family during other periods of the year. This way, you can make a profit and still enjoy what you have.
Convenience
If you choose a ski-in ski-out property, you won't have to deal with packed bus rides from your chalet to the ski lift. This is especially important if you have children. It can get difficult to get your young ones to make the same ride every day as they easily get bored in the process.
Therefore, buying a front-de-neige property eliminates a lot of tricky manoeuvres and that can make the whole experience more convenient for the whole family.
On top of that, the ski-in ski-out property is attractive to apres-ski lovers. We all know that nothing kills the vibe as much as getting a long bus ride home after an afternoon skiing or snowboarding session.
The property will hold its value
Investing in this kind of property means that it's unlikely you'll need to worry about depreciation. Ski-in ski-out property holds its value very well and even if you run into some financial losses that require you to sell and sell fast, you're unlikely to lose any money.
On the contrary, it seems like the market is flourishing and you will only be able to make even more profit if you decide to sell. It doesn't matter if you plan on buying an apartment or a chalet, the value is more than likely to stay strong.
Lifelong memories
The number-one reason for buying a ski property has to be all the memories you will get from it. When you have your own ski property, you will be able to come in every year to enjoy the slopes and that is what makes for awesome lifelong memories.
Just think about it, why would you spend money on material things when you can invest in something that will allow you to enjoy some of the best moments of your life that you will remember forever?
Invest in ski property and start this great tradition. The earlier you start, the more memories you will enjoy later on.
Factors to consider before investing
Even though it's very attractive to invest in this kind of property, there are some things that you need to consider before you actually sign any papers.
Access
Pick a mountain region that can be accessed by more than one mode of transport. This will positively impact the value and it will give you a lot of flexibility.
For instance, if you can drive and fly there, transportation becomes easy even if you have a lot of luggage. On top of that, transport during peak holiday periods will not be a (pricey) problem for you.
Location
The location you select will dictate whether you will be able to enjoy your property during two seasons or only during winter.
If the only season you care about is winter due to skiing and snow, you should pick a location that is only popular during that season. But you don't have to exclude the other.
For instance, buying a property in Switzerland will get you the best of both worlds since this country is a place where thousands of tourists come every winter for skiing and snowboarding. But this region is also popular during the hot summer months since it has stunning nature, great events, and perfect set-back locations for a relaxing vacation.
Keep in mind that investing in the property located in the Swiss Alps may not be easy owing to the laws and regulations there. However, it will pay off very well. You just need to determine what you need from your selected location.
Facilities
It would be wise to select a region where other people are investing their money. This usually leads to investments in facilities and infrastructure and all of these will play an important role in property value and potential.
For example, investing in Alpine property is promising since some of the best ski resorts such as Les Arcs, Chamonix, and Avoriaz are located there.
It is only reasonable to predict that your property will not depreciate if it's near a five-star resort equipped with a spa, swimming pool, fancy restaurant, and a nice bar.
Popularity
If you are serious about real estate investment, it would only make sense to select a location that is either popular or has a lot of potential to become popular among people.
For instance, you should choose a stable country, a region that is slowly becoming more and more popular with tourists, and a region with decent infrastructure that can support quick development if growth dramatically spikes. That's the only way to turn a property into a decent profit.
Location really is everything, so can make a shortlist of the best, with resources like this list of the world's top luxury ski resorts.
Summary
Investing in ski property is something that you shouldn't do in a hurry. So, take another good look at all the tips you have just read.
Once you select the property, familiarise yourself with the key terms, calculate all costs, and make sure to consult a lawyer. When you get the papers right, you're almost there.
As will all investments, values can go up as well as down.