Central London is gaining a new iconic address with enviable new build luxury apartments for sale on the last whole city block in W1 yet to be developed. Marylebone Square will comprise 54 luxurious apartments, clustered around a central atrium, offering wellness two ways through a calming environment and high-quality fresh air which will circulate sustainably through the dramatic, green heart of the complex.
Marylebone Square will be ideally placed for anyone looking to make the move to luxury real estate in sought-after Central London.
The homes are being created by Concord London, the developer of almost sold-out east London landmark, Principal Tower. Construction has recently begun and the development is already 40% sold, with many registering to take advantage of the unique wellness offering available.
Walking into Marylebone Square, residents will find the traditional London development blueprint completely reimagined, with health and wellbeing at the centre of the development in a very literal way. The five-storey atrium at the core of the building will be filled with natural sunlight and a diverse array of greenery, taking inspiration from some of the most famous greenhouses in the world. All residents will benefit from the central water feature and elegant design which will set a template for other developments to match.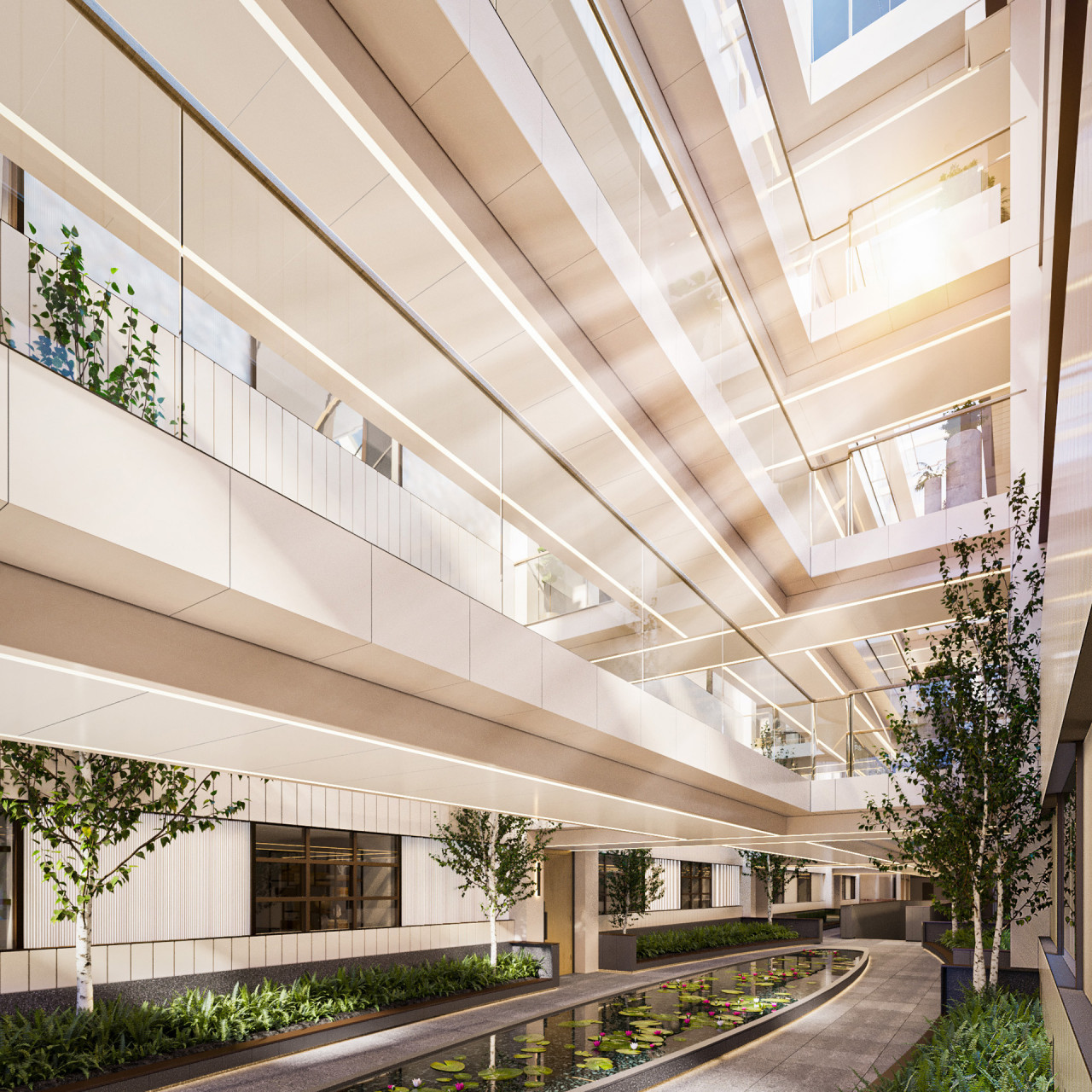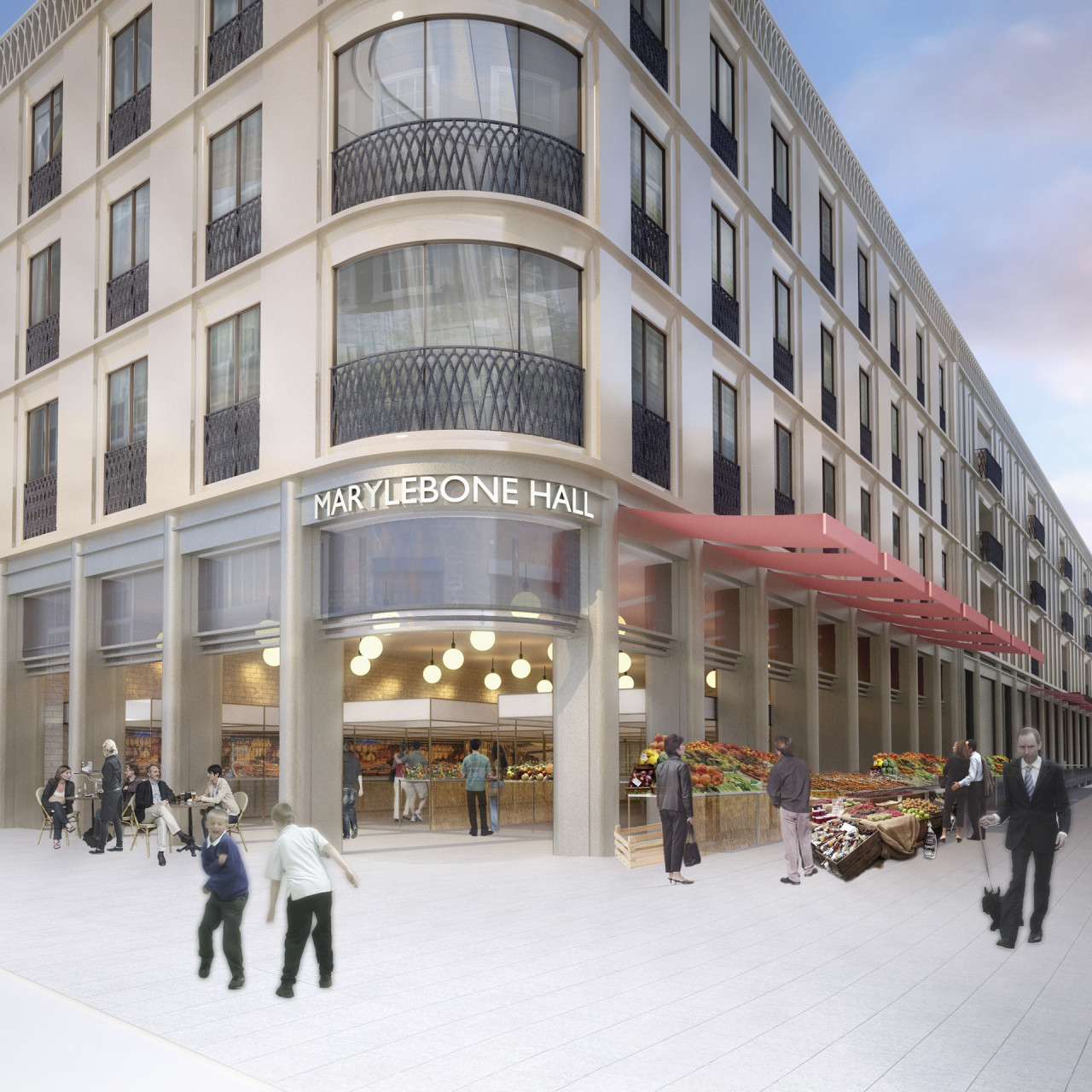 The courtyard has a second benefit, Simon Bowden explains: "In response to current health concerns including, COVID-19, the design of the courtyard offers residents clear benefits, with a plentiful fresh air flow entering through the roof of the five storey high volume …and greater room to move around.''
The high-specification homes vary from one, two and three-bedroom apartments, with an addition of 12 spectacular two and three-bedroom penthouses.
Pull out quote - Chris Murray, Managing Director of Concord London, said: "Concord has been developing in Marylebone since 1996 and as someone who lives and works in Marylebone, I am honoured to have been given the rare opportunity to complete such a special project on the last whole city block in this extremely special and sought-after area of London."
Many of the apartments boast private terraces and spacious verandas. The homes benefit from state-of-the-art integrated appliances, high-end interior design and access to 24-hour concierge and a health club. As well, to reduce exposure to viruses and bacteria, Concord has used technology to make a touch free journey from the curb to the front door for residents including the use of their mobile devise to call their elevators.
Concord London is including a new community space, Marylebone Hall, where the Marylebone Farmers' Market will be able to be held. The hall will be available for use by the wider community during the remainder of the week.
The development is close to several tube stations and residents can also enjoy greenery at Regent's Park and Hyde Park, both less than ten minutes' walk away.
Marylebone Square luxury apartments in London are for sale now. To find out more, please visit marylebonesquare.com or call 020 3598 8888.