If you've spent years curating the perfect vinyl collection, you're going to want the right cabinet to display it in. Think Harvey Specter's office in Suits.
Fortunately, USM Haller offers the perfect solution with its Swiss-made modular furniture system, which has the flexibility to grow – just like your record collection.
Launched in 1965, the USM Haller furniture system has become a watchword for timeless design all over the world.
It's also the ultimate furniture for storing vinyl as its dimensions fit perfectly with a 12-inch LP. (And if you're more of a CD person, you can double height them.)
For many people the pieces of media that they collect and the devices on which they are played are among their most treasured possessions.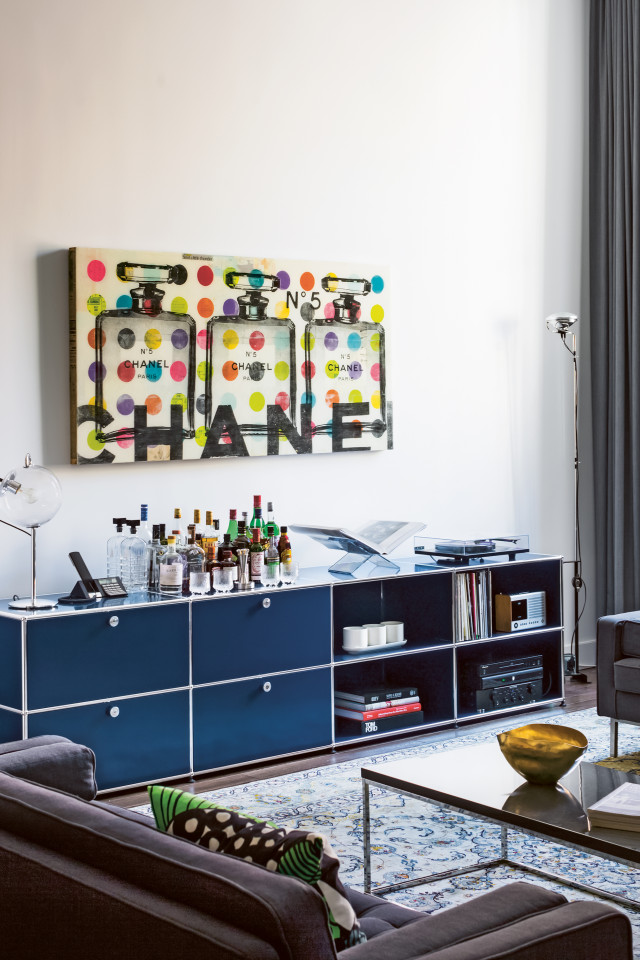 No one knows this more than a collector of vinyl; they cherish the memories that their collections of LPs conjure and often become deeply attached to the idiosyncrasies of their equipment – the particular crackle of a turntable; the familiar sound of a well-loved speaker system.
USM Haller offers a solution that will do the collection justice; its sleek and striking aesthetic is the perfect fit for the modern vinyl collector – and it has the added flexibility to grow as further additions are acquired.
USM Haller furniture celebrates its 55th birthday in 2020 – a testament to its timeless design and quality.
USM Haller furniture celebrates its 55th birthday in 2020 – a testament to its timeless design and quality
A lot of this comes down to the Swiss precision in which the components are made, giving the furniture the strength, versatility and clean lines that have made it such a design classic.
It's not easier to buy USM than ever before, as this year a new online shop was opened for the UK market. It consists of 24 built pieces of furniture, including pieces that are perfect for the vinyl collector.
All products are available in the signature 14 colours which range from monochromes to pops of colours including golden yellow and a gentian blue.
Once purchased the furniture can be reconfigured if desired with additional panels and tubes purchased through the USM London showroom.
Choose your USM set up now.