So you've taken the plunge and joined one of London's boxing gyms. 
Good for you. 
Boxing is a wonderful and communal way to lose weight, make friends, and maybe even try a white-collar fight. 
But whether you're Anthony Joshua or Adam from accounts, you'll need the right equipment in your kitbag. 
We've selected the best boxing gloves, boots, tech and more that every boxer should have in their kitbag. 
Eddie Hearn will be on the phone in no time... 
GLOVES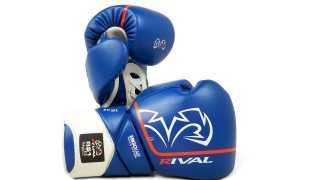 You get one pair of hands, for life, so it is best to invest in gloves that will protect them. At the same time, you also need feedback from the glove, both when training and when sparring. Very few gloves get the balance between feedback and protection right, and even fewer at a reasonable price point.
For my boxers, I insist they use the Rival RS1 gloves. They are brilliant for hitting the bag, and equally effective for sparring. One of the added benefits is the build quality, giving them a longer window of use than many of the cheaper gloves. You want to enjoy your boxing experience without suffering hand issues. These gloves guarantee that.
If your budget is slightly less I suggest a pair of Ammo gloves as a great glove, especially for the bigger punchers. I have used them for two years and the build quality means they feel like new. These gloves let you punch as hard as you want with no damage to your hands. If all you do is bag and pad work then these are perfect for you. These gloves are by request only, but are customisable for that personal touch.
HANDWRAPS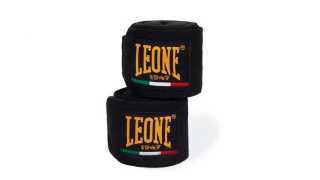 Hand protection starts with your handwraps. Too many people walk into a gym without wraps and walk out with injured wrists and knuckles.
Wrapping your hands properly is essential, making your choice of wraps crucial. For most boxing workouts there is no time to get the professional style wraps, which means you need wraps that offer support straight out the box.
I always recommend the Leone AB705 handwraps. The 4.5m versions are all you need to keep your wrist rock-solid and to keep the knuckles protected from the repeated impact. Not only are they the best looking wraps, they don't flex under pressure, keeping your fists solid even if you don't hit the target perfectly.
BOOTS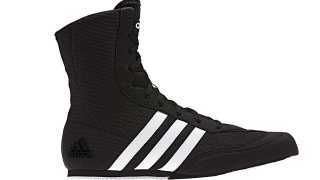 Do you need boots? The honest answer is that you need boots for sparring.
Trainers will invariably snag on the canvas, which can lead to ankle and knee injuries. For general bag work and skipping, trainers are fine. In fact, they offer more protection to your joints through better cushioning.
If you are going to spar, then you need boots. There are endless debates on the best boots, but I keep it simple. The Adidas Box Hog 2 boots are the perfect balance between cost and performance. These are all the boot you will need and for the bigger boxers, these offer a better level of impact absorption.
TECH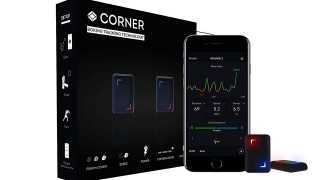 How do you know if you have done enough in your workout? Simple, you invest in a punch tracker.
In boxing training volume is important. You have to do enough of the right things in order to develop and progress. Elite amateur and professional boxers have trainers, like me, to make sure they do everything they need to. For many, a punch tracker can fulfil part of that role by providing data on punch number, speed and in some cases, power.
I have boxers that use the Corner punch tracker and I love the data it provides. For a trainer, it adds data to what you can detect visually and also some insights that you cannot, such as small deviations in effort. Boxers like to look busy sometimes, while taking a rest and dropping the intensity.
I am convinced by its value and for the casual trainer, it can squeeze out new levels of performance. But this should be used in conjunction with good coaching for a richer experience.
CLOTHING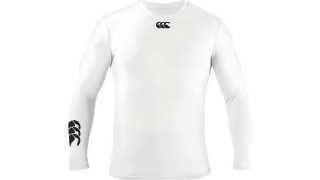 Everyone should invest in a few quality baselayer.
They are essential for drawing sweat away from the body as well as preventing too much exchange of sweat in sparring. They are great on both performance and hygiene grounds.
The Canterbury IONX baselayers are a godsend. The compression keeps you tight and can add 2-5% to your punch impact and will make you feel a lot cooler than simply wearing a T-shirt.
RECOVERY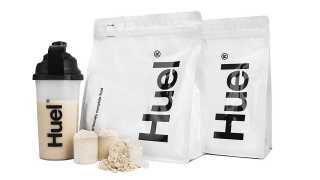 After 40-60 minutes of stressing your body out, you need to give your body the raw materials to recover.
Talk to any athlete and they have their secret shake, with a blend of fruits vegetables and grains that would be impossible to remember.
The simplest solution is often the best and with that considered, Huel offers the ideal blend for those in a rush. It is a completely plant-based shake that offers all of the key macronutrients and many of the micronutrients too.