The Etihad Stadium is currently witnessing some of the finest football ever played by a British team, as Pep Guardiola's men storm to the Premier League title. Thanks to The Mancunian, it now has the hospitality to match.
If possible, try and secure a table in the Mancunian: the hospitality suite celebrates Manchester's musical heritage with a range of acoustic guitarists, pianists and tribute bands performing live music to accompany your meal.
Tunes from the likes of Oasis, New Order, The Smiths and more (Manchester really has produced some cracking bands) offer not just entertainment but a brilliant evocation of the city. (Or rather, City.)
Keep your eyes open to spot the numerous details that have gone in suite's creation – such as the City anthem, Blue Moon, sonically presented in the curtain of beads that runs around the main bar.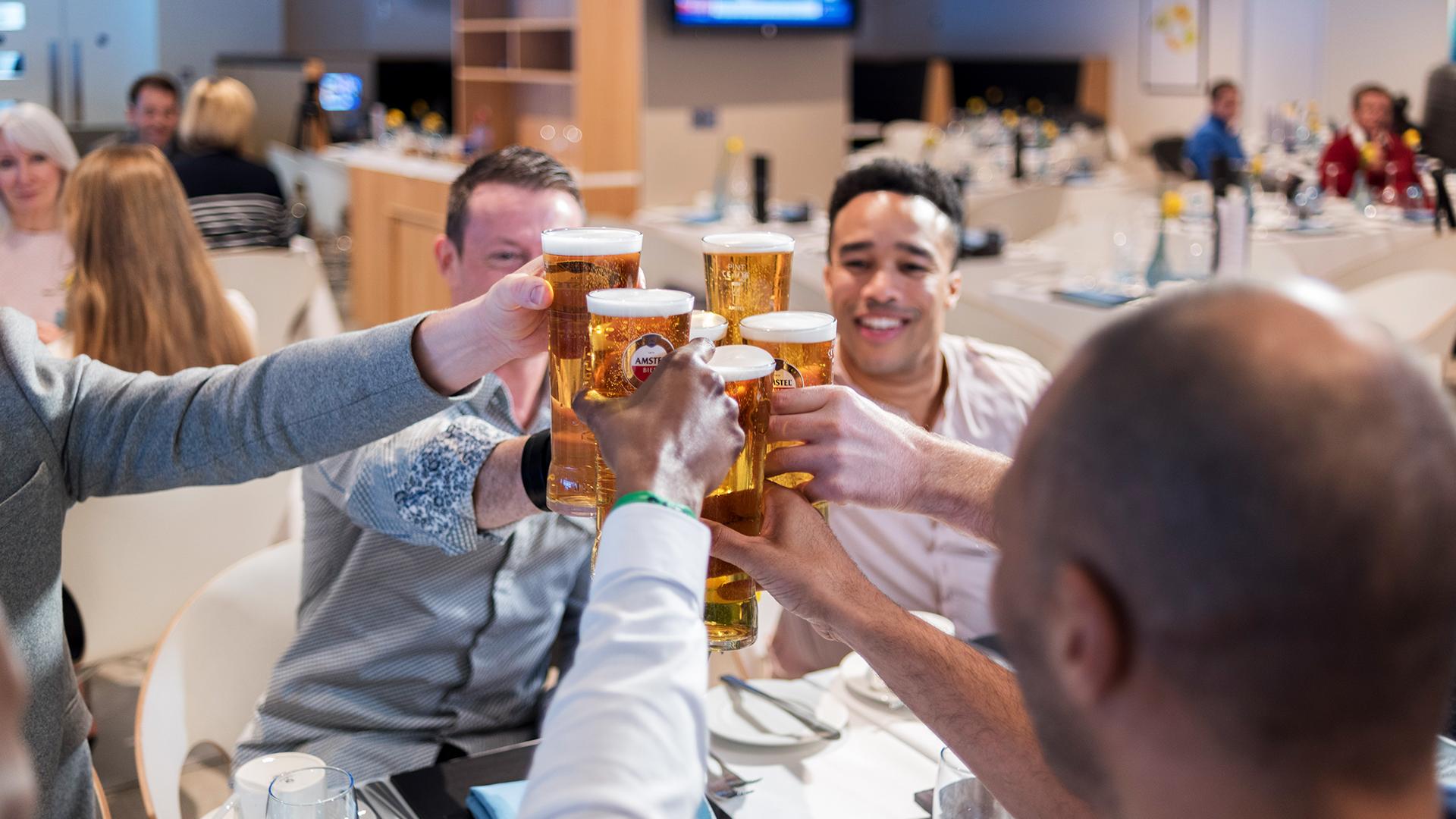 Happily, the menu doesn't let the side down. It changes match on match, but you can expect a fine dining twist on classic British staples.
When we visited for the 4-1 victory over Tottenham, dishes included Roasted Chicken Breast, Sea Bass Fillet, and Roasted Mushroom Wellington.
The chicken was delicious, but it was hard not to throw covetous glances at a neighbour's MCFC burger: a mountain of fried chicken, BBQ beef cheek and Emmental cheese in a brioche bun.
Once the match has finished, sally forth into the Manchester night – the Manchester Arena plays host to some of the biggest artists in the world, bringing your football / music journey full circle.
Not a City supporter, and want to sit with your own tribe? Away fans heading to the Etihad can now reserve a space in the Club's Legends Lounge, where they can enjoy award-winning matchday hospitality while mixing with fellow fans.
You'll have a great experience; just don't expect a positive result...