I'm standing on the 18th tee at Pebble Beach, a 574-yard par five that sweeps around Carmel's Stillwater Cove – it's one of the most iconic holes in golf, and it stands between me and victory. The crowd behind me are quiet, murmuring the likelihood of me finding the fairway or the water on the left-hand side.
I pull the trigger: driver makes contact with ball, and it shoots off in the direction of the fairway with a raking draw. The crowd erupts, and high-fives are administered, before I slink off to the leather banquette behind me for a drag of beer and await my next turn.
You see, my mates and I aren't actually playing in balmy California – we're not on any course at all, for that matter – we're at Pitch London in the heart of the City, the most sophisticated virtual golf club in the UK.
Founded by ex-golf professionals Elliot Godfrey and Chris Ingham, the sleek space looks more like a Shoreditch cocktail bar than any clubhouse I've ever seen – and that's exactly the point. Pitch is the perfect intersection between London golfing paradise and casual Friday night entertainment; similar in certain ways to how Flight Club has perfected its 'social darts' concept.
The difference here, however, is Pitch operates as a members-only club where only the lucky few have access to state-of-the-art golf technology, as well as the club's other facilities, to play, practise and learn.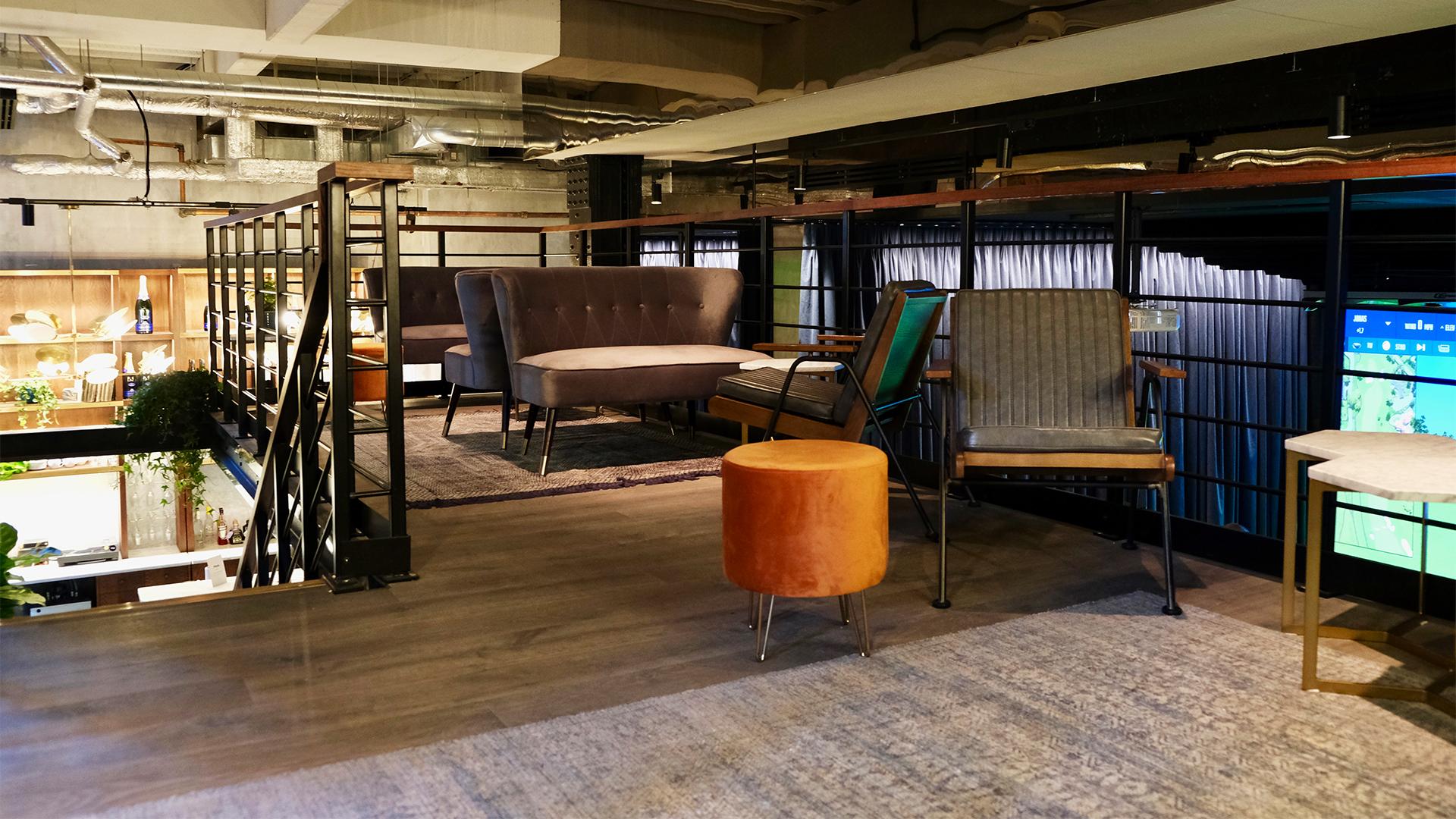 In the upstairs bays, Pitch features the Foresight Sports GC Hawk overhead launch monitor. This next-gen tech takes away the need to put the golf ball in a specific place on the mat as the ultra-high speed cameras look down at the players from the ceiling, rather than from a piece of equipment to either side of the mat. This allows players to place the ball anywhere they like – especially helpful for groups of both right and left-handers.
Those looking to improve their game also have the help of Swing Catalyst's multi-view camera feed (to show you exactly what you're doing wrong), Balance Plate analysis (for greater understanding of weight distribution), as well as Foresight Sports GC2HMT impact analysis (for insight into club face position, swing plane, club speed metrics, and more).
Forget the tech for now and focus on this: where else in the City can a low-handicap golfer and a total novice have the same amount of fun? Pitch has pitched itself perfectly. 
For more information about memberships and corporate hire, see pitchgolf.london