The standard template for the fashion industry has long been overdue for a rethink.
Catwalk shows for clothes that will never be worn by normal humans; launching Autumn/Winter collections in early Spring/Summer; the relentless seasonal churn.
Jakob Nilsson Dworsky and August Bard-Bringéus have realised the opportunity to buck the trend (and trends in general) to create something altogether more lasting.
ASKET offers a permanent collection of mindfully produced, quality garments with timeless appeal – sold online only
The brand is working towards 100% traceability across the collection's supply chain – meaning you get to see the true environmental impact of clothes you're buying.
We caught up with the dynamic duo to discuss how they started the business and where they're taking it next.
How did you guys meet?
We actually met at university, studying business at Stockholm School of Economics and neither of us had entertained the idea of working in fashion before. So it might sound like an unlikely foundation for an apparel brand but then again ASKET isn't your conventional fashion label either.
What are your professional backgrounds?
Both of us have a background working for startups within e-commerce. [August worked for a Swedish payment startup and Jakob for a European e-commerce giant.] It gave both of us an appreciation for the power the internet and e-commerce held in shaking up industry structures that had remained unchanged for years.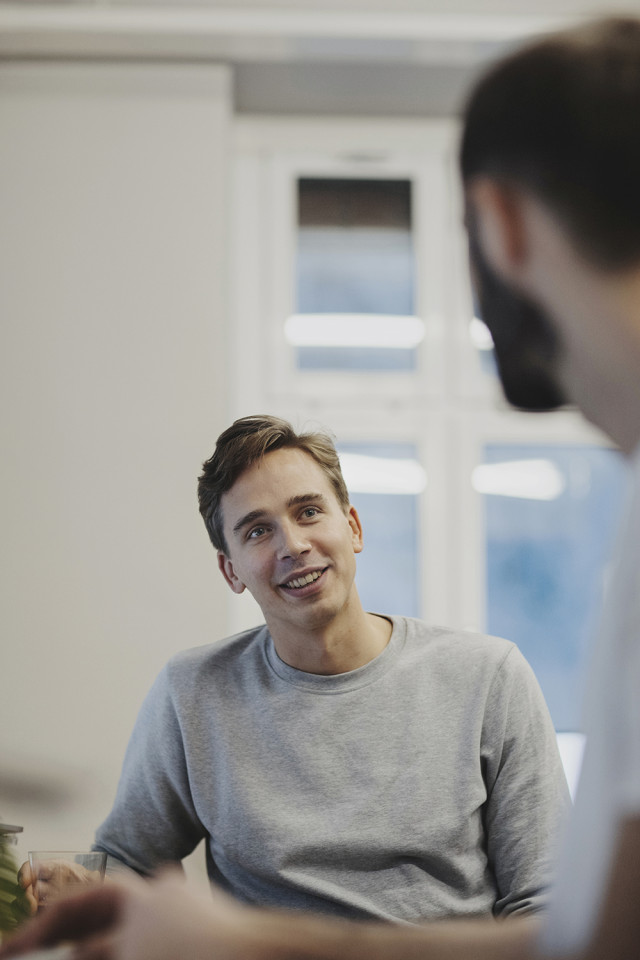 What was the lightbulb moment that led to the company being founded?
It all started out of frustration. Timeless basics are the essentials of every man's wardrobe, yet we found it so hard to find something as simple as a plain white t-shirt or a blue oxford shirt because brands changed their style and fit every season. Think the Steve McQueens and Alain Delons of the world – their casual sensibilities would look just as good on the cover of a magazine now as it did 50 years ago; they're the garments we were looking for.
Yet what we found was unnecessary details, tasteless colours, overpaying for "quality" or paying too little for garments of dubious origin.
You have stores with surplus supplies and fashion cycles that were just getting shorter and shorter in an effort to continue turning a profit.
There was a specific lightbulb moment per se, but rather the more we expanded our idea, studied it, picked it apart, questioned current practices – the more we realised that the fashion industry was living in a giant bubble built on overproduction and consumption.
The notion of a permanent collection might sound like a simple idea, but by moving away from seasonal collections, we've been able to challenge the industry's business model – and we're proving that the industry can be just the same in terms of value but at a fraction of the product output if we step out of the seasonal churn, produce mindfully and redistribute value across the whole value chain.
Where does the name come from?
Asket is the Swedish term for ascetic; it can be used as both an adjective or a noun and characterises someone who lives without material excess or indulgence, a person who focuses on the inner values. The brand's name is a metaphor for everything we do; from designing garments that focus on quality and removing anything that doesn't add value, to encouraging our customers to invest only in what they need, appreciating the inherent value in every garment and of course keeping it for longer.
When and how did you first start the company?
We launched in May 2015, with a crowdfunding campaign on Kickstarter in order to start producing our first T-shirt and the response was overwhelming. We asked for €10,000 and got almost five times that. Buoyed by our cash injection and more importantly the validation that people liked our idea, we set off creating our first garment. We absorbed ourselves in every part of the process; design, material selection, picking suppliers, visiting facilities. While we were excited to bring a fresh perspective to the table, at the same time, the industry opened our eyes.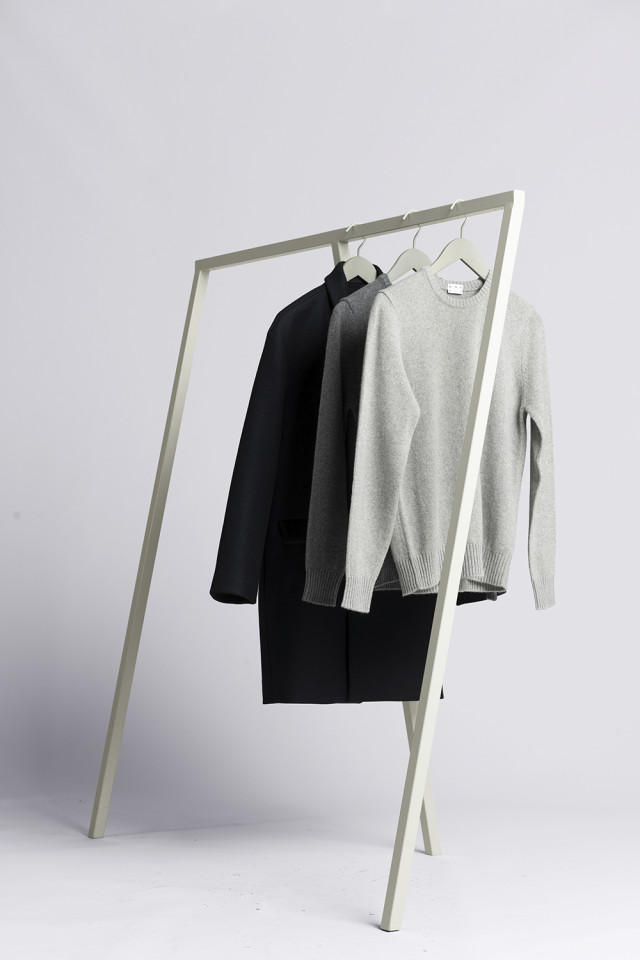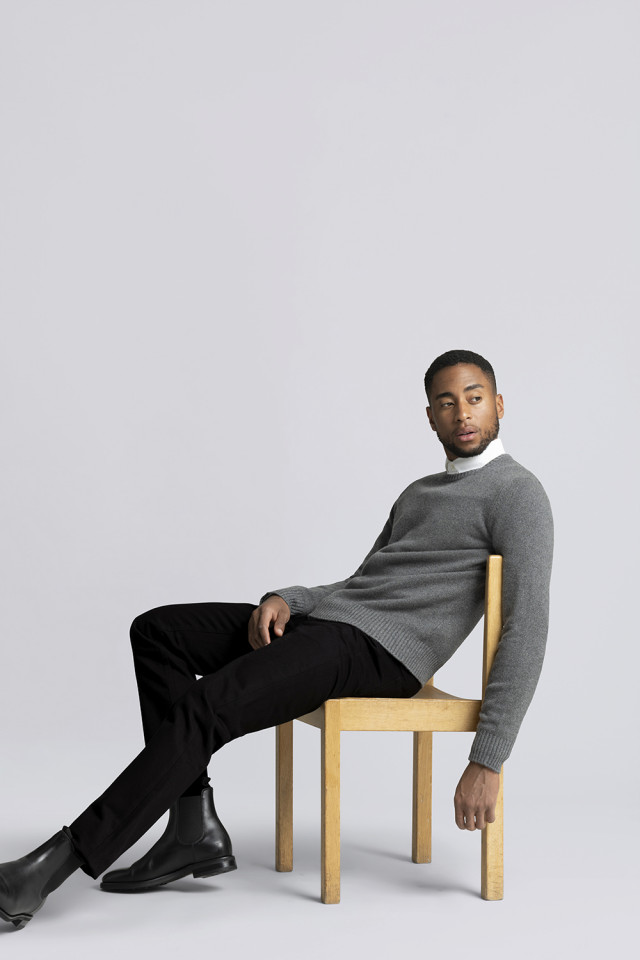 There are a lot of clothes companies starting to push the timeless fashion and ethically sourced angles now. What sets you apart?
The permanence of our collection is what sets us apart. It's a simple concept but has proven to unlock a radical new way of working; no overproduction or waste at the end of seasons, time to trace and become accountable for our supply chain, no need for discounting that only encourages snap shopping decisions and encouraging our customer to increase the lifetime of garment rather than replace them.
While we commend brands for moving away from trend-led product design and focusing on ethical sourcing, the single biggest challenge facing the fashion industry is the amount of overproduction and waste, which is fuelled by the current business model of constant renewal. Just to put it into perspective under a business-as-usual scenario, the growth in material volume of textiles would see a three-fold increase in the amount of non-renewable inputs, up to 300 million tonnes per year by 2050.
We want to emphasise that all these improvements won't make a dent in fashion's environmental impact if it's not tempered with slowing down growth. If the incumbents followed our model, the fashion industry could be half as big in terms of volume, but the same size in terms of revenue.
What have been your greatest successes to date?
In May 2018, we set out on an ambitious journey to break down every garment into its raw components, trace them back to their origin and put that information into the labels of each piece of clothing by the end of 2019. We're not there yet but our entire collection is at 81% overall traceability but in September 2019 we managed to uncover our entire merino wool supply chain.
The modern garment supply chain is immensely complex but by unravelling the entire chain, we were able to prove to ourselves but more importantly the industry that it is possible.
For us, traceability is a tool for driving positive change in the industry. By tracing the journey of our clothes, we hope to uncover some truths, better understand the process, recognise the impact it has on people, planet as well as animal welfare - and ultimately become accountable for it. Not only us at Asket but we hope to set a precedent for the entire industry.
If you could give your younger selves one piece of advice on first starting out, what would it be?
Never rush anything, ever again. In 2015, following our T-shirt launch, we couldn't wait to add our next wardrobe staple to the permanent collection; The Sweater.
We spent months developing a beautiful custom knit and prototyping different designs. Young and eager we were so keen to get it out that we didn't give the final control phase enough time – something we'd never do today.
As a consequence, the production run had some serious defects, we had to cancel it and recall the product already out there.
Now we do a mini-production run and extended wear phases for all new products. After all, 'good things take time' and as every garment will stick around in our permanent collection year in year out we can afford to take our time getting it right.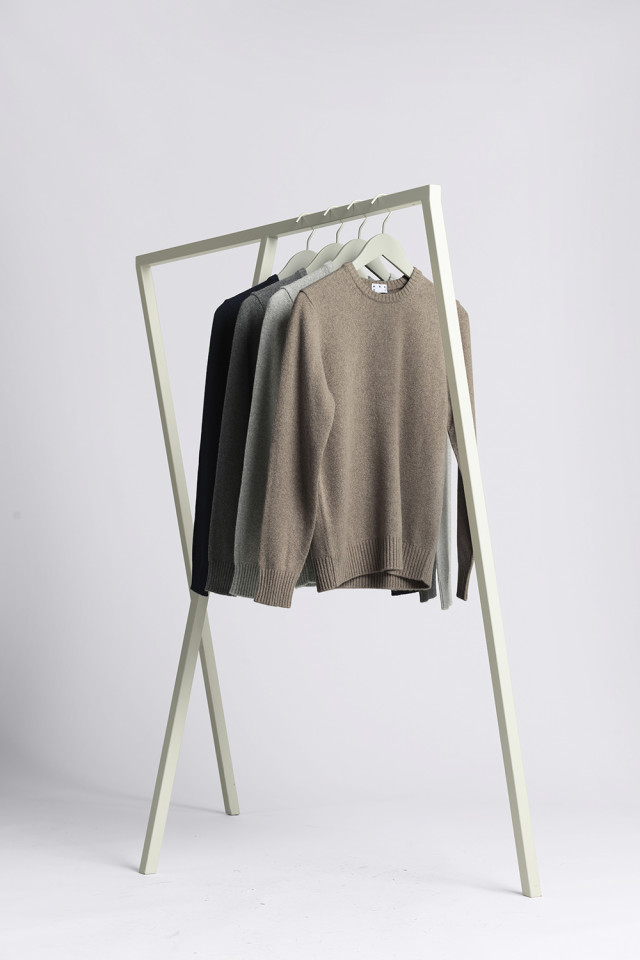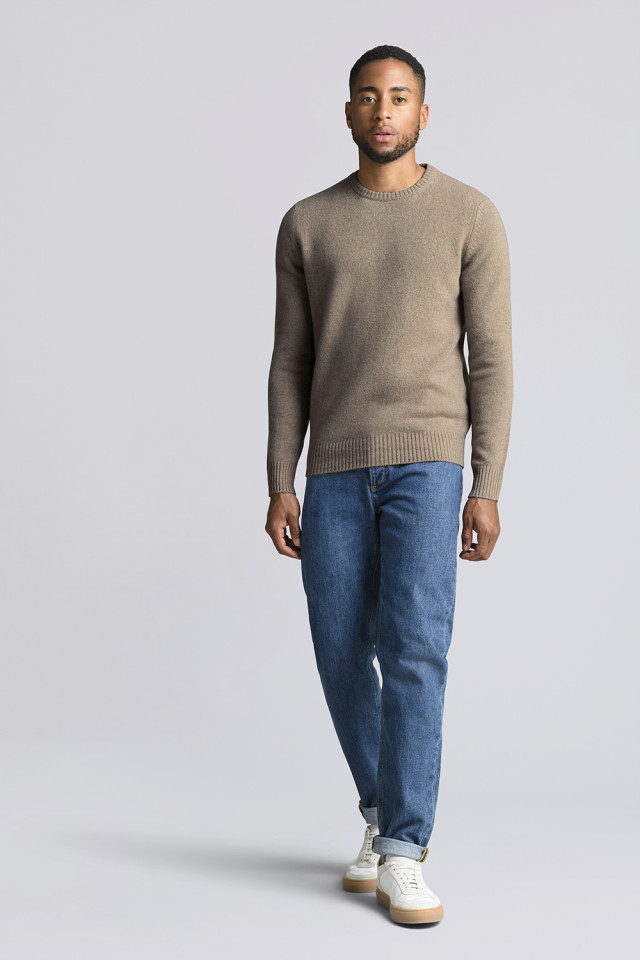 We hadn't heard of recycled cashmere. Talk us through how this works?
Cashmere has long been hailed as the most luxurious of wools. The knit, made from the under-fur of cashmere goats, is equal parts downy, durable, and breathable.
But at some point in the last decade, a weird thing happened: cashmere, the rarest wool, became far too accessible - not so nice for the underbelly of those goats.
In an oxymoron of epic proportions, fast-fashion spurred a demand for 'cheap-luxury', with it putting massive pressure on Mongolian and Chinese herding grounds and boosting methane emissions.
So when we decided to restock our most coveted Cashmere Sweater we couldn't justify using virgin fibres. No easy feat, creating a knit from recycled wool relies on a process known as Mechanical dying. Unlike the name might suggest, the process requires no water or dye stuff, rather it relies on a dedicated team, sourcing and sorting through a hodgepodge of old wool garments, grading them, dividing them into like colours and blending them to create a yarn with the same quality and colour consistency as if new.
Our product team searched high and low and managed to source recycled cashmere of top-notch pedigree from an Italian supplier.
The restock of our Cashmere (early-October) sees us introduce a garment made not only from the highest quality yarn on earth but also made exclusively of post-consumer wool (97% recycled cashmere and 3% recycled lambs wool). But you won't see us calling it a "recycled" sweater - with suppliers like this it should simply become an industry standard.
What's next?
The beauty of being a start-up is that we're not beholden to fashion's outdated business model. Rather than trying to change bad practice, we can instead focus on driving entirely new ways of working.
We'll continue to strive for 100% traceability in our supply chain, we're set to launch the results of our life cycle assessment with which we'll share the full environmental impact of our garments and we're also exploring a takeback system where unwanted pieces can be returned and repurposed, and we're continually looking at new material solutions – but I don't want to give too much away.
Above all, we want to show people that there is economy in slowing down, that you can run a successful business that doesn't rely on exploiting natural and human resources.
See more at asket.com