Ah, finding the perfect pair of jeans. It's not easy, is it? Despite being one of the most universally loved items of clothing –and the most popular – it seems that sourcing the ideal pair is a ubiquitous sartorial struggle.
With so much choice in the market, the sheer task can be overwhelming. In the current era of mass-production, it not only makes sense to shop around and invest, but it is the more sustainable option, both financially and environmentally.
Enter: Japanese denim.
A brief history of Japanese denim
For decades, America has been the original home of denim production thanks to brands such as Levi's and Tommy Hilfiger, but in recent years, Japan has steadily gained a reputation as the world's leading denim destination. When compared with its American counterpart, the history of Japanese denim is a relatively recent tale, but it is Japan's signature craftsmanship that makes its denim so highly sought-after and unique.
Following James Dean's 1955 appearance in Rebel Without a Cause, in which he sported the now-iconic 'white tee and jeans' combo, denim jeans were solidified as the trend du jour and worldwide demand for them began to soar.
In post-World War II Japan, where there was an insatiable appetite for American culture, denim became a salient metonym of Americana cool. To meet this increased demand, in the mid-1960s, Japanese designers began recreating denim jeans using imported American fabrics. However, in the early 1970s, Kurabo Mills produced Japan's first-ever pair of selvedge denim jeans made entirely from Japanese-made fabric.
Japanese denim companies fall mainly into two categories, "street" and "heritage"
The realisation that it could now produce its own fabric — as opposed to importing — revolutionised Japan's denim production market. What makes Japanese denim so special some forty years after it was first created is the artisanal techniques that remain at the centre of its production; namely the old looms on which the denim is woven and the use of natural dye as opposed to synthetic which is used by most other manufacturers.
Japanese denim companies fall mainly into two categories, "street" and "heritage". The street brands are focused on fashions and trends, while the heritage brands are concerned with looking to the past, taking the best characteristics and qualities of workwear, military and western clothing from previous decades, and either creating perfect copies or updating for today's lifestyle.
Read on for our pick of the best Japanese denim brands...
15 best Japanese denim brands 
Momotaro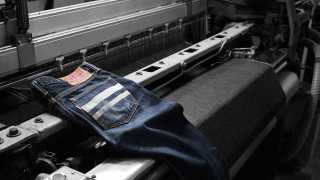 Momotaro was born in 2006 in Kojima – a small town in Okayama with a big role to play in Japanese denim production. Founded by the CEO of Japan Blue, Momotaro pride themselves on sustainability by hand-making products and using 100% rare Zimbabwe cotton. All Momotaro jeans are selvedge denim (self-finished to ensure the fabric doesn't unravel) and hand dyed with natural indigo. Their jeans range from tight fit to wide fit, so plenty of options whatever your style. Pair with the Momotaro Hunting Jacket in Olive for a chic daytime look. Compared to other sustainable Japanese brands, the pricing is fairly cheap, but if you really want to splash out, their 'Gold Label' made-to-measure jeans have a year-long waiting list and will set you back a mere 200,000 yen (roughly £1300). See more at Momotaro
Blue Blue Japan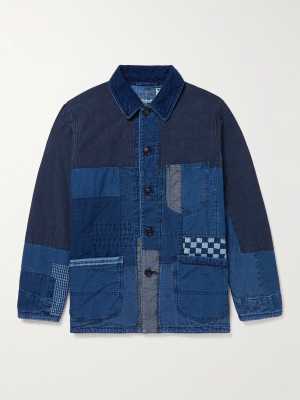 Blue Blue Japan launched in Tokyo in the early 1990s by Seilin Co. It's one the most recognisable names in Japanese fashion, paving the way for natural indigo dye. It now finds itself stocked on luxury clothing websites across the world including Mr Porter, End Clothing and MATCHESFASHION. Blue Blue takes inspiration from western fashion and creates their own interpretation. Their jeans are a relaxed fit, but the tapered trousers are super smart. For a smart casual look, why not pair the tapered trousers with a simple cotton t-shirt, or dress up your jeans with their indigo-dyed Linen Blazer.Go casual with a cotton blend hoodie. See more at Mr Porter 
Sugar Cane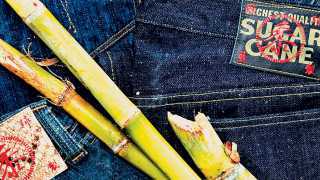 This brand quite literally uses sugar cane fibers used to construct their products. These guys are Japan's answer to Levi's. Establishing Sugar Cane in the early 70s, their production company, Toyo Enterprises began supplying clothing for U.S soldiers in the mid 1960s. Alongside selvedge denim jeans, their deep denim jackets, five-pocket design and plain 'workshirts' truly replicate vintage American vibes. We recommend their '1953 denim jacket' and a white t-shirt for a crisp, clean look. See more at Sugar Cane Jeans
The Flat Head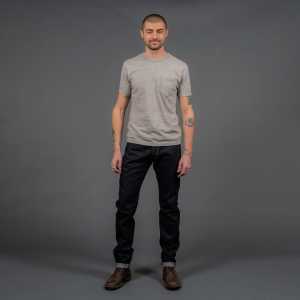 Another luxury Americana brand, but this time think more Paul Rudd than Matthew McConaughey. The Flat Head are best known for their mid-weight raw denim jeans; slightly more rigid than lightweight denim, but this results in a more structured fade overtime. They also provide more warmth during colder months. You'll find all of their jeans are dark blue, intended to give a vertical-fade overtime. Founder Koboyashi-Sin said "At the time of purchase the product is only 50% complete, but that this completeness level rises with repeated wearing as the product begins to meld itself to the unique shape of each individual." Sounds good to us. Why not pair with a The Flat Head flannel shirt for real California-cool style. See more at Rivet and Hide
Studio D'artisan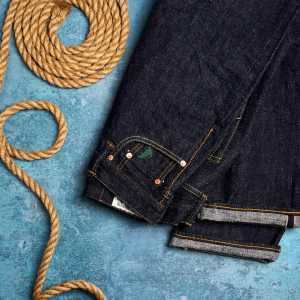 Studio D'artisan is a legend of the game. The earliest brand of the famous Osaka 5 (five pioneering denim brands from Osaka), Studio D'artisan was the one of the first to make selvedge denim jeans in Japan over 40 years ago. Their method of hank-dyeing is more difficult and time consuming, hence why these top quality jeans are made in limited supply and fly off the shelves. Though a veteran of the business, Studio D'artisan stay present. The staple, large canvas print on the back pocket makes these jeans stand out from the competition. See more at Jean Store 
Iron Heart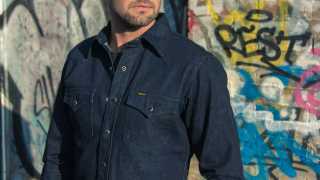 Founded in 2003 by Shinichi Haraki, Iron Heart creates classic and timeless clothing crafted to the highest standards and has gained a loyal, worldwide following. From the selection of the type of cotton to the weave of the denim, Iron Heart is actively involved in the full garment lifecycle. The mills and workshops used are mostly small and family-run and share the same deep Japanese pride in everything they do. This is not reproduction clothing; rather the study of classic denim and workwear styles and constructing them for today's lifestyle. Little attention is paid to fashion trends, though: one of the brand's basic design principles is that they want you to look as good in an Iron Heart garment in 20 years' time as the day you first tried it on. See more at ironheart.co.uk
Visvim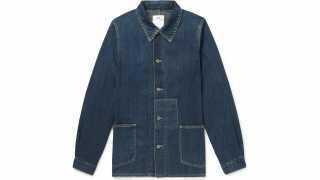 Hiroki Nakamura's Visvim has gained somewhat of a cult following over the past two decades, with Eric Clapton, Kanye West and John Mayer among its fans. Famed for blending Native American aesthetics with classic Japanese craftsmanship, Visvim offers the perfect juxtaposition of the classic and the contemporary. Though on the pricier end of the scale, they pay homage to the original Japanese method, having been crafted on selvedge looms. The classic dark indigo ones are a great option – easily dressed up or down. See more at mrporter.com
Chimala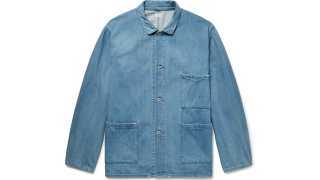 Another key Japanese denim brand that should be on your radar is Noriko Machida's Chimala, which is in many ways the industry's best-kept secret. Now somewhat infamous for its elusive (and exclusive) identity, Chimala is a brand favoured by true denim lovers. Stocked in only a handful of retailers worldwide, the brand produces handcrafted pieces from fabric that undergoes a scrutinous production and design process. Chimala makes some on-trend overshirts that have become a staple must-have in recent seasons. Its slightly oversized fit lends perfectly to layering and would also look great contrasted with indigo denim to achieve a tonal aesthetic. See more at mrporter.com
Real McCoys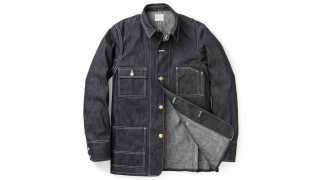 The Real McCoys is the brainchild of Hitoshi Tsujimoto. Originally an esteemed vintage collector and dealer, he decided to recreate some classic pieces from his vast collection. The brand is actually split into distinct sub-brands to give each one a clear identity. Joe McCoy includes American sportswear, denim and workwear. Double Diamond is a line that's dedicated to reproducing actual vintage workwear from the turn of the century. And Buco is the legendary motorcycle clothing brand (started by Joseph Buegeleisen) and is famous for the J-100 and J-24 jackets among others. The denim for all the collections is made in a 200-year-old workshop in Kojima. See more at realmccoyslondon.com
Neighborhood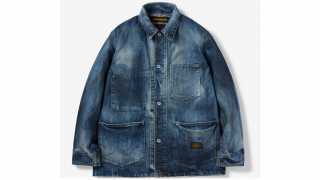 Another Japanese brand inspired by American heritage and culture is Shinsuke Takizawa's Neighborhood, which specialises in streetwear. Every man needs at least one denim jacket in his wardrobe and Neighborhood' Stockman is one that really stands out among the crowd. Crafted in the brand's signature utilitarian style, the contrast white stitching and distressed gold button fastenings come together to create a look that feels contemporary and fresh. See more at neighborhood.jp
Evisu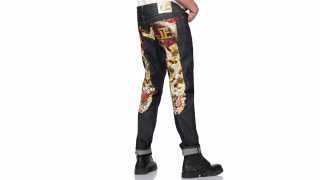 Famed for the graphic squiggle that punctuated wardrobes of nineties rappers and cool kids alike, Evisu is the brainchild of Hidehiko Yamane. After quitting his job as a local tailor in 1991, Yamane became obsessed with designing the perfect 'raw' jean - the brand now specialises in traditional, labour-intensive methods. See more at evisu.com
orSlow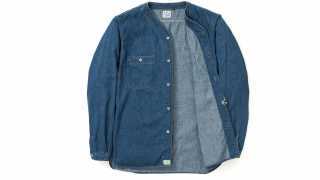 Arguably makers of the best workwear-inspired clothing on the market, orSlow design the kind of denim that lasts a lifetime. As an anti-fast fashion brand specialising in time-consuming handcraft methods, the brand offers reliable and timeless quality pieces inspired by the designer Ichiro Nakatsu's immense knowledge and experience in vintage military products. See more at mrporter.com
Prps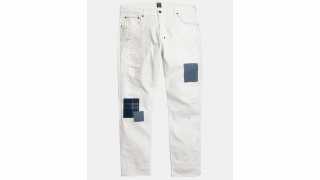 Though PRPS was founded by former Nike designer and American Donwan Harrell, the jeans are all manufactured in Japan using looms from the 1960s and inspired by styles worn by workers before the fabric became popular with the hoi polloi. The brand's motto of "Bruised, never broken" reflects the denim's hardy nature. See more at prpsjeans.com
The Strike Gold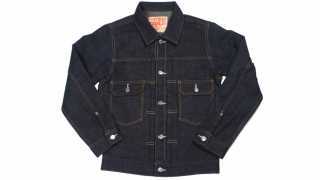 Quiet masters of detail, The Strike Gold was launched by the Hamamoto family in Okayama - the denim capital of Japan. With over twenty years of experience in the industry, The Strike Gold has been a staple in the renowned Japanese denim scene due to their passion for simplicity and tradition. See more at selfedge.com
Pure Blue Japan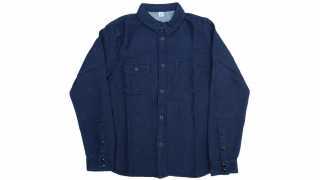 By utilizing a low tension machine, Pure Blue Japan master rough-feeling denim to create some of the slubbiest jeans money can buy. Combined with the fact they produce through Okayama's most prestigious mills, PBJ has secured their status as denim aficionados for those in the know. See more at purebluejapan.jp