Snoop Dogg is associated with many things: classic tunes, mad parties and more than the occasional joint. But bespoke footwear?
Yet British footwear brand Duke + Dexter will bring together this unlikely pairing, with a collaboration from the iconic rapper launching this summer. The limited edition footwear range will be exclusively available at Selfridges from 10 June.
The collaboration is inspired by the 'pool to party' lifestyle – one the Long Beach rapper is definitely familiar with. Having had bespoke shoes made by Duke + Dexter in the past, getting involved himself was the natural next step.
Following its March relaunch, Duke + Dexter pledged to create limited-edition collections with each pair of shoes unique to the individual, ensuring a more sustainable production approach. There will only be 1,000 pairs produced in this limited edition collection, each numbered individually marking their exclusivity. (We've got our eye on number 420.)
Lee Rodgers, head of product at Duke + Dexter, said the aim was "to try to bring something new and fresh to the collaboration and products."
To encapsulate Duke + Dexter and Snoop Dogg, Rodgers naturally took inspiration from the classic Doug E. Fresh track 'La Di Da Di'. "La di da di, we like to party, we don't cause no trouble, we don't bother nobody...''
(Presumably 'Drop it like it's hot' might have sent mixed messages from a commercial perspective.)
Duke + Dexter is a brand I have known about for a while now. They done some dope bespoke pairs for me in the past
And what does Snoop himself make of the collaboration? We sent over some questions to the man himself…
Why did you decide to collaborate with Duke + Dexter?
Duke + Dexter is a brand I have known about for a while now. They done some dope bespoke pairs for me in the past and every time they designed me something different and fun.
What was the inspiration behind the collection?
My original idea was to create loafers with the dice embroider on – a smooth casino feel. Duke + Dexter built the collection around the 'pool to party' concept – taking you from your casual pool slide vibes, all the way to your suave evening loafer feel.
Describe your collection in three words?
Snoop love, jokers and having fun.
How is Duke + Dexter aligned with your own style?
They classy, they real.
So there you have it. The collection is made up of 18 styles, including the Duke loafers, Reed mules and Dexter slides, all adorned with Snoop Dogg motifs. Prices range from £160-£240.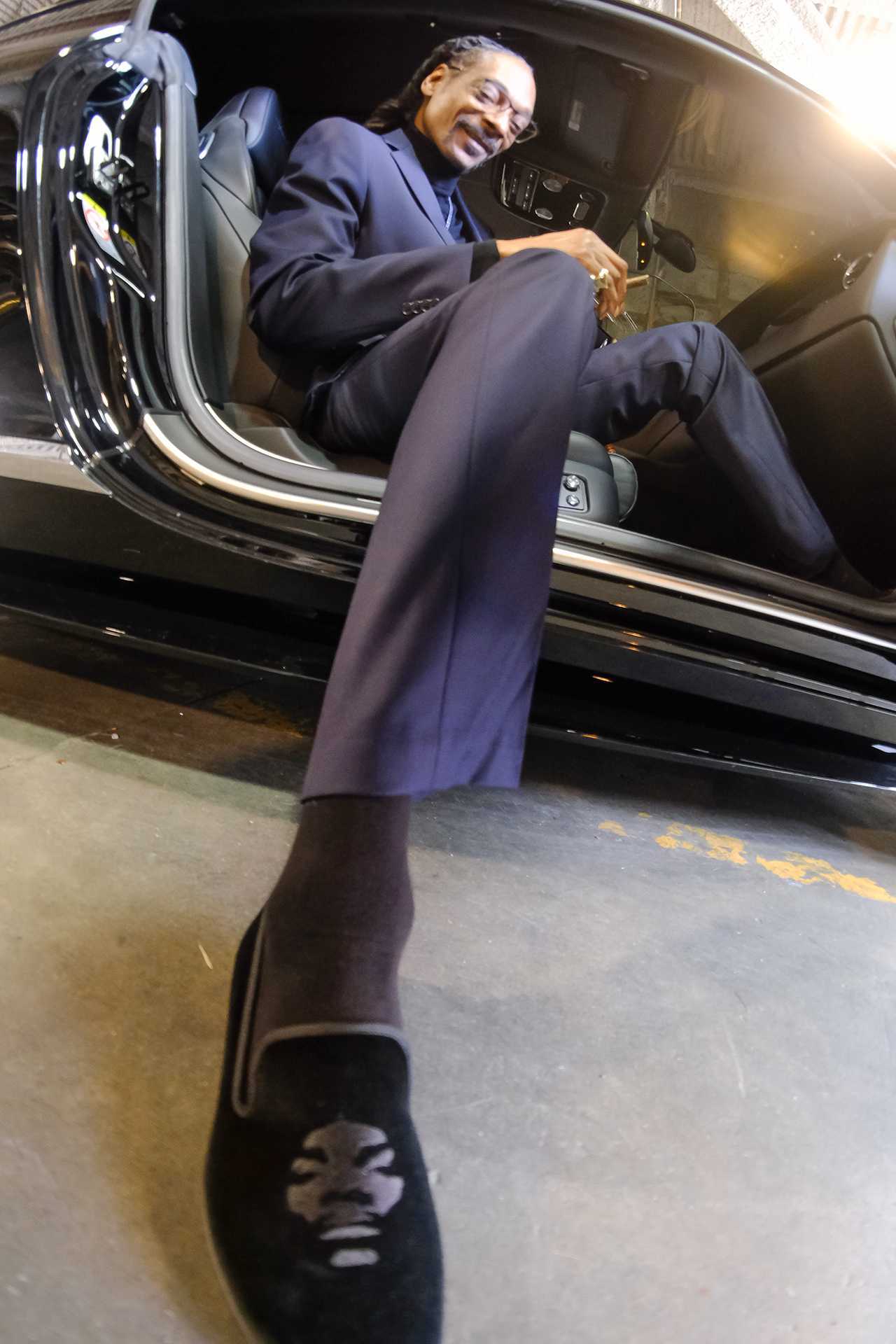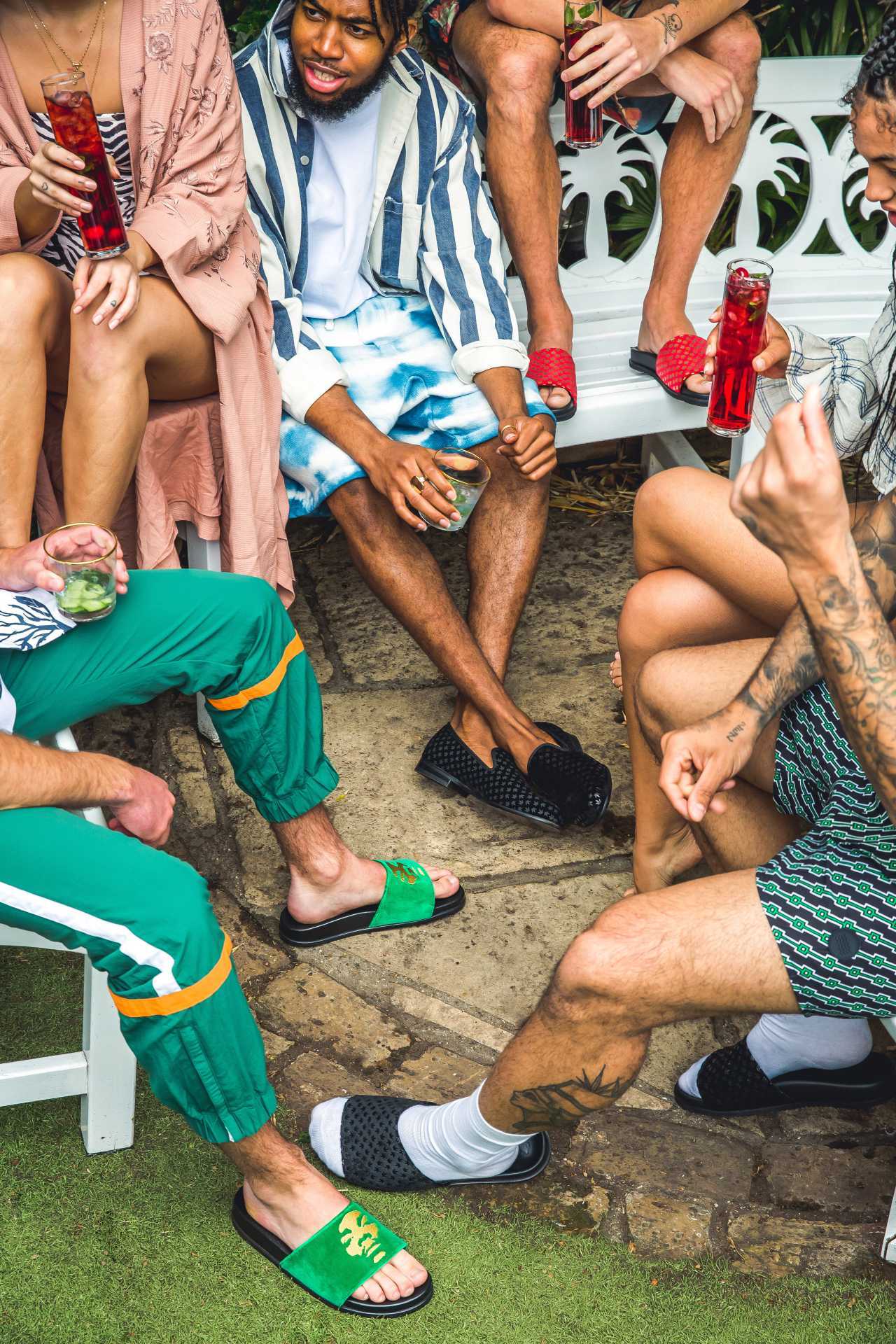 For more information on the collection see, dukeanddexter.com