The latest London Fashion Week was held as a physical-digital hybrid event intended to celebrate the capital's return to life. The official schedule saw 130 designers and brands showcase their work across an equal split of in-person and online events, with the vast majority available to stream online.
Across five packed days of catwalks, presentations and (naturally) parties, the world was introduced to new creations from both established names and exciting young talent.
Alongside the main theme of celebrating London's cultural re-opening after a 2020-induced slumber, attention was focused on the industry's ability and responsibility to address the issues facing the modern world, acting as trendsetters and tastemakers not just in what we wear, but how we live.
Sustainability was one of the key features – check out Helen Kirkum's bespoke sneakers, made entirely from your old sneakers – as brands paid particular attention to the ethical sourcing of materials and the footprint of their businesses.
A diverse range of creatives drew inspiration from heritage rooted in different cultures around the world, bringing us a fantastic variety of styles and colours.
Two trends in particular jumped out: 1970s prints and colourways are making a comeback, as are the roomier, oversized shapes we saw in suits of the 1990s. Here are a few choice selections to look out for when they hit the shelves.
Tiger of Sweden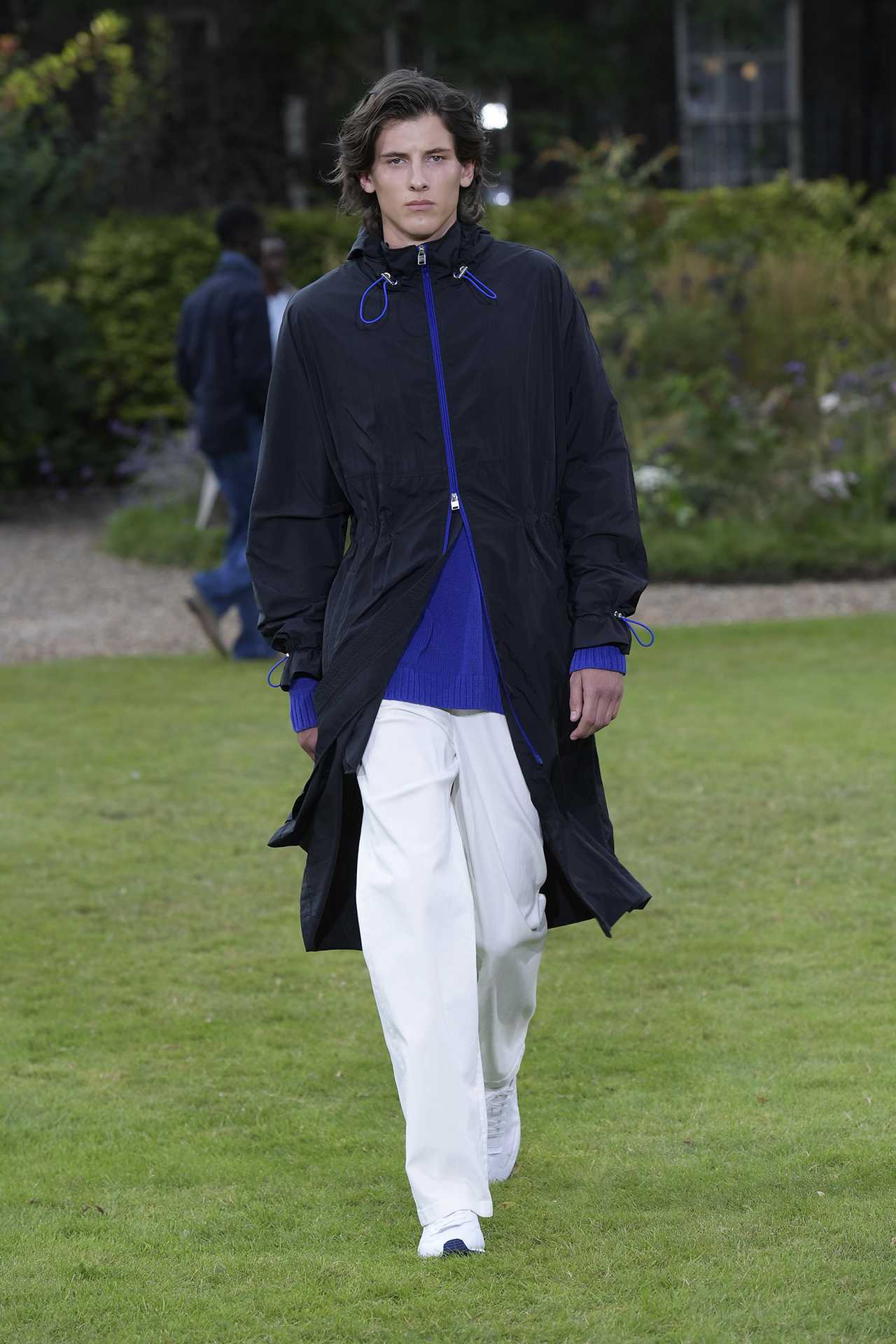 A show held in the magnificent Montague Square Garden introduced the world to the SS22 collection from Tiger of Sweden.
Fusing dance with traditional fashion show catwalk, the intent was to showcase the way the clothing moves with the body – plenty of volume to the shape of each garment allows the wearer to move comfortably.
The same principle, of extra room for extra comfort, has been applied across both the activewear and the suiting.
Strong blocks of primary colour are used in the more sporty garments, set against a contrast of pure white, to create a look that will brighten up any weekend, while the shape and drape of the tailoring adds a versatility to each garment.
A piece from this collection worn during the week will easily and quickly dress down for the drinks after the meeting.
For more information, see Tiger of Sweden
Kaushik Velendra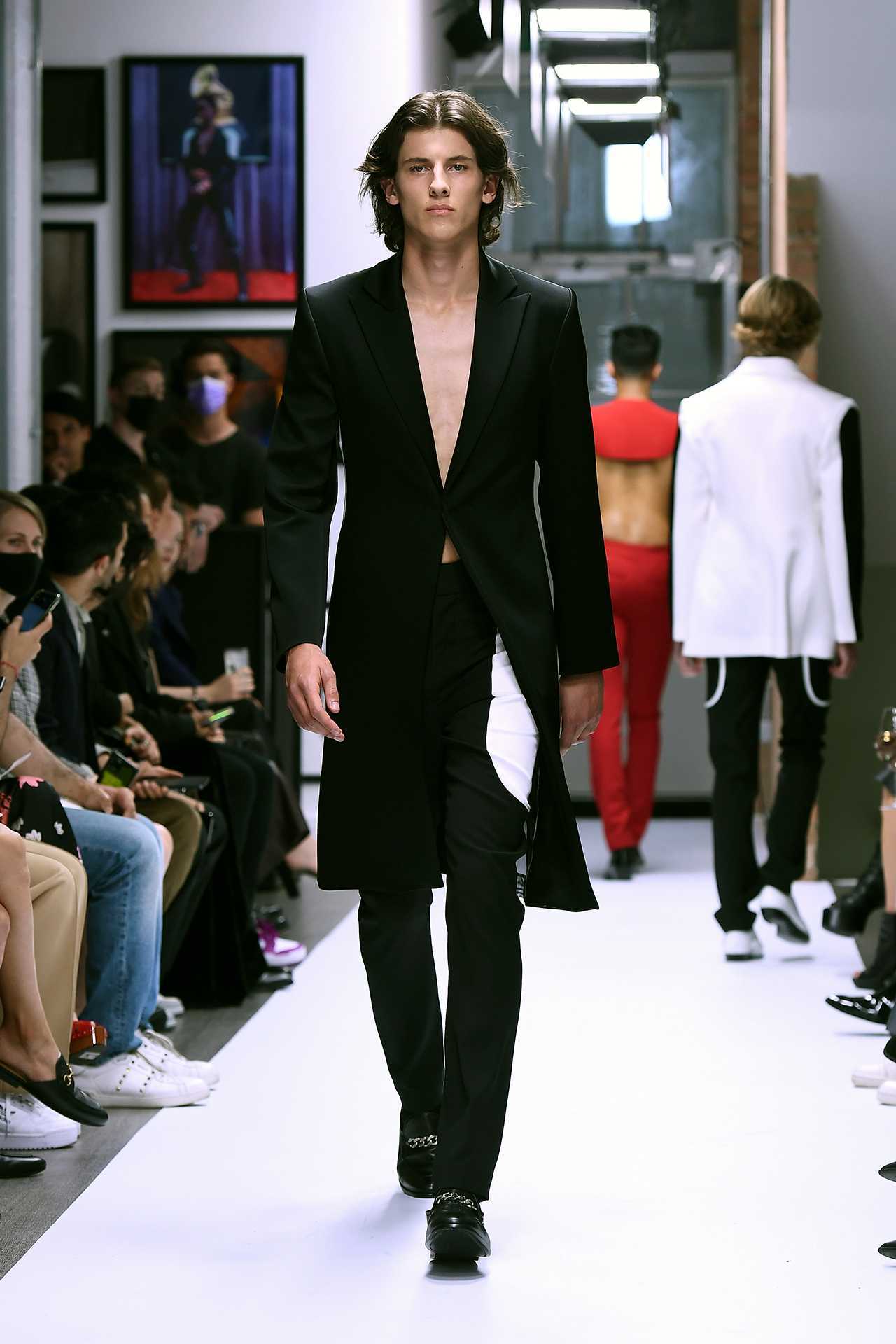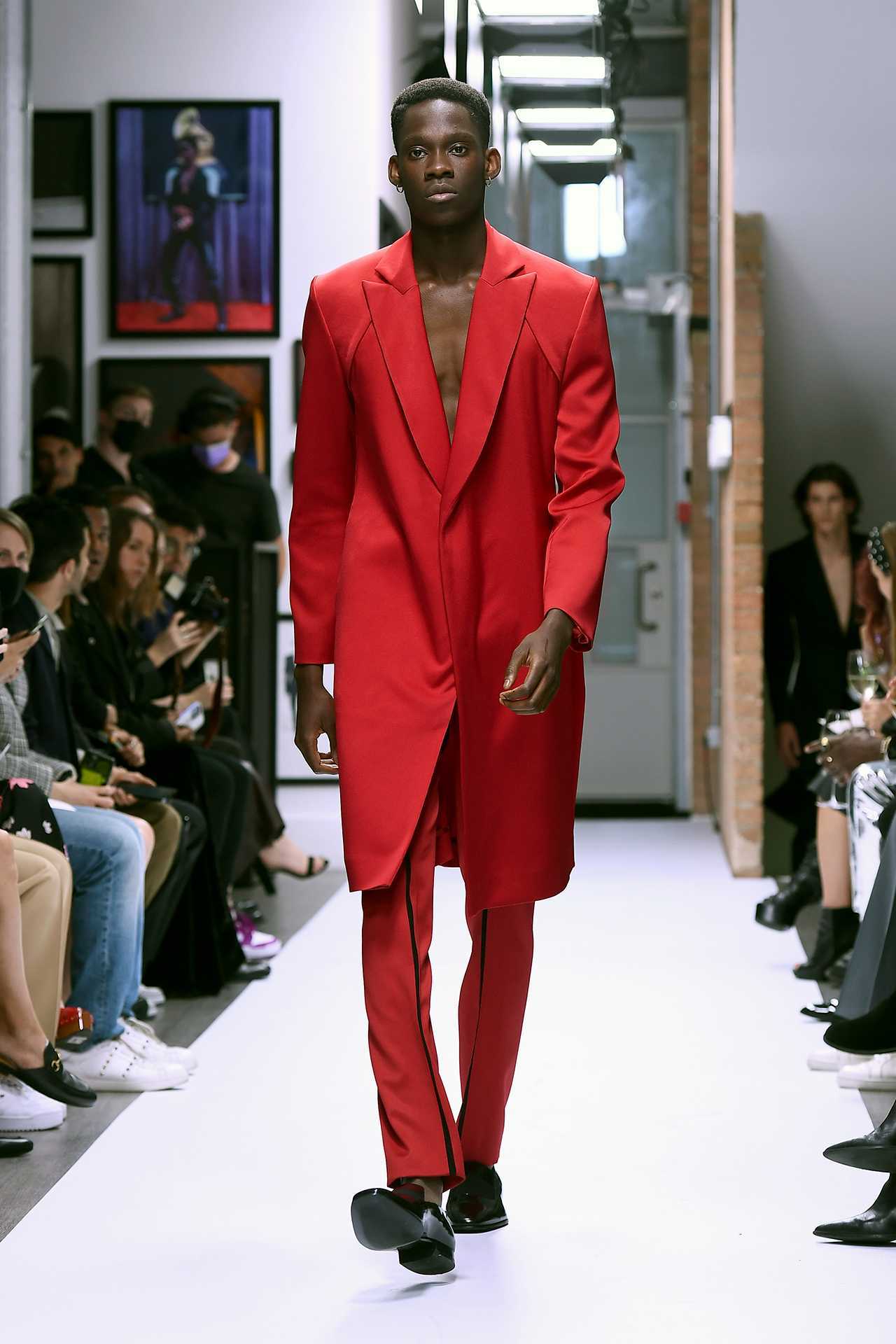 Founder of the brand which bears his name, Kaushik Velendra only finished his MA in Fashion Menswear in 2019, before being shortlisted for the LVMH Prize in 2020 and now working from his studio on Hoxton Square.
Every piece was conceived, cut and tailored in that very studio, completely by hand, to make 32 unique looks that combine fluidity with structure.
The popularly emerging return to volume of shape for men's clothing was as visible in this collection as the others seen through the week, but the materials used and shapes created gave an aura of modernity, rather than throwback.
This collection is a fresh new take on menswear, rather than an ode, or indeed return, to the past.
For more information, see maisonvelendra.com
Helen Anthony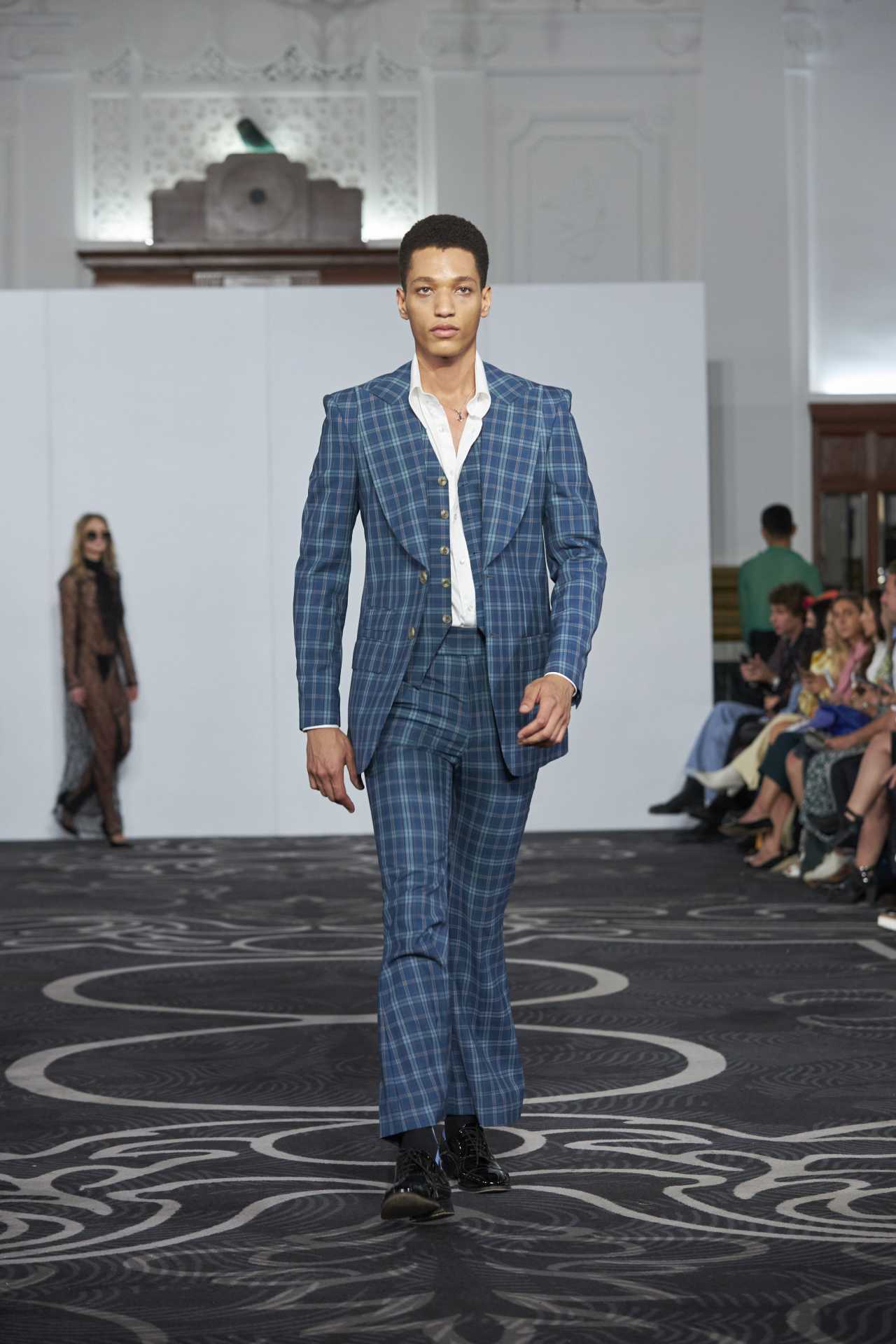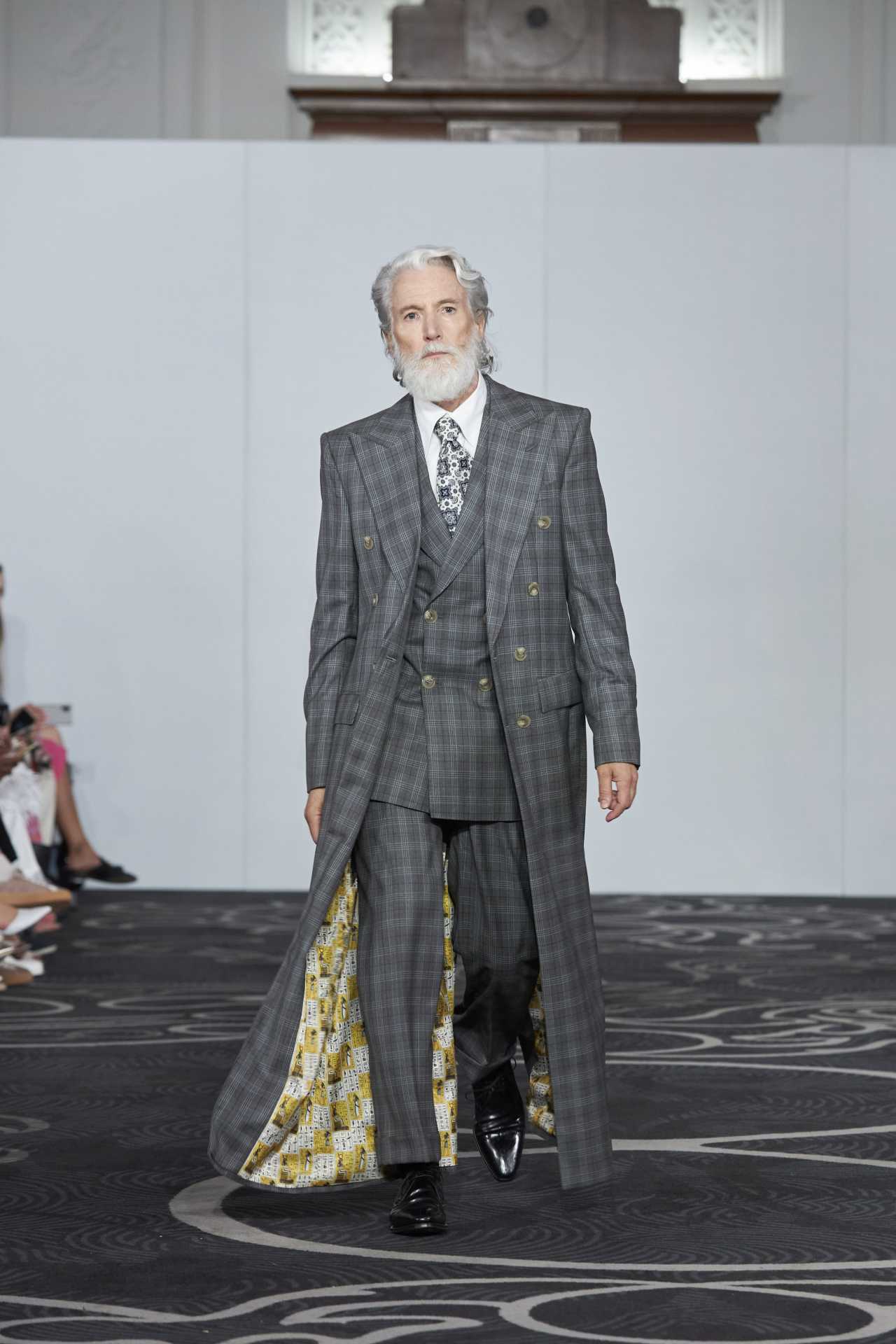 This was the collection that most firmly set the 1970s at the heart of its inspiration and styling, with unashamed references to the styles and patterns of the era throughout.
Long, flowing coats in flamboyant patterns, wide lapels and pointed collars exploding over the top of jackets were the hallmarks.
These are not clothes for the faint-of-heart, but for those who wish to let loose their inner rock star very few brands capture the aesthetic as well as this collection from Helen Anthony.
Fabrics are sourced through collaboration with the ancient makers of Huddersfield, and garments created in London on Savile Row. This truly is a brand not afraid to make its statement at full volume.
For more information, see helenanthony.co.uk
AETER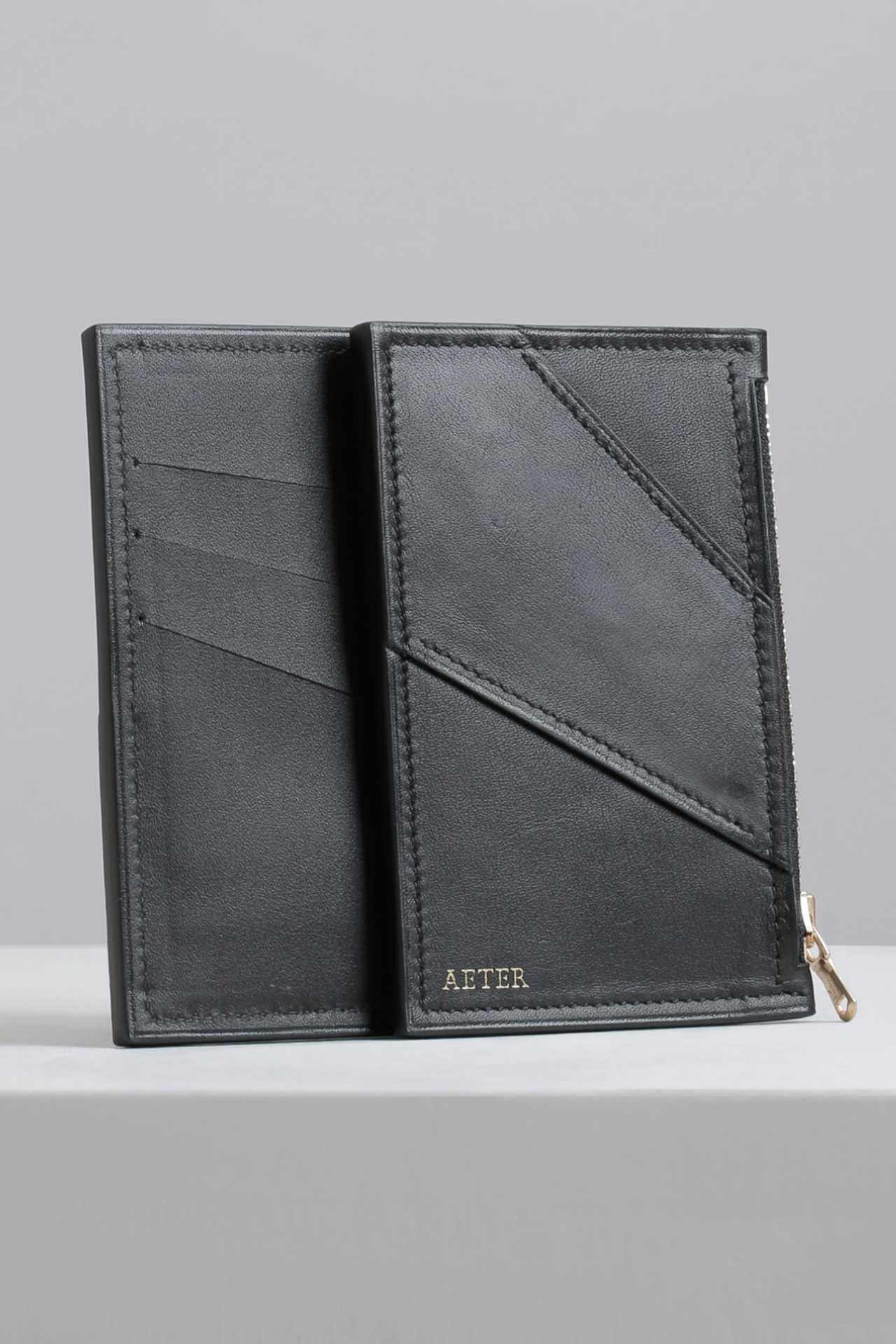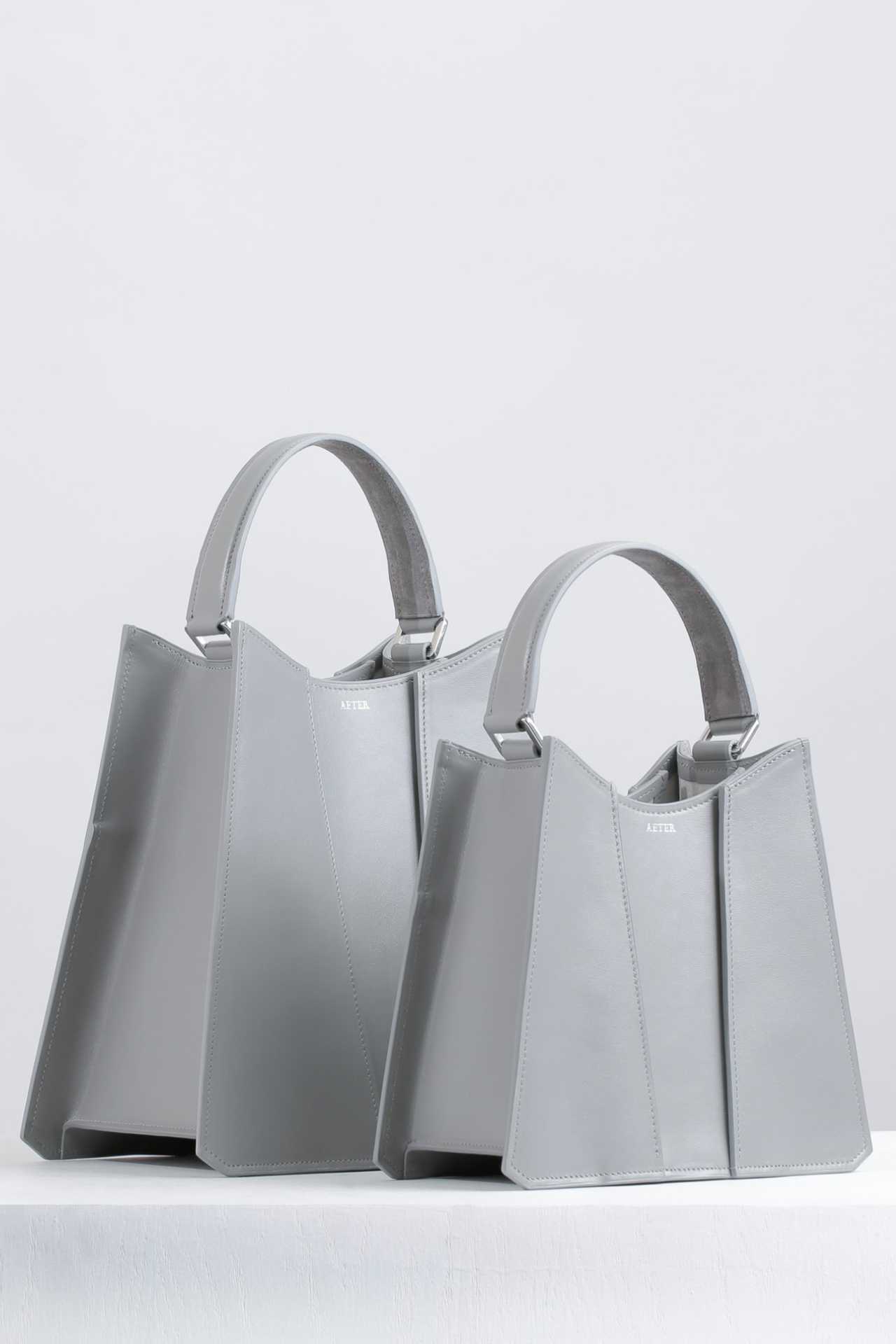 AETER was only established two years ago, creating handmade leather accessories, but has already made a name for themselves at the forefront of sustainable practice and sleek, modern design.
All material used to craft their bags and wallets is sourced as by-product from the meat industry, and any off-cuts after the pieces are finished are used to create unique items of jewellery.
The two-person design team are both Taiwanese, splitting time between London and Taipei, but use the architecture and atmosphere of their adopted "second home" to inspire their work.
The bold lines of their bags are immediately recognisable as inspired by the London skyline, but the construction of each is designed to move and re-form as items are placed inside, allowing for maximum use of the space available.
A dedicated menswear line – to sit alongside the smaller, more feminine examples and larger unisex totes already available – was planned for this year, but delayed by pandemic-related issues with manufacture.
The youngest brand on this list, but already one with something promising to look forward to.
For more information, see aeter.design
COS
This London-based brand used an iconic London venue – the Roundhouse – to showcase an AW21 collection which is available to purchase in store and online now.
COS has been working towards climate positivity for years, with material used in 2021 being 86% sustainably sourced – well on the way to meeting their target of 100%.
This is another collection that conjures up images of the 1990s, with oversized-fit tailoring that drapes beautifully over the wearer.
For the more casual pieces, 1970s colourways and jacquard patterns return to the knitwear, bringing vibrancy and light to darker toned trousers.
is one of a few collections, like that of SS Daley (the name behind some of Harry Styles' oversized shirts), to have decided it's time for the return of the tank top – it's up to you to decide whether or not this is a step too far…
For more information, see cosstores.com