QUICK SHOW OF hands: does anyone miss spending their weekends wandering aimlessly around Westfield or being crushed by the crowds on Oxford Street? No? Us neither.
Of all the arguments for online shopping by far the most persuasive is that it gives us back our time. But such convenience comes at a price.
One challenge that luxury brands in particular have been wrangling with since the dawn of e-commerce is how to articulate the quality of a well-made piece of clothing to a customer who can neither touch it nor try it on.
This is something we've all experienced while browsing online, where it can be difficult to tell why one garment might cost significantly more than another.
In a shop or a boutique (remember them?) we'd be able to take them both off the rail, compare the weight of the fabrics, and have a proper look at the stitching or the lining. On the internet, reduced to a picture on a white background, a lot of that perceived quality is lost. And while this creates barriers for luxury brands selling online, it can benefit those at the other end of the spectrum.
You might attribute the meteoric rise of so-called "fast fashion" at least partly to e-commerce, which makes it easier for brands to disguise cheap, poorly made garments as something more than they really are.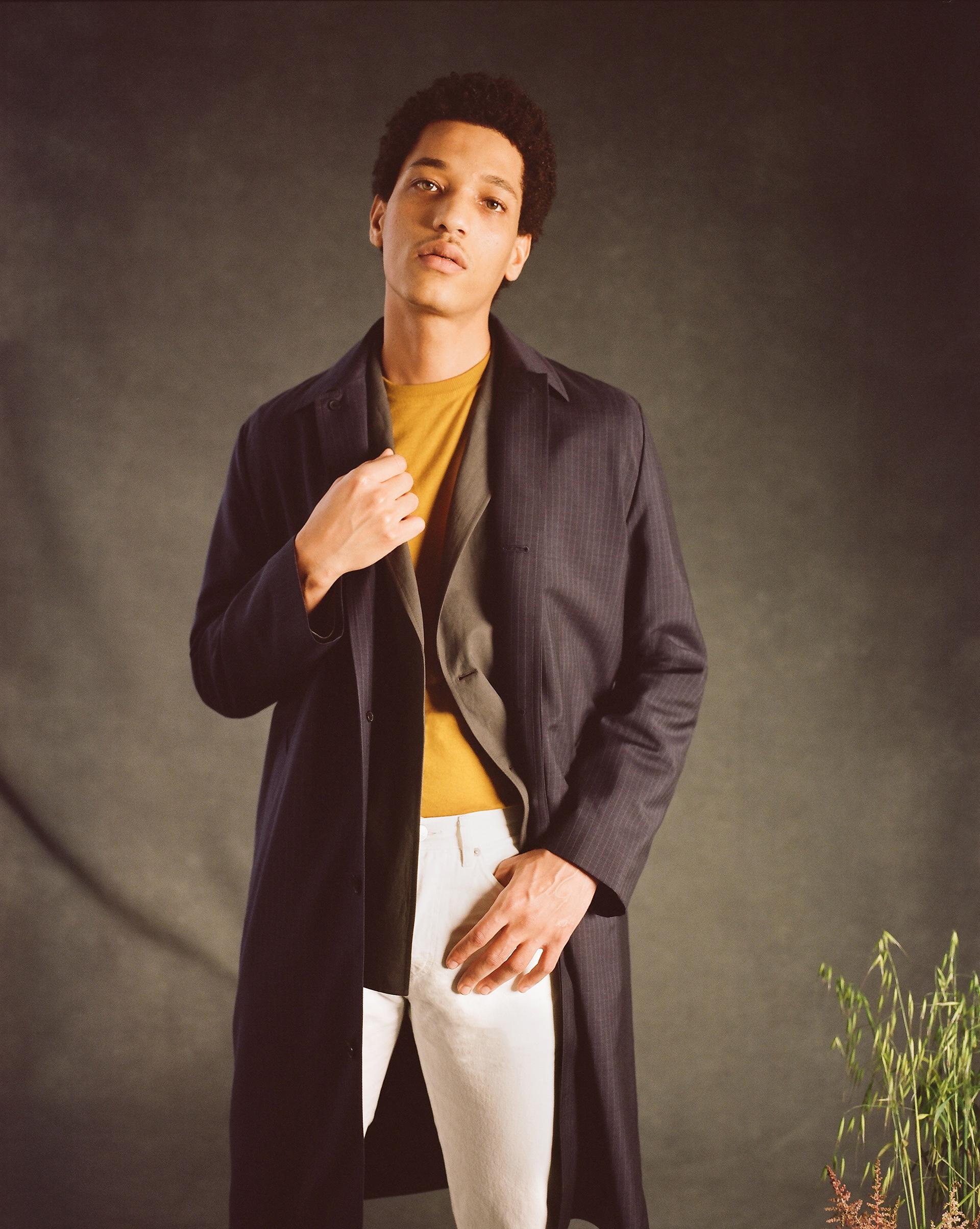 All of which makes the latest collection from Mr P., the in-house label from MR PORTER, sound like something of a wild gamble.
You see, rather than join in the race to the bottom, we've actually turned the quality dial up, with better fabrics and more time-intensive manufacturing.
The car coat you can see above? Tailored in Italy by a master artisan using a pin-striped cloth woven with wool, silk and mohair.
The composition of the fabric lends it a lightness and breathability that's perfect for spring, but this is not a single-season coat: the level of craftsmanship is such that you could wear it again in autumn and next spring, too.
And that's really the whole point. This spring's biggest trend, if you ask us, isn't really a trend at all: it's investing in a wardrobe that'll last.
For more information, see mrporter.com