You'll read many pompous fashion writers telling us to eschew the new casual dress norms. To starch your shirt, put on a tie, and dress well to feel well.
But you're not going to do that, are you? Enjoy working from home while you still can, and embrace the fact we're not expected to wear brogues or a three-piece for now.
That said, it's important to find both balance and boundaries. Sweatpants are for exactly that – sweating. If you're not working out, then they're not working for you.
Chinos with a flexible waistband, though? Now you're talking. Smart enough so you're not caught off guard, comfortable enough to see you through an entire Netflix series.
Here's our SS21 Style Guide…
The Sunglasses
Serengeti Amboy, £375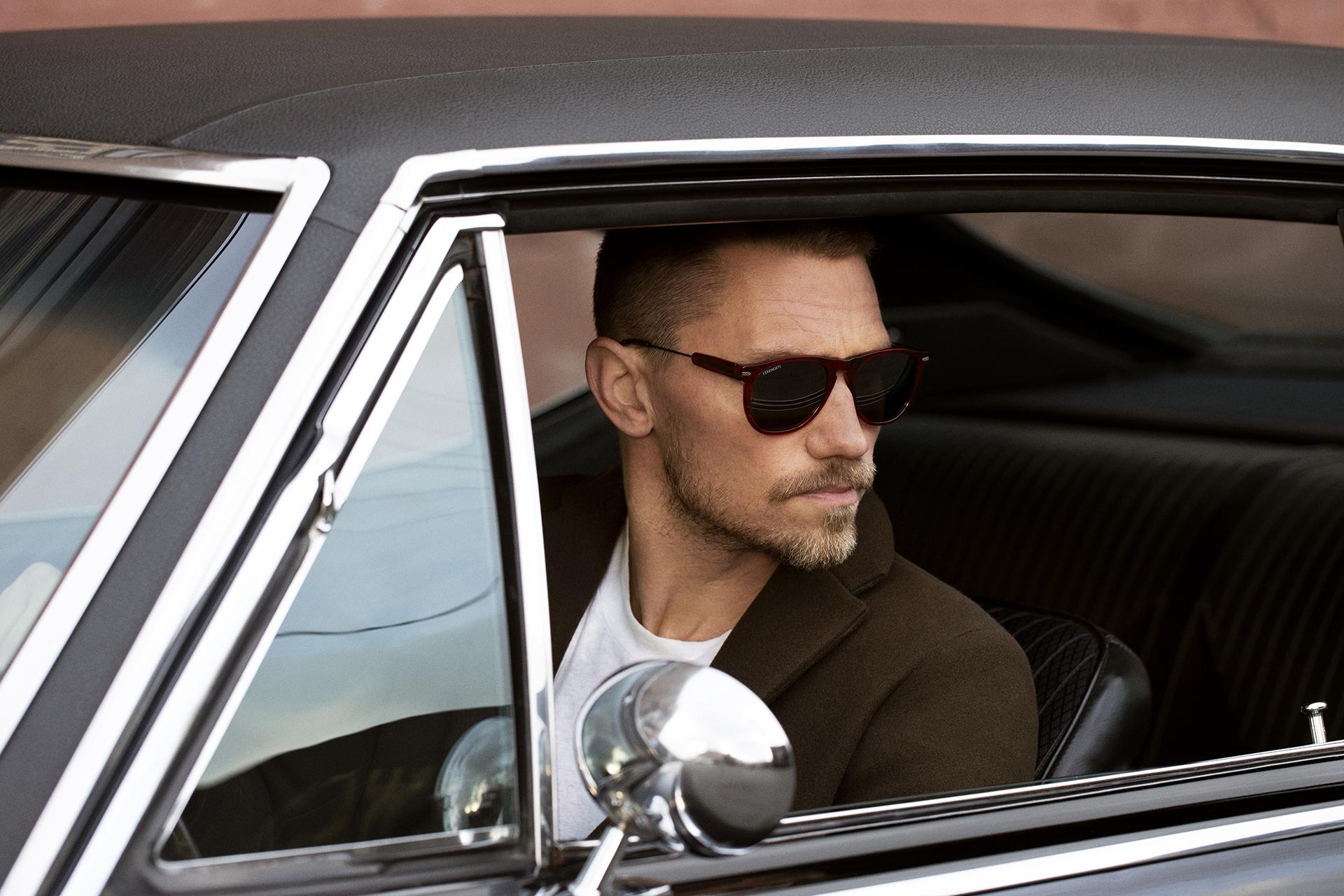 As one of Serengeti's retro vintage driving heritage models, the 1970s spirit flows through the veins of the Amboy.
With a real iconic pilot shape, Amboy is a classic that embodies the DNA, philosophy and expertise of the luxury eyewear brand.
Made from handcrafted acetate combined with highly qualitative metal, the Amboy also boasts Serengeti's unique mineral lenses featuring 3-in-1 Photochromic, Polarisation and Spectral Control® technology.
The result? You not only look good but can see better, too.
For more information, see serengeti-eyewear.com
The JACKET
SEVEN LAYER, £550

We live in England, so the first thing you'll need this summer is decent waterproof jacket. And they don't come much more decent than this one.
Moving into its second season, SEVEN LAYER presents the MTP Collection, an evolution of its well-received inaugural ORIGIN offer, featuring a capsule of cool military inspired and camo jackets and layering pieces including field shirts, T-shirts, hats and pants.
One of the key products is the Breach Parka, a partnership with UK manufacturer Cookson & Clegg and fabric supplier British Millerain.
Inspired by the British Army Combat Field Jacket, this is a breathable, durable, very cool looking parka.
For more information, see sevenlayer.com
The trainers
Lacoste Match Break, £120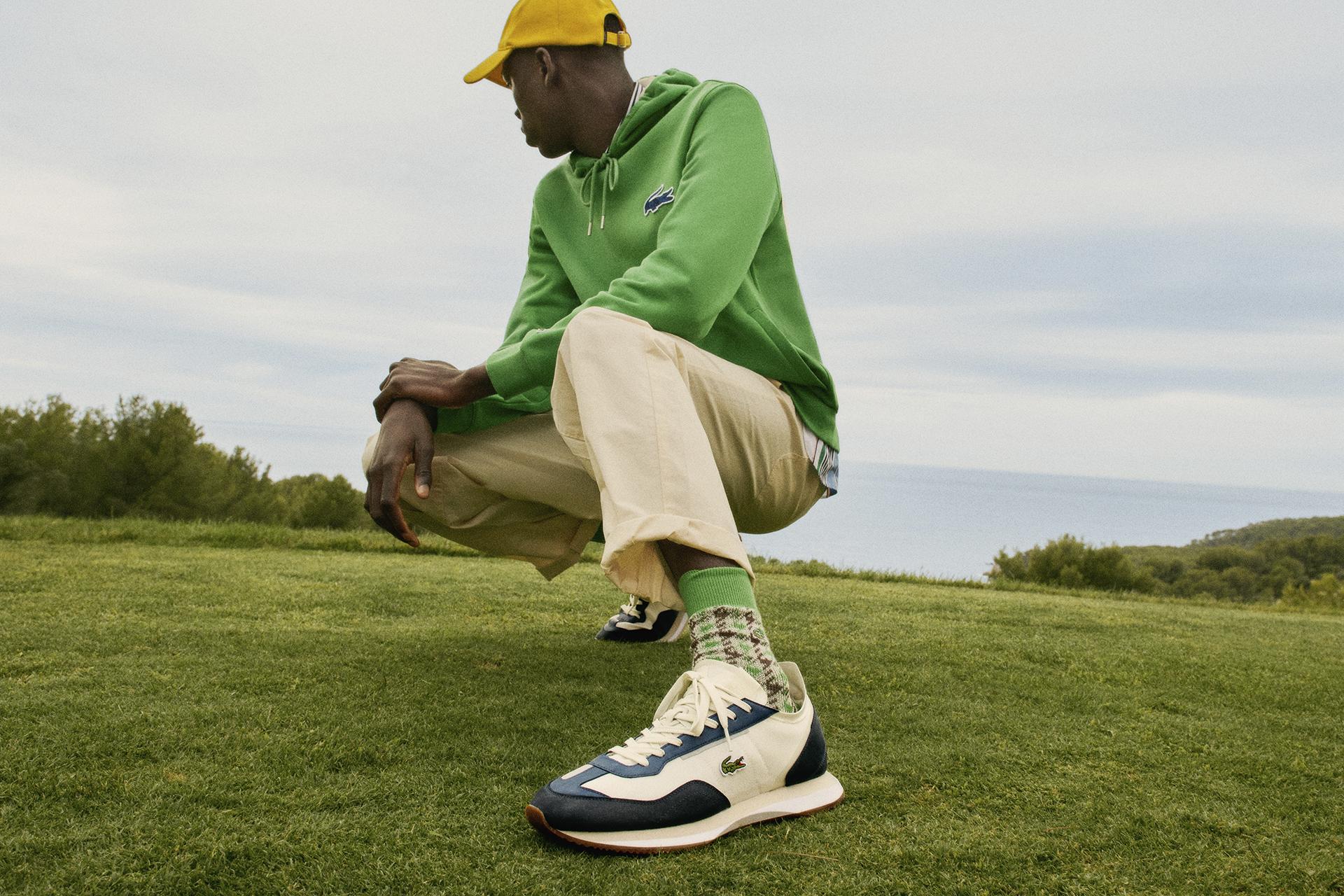 These Match Break trainers from Lacoste are inspired by running models from the French brand's archives.
They'll happily take you from the home office to the park or even to the golf course (once they're open again).
The vintage sports aesthetic is complemented by contemporary technical features inside the shoe. And they're available in seven colours, blending warm and cool tones with a balanced mix of classic black and white bases.
For more information, see lacoste.com
The T-SHIRT
LIMITATO, £150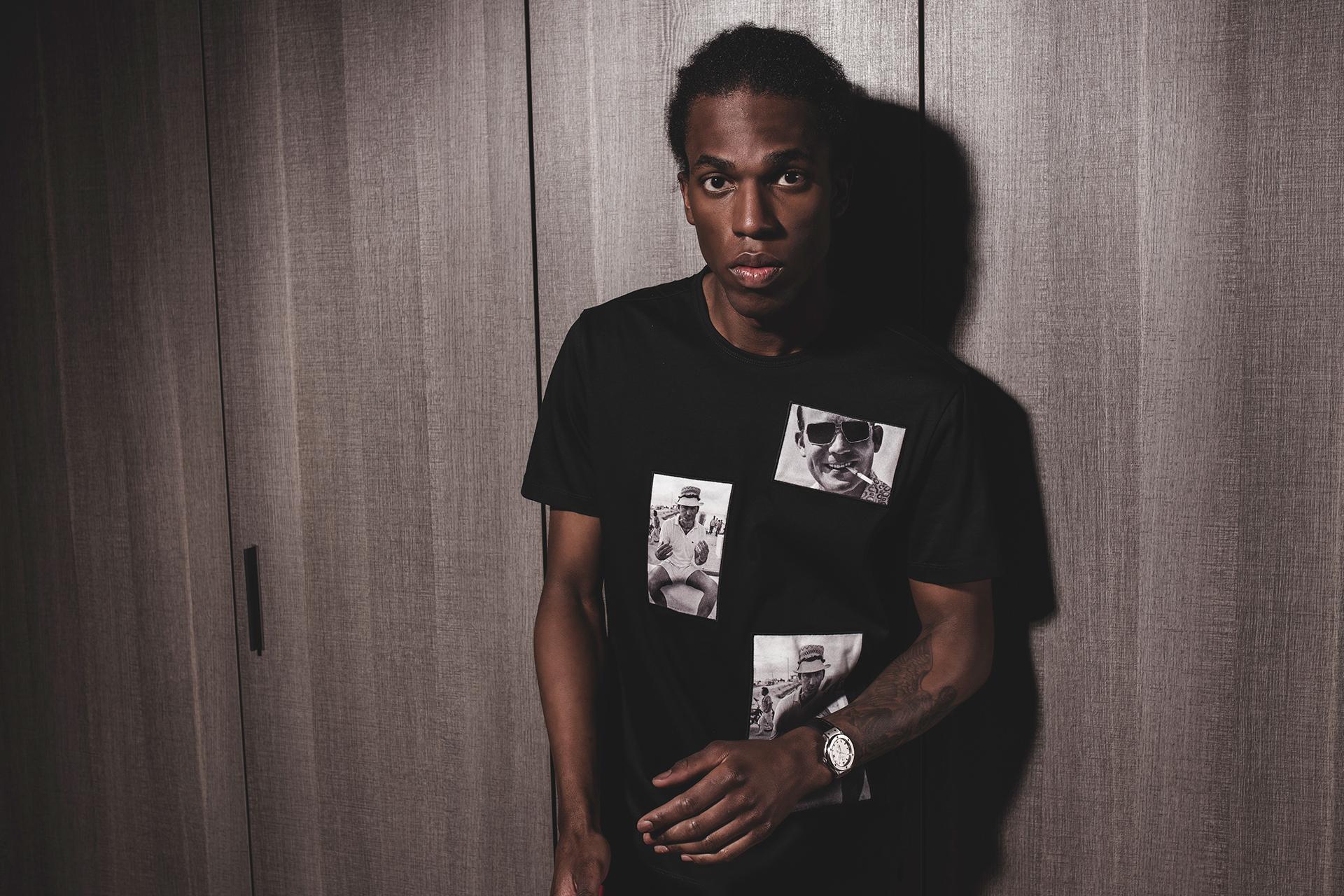 If making a statement this summer is high on the agenda then look no further than the latest T-shirt collection from Swedish luxury label LIMITATO.
In one of its latest collaborations for the SS21 season, LIMITATO has partnered with renowned photographer Al Satterwhirte to showcase his behind-the-scenes images of Gonzo god Hunter S Thompson.
Ever-cool and unpredictable, Hunter was a friend of the stars. A mark of this being Johnny Depp spending a reported $4m firing his ashes from a cannon.
The LIMITATO X Satterwhite images are taken from the latter's book, The Cozumel Diary, a collection of impactful, poignant shots carried across the best in stylish apparel.
The capsule includes Tees, shirts, bombers, hoodies and sweatshirts.
For more information, see limitato.se
The Backpack
Tretorn, £90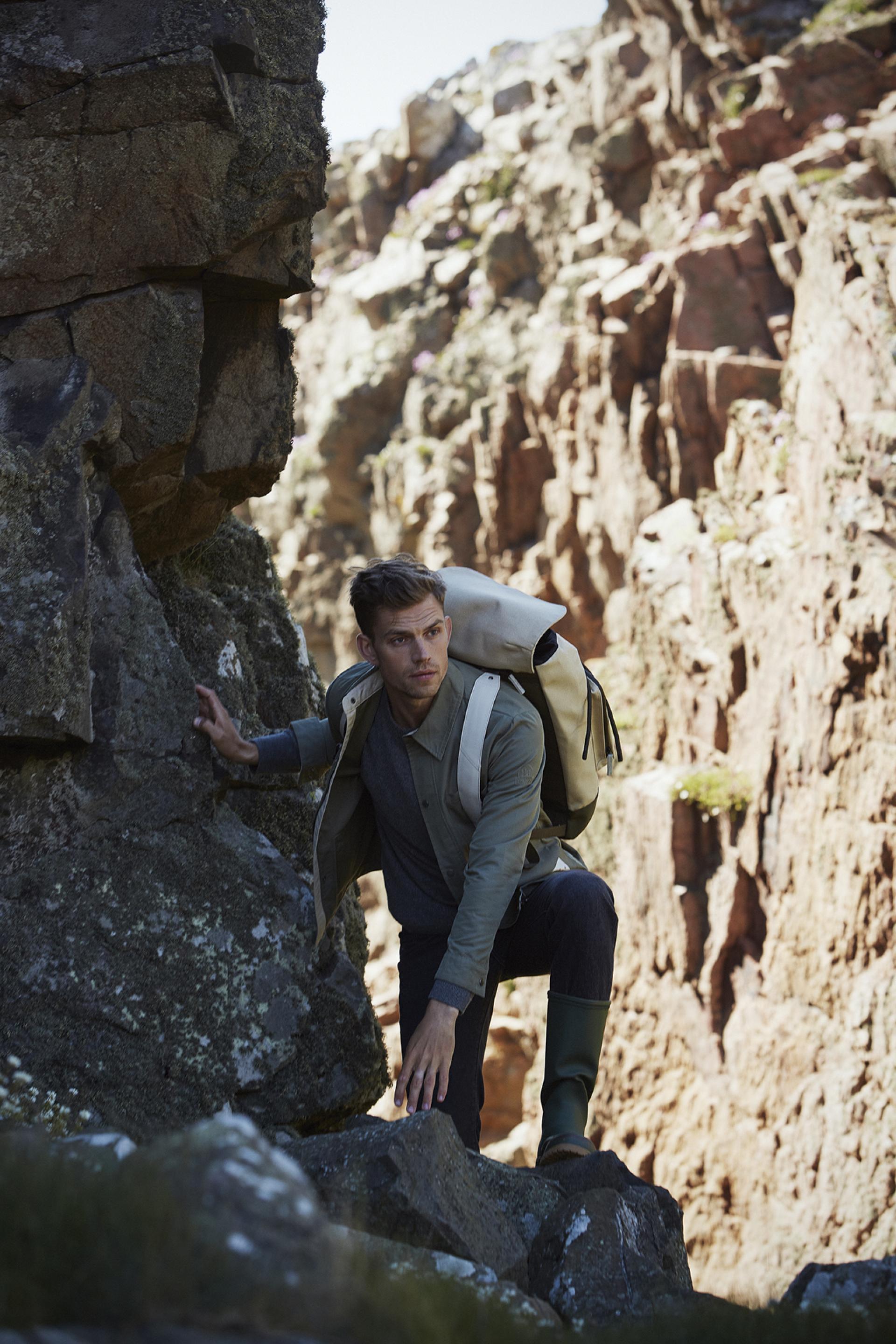 The design and construction of Bjäre Daypack is inspired by vintage hiking rucksacks and is suitable for shorter adventures as well as daily urban commuting.
It has multiple smart pockets to stash your gear. The classic design has a waterproof canvas fabric.
This new release comes as part of the Swedish heritage brand's all-new #itsjustoutside campaign, celebrating the adventures that exist right on our doorstep.
For more information, see gb.tretorn.com
THE SHIRT
Luca Faloni, £140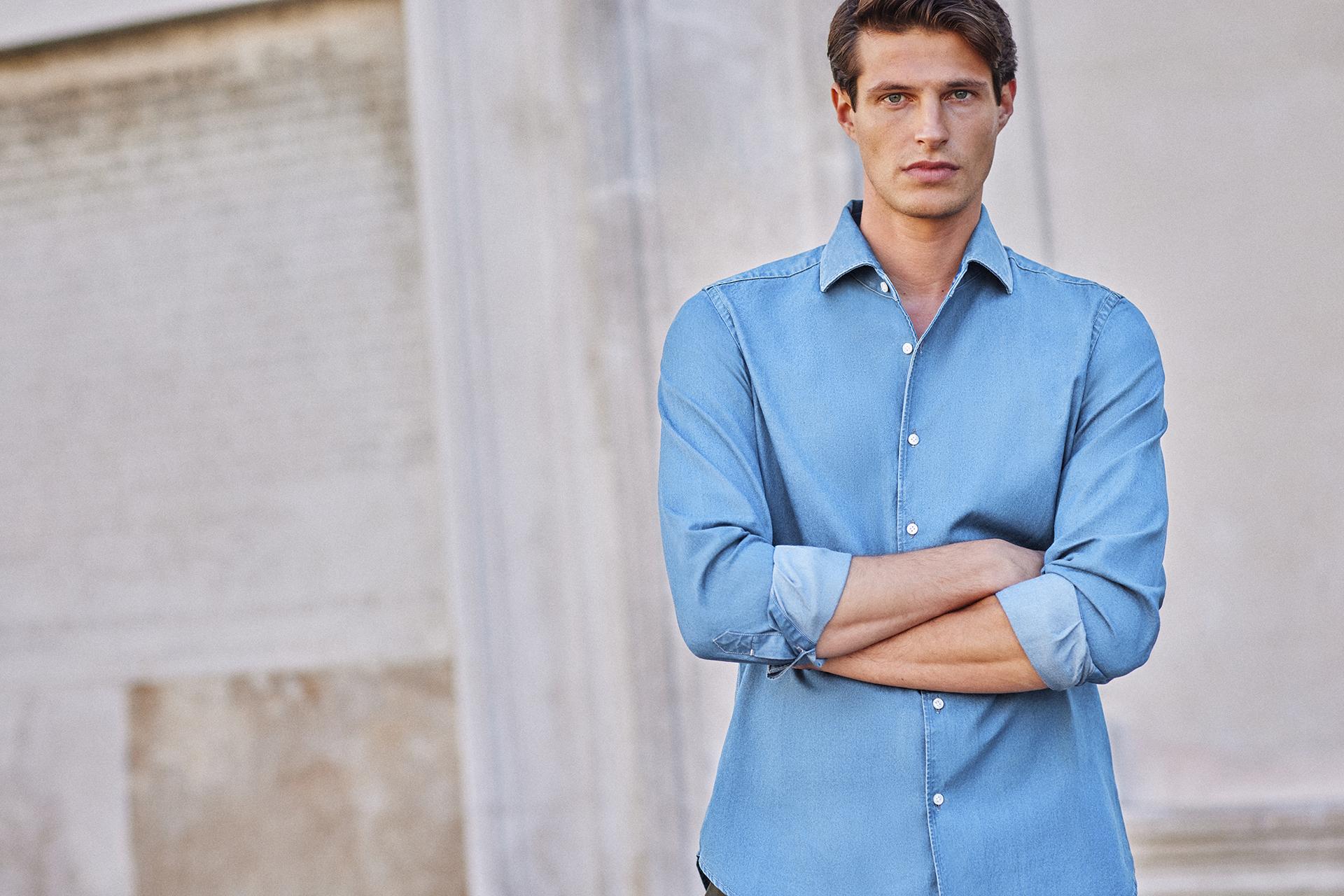 Crafted by the finest artisans in Italy, Luca Faloni specialises in providing the best in quality garments with longevity and timeless style at its core.
The latest denim shirt is crafted in Northern Italy, using a premium cloth from the renowned Albioni Mill.
Washed for a vintage look designed to develop its own unique patina over time, the shirt features signature 'Paramontura' collar, mother of pearl buttons and a streamlined silhouette for a must-have all-year round garment.
For more information, see lucafaloni.com
THE RESORT WEAR
NIKBEN, prices from £69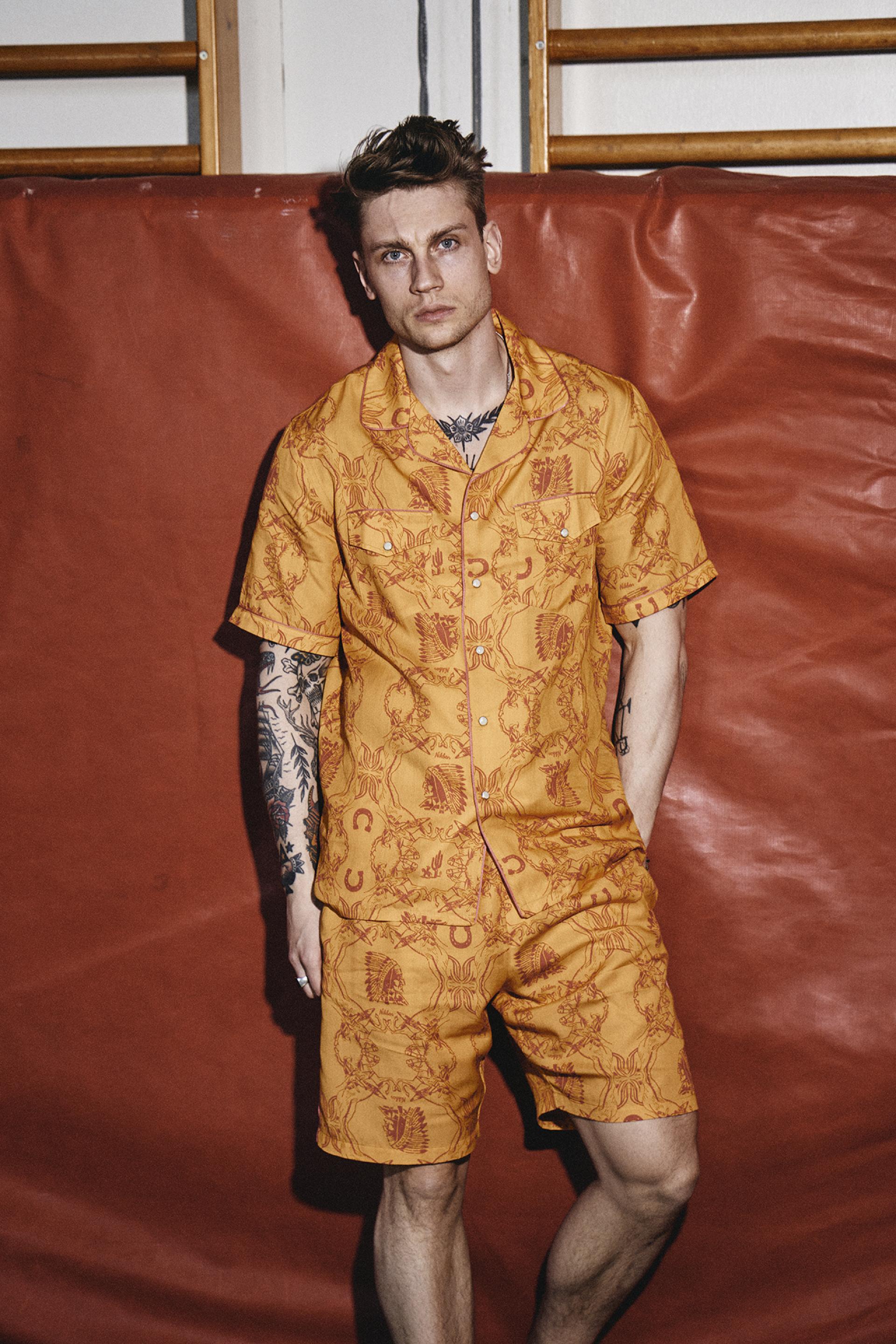 Founded by friends Nicklas Abrahamsson and Benjamin Lega, NIKBEN is a resort wear brand with a difference.
Carrying an obvious edge in design and aesthetic, the Gothenburg-based brand takes the staples of summer-wear and fuses it together with street-wear for a completely unique presentation.
From impactful swim shorts through to towelling cuban collars, shorts and strikingly bold shirts and Tees, NIKBEN is one to watch and an emerging favourite with the cool set.
For more information, see nikben.com
The Sweatshirt
La Paz Universal Works, £115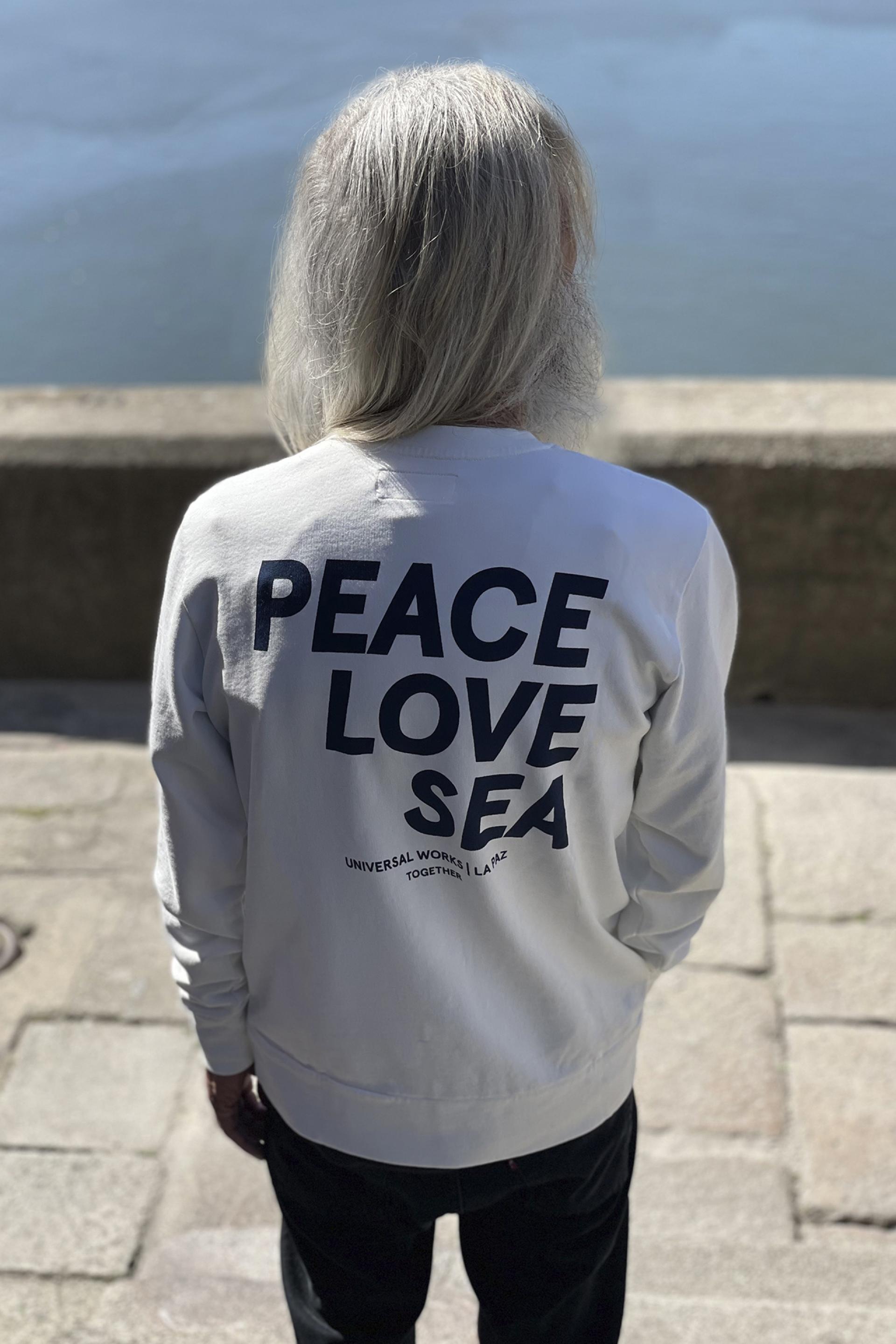 Universal Works X La Paz have launched a sweatshirt and T-shirt capsule for the SS21 season.
In ecru organic loopback and navy, the classic 'Sweatshirt' has a super comfortable relaxed fit, with a ribbed neck and 'V' insert and deep, self-fabric hem and cuffs.
It features the Universal Works x LA PAZ logo print to the front and the 'Peace, Love, Sea' on the back.
For more information, see universalworks.co.uk
The Baseball Cap
Varsity Headwear, €80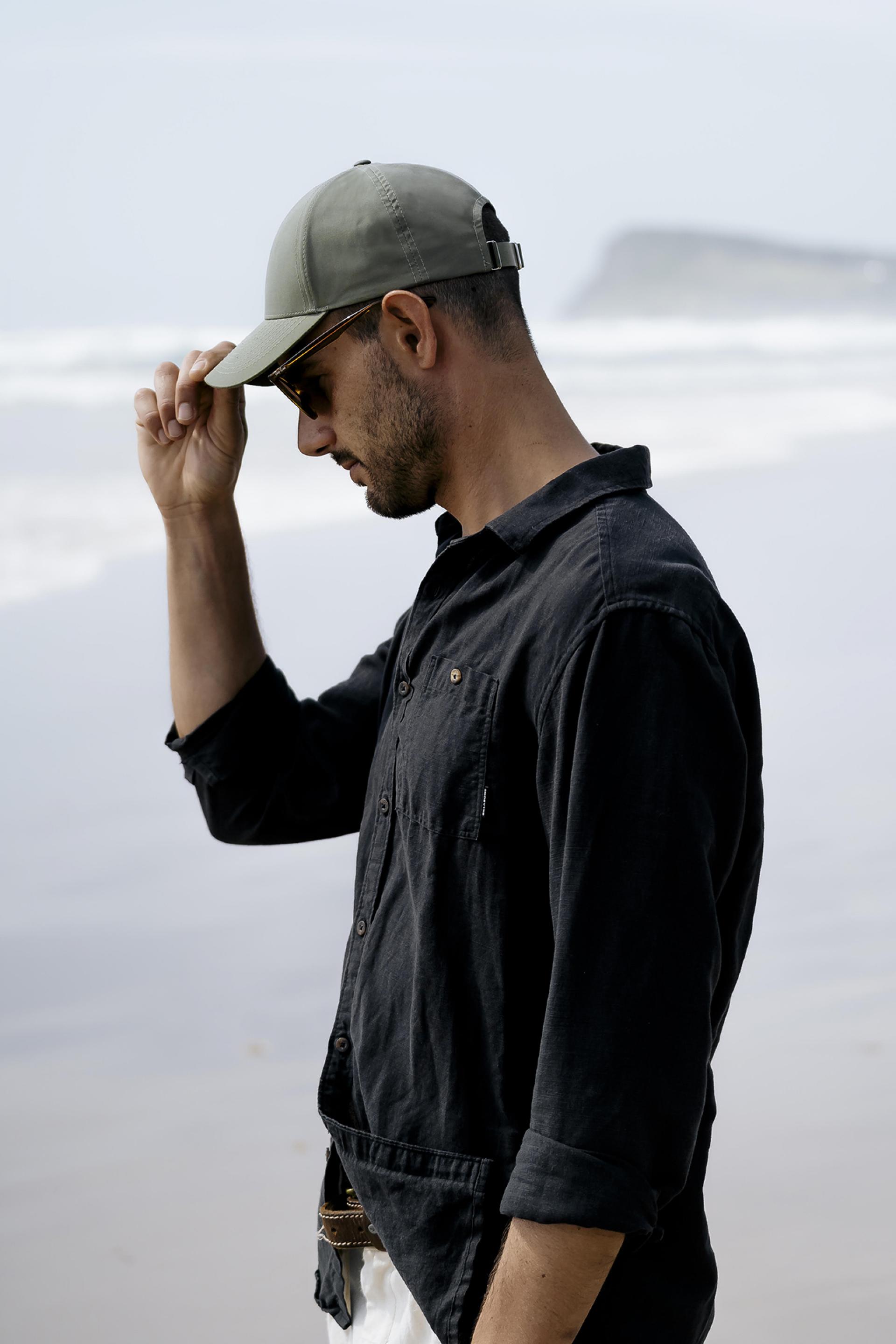 Varsity Headwear's Sage Green Organic Cotton Cap is designed to be an all-weather, all-day cap.
Sourced from Switzerland, the signature Ventile material ingeniously transforms natural fibres into a technical fabric.
The special process gives the cap a natural water repellency, while maintaining a light weight and preferred breathability. At the back you will find an adjustable nylon strap with stainless steel rings to personalize your fit and Varsity's signature logo.
For more information, see varsityheadwear.com
The watch
Hamilton Ventura Elvis80 Skeleton, £1,620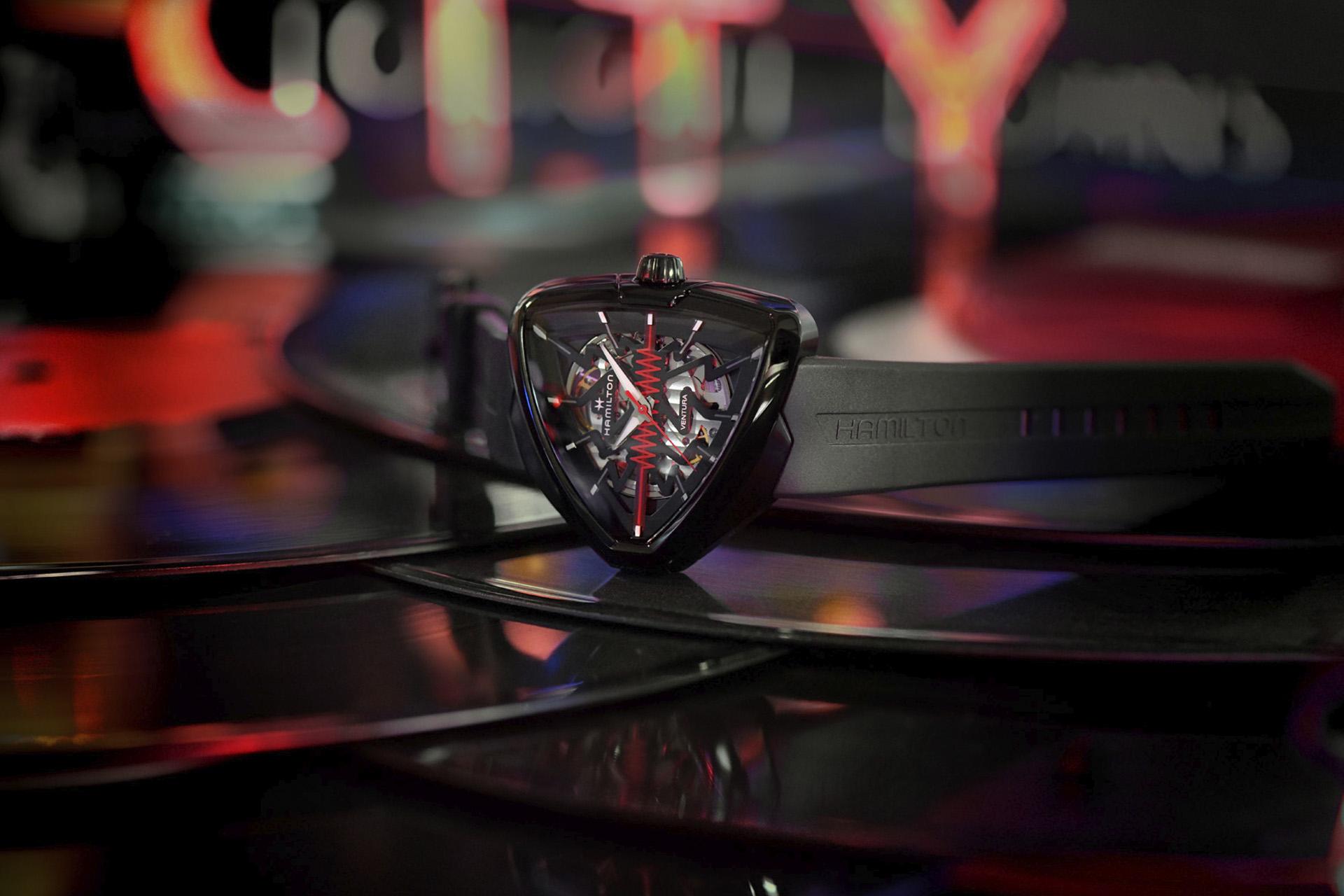 This is not a year for conservative dress watches. What we need is something with a bit of spark.
Hamilton created the world's first electric watch in 1957 – the Ventura featured a three-sided case with a pulse of electricity rippling across the dial.
The legacy of that watch continues today – with this, the new Ventura Elvis80 Skeleton, named after the original Ventura's most famous fan, Elvis Presley Automatic rather than electric, this Ventura puts its cutting-edge watchmaking on display through its striking skeletonized dial.
On show beneath, is the brand's H-10-S movement with 80-hour power reserve.
For more information, see hamiltonwatch.com
The trousers
Mr Marvis The Longs, £109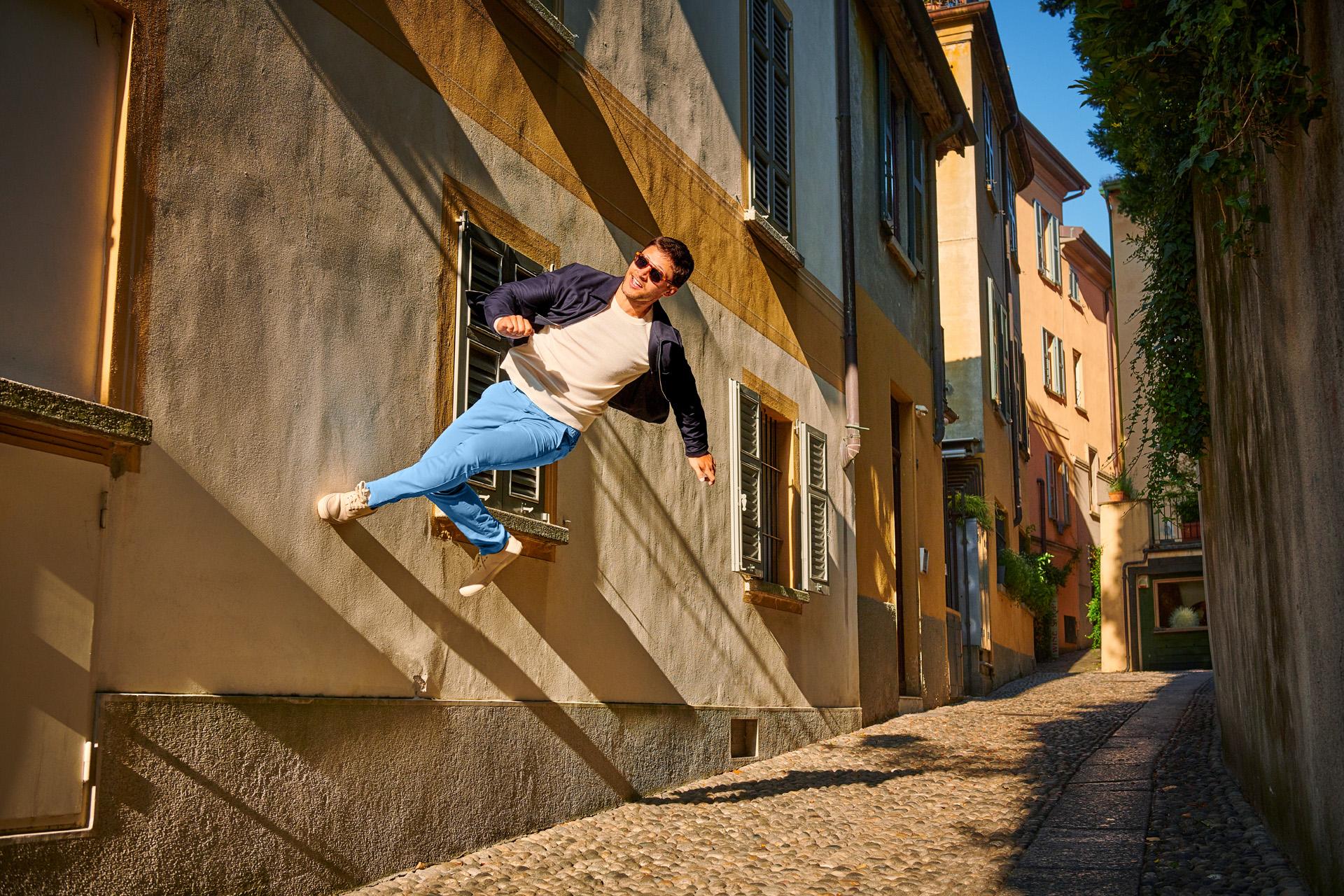 This image could easily be captioned: 'Us. On our first holiday after lockdown.' (God, please let us go abroad again.)
And top of our Summer shopping list is a pair of Mr Marvis's new Longs. The brand has already perfected the short; now it's nailed the chino.
The Longs are the only pair of trousers you really need: light enough to keep you cool, thick enough to keep you warm, they're all about balance.
They were already available in 17 different colours – and now there are four more including this bold blue Boulevards option.
They're made from super soft stretch fabric, including a comfortable partially elastic waistband. They also have a hidden pocket for valuable things that need to be zipped away.
For more information, see mrmarvis.co.uk
The loafers
Crockett & Jones Seaton, £375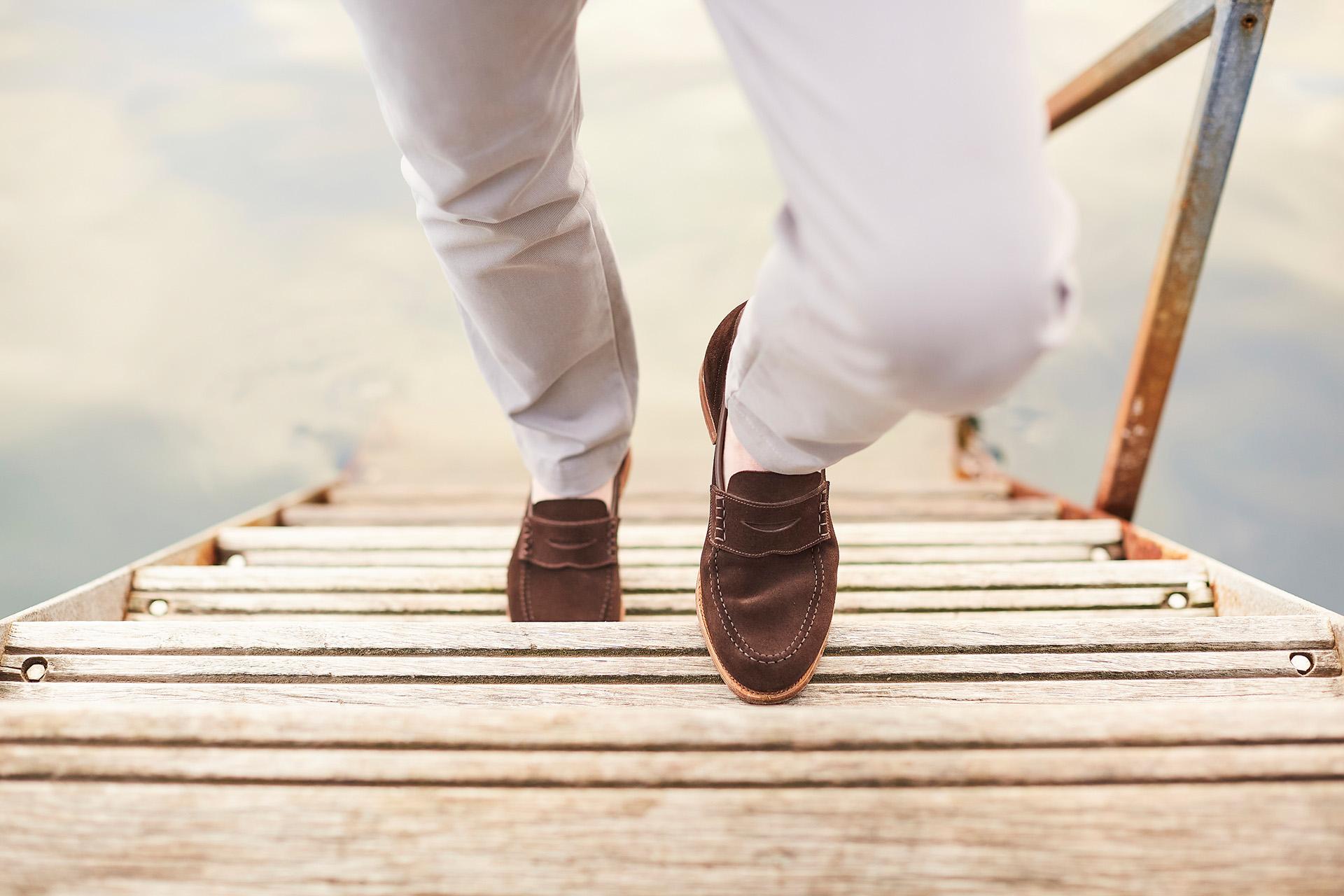 Anyone lucky enough to own a pair of Crockett & Jones loafers will know that a lack of comfort has never exactly been an issue.
Yet the renowned Northamptonshire shoemaker has still managed to create a new loafer even more comfortable than before.
This is Crockett & Jones's first ever Unstructured collection. The shoes remain Goodyear welted using flexi-welts and lightweight ribbing, and benefit from shoulder insoles – ideal for their comfort and tight fibre structure.
They also boast a brand new Superflex leather sole: permeated with waxes during the lengthy tanning process, this new sole is hardwearing while also offering extreme levels of comfort and grip.
Life may feel a little too routine at the moment, so it's nice to have something with a little less structure.
For more information, see crockettandjones.com
The jumper
Stenstroms Zip Cardigan, £179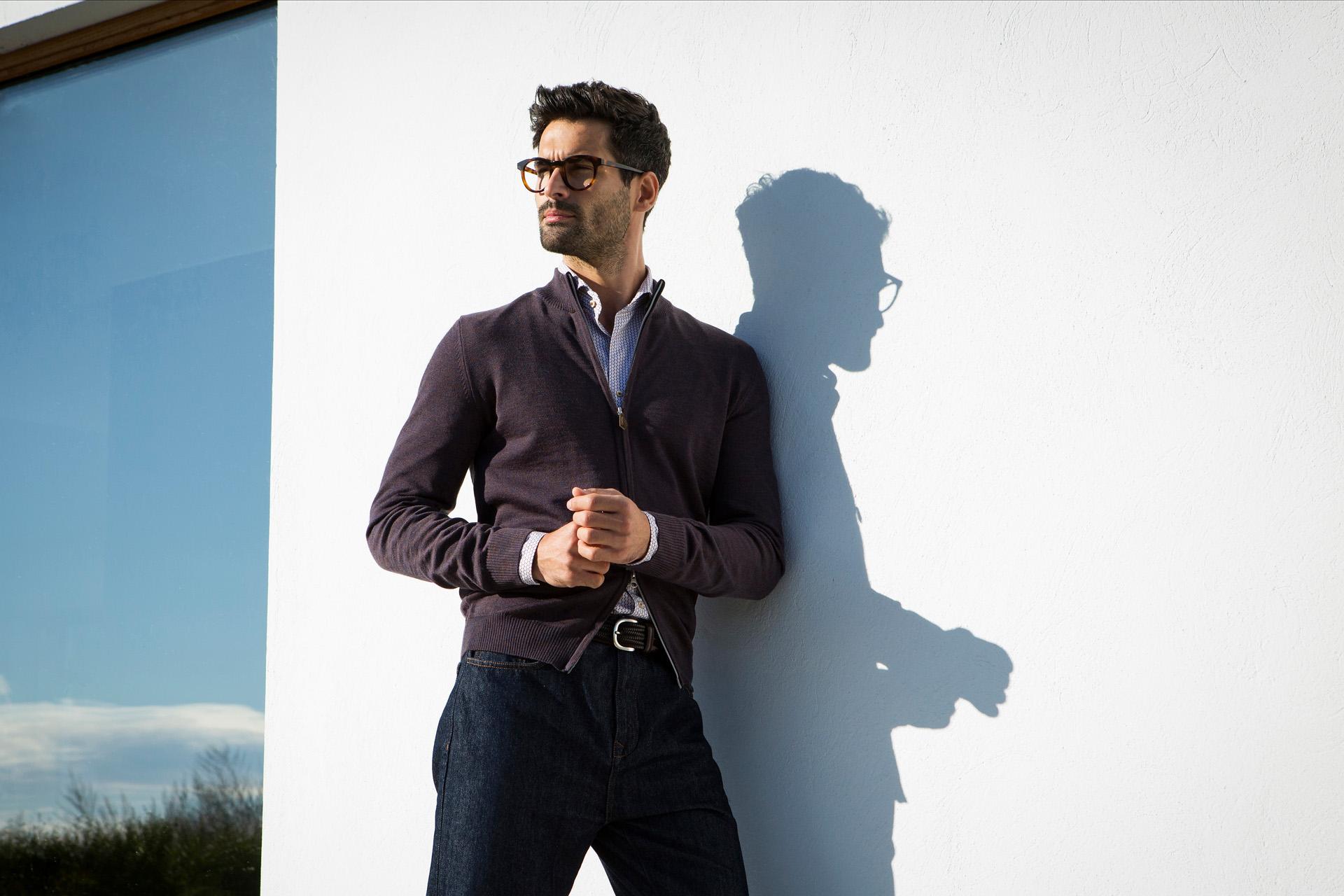 Stenstroms is the master of spring knits. This classic merino wool cardigan is a perfect example.
Spun from high quality Italian yarn, it's detailed with a zipped front and mock neck collar. It's the ideal transitional piece as it makes regulating your temperature a breeze.
And it pairs just as well with this dress shirt (£149) as it would with a T-shirt.
For more information, see stenstroms.com
The jacket
Wear London Four Pocket Field Jacket, £120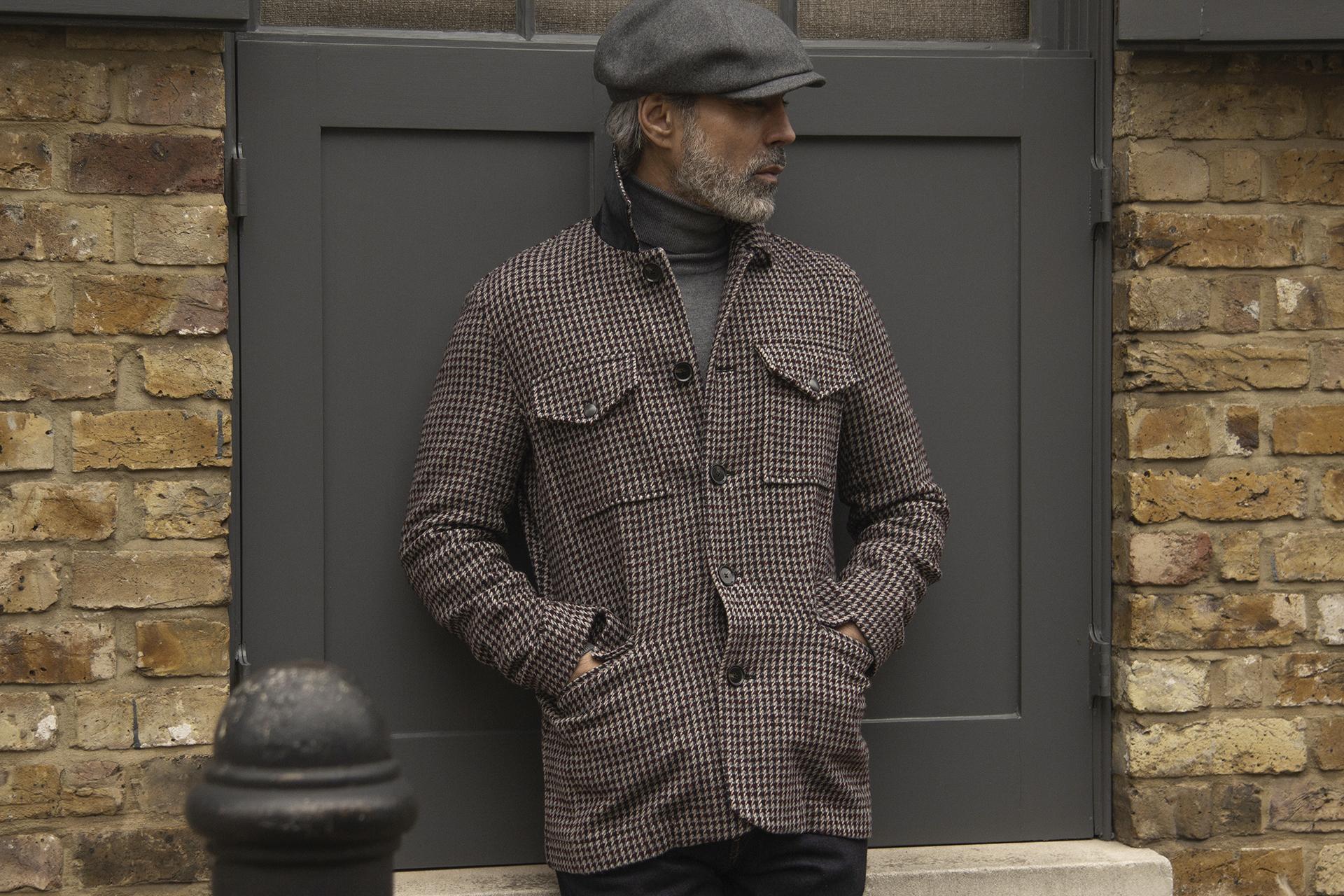 Wear London specialises in jackets, overshirts and overcoats.
It's a master of the transitional piece. A great example is its shacket – part overshirt and part jacket, hence the hybrid name This fitted style is perfect to be worn with a light t-shirt and can be used as a layering piece in the colder months.
Our favourites are the field jackets – smart enough for the City; casual enough for the country.
They come in checks, dogtooth, tweed or a very cool Italian Chenille twill.
For more information, see wear-london.co.uk
The outfitter
Dappad

Dappad delivers hand picked perfectly coordinated outfits of wardrobe essentials.
You simply take a five-minute style quiz and then Dappad's stylists get to work on curating your ideal wardrobe.
They offer a subscription program where you have the luxury of an all-year-round wardrobe service where they plan your clothes for the full year, or you can order when you want.
If you like Scandi chic and sustainable clothing then all the better, as these are two of Dappad's specialities.
For more information, see dappad.com