Spring has sprung, and summer is waiting in the wings, which can mean only one thing: it's time to freshen up your wardrobe. 
You heard us. Throw those thick knits in the attic, box your chunky boots, and for goodness sake put those black jeans in the wash for once.
The promise of sun has us thinking about warmer vibrant tones, a little bit lighter clothing, and maybe daring the switch to a pair of shorts. 
Our Spring-Summer style edit isn't all about long weekends in the Riviera (or lockdowns in your garden), we've got your tailoring and accessories taken care of, too. 
So whether you're plan is to break the work-from-home mould with the odd stylish concession, or plotting your holiday outfit when the travel ban has lifted, there's a little bit of something for everyone below.
Now, is it too early for an ice cream?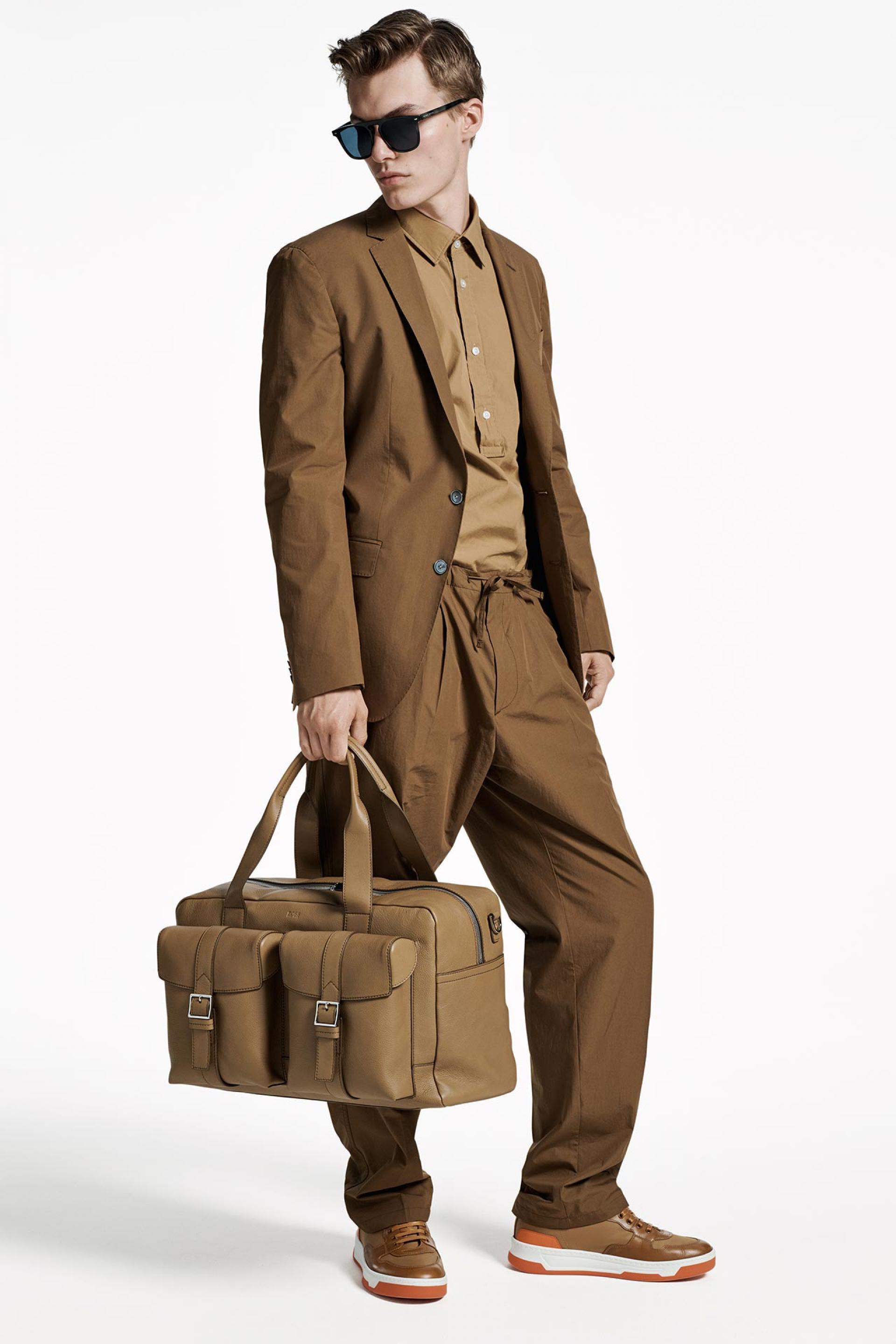 Boss
SS20 Collection
The old adage 'never brown in town' has dated faster than a Bebo profile. Indeed, from rust to camel, umber to chocolate, brown is making a play for the coveted 'new black' spot. Take this look from BOSS – a contemporary tonal line-up where the darker brown makes up the unstructured suit, and a lighter brown is echoed in the shoes, bag and shirt. It's a brave man that wears it to a board meeting, but a great look for after-work drinks.
Blazer, £399; shirt, £129; trousers, £119; shoes, £159; bag, £999 – all by BOSS; hugoboss.com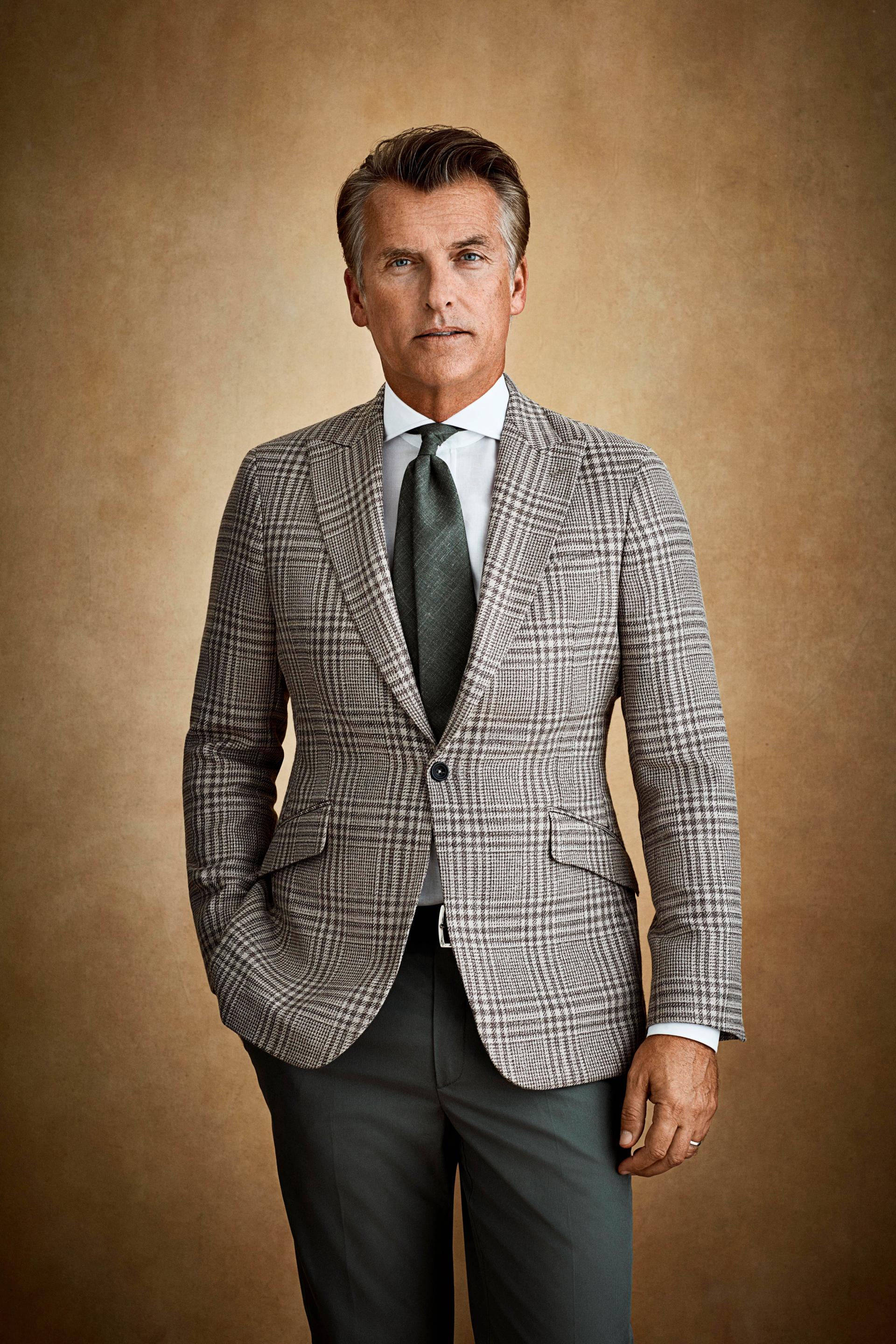 Hackett
J.P. Hackett No.14 Savile Row collection
Last November, Hackett made a serious play in the tailoring sphere opening its new global flagship store on Savile Row. To celebrate, the brand has launched the J.P. Hackett No.14 Savile Row collection – a natural progression from its Hackett Mayfair line. Key features of its jackets include a subtle sleeve head roll, a higher-cut arm hole for more movement, wider labels, slanted pockets, real horn buttons, and luxury linings. The pictured look has been woven in Italy by Loro Piana and features SB1 peak styling, and a half-canvas construction making it a perfect transitional piece.
Blazer, £675; linen shirt, £165; trousers, £190; tie, £110; all from J.P. Hackett No.14 Savile Row; hackett.com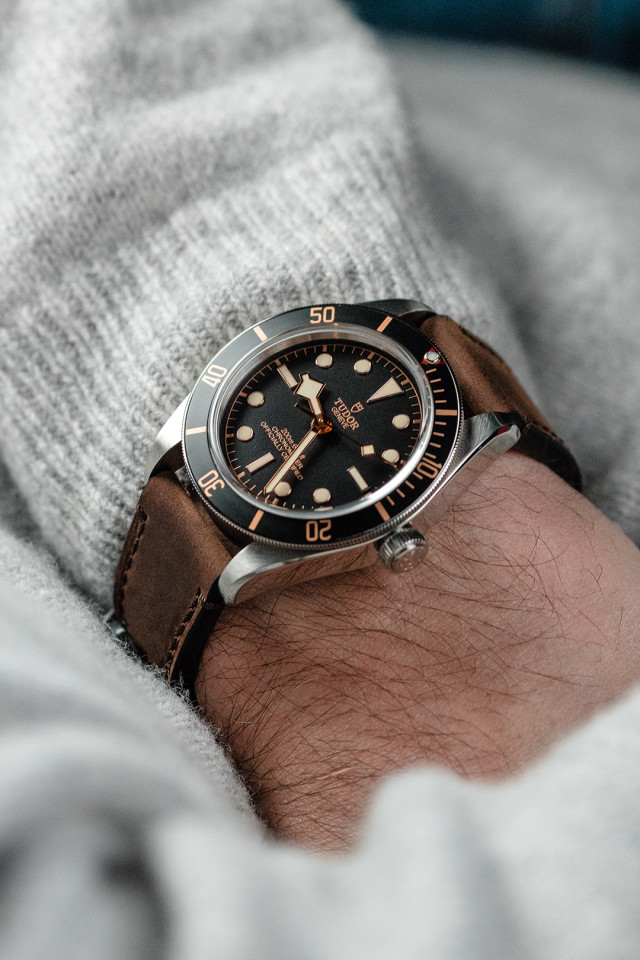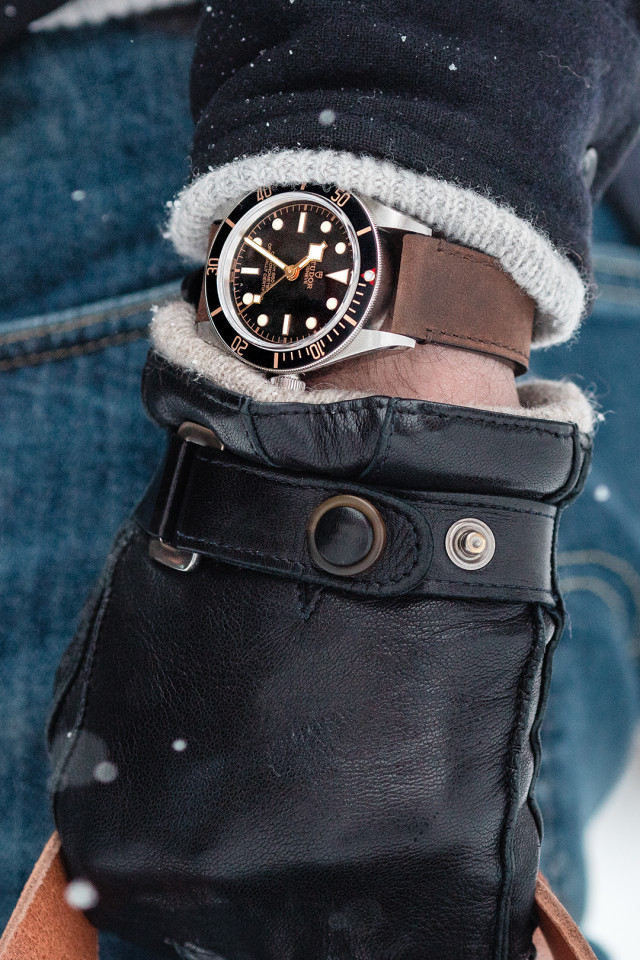 Tudor
Black Bay Collection
Tudor's Black Bay collection has to be the most versatile set of watches made this century – not least because of the trio of straps available for each model. Whether on stainless steel, black fabric or brown leather, the Black Bay 58 looks good with just about any outfit. And because it's designed for slimmer wrists, fits well under shirt sleeves, too.
Black Bay Fifty Eight [pictured], £2,520; tudorwatch.com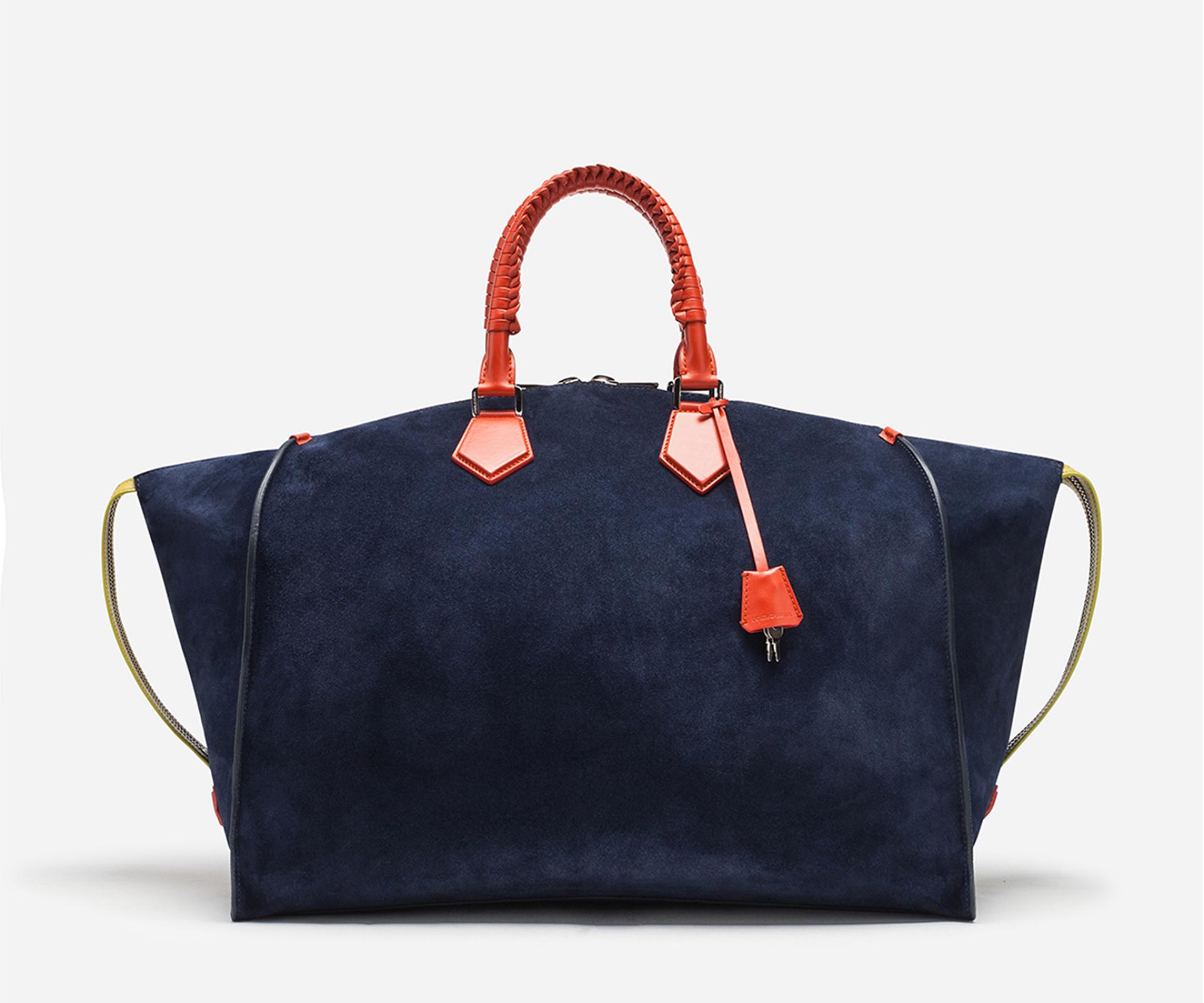 Dolce & Gabbana
Dolce & Gabbana travel bag, £2,100
Travel bags don't come much more louche than this soft suede number from Dolce & Gabbana. Enriched with calfskin handles that boast intrecciato detailing, this is the perfect bag for a short-haul flight to the continent. A long weekend on Lake Como, perhaps? All you need now is an Riva Aquarama and a house next to George and Amal's. Arrivederci!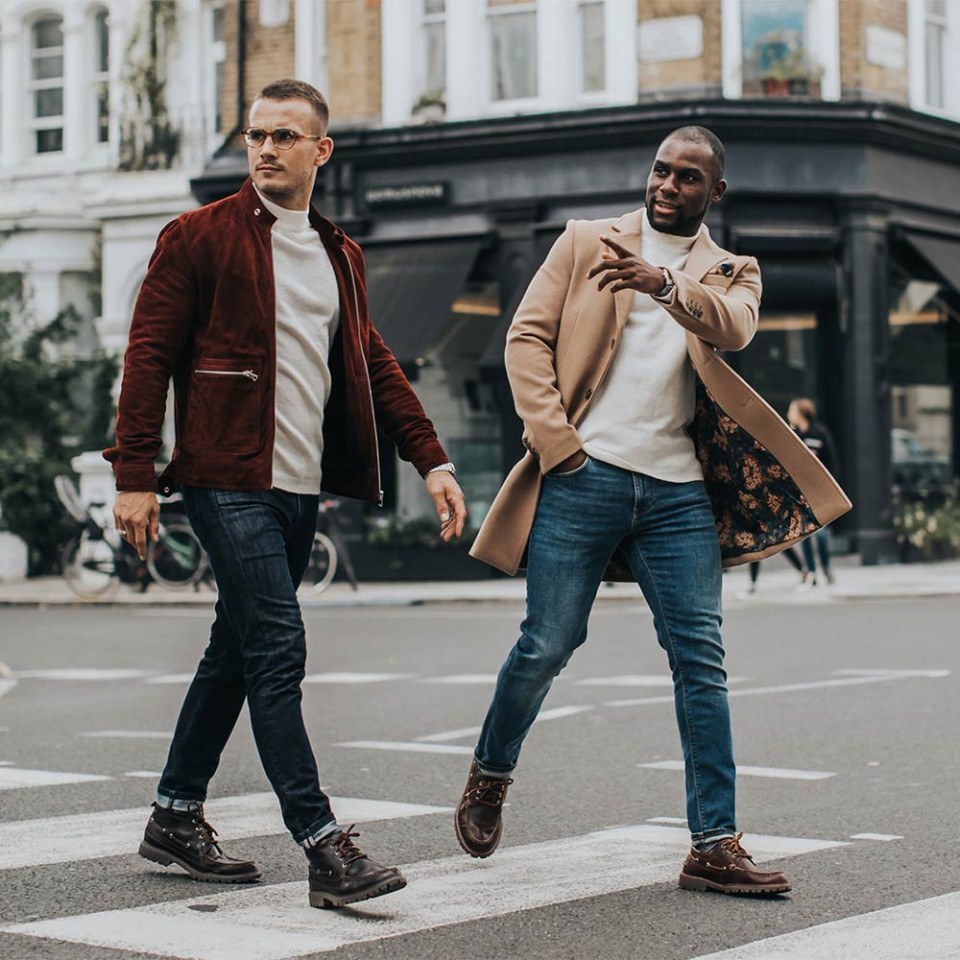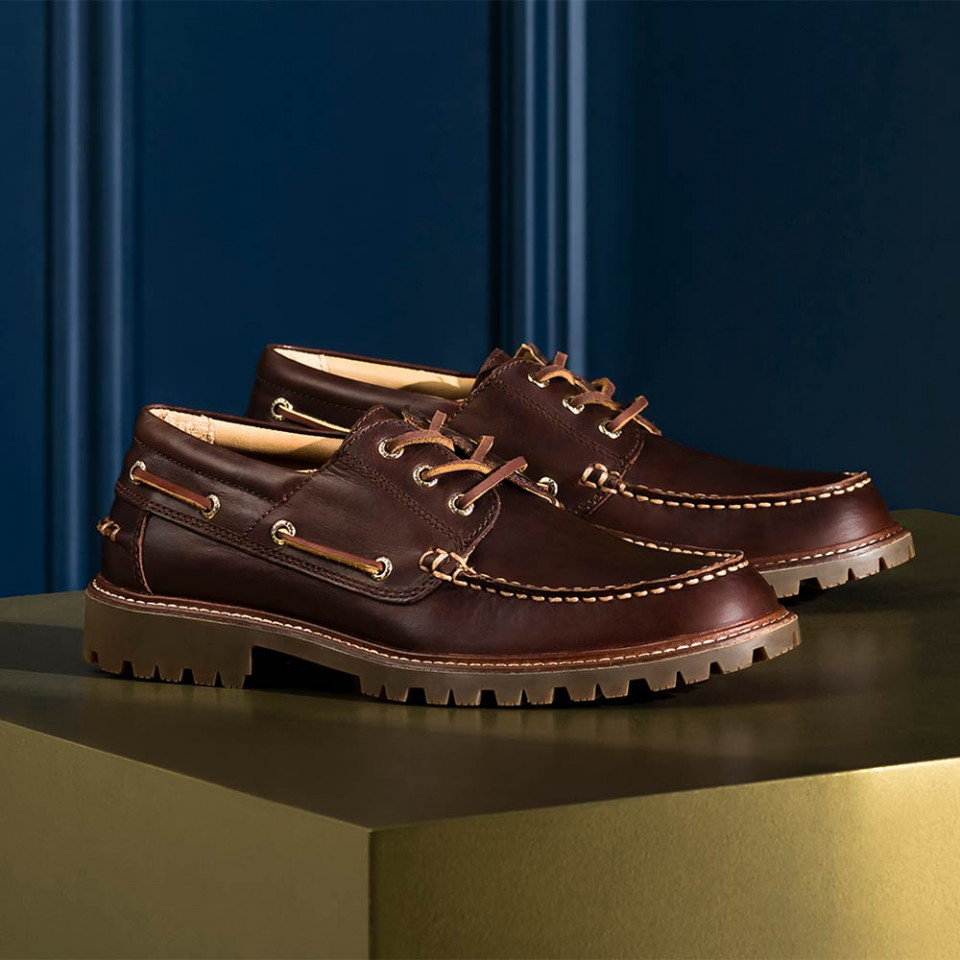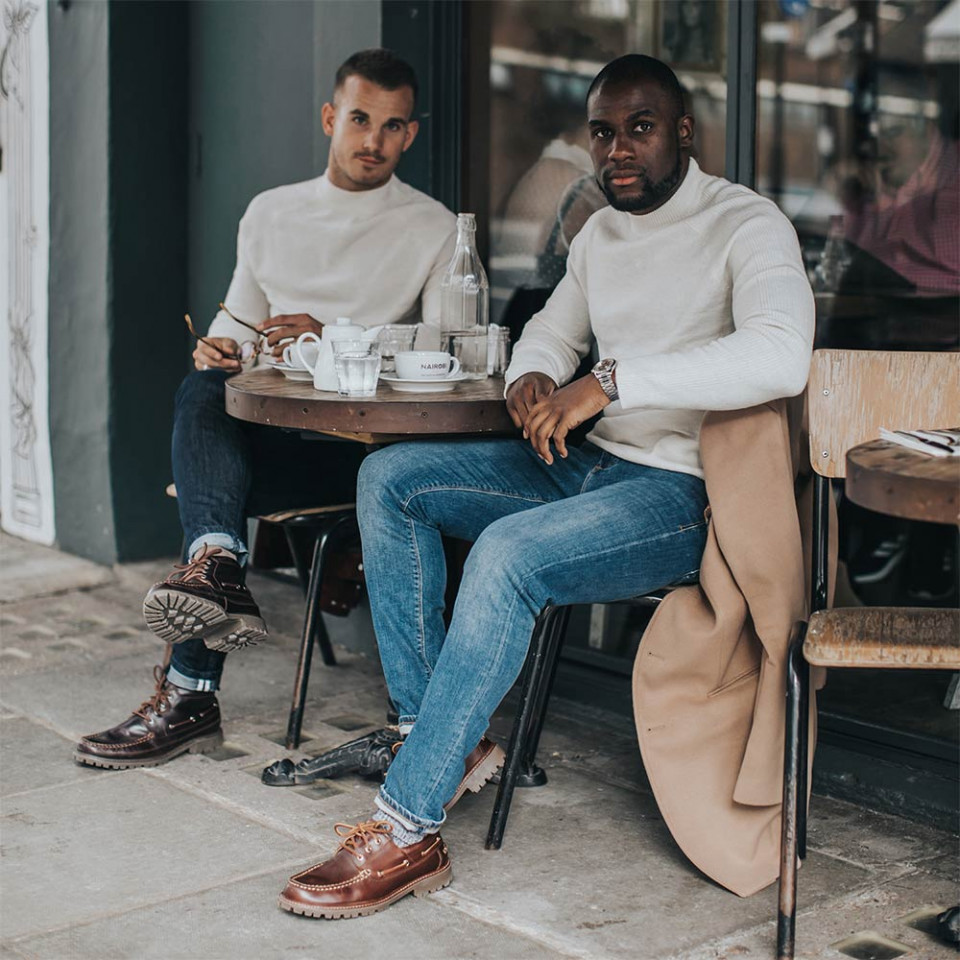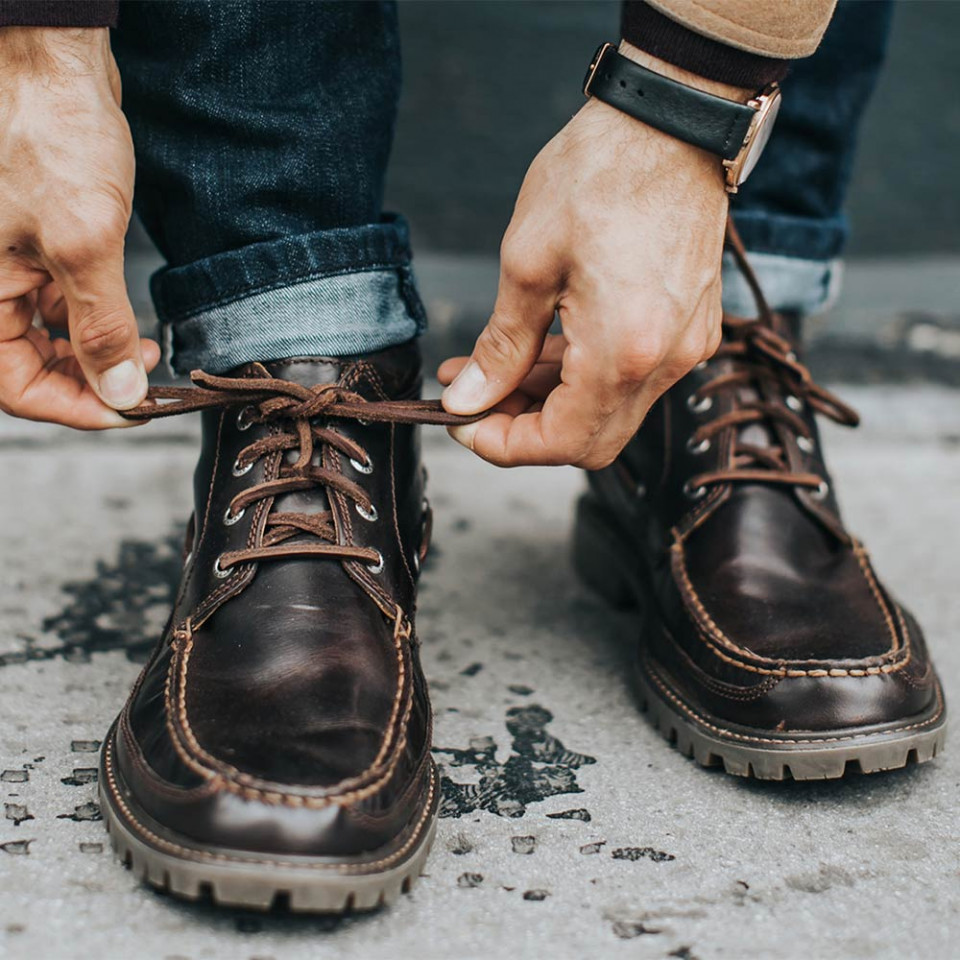 Sperry
Sperry Men's Gold Cup Authentic Original 3-Eye Lug Boat Shoe, £155
Sperry leather deck shoes are the ideal combination of form and function. For the latter, they come with specially formed soles for superior traction to keep you steady, even on slippery, wet surfaces. And for the former, their timeless design will go just as well with denim turn-ups as with a pair of cotton shorts.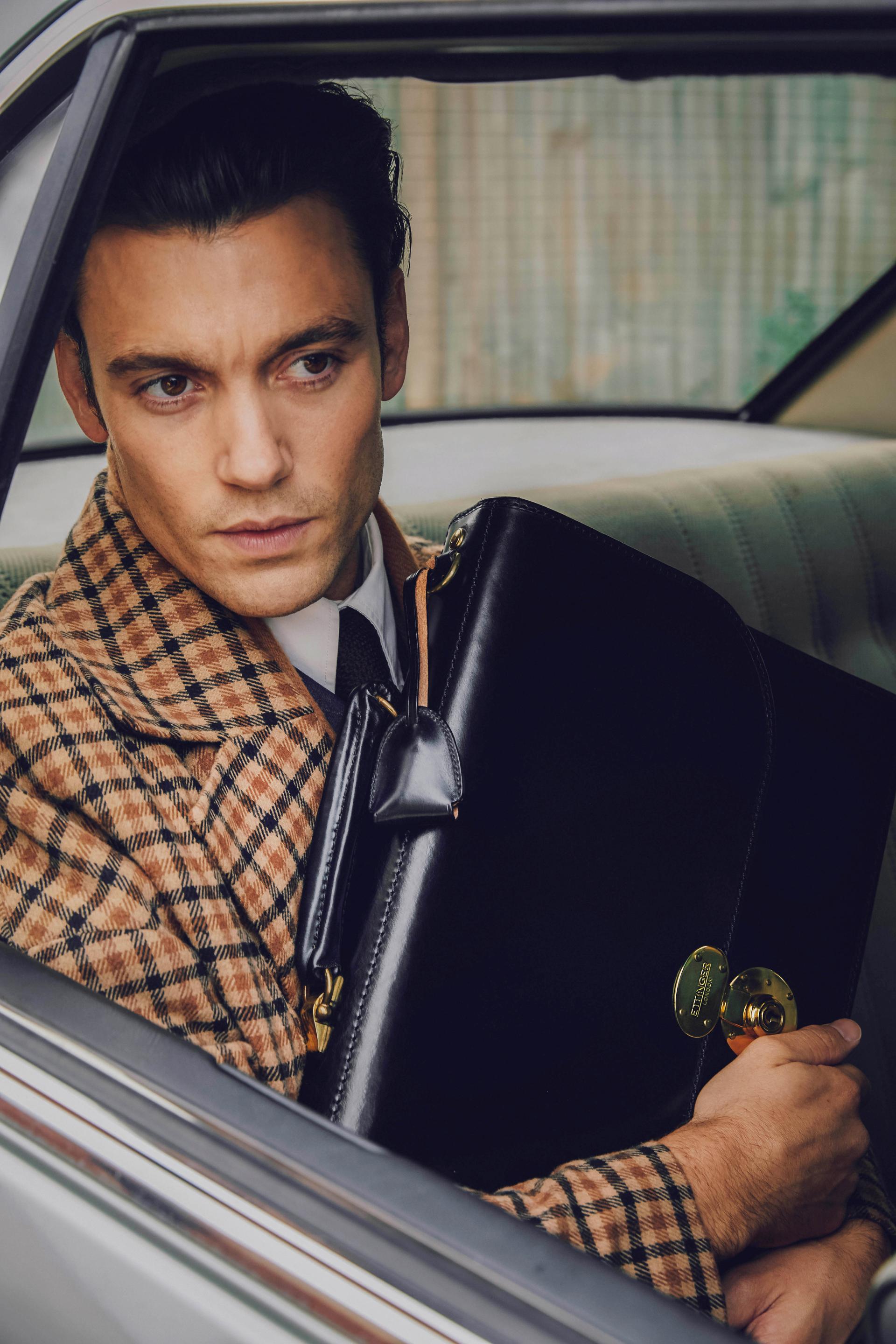 Ettinger
Ettinger Heritage Westminster flap-over briefcase, £1,985
Whether it's for highly confidential files – or your laptop and lunchbox – this sleek black number from Ettinger is the ultimate traditional briefcase. It's made from traditional bridle leather, including a hand-stitched handle which provides a supple grip. There's also a shoulder strap to help take the weight.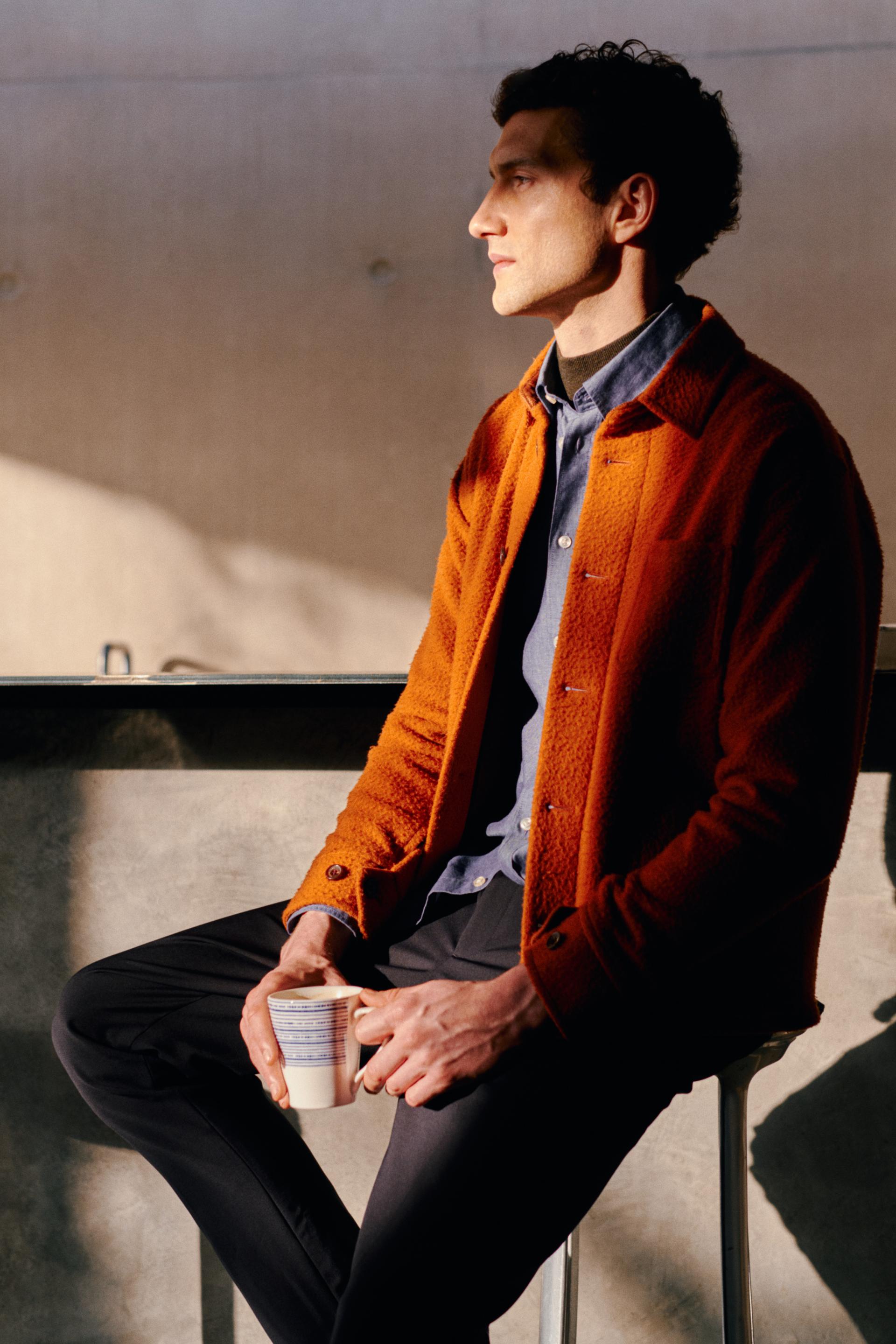 Thread
Percival Blanket Overshirt, £129
With Thread, you have access to your own personal stylist who will pore over hundreds of products to find the perfect looks for you. They have access to some of the coolest new arrivals from a diverse range of brands – from high-street favourites to independent labels, from APC to Zimmerli. Your stylist will get to know your preferences, and also push you outside of your comfort zone if you're brave enough to let them. Bright orange blanket overshirt made from custom Italian casentino wool, anyone? Oh go on, then.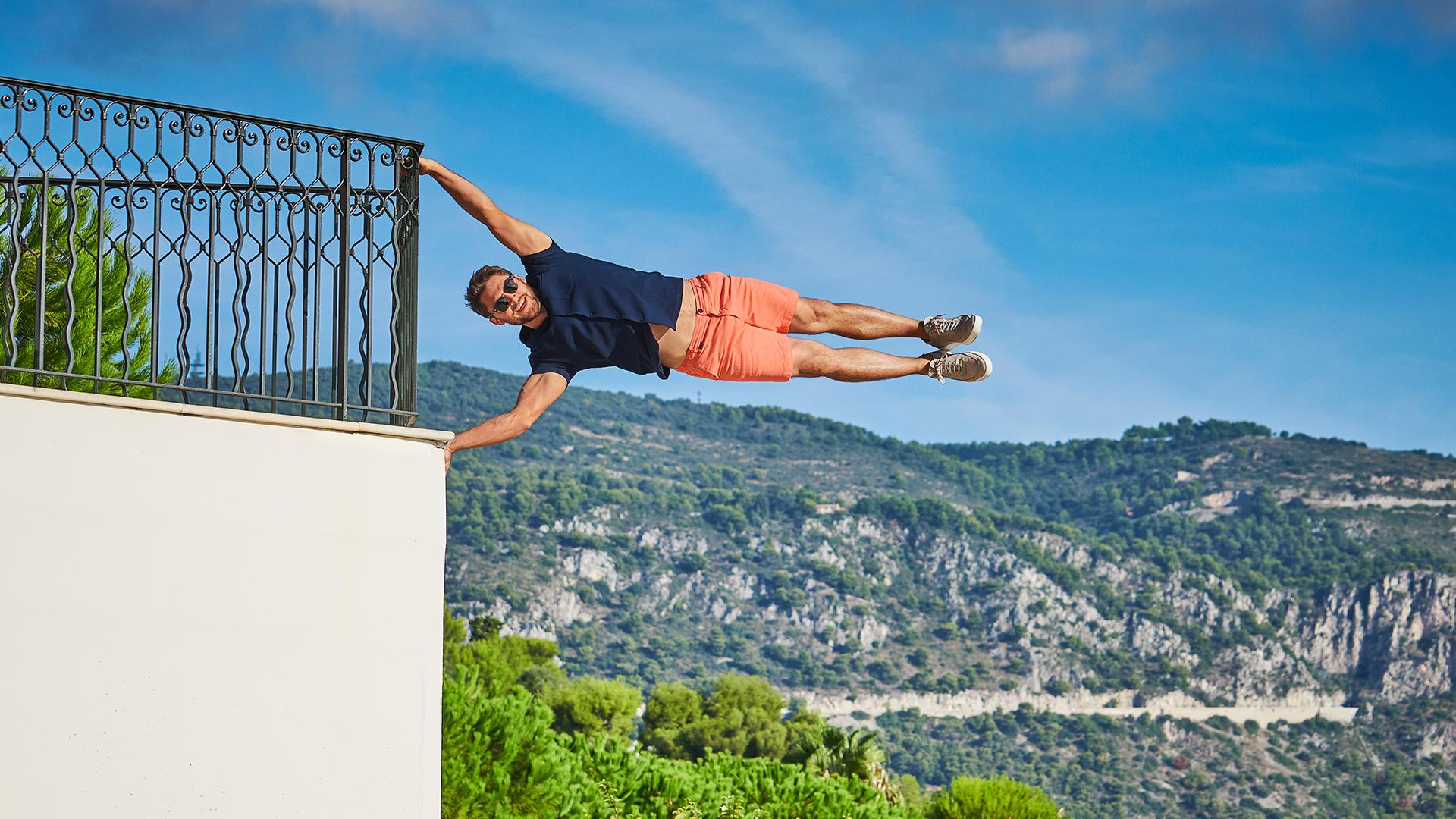 Mr Marvis
SS20 Collection
Amsterdam-based brand Mr Marvis is the king of high-quality shorts and swimwear. Better still, its focus is less on new collections each season, but rather on expanding its core range to offer the widest variety of vibrant colours possible; slow fashion at its finest. Exhibit A: The Originals shorts combine a classic silhouette with more than 40 colour and print options for optimum outfit pairing. That means whether you're looking for a cooky shade of orange like the pair above, or just looking to nail that perfect navy colour, Mr Marvis has you covered. New for this season is an airy cotton style called The Seersuckers for those looking for a more striped and breezy addition to their summer wardrobe. Marvellous, Marvis.
The Sunsets Original Shorts [pictured], £79; mrmarvis.co.uk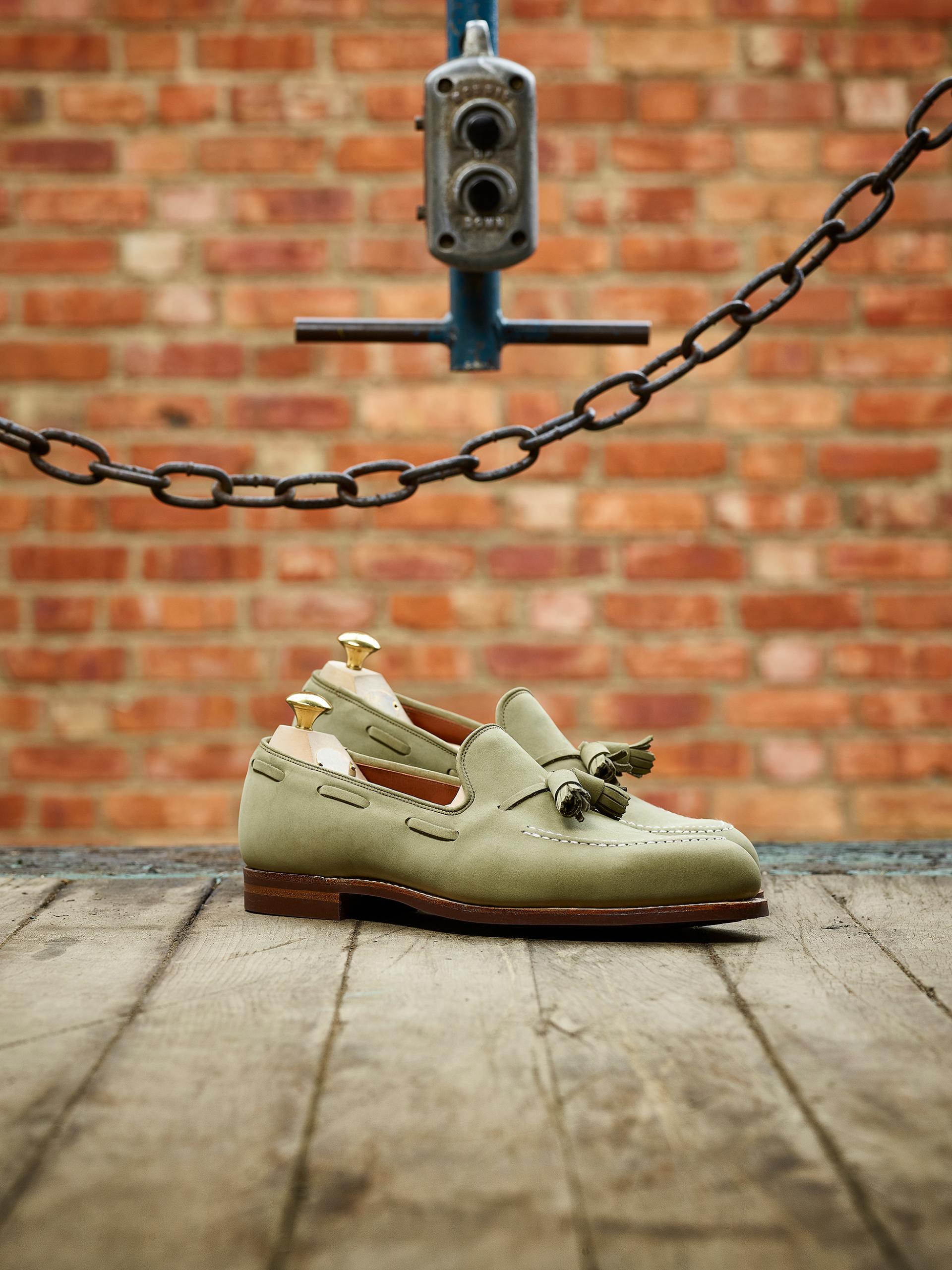 Crockett & Jones
Jersey tassel loafers, £400
From 1950s Ivy League to 1980s Wall Street, the tassel loafer has been embraced time and time again – and it's firmly back in fashion now. Crockett & Jones has been a master of the style since loafers first came to England across the Atlantic soon after the end of the second world war. For SS20, the historic Northampton shoemaker has added four new renditions to its comprehensive loafer collection – including these Jerseys in a fetching shade of sage. A wise choice.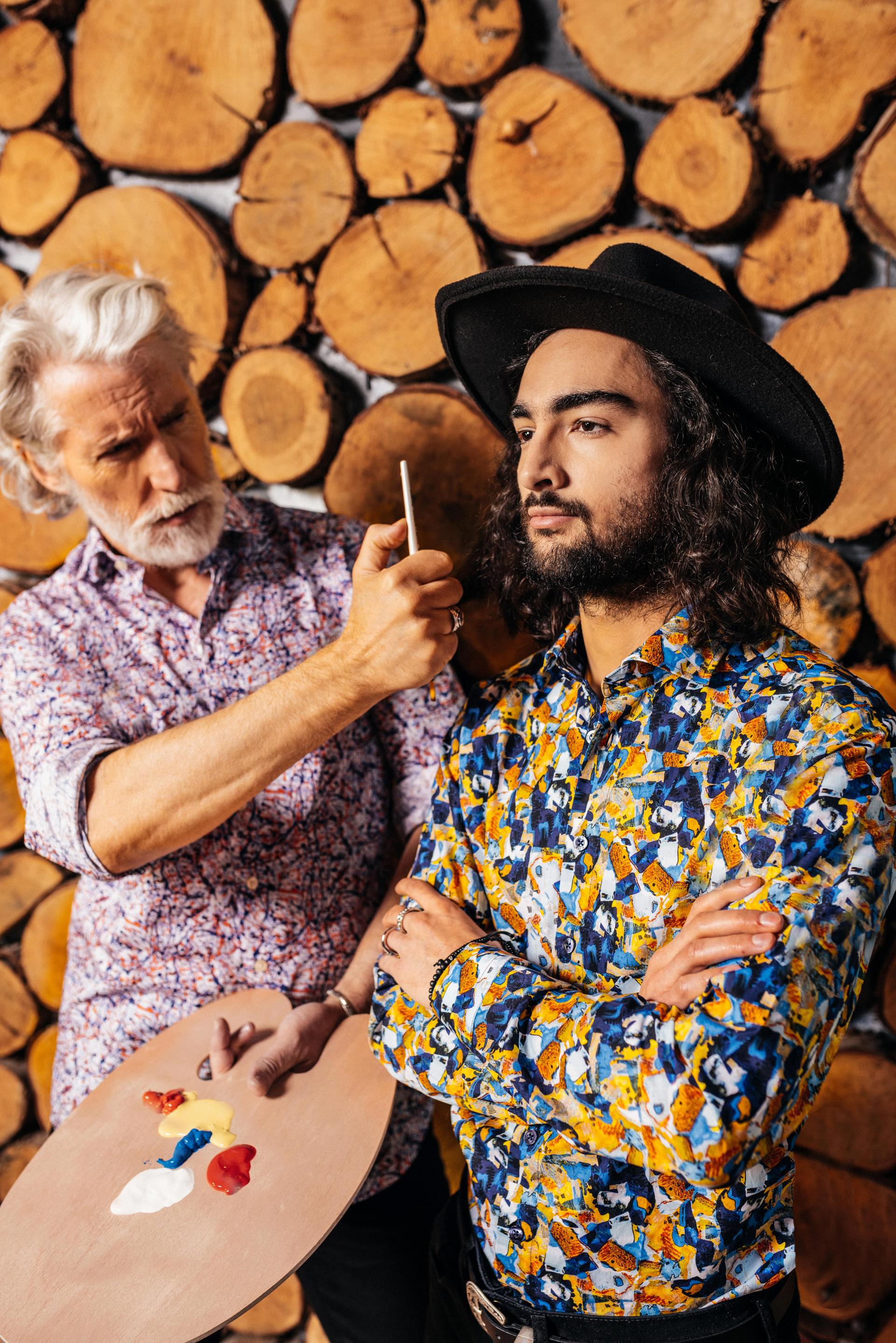 Blake Mill
Blake Mill shirts, £99
Blake Mill is a British fashion brand specialising in uniquely designed, sustainable shirts. Specialist technology is used to create every new pattern to ensure each is a one-off. The shirt on the left is inspired by Jackson Pollock, featuring an abstract paint splash design, while the one on the right, takes cues from Van Gogh's explosive use of colour.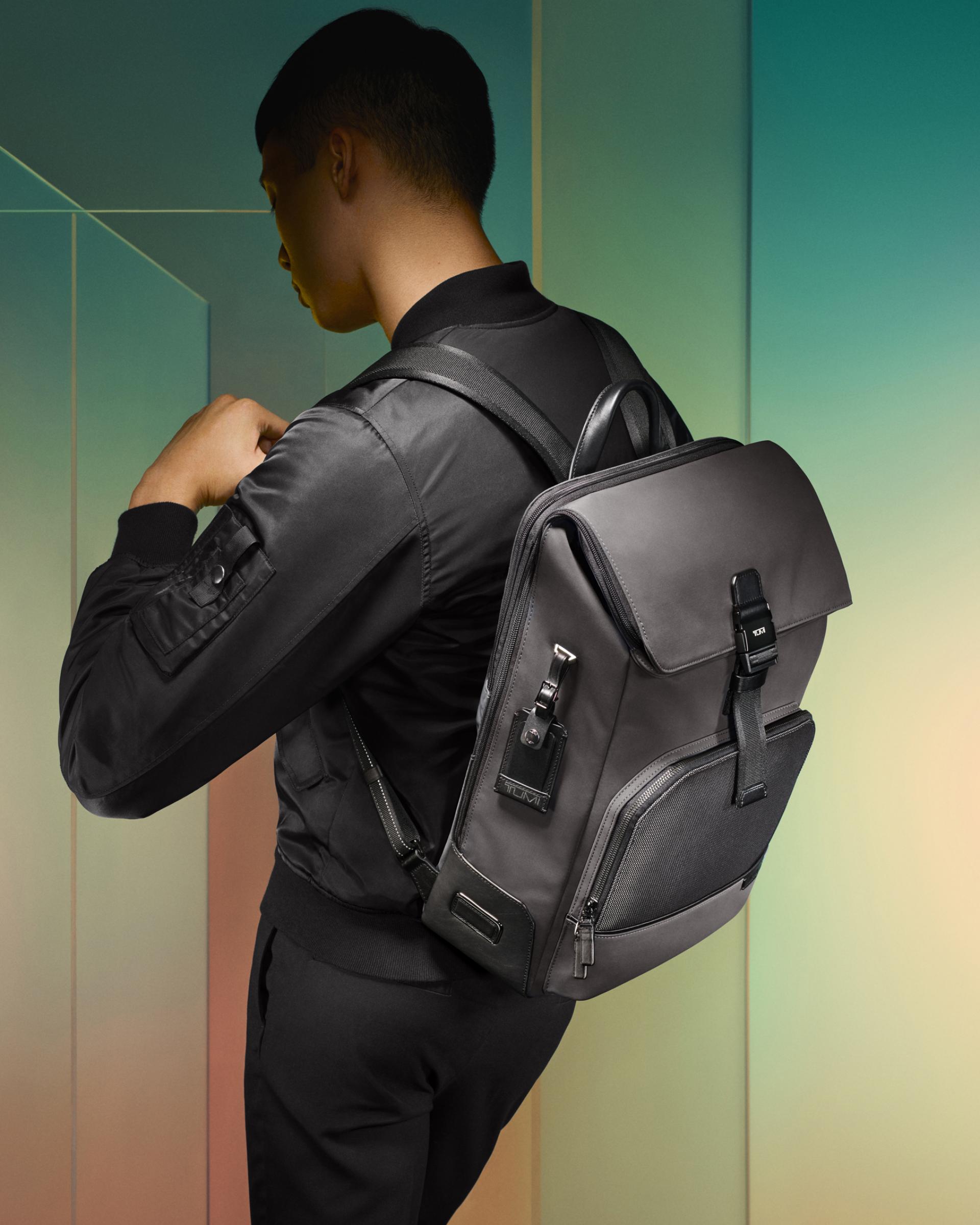 Tumi
Tumi Osborn Roll Top Backpack, £445
Tumi's Harrison collection was already renowned for its sleek and lightweight style. For SS20, it's been given a fresh update with some subtle design tweaks. This upgraded Osborn backpack has a useful L-zip under the roll top ensuring ease of packing, and a zip divider allows you access to the main compartment from the dedicated laptop compartment in back.