Alexandra Wood isn't your usual tailor. For one, she's a woman – one of the first on Savile Row, and still something of a rarity on the storied street.
Driven by a desire to make the world of men's tailoring more personal and less intimidating, Alexandra began her tailoring career in womenswear, but quickly discovered that she had a hidden talent for men's tailoring.
After a number of years working in luxury retail, while studying Design and Professional Pattern cutting at the London College of Fashion, she landed a role at Shanghai Tang on Sloane Square.
Two years later she joined its bespoke department as a tailoring assistant, but within two days was promoted to tailoring manager at the age of 21.
Since opening the doors to her own business in 2007, Alexandra has personally designed suits for a whole host of high-profile men. She even helped politician Chuka Umunna land successive placings in GQ's Top 50 Best Dressed.
Alexandra has been a regular fixture in the fashion press – featuring in titles such as Forbes, The Sunday Times Style, and The Guardian.
Which is all to say, we're rather pleased to announce that Alexandra is Square Mile's new style shrink.
If you want some advice from one of Savile Row's leading lights, just email your question to editorial@squaremile.com
Dear Alex, I struggle when it comes to finding shoes that are a bit more interesting to tan or black. Can you recommend any brands doing things a bit more interesting to the norm?
Shoes can be a tricky one for men and often guys are drawn to wearing the same type of styles because they don't quite know where to look for something new. Instagram is always a fantastic place to check out for inspiration.
I personally love The Hand Dyed Shoe Company run by Simon Bourne. He's obsessive not only about shoes but about the customers' journey. Their shoes are made to order and if you're ready to treat yourself to something special then this is the place to visit, either in person or online. 
Another great shoe designer for the slightly more flamboyant man who loves innovation is Justin Deakin, Shoreditch. Their shop is also super cool, with a moody dark interior and killer drumkit. Their new sneakers are to die for.
I'm 55 years old. What can I wear to avoid looking ridiculous while still looking remotely – dare I say – 'trendy'?
Fashion brands persist on using young, super skinny models, which don't reflect the norms of society. We hear you cry 'What about me?' and I totally get it. The main things to consider are fit, quality and timeless style. Keep these three elements in mind and you can't go far wrong. Also, never be afraid to experiment. Add colour, add texture, and see what makes you feel comfortable. In theory, you can still wear anything you like, just make sure it's a more considered option. For example, if you're buying jeans, buy dark, plain, smart ones and avoid light and faded at all costs, as quite frankly, they never look that great on anyone of any age.
We at Alexandra Wood cater for the older gent with our online styles, which are shaped to flatter men as they get slightly older. Drakes also does fantastic casual suits and menswear which meet the needs of the older gent beautifully and The Grey Fox writes about everything you could possibly imagine in his insightful blog about quality menswear over a certain age.
Since working from home due to Covid-19, I've found wearing shirts pretty tedious. What other options do I have now that it's getting colder?
When you're not going out and about it seems a little arduous to be laundering and ironing shirts all week. Interestingly, we've seen a sharp rise in knitwear sales. Likely, because the styles are becoming more interesting and more fitted which are far more flattering than the more shapeless styles of yonder.
Choose a short-sleeve polo top in a merino wool if you're a man who's always hot, or long sleeve if you feel the cold. They look smarter than a cotton polo top and also moderate your body temperature perfectly. Alternatively, choose simple crew necks or roll necks which look great when you throw on a sports jacket.
Look for styles with a mix of cotton/cashmere or merino wool as they're soft to the touch, work to moderate your natural body temperature and feel super comfortable. Arket, Drakes, Uniqlo and Alexandra Wood have some great ranges.
As the weather's heading to chillier times how do I transition my wardrobe to Autumn?
It's a funny old season as we can have beautiful, Indian summers or it can be Arctic. This is where 'layering' works perfectly. For those who have no idea what that term means: it's a case of wearing a number of lighter weight items, which you can then add on or take off as you see fit. It means you're never too hot or cold.
Next step is to choose clothing that is made from natural fabrics such as cotton, wools and bamboo that allows your body to breathe. Avoid choosing clothes that contain polyester, as they trap the heat in your body and make you overheat, even in frostier times. If you ever suffer from a clammy feeling, you'll know why.
Now that face masks are becoming increasingly compulsory, how do I wear one without looking like a dental nurse?
Fear not, there are some that are suitably stylish options. Choose a cotton mask for longevity, comfort and sustainability. Note: anything with synthetics will make you very hot.
If you're on a long train ride, you'll want to feel comfortable and ensure that your style game is firmly on. Choosing a pure, luxury cotton such as pima or supima (the finest cotton) won't cause you irritation, will be washable, and will be far more practical in the long run.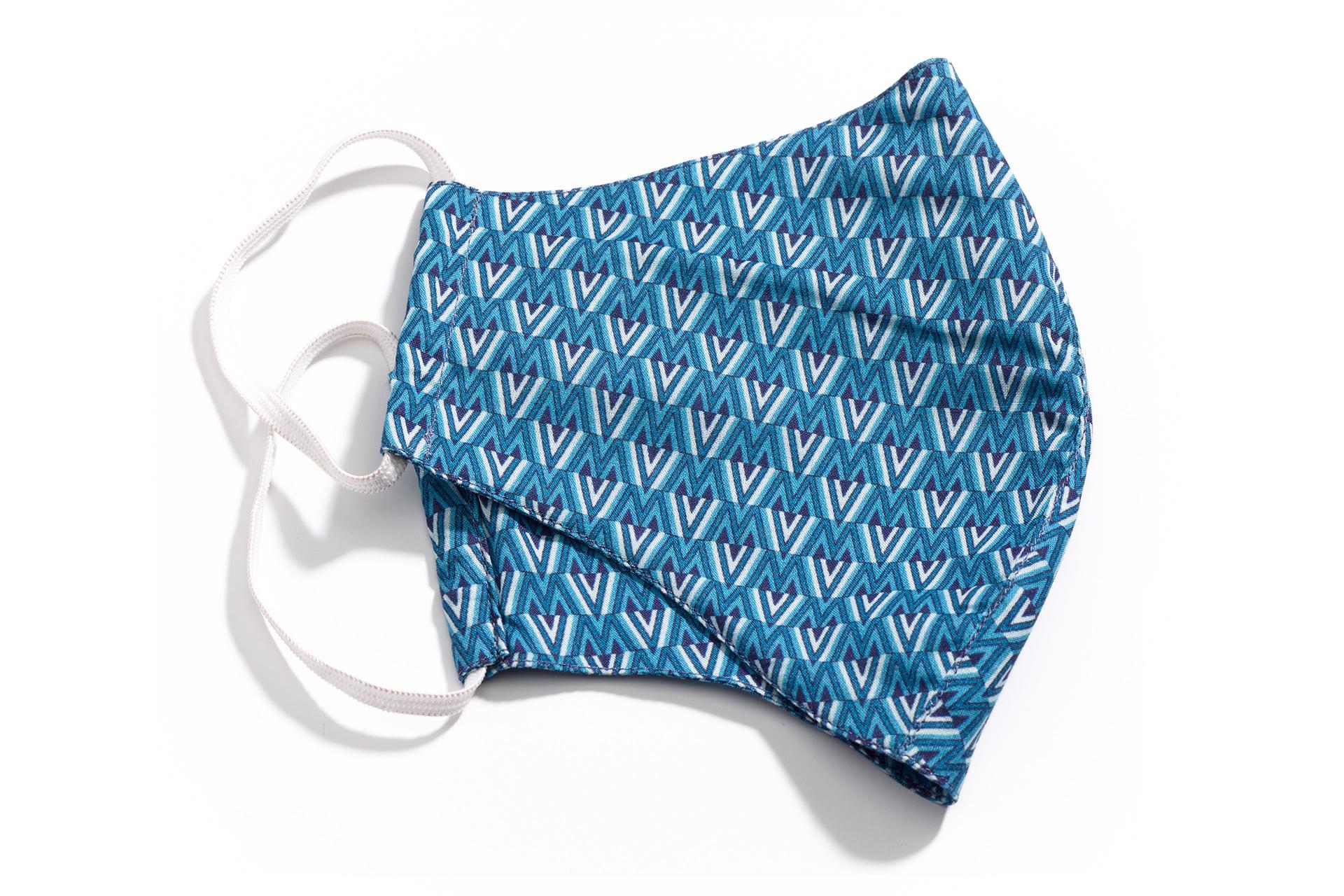 Our office has introduced a smart/casual dress code. I'm used to wearing suits. What should I be wearing?
Smart/casual is a tricky one. There is more to think about than choosing one of your trusted suits. It's worth some pre-planning so that you're not in a mad rush every morning.
Choose three great sports jackets; five shirts (one for each day); and three pairs of smart/casual trousers.
Choose twill, cords, smart jeans, flannel or wool for your trouser options.
Simply mix and match with a new pocket square each day if you like a splash of added colour and simply rotate each week.
It needn't be as hard as you may think; it simply means having an organised shopping trip and buying everything at once to ensure that everything matches well together.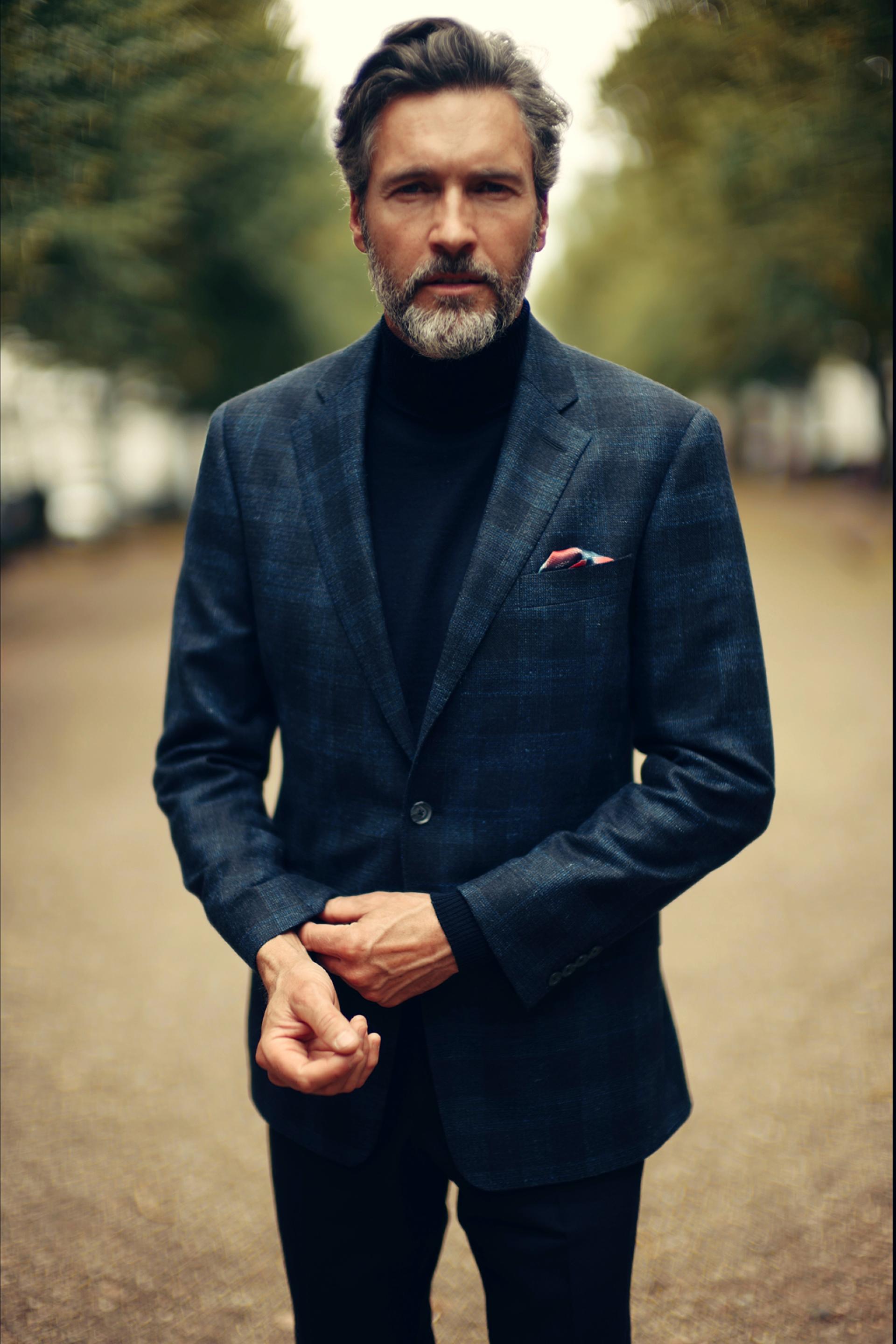 I need a suit for special occasions. What advice would you give?
The choices have become so varied that it's often hard what to choose first.
However, for the sake of not getting carried away, the most classic suit would be a navy.
Navy – or blue – has been proven to be the friendliest colour. So, whether you're going to a meeting or a wedding you can't fail.
If you're not looking for a conventional suit, then why not choose a cotton or cord suit, which is ideal for a really cool weekend look and the bonus is that you can split the pieces up and wear as separates.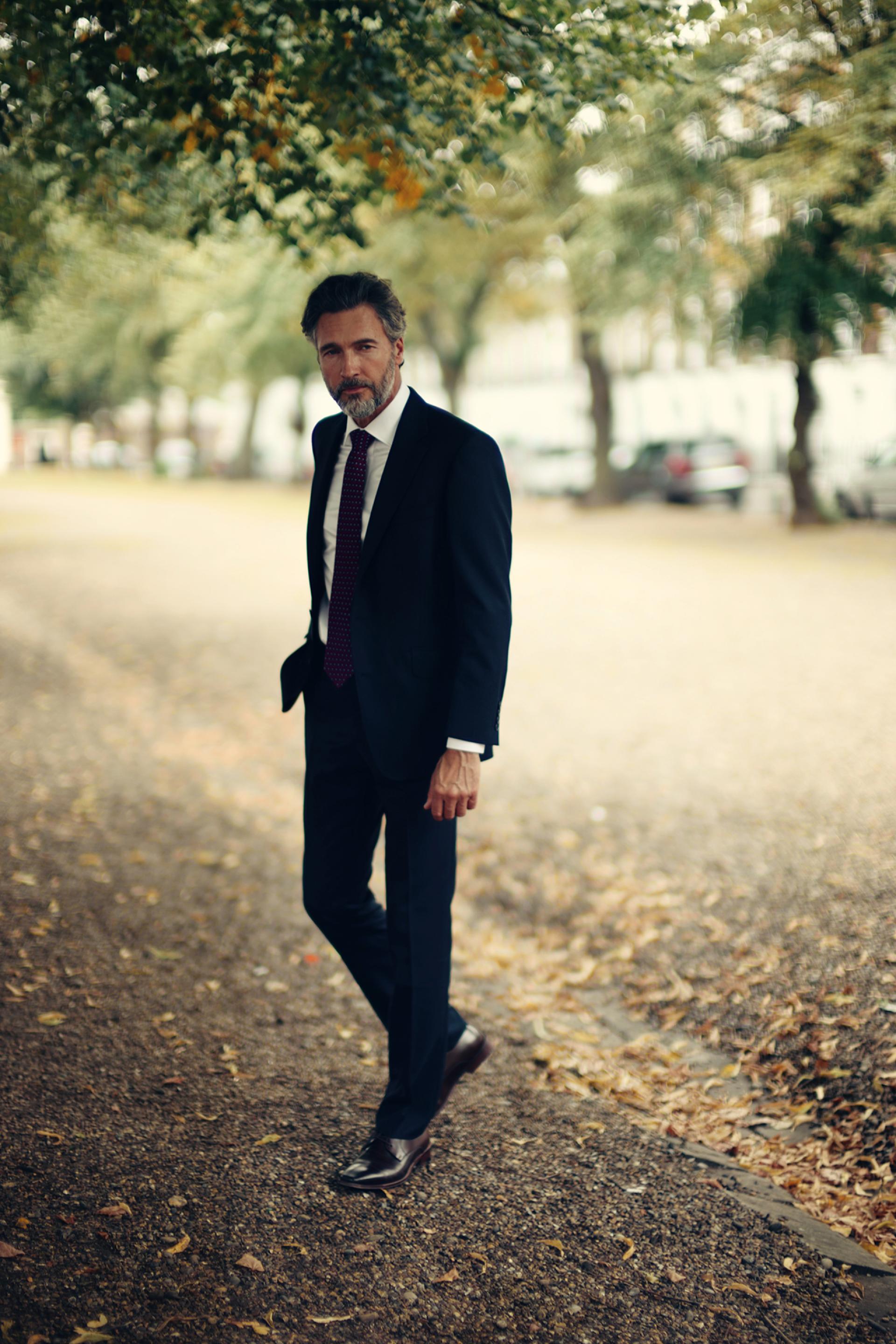 I get so hot in the Summer and want a shirt that makes me feel cool. But I'm not a fan of creased linen. What's my best bet?
The main importance here is that you choose a lightweight fabric made from 100% natural fibres, such as cotton or bamboo.
Not only is this good for the environment but they allow your skin to breathe, where 'non-iron' styles contain polyesters and or viscose and actually trap heat, therefore making you a lot hotter than necessary.
You will also want a weight of below 95g/m that indicates the weight of the cloth.
Look for poplin, Pima and Supima cottons for the ultimate in comfort value.
Supima cotton is a superior type of cotton grown in the USA, representing less than 1% of cotton grown in the world, offering strength matched with its butter-like softness.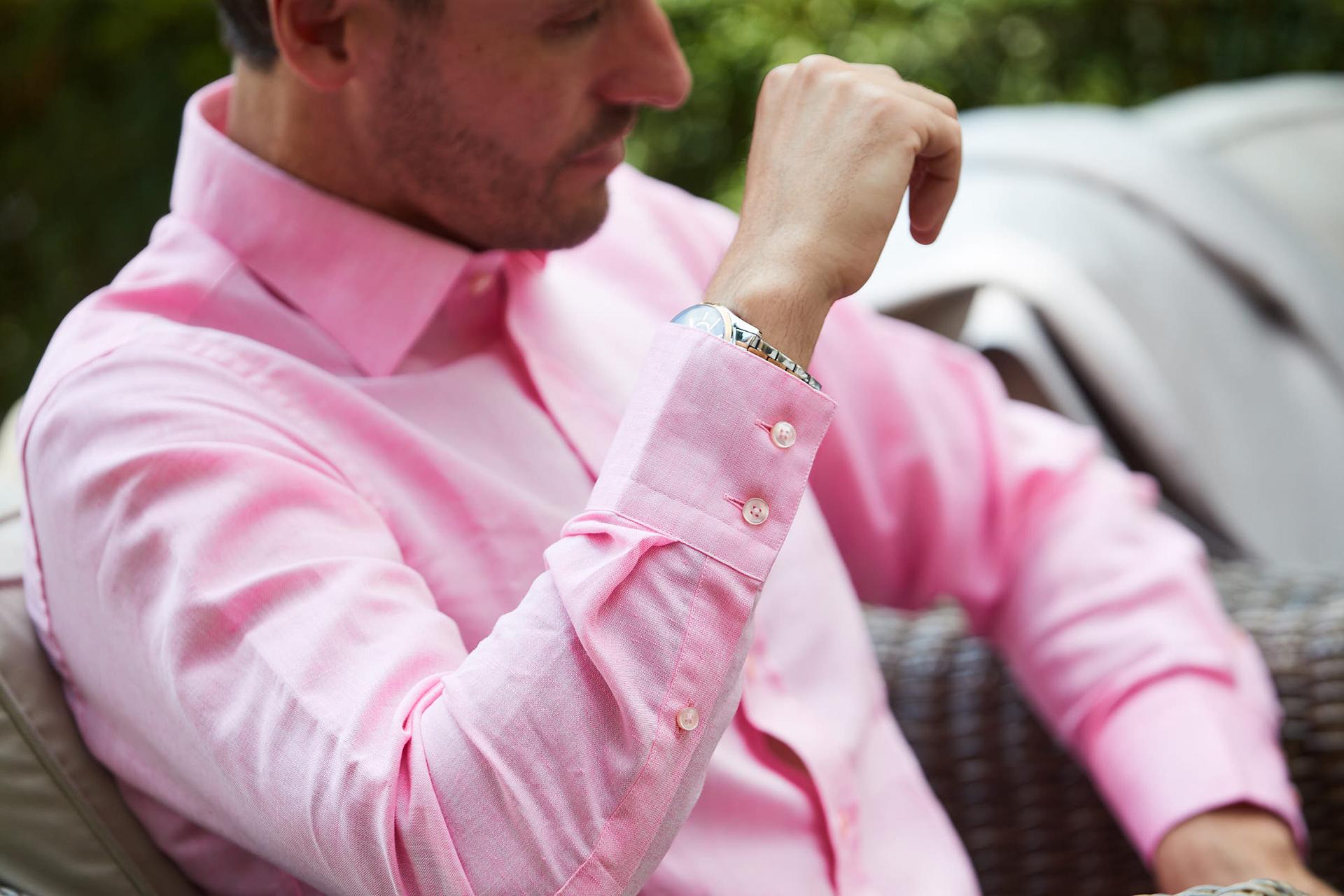 Any questions to ask Alexandra for next month's column? Just email editorial@squaremile.com