The days of fast-fashion are coming to an end. There has been a steady shift away from quick fixes to lasting style – and a community that is far more concerned with the impact of waste on the environment, while also being savvy about the traceability and true quality of the garments they are buying.
As an early adopter of sustainable style, Luca Faloni has been leading the way in this arena since the company was founded in 2014.
Consumers are now planning their wardrobes more strategically – rather than just packing them full of product – and look to the likes of Luca Faloni to populate them with key pieces that they know will stand the test of time. These are pieces that maintain shape and good looks, are versatile for today's lifestyles and can take the wearer from day through to evening or alternatively travelling for business.
The Turin-born designer may run his eponymous firm from London, but Luca Faloni meticulously sources his materials from his native Italy.
The cashmere, for example, comes from Cariaggi, one of the oldest in the country. Its brushed cotton comes from Grandi & Rubinelli, which has pioneered high-quality, shirt materials for nearly 30 years. And its full grain leather from Santa Croce – a location so representative of the industry that there is even a School of Leather based here.
If the days of shopping every weekend to buy cheaper quick fixes weren't already dwindling, then Covid-19 has certainly accelerated that trend.
Luca Faloni's Timeless Collection – from knitwear through to shirting, pants and accessories – is primed for the mind-set of buy better and buy less.
It's all about a considered approach – by both the brand, and by the consumer.
When Gucci bade farewell to fashion week in May this year, it was one of the first death tolls to the season-led merry-go-round that has dictated the fashion industry for more than a century.
It's brands like Luca Faloni who are showing the old school how it should be done.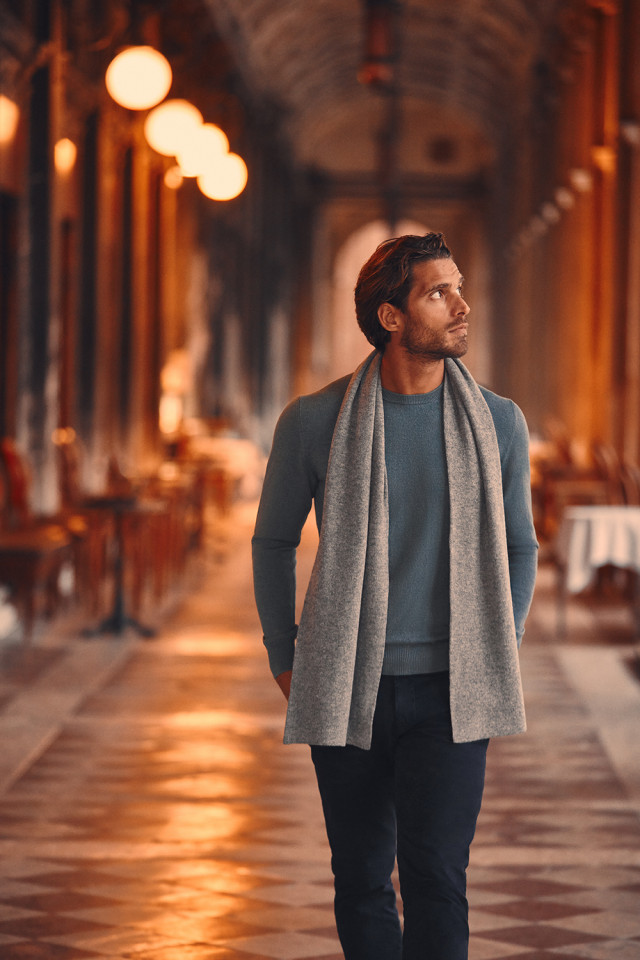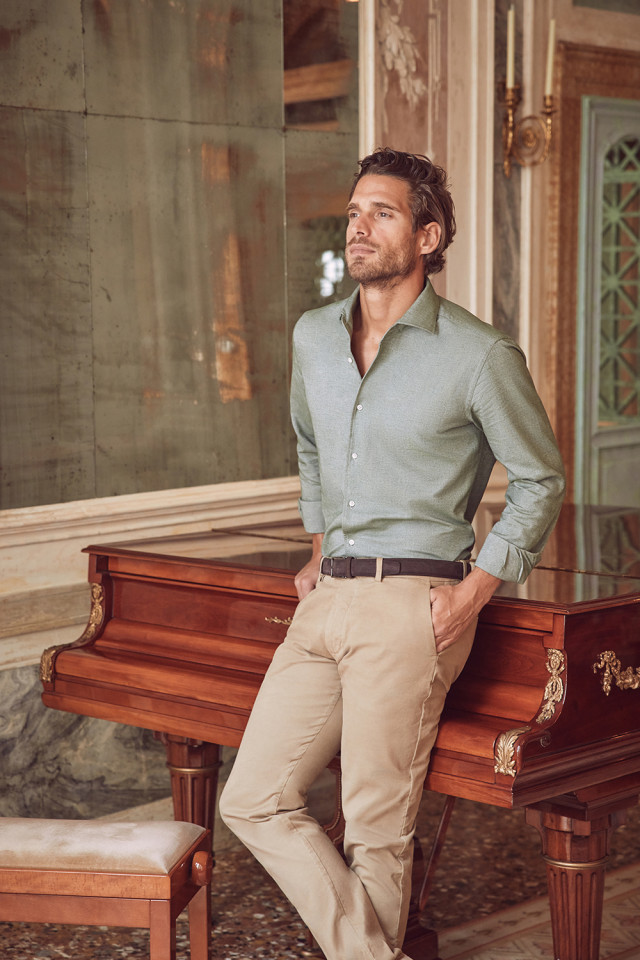 Take a look at Luca Faloni's wardrobe essentials.