The problem with villa holidays is that they can feel a little too much like hard work. To achieve total relaxation you need an absence of responsibility. And with self-accommodation, the impetus can often fall upon you – from cooking to cleaning to shopping.
And that's where The Thinking Traveller comes in.
With TTT, you're not just renting a villa, but benefitting from a complete travel service – including your own dedicated concierge on the ground.
They'll meet you at the airport; visit you at your villa to check you're OK; and fix any problem you might have.
They'll provide you with a cleaner who'll not just tidy up but wash and replace towels.
And you can even have your meals cooked for you, when you want a break from kitchen duty.
Any advice you need – from the best beaches to the top restaurants – is on hand. The beauty of The Thinking Traveller is that the thinking is done for you.
Of course, you do have to make one decision: where do you want to go?
The sea is so blue it's like it's had a filter put on top of it
Ever since I read My Family and Other Animals as a youngster – long before the TV adaptions – I've wanted to visit Corfu.
A young Gerald Durrell explained the magic of the island:
"Each day had a tranquility a timelessness about it so that you wished it would never end. But then the dark skin of the night would peel off and there would be a fresh day waiting for us glossy and colorful as a child's transfer and with the same tinge of unreality."
On arrival at Villa Calliope on the northern tip of Kassiopi, I could see what he meant. The sea is so blue it's like it's had a filter put on top of it.
And this is a villa that really makes the most of its views. It puts its enviable position front and centre – not to mention left and right.
There's a pool terrace; a dining terrace; a lounge terrace; and even a table tennis terrace – all staggered along the shorefront. And in case that wasn't enough al fresco for you, there are terraces outside of three of the four bedrooms, too.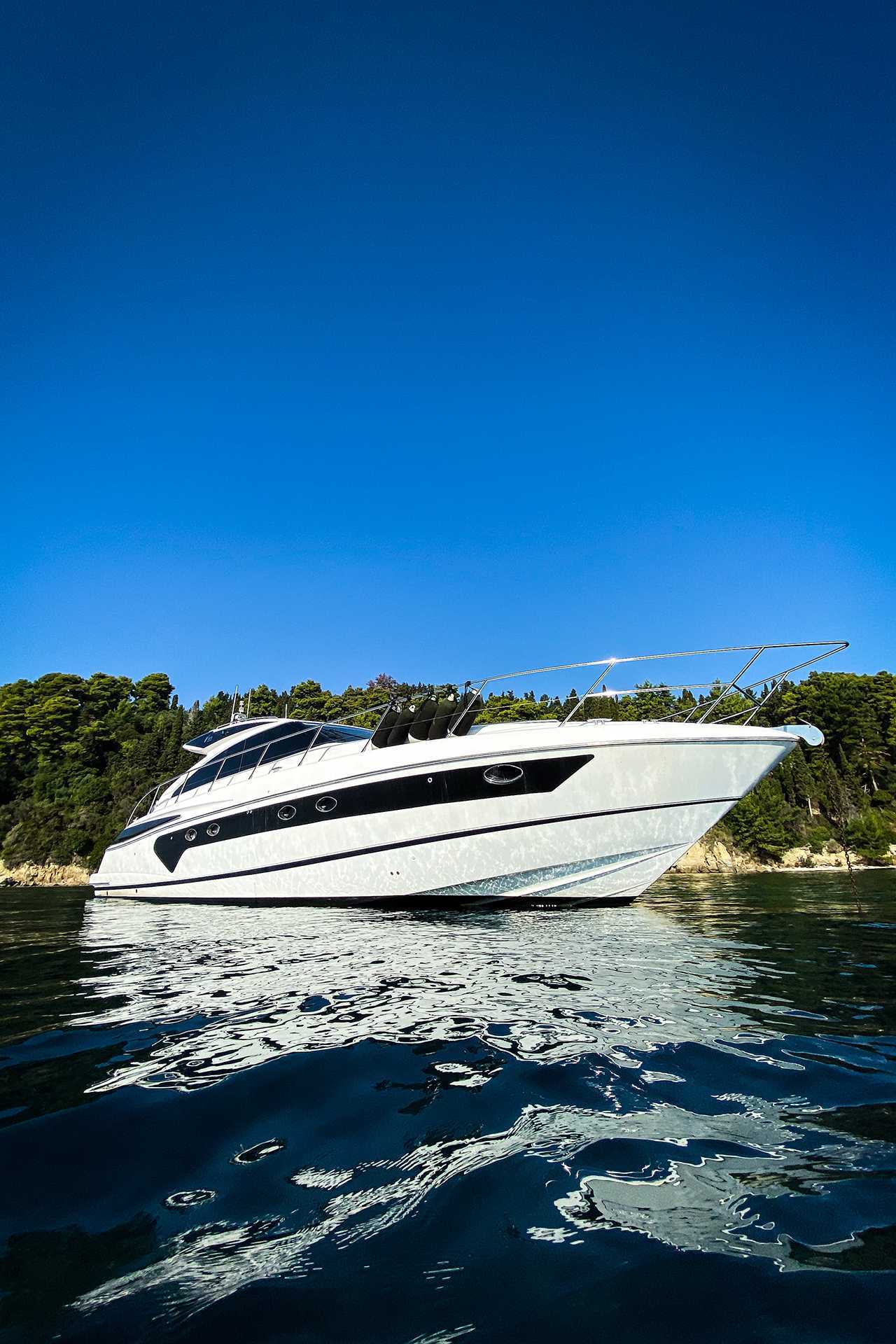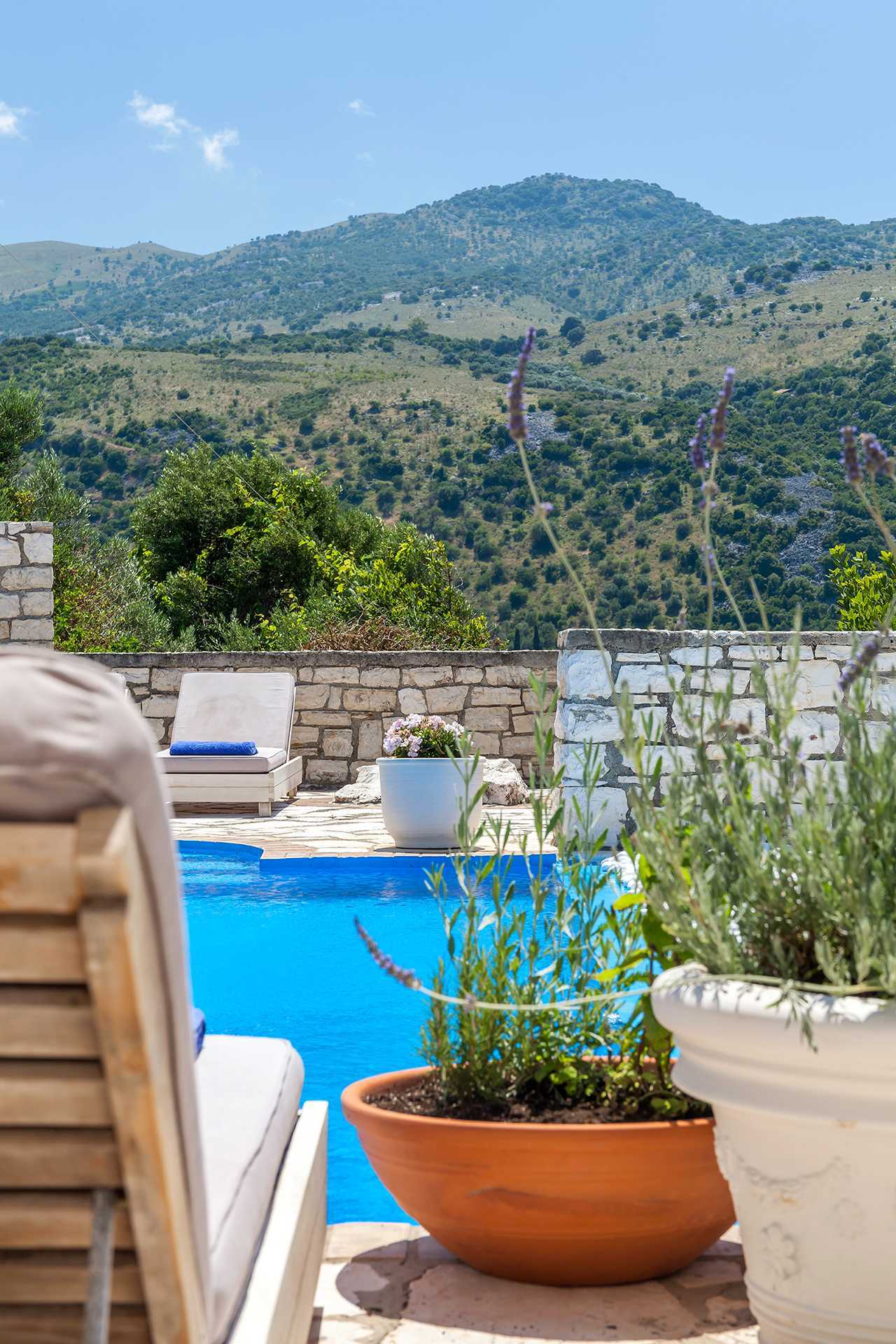 Whether it's swimming or playing, sunbathing or sundowners, this place has it going on.
Because you're at the pinnacle of a promontory you have more than 180-degree views.
Your garden for the week descends to a cluster of jagged rocks, their resident pools, and the sea beyond.
The front room has wall-to-wall windows that make sure even when you're inside you feel like you're outside. The only thing that might draw your attention is the giant flatscreen TV which takes up nearly half one of the walls.
When it comes to exploring the local area, scooters and quad bikes are both good fun, but I'd rather take sea than road any day. A quick text to your TTT rep and a boat trip can be arranged for you – the harbour a 10-minute walk from the villa. These are called Think Experiences – and can range from vineyard tours to cultural day trips.
We went full Diddy for the day, and hired a Princess V53. There's nothing quite like anchoring up at a deserted bay and swimming in sea clear enough to see the bottom. The yacht was stocked with beer and snacks; and there's a captain and crew on hand to make sure you enjoy every minute. Off season, the Princess will set your back a very reasonable €1,000 a day; on season up to €3,000. But split between up to 11 people, it's a small price to pay for feeling like a million dollars.
Back at the villa, Sia – our housekeeper and adopted Grecian mother - cooks up a storm. Moussaka and stuffed peppers; calamari and whitebait; hummus and tzatziki.
It's a little tricky to find too many gems among the Greek wine on offer at the local supermarkets, but fortunately TTT can curate and pre-order some excellent local drops and make sure they're chilled for your arrival.
If you're looking to unwind further, Kiki at Soul Touch is definitely worth a visit – one of the best massages this correspondent has enjoyed.
A trip to Corfu wouldn't be complete without indulging in a little Durrell fandom - and a trip to his childhood home is a must. This isn't just for Durrell geeks, mind - it now has a wonderful restaurant for long lazy lunches.
Sadly, neither my family nor any of our animals can follow in Gerald's footsteps and actually emigrate here. But I can see an annual trip becoming a firm family favourite.
In-villa cook service costs $90 per meal. Villa price is dependent on occupancy: from €4,810 per week (sleeping 6); from €6,380 per week (sleeping 8, full occupancy).
Calliope is available to rent exclusively through The Thinking Traveller. See more here: thethinkingtraveller.com