When you enter your room at the Mandarin Oriental Hyde Park, it's like opening the door to a brand new Bentley. The first thing that hits you is the smell – the warm earthy goodness of rich buttery leather.
It's coming from the chocolate leather stools, padded headboards and pebble-grain writing desk. There's even a leather holder for the TV remote – you wouldn't want to see anything so crude as plastic after all, would you?
The newly refurbished Mandarin Hyde Park rooms may have only opened last April, but being inside them is like being transported back in time – to a classier, more refined era.
The lights on the wall are like the headlamps from a vintage 1920s Blower. Then there's the plush green velvet sofa; the fluted glass lamps; the burr veneer cabinets; the polished brass fittings. I want to steal everything and put it in my house. As it is, I'll have to make do with the Miller Harris bathroom products. (Oh come on, we all do it.)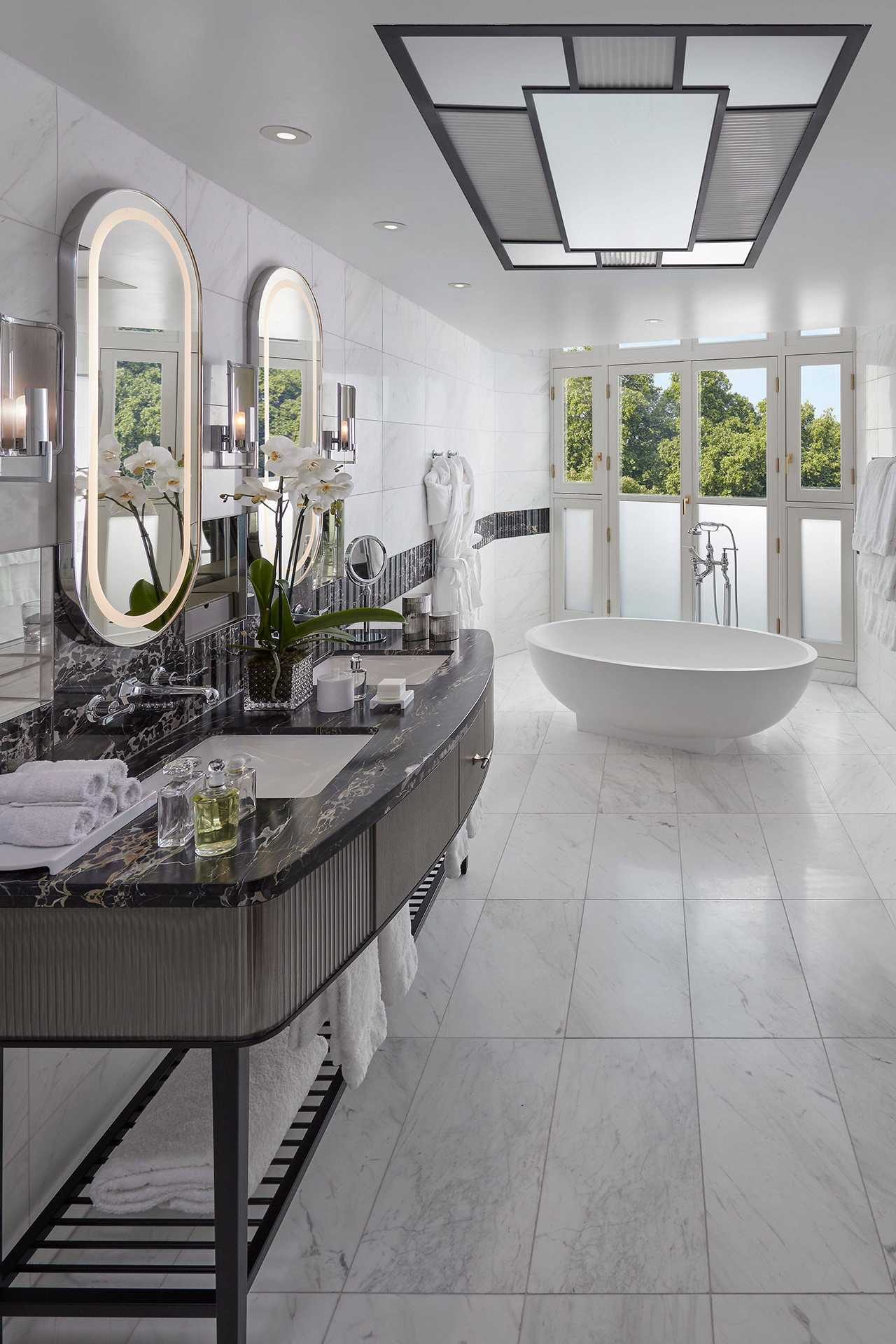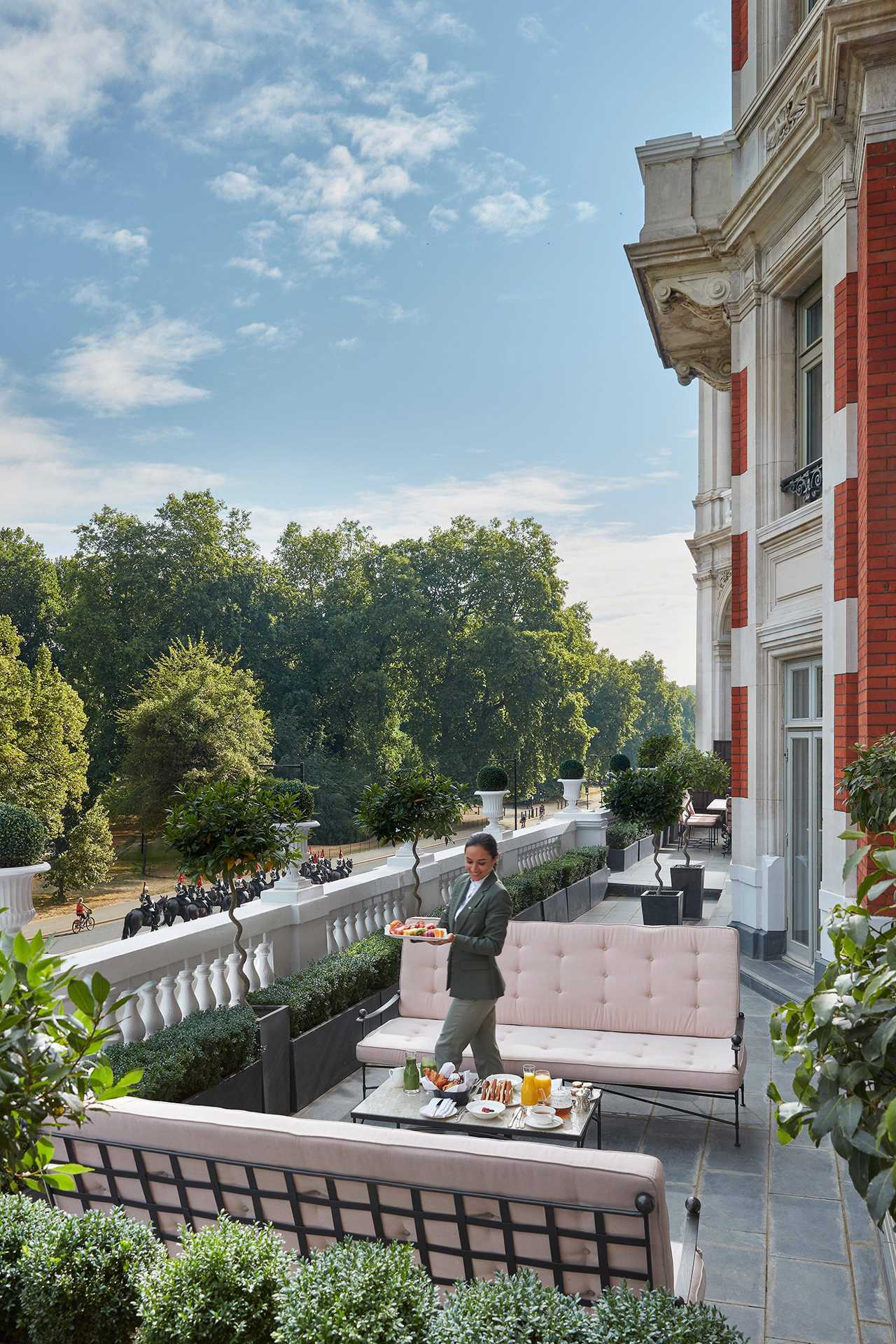 It's not all deco chic, though. Now and again there are contemporary flourishes. My wife practically implodes at the inclusion of GHD straighteners and a GHD hairdryer "actually positioned by a mirror". I, on the other hand, am more impressed by the Duravit loo. It's what Alan Partridge might refer to as a "Buck Rogers toilet" – heated seat; remote control lid – it's totally unnecessary but amusingly indulgent. And there's no excuse for leaving the toilet seat up as you just have to press a button for it to descend.
Look out of your windows, and you'll see views across Hyde Park to the Serpentine. There's not a road or building in sight. Yes, the Mandarin Oriental Hyde Park is in the centre of Knightsbridge, however, it feels a million miles from town.
None more so than in the subterranean spa. It may be below ground, but this spa is next level. There are velvet-lined watch-and-jewellery holders in the lockers, for example; there are Aromatherapy products on tap. Once you've changed into the fluffy white robes, there's a steam room, sauna, experience showers, swimming pool, vitality pool – the greatest hits of a spa, essentially.
I highly recommend the Digital Wellness Escape: this 90-minute massage treatment concentrates on the head, eyes, neck, shoulders, hands and feet – all with the aim of easing the stresses and strains from the frequent use of digital devices.
The Spa at Mandarin Oriental Hyde Park
Assuming your therapist remembers to wake you up (you will fall asleep – it's that relaxing), then make sure you hit up Bar Boulard. The bistro specialises in large format wines – the sommeliers open up a few exciting jeroboams each night serving these rare bottles by the glass.
The Mandarin Oriental is also the only place you can have breakfast at Dinner. Heston Blumenthal's Michelin-starred restaurant makes way for a buffet and a la carte brekkie that is worth booking a night here alone.
Ultimately, this hotel does an amazing job of transporting you: to a different time, to a different space. Normally, you'd have to battle your way down the M4 to find this level of relaxation. And sure, country retreats are grand, but there's also a lot to be said about finding an escape in the middle of Zone 1.
Rates for Mandarin Oriental Hyde Park, London start from £760 per room per night. For further information, please call 020 7235 2000 or visit mandarinoriental.com/london