So you want five-star facilities, but without the fustiness? Somewhere that is family friendly but still feels super special? You're in luck. Or should that be Lucknam?
The renowned Wiltshire hotel has you covered – especially thanks to a brace of new cottages. The first is the Keeper's Cottage – a traditional three-bed that has been painstakingly refurbished: think the best of period charm (Belfast sink; wooden beams; exposed stone work) combined with just the right proportion of tech goodies (flatscreen TVs; Ruark Audio player; Nespresso machine).
The second is so new that it wasn't even open when we visited, but it will be by the time you read this. It's a four-bed with a slightly more contemporary feel, but just as homely.
One thing both cottages enjoy is onsite catering from the neighbouring hotel. This starts as you walk in the door with your arrival care package. A pair of champagne bottles was the first thing I spotted, but for those with more practical priorities, there's also fresh milk, butter and bread as well as a homemade carrot cake. (If you like it as much as we did, you might consider signing up to the Lucknam cookery school to learn how to make it.)
Breakfast is also delivered to your cottage every morning. We enjoyed – and I don't exaggerate – the best strawberries ever; tomatoes ever; eggs ever; you-get-the-idea ever. The produce here might come from the earth but it's out of this world. My son even ate the mushrooms – and he never eats mushrooms.
The produce here might come from the earth but it's out of this world
Speaking of the kids, this is where Lucknam really comes into its own. On their beds, they were each welcomed by Chester, the stuffed horse (you can meet the real Chester in the neighbouring equestrian centre); a Tractor Ted book signed by the author (Farmer Giles?); and a mini bathrobe and slippers (the correct sizes for each child; the toddler's is beyond cute).
Next door to the guest cottages is The Hideaway – this final cottage is essentially a full-sized fun house. Downstairs there's a room full of train sets and car tracks; another of baby toys and stuffed animals; upstairs there's one with a foosball table and table tennis table; another with cinema screen; and a final with X-Box and PlayStation. Frankly, if they'd thrown in a bar, I'd have happily stayed there all day, never mind my six year old.
However, that would be a bit of a shame, as there are more than 500 acres to explore. You get a taster of these as you first pull onto the estate – the mile-long tree-lined driveway is a proportionately impressive welcome. Indeed, the drive is so prodigious that at the start of the Second World War it was used to hide Spitfires and Hurricanes – the huge beech trees and lime trees making perfect camouflage from German reconnaissance flights.
Elsewhere there are tennis courts, cycling paths and word-class equestrian facilities. When it comes to the latter, Lucknam has impressive form: during the 1960s and 1970s, under the stewardship of owners Jeff and Bab Stevens, the stables bred and trained 200 winners including Raffingora and My Swanee.
After a long ride (whether on bike or horseback), the ESPA Spa should be your next port of call: kids can go in the pool while you take it turns to get the relaxation you need in the therapy rooms. I can highly recommend the so-called Fitness massage. Don't worry: you don't actually need to be fit to qualify for it – just have enough aches and pains to benefit from a good pummelling.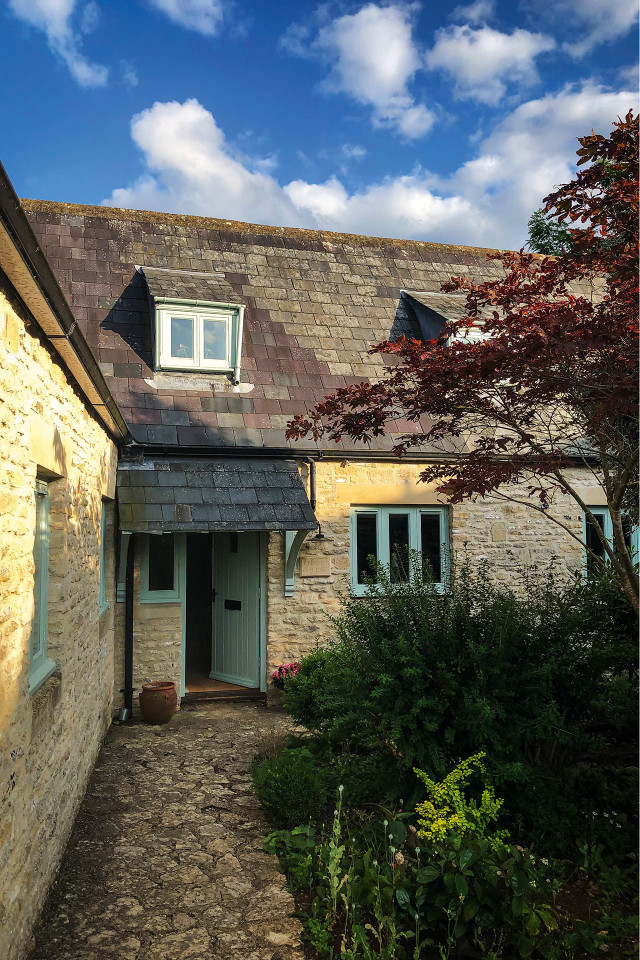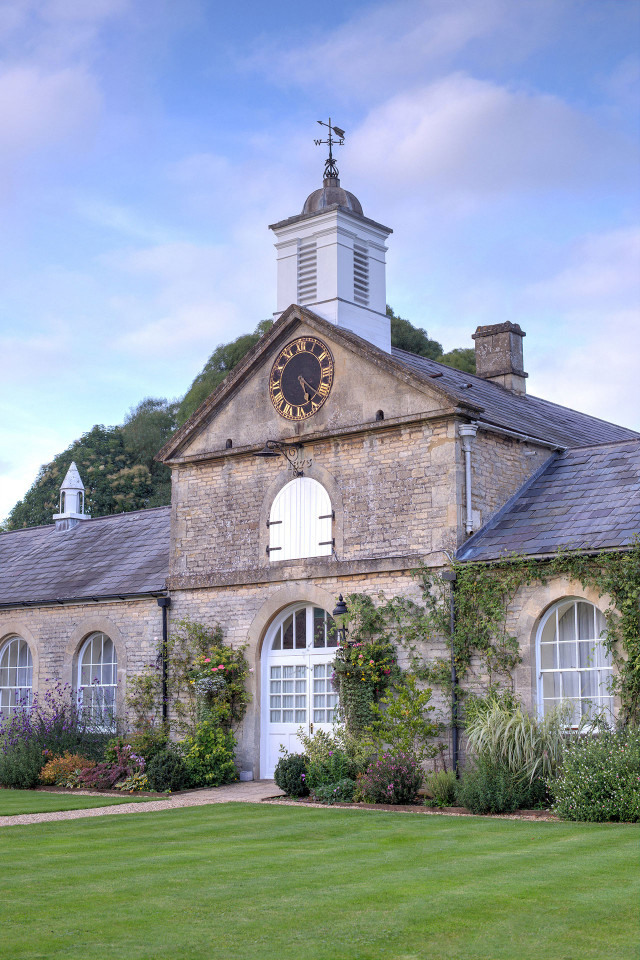 For dinner there's Michelin-starred dining from Restaurant Hywel Jones or the more relaxed brasserie. The latter offers not just delicious food but floor-ceiling windows overlooking manicured gardens.
But if you're a guest in the cottage, you may just want to hole up there. Enjoy your own kitchen, relax in your own space, and pretend – even if it's just for a weekend – that you actually live there.
Rates at the Keeper's Cottage at Lucknam Park start from £1,470 per night based on a family of six sharing on a room-only basis. There's a two-night minimum stay over the weekend. For more information, see lucknampark.co.uk