A HIGHLY TRAINED TEAM of blue-eyed huskies are flying along pristine white snow tracks, twisting and turning together as they pull a sled at a spine-tingling 40km/h. They follow a winding course through a thick forest of pine trees before being pulled up short by their human leader, or 'musher'. The dogs bark and whine, eager to race off again but the sled they're attached to by a complicated series of leather reins remains stationary. It's a few seconds before I, the musher's passenger, wrapped up in blankets in a low cot like a super-privileged baby, see another team of huskies approach from the opposite direction and stop, too.
I've ducked many times along this exhilarating route to avoid being spiked by low-slung branches and given how close we've come to the icy sides. What happens next is typically impressive for an adventurous day out in the mind-bogglingly beautiful Laurentian mountain range, an off-the-beaten-track in Quebec, about two hours' drive north of Montreal, where you feel about as far removed from day-to-day life as possible.
My musher lifts each dog as if it weighs nothing, stashing them in the deep snow drifts either side. He tells me they might start fighting otherwise and no one wants that out here in the middle of nowhere. I hold my breath as the other sled squeezes past but now there's a few feet between them there are no arguments from either crew. Then we're off again, careering through the trees, joy ramping up as we cover a huge amount of ground in the most unique and stylish manner.
Although I've been skiing all over the world, it wasn't until I saw these magical scenes that I had any real concept of resolutely untamed snowscapes like this existing in real life, outside of the Narnia films they're so reminiscent of. It's truly sublime and the perfect backdrop to an authentic Canadian winter adventure, such as this husky race experience with the gorgeous people from the Kanatha-Aki natural activity centre.
A few days earlier I tried and failed to catch a pike while ice fishing at Lac Saint-Pierre, a Unesco-protected biosphere of such dazzling, surreal beauty in the region of Mauricie halfway between Montreal and Quebec City, I couldn't stop staring around in disbelief. This tributary of the St Lawrence River turns into a vast snowy plain in winter with 26 inches of ice under foot, under cabin and under truck – our guide assures me this is more than enough for us and our vehicles and the few cabins dotted around. Canadian fishers pitch up, drill holes into the ice, stick lines down there and kick back as people like to do, all over the world. Doing it here just seems a lot more extreme, in terms of temperature and landscape visuals. The serenity is extreme and I soon find myself envying those who regularly hang out here in the Arctic conditions.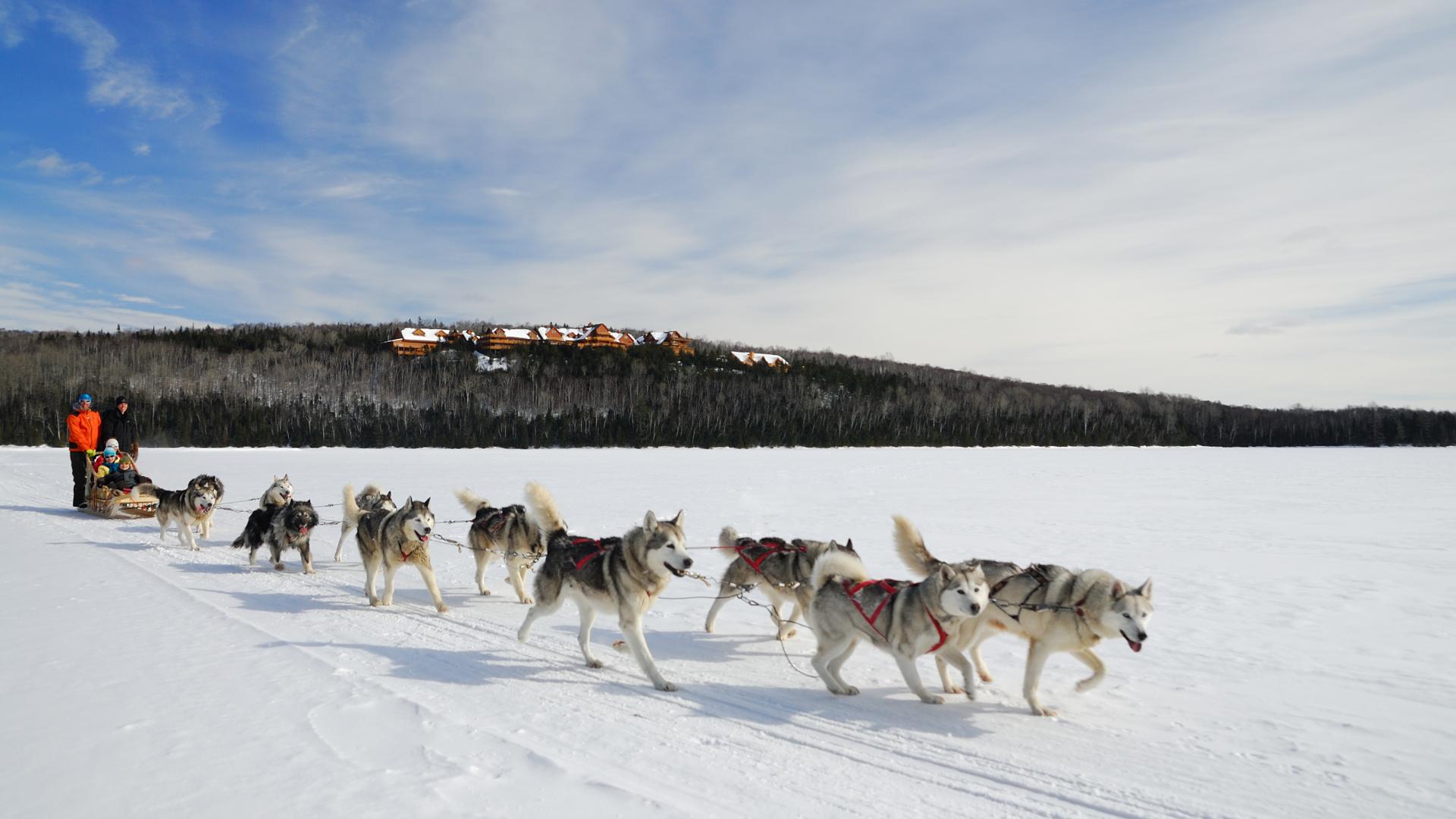 We fly into Montreal and immediately set off for Trois Rivieres, a small city at the confluence of the St Maurice and St Lawrence rivers and the economic and cultural hub of Quebec's Mauricie region, a couple of hours' drive north. After loading up on eggs, crispy bacon and historic hash-browns at Hotel Delta we board a seaplane ride, flying high above the breathtaking landscape where thousands of lakes are hidden beneath metres of snow. There is some chat about landing on one of these lakes but the all-knowing pilot from Hydravion Aventure decides the weather is adverse and could leave us marooned, having to dig ourselves out with the on-board shovels. Unsurprisingly, no one tries to persuade him otherwise and the views from up here are so insane I'm quickly shaken out of any fears.
Afterwards we visit Chez Dany's Sugar Shack, a traditional hut in the countryside where the sap of the maple tree is boiled and turned into maple syrup. Quebec contributes 75% of what's available on the planet and this stuff is a true Canadian obsession. We eat hunks of maple-boiled ham, dishes of potatoes also liberally slathered with the golden stuff, vegetables marinated likewise and a hearty soup.
Next up is a few days in the winter forest fantasy of your dreams that is the Lanaudiere region, where you will find many of Quebec's finest 33,000km of snowmobile trails. The Auberge du Lac Taureau is a stunning hotel deep in the middle of gorgeous nowhere and the ideal base for trying out winter-sports. There's a very scenic outdoor pool which is a hell of a thing to get in to, what with the -20°C temperatures and all, but once you're in the steaming hot water you won't want to get out. However, dinner is not to be missed and we feast on local meats and fish in the pine-heavy surrounds of the majestic dining room. All that food and freezing fresh air combined with beyond sinkable beds means sleep is deep.
The great night sets me up for snowmobiling. The man in charge asks if I've ever been on a jet ski because this is 'exactly the same' so I'll be 'fine'. After a few minutes working out how to brake and how to go faster, not to mention getting used to the turns, I'm away – and it's glorious. We speed through a largely empty forest and the open terrain bordering the frozen (of course) Lac Taureau, marvelling at the bars and restaurants which can only be reached by this mode of transport.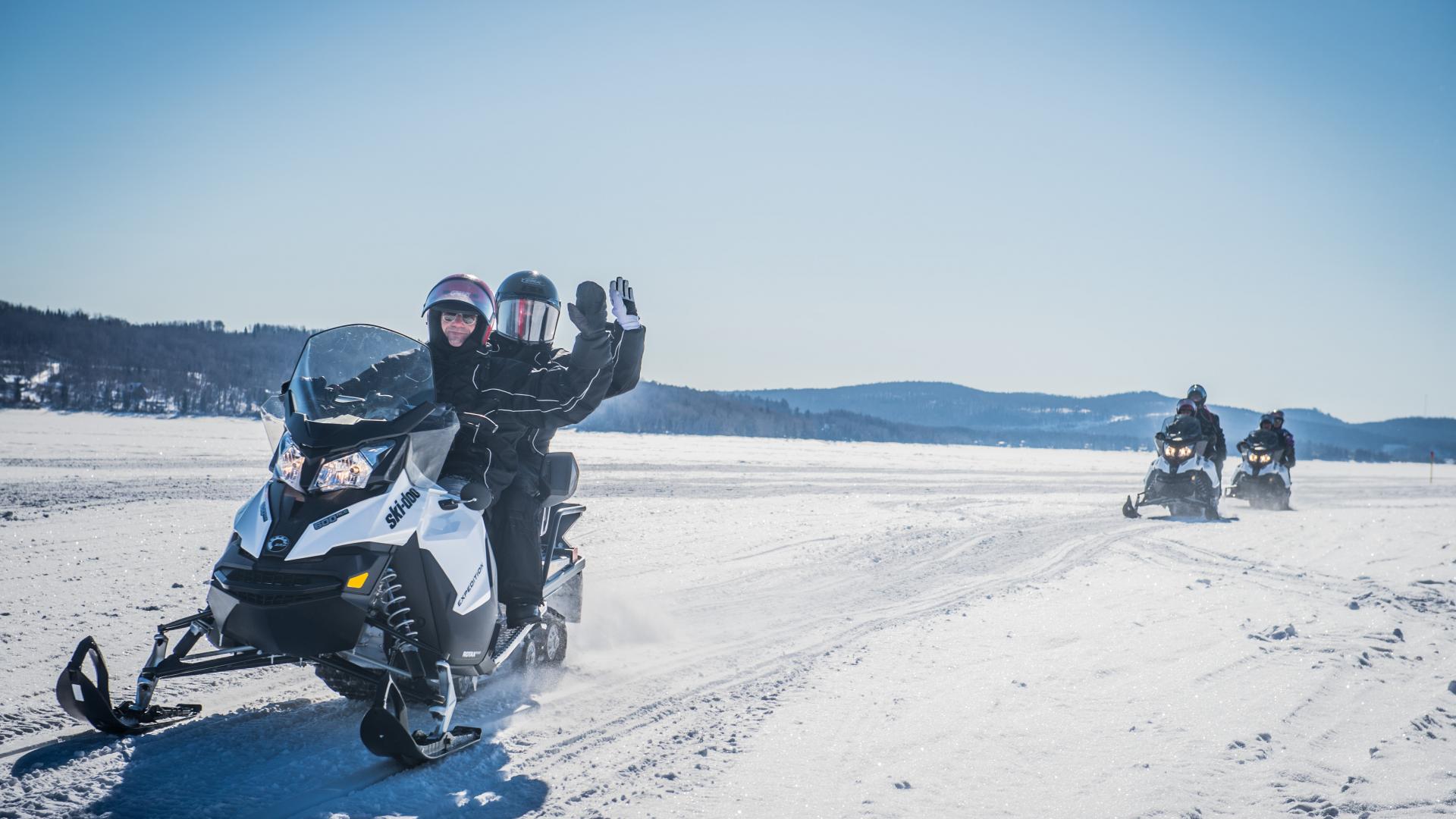 Given that you have to fly in and out of the super-cool city of Montreal to access these out-of-the-way places it would be insanity not to explore the delights of what those in the know call 'the Berlin of North America'. The Fairmont Queen Elizabeth is where John Lennon and Yoko Ono famously performed their 'bed-in for peace' in 1969 and fans can book the same suite. Non-fans should stay here anyway because the recent $140m refurbishment has brought this 950-room, centrally located behemoth bang up to date. Bathrooms are stocked with Le Labo toiletries, on-site restaurants are destinations in themselves and the sleek, chic wellness centre has virtual yoga and Pilates classes.
For a great city tour contact Thom Sievewright, @montrealexpert on Instagram, a local influencer and guide par excellence, who knows everything. Yes, there is the Basilica Notre Dame – as architecturally ravishing as you would expect, and yes, there are old buildings and statues by the old port, but none of this is new. Much more interesting to me, and what Thom delivers, is mooching about the edgy, exciting Plateau area with its sensational street art. The visually arresting huge walls, painted by famous graffiti artists from around the globe, are usually commissioned for the annual Mural-Fest and stay up for a year, which only adds to the ephemeral coolness of it all.
Mile End is home to rock band Arcade Fire and my favourite neighbourhood. It has the highest concentration of working artists in Canada, a feminist theatre called Espace Go and is stuffed full of hipsters and accordingly hip places to hang out. The cafés, coffee shops and homeware and clothing stores are delightful and it's worth carving out time to wander these joyous streets, browsing, people watching and pretending to be a local.
Montreal also has the second highest number of restaurants per square mile in North America, after New York, meaning it's a foodie heaven. Schwartz's, a traditional Hebrew deli, dates back to 1928 and is now part-owned by Celine Dion who sometimes pops in and buys everyone's sandwiches. Join the line for brilliant brisket with a side of pickle and fries – about £7 if Celine doesn't show. Le Mount Stephen is a super-luxe hotel in the Golden Square Mile and a must for lunch, dinner or at least a cocktail in the swanky bar. Les Enfants Terrible at Place Ville-Marie is a classic brasserie serving seasonal cuisine with a side of mind-blowing views, thanks to its top floor, heart of downtown location.
Come to Quebec for vast wilderness, a friendly Francophone identity, alternative sports, fabulous food and the ultimate getaway from normal City life.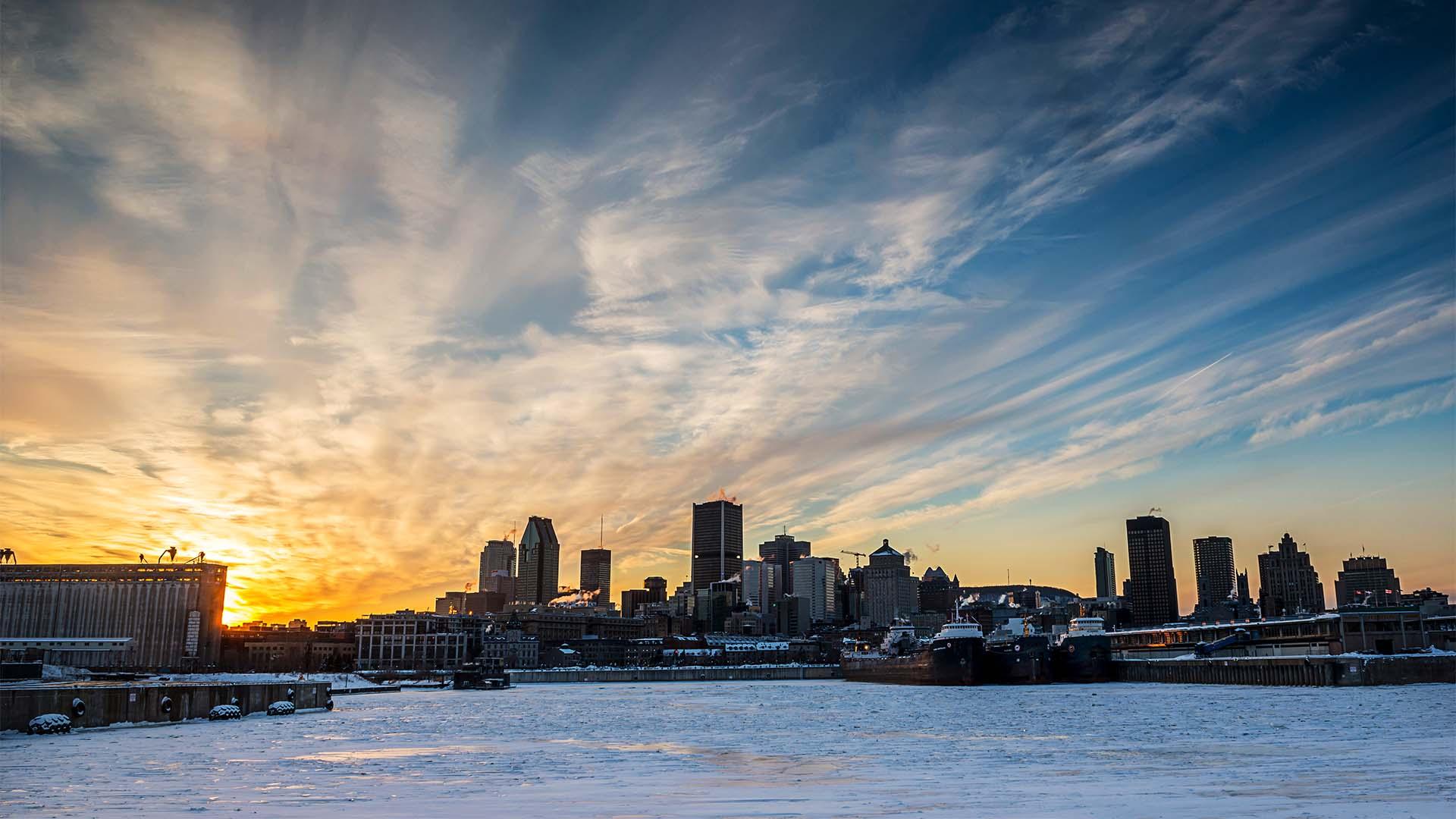 Rooms at the Fairmont Queen Elizabeth start from $359pn. For more info, see: quebecoriginal.com; quebecauthentique.com; mtl.org