It's an understatement to say ski style has suffered its fair share of fashion crimes over the years. Zip-off arm jackets; Moon boots; jester hats; denim (on piste). When it comes to buying kit for the slopes, the only thing that's actually cool is keeping warm. This is our pick of the best-made kit that will never let you down. Just don't go and ruin it all by wearing a bum bag on top.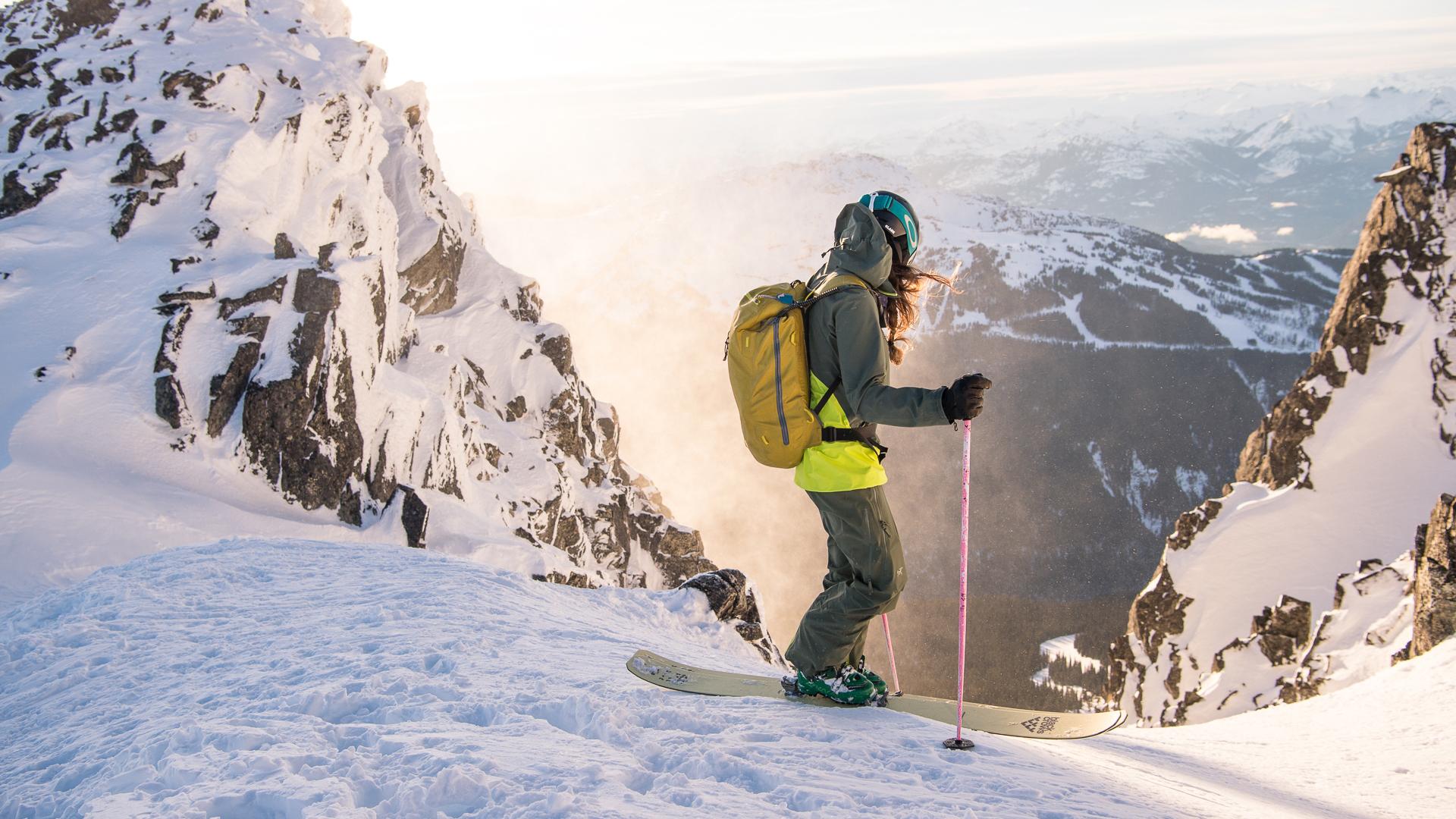 Arc'teryx
Located in the Canadian Coast mountain wilderness, Arc'teryx is a hardcore high-performance outerwear and equipment company that manufactures all its clothing in-house. The Sentinel LT Jacket [pictured] is a highly versatile big mountain jacket built for ultimate weather protection. It's breathable, waterproof and windproof to the highest degree.
Also pictured: Arc'teryx Alpha SK Pack, £240; Arc'teryx Astryl Pant, £370. Available from ellis-brigham.com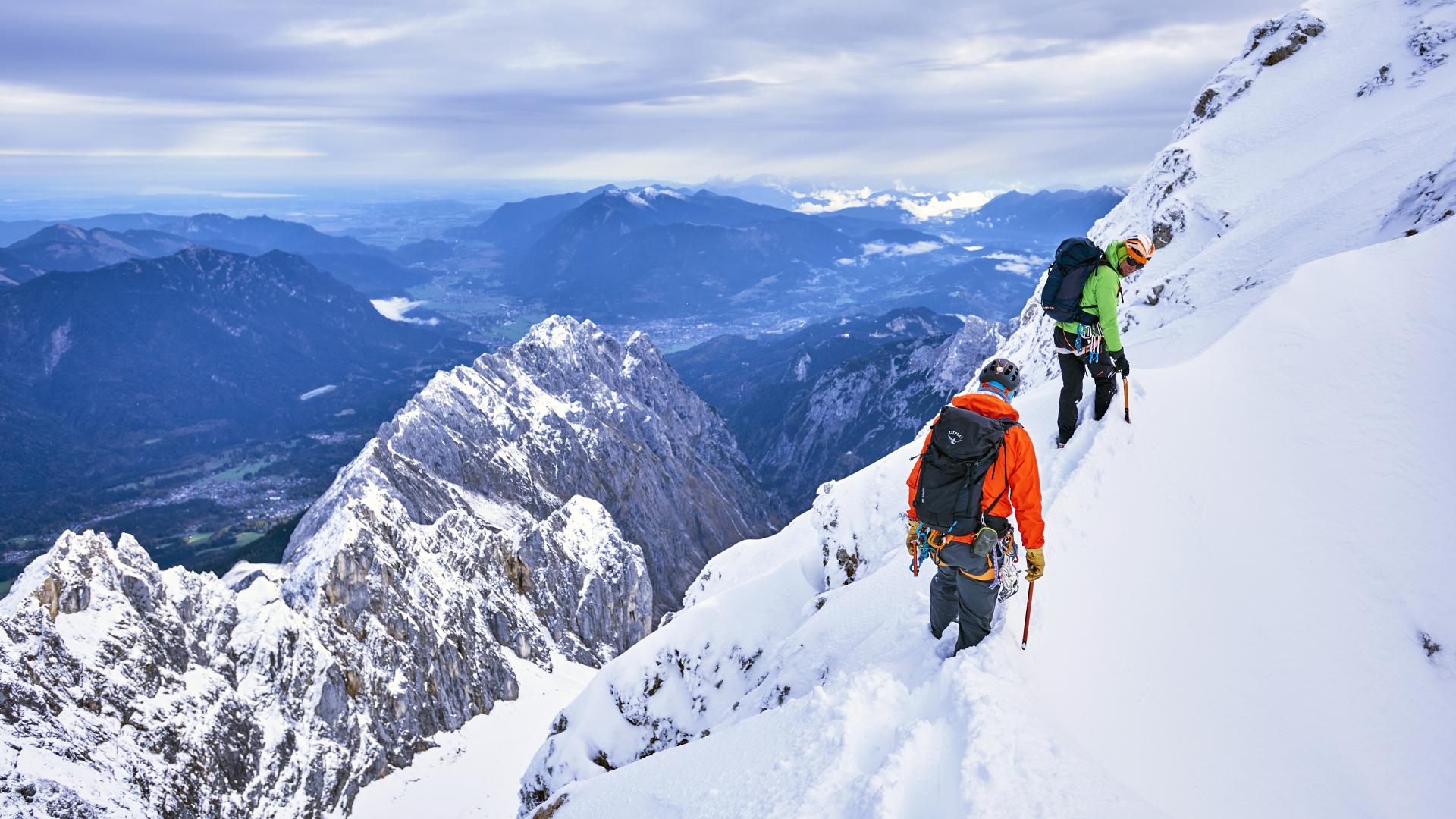 Osprey
Drawing on four decades of expertise, Osprey is our go-to brand for backpacks and luggage. Its new fifth-generation Mutant (£130), for example, is its most lightweight mountain pack yet. Rugged, trustworthy and intelligently featured, it's the ultimate companion for year-round alpine ascents.
Available from ellis-brigham.com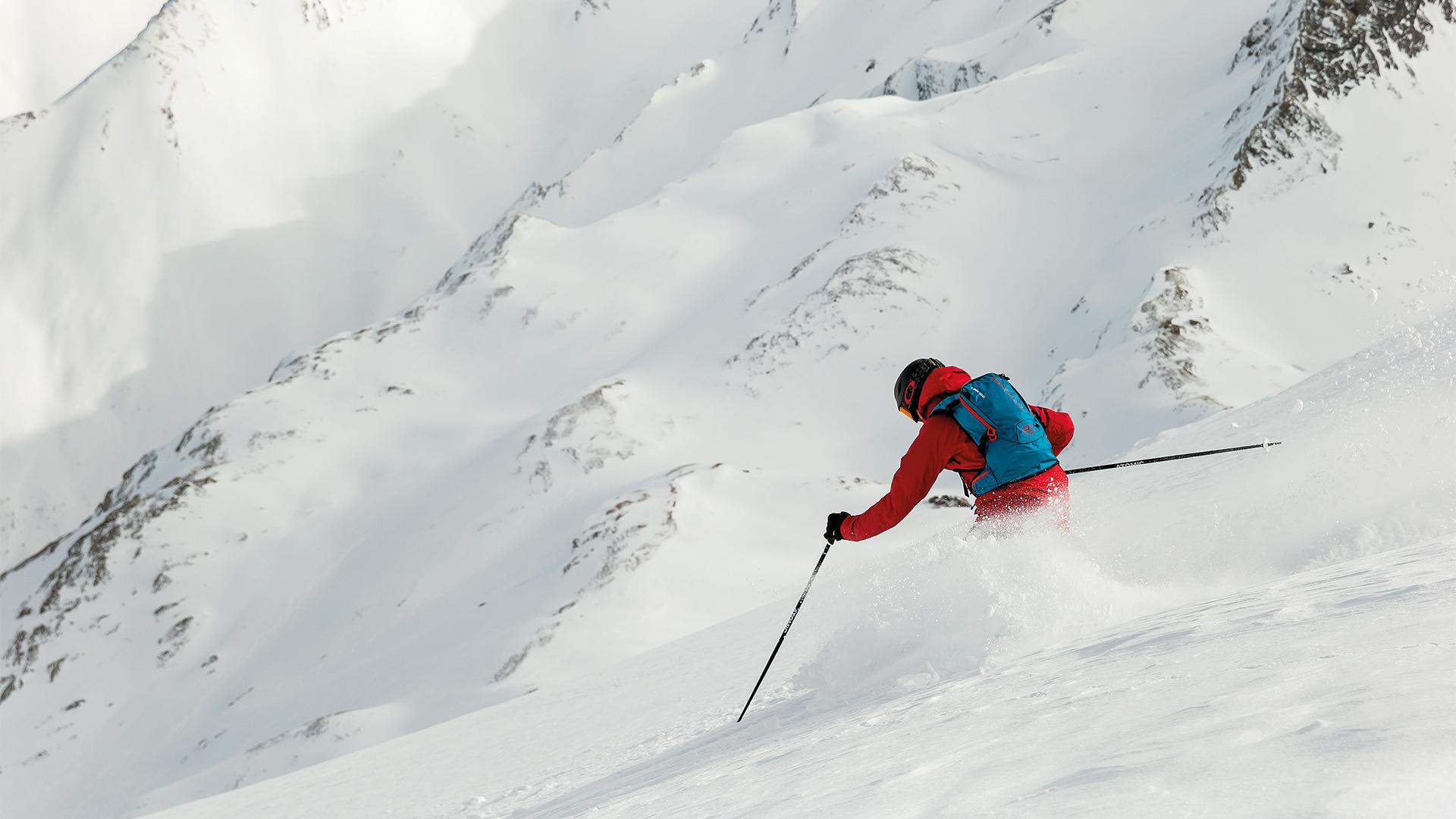 The North Face
The North Face Steep Series is no-compromise big mountain workwear for those spending long days in the steepest terrain and deepest snow. The Fuse Brigandine GTX jacket (£699.99) was designed to meet the exacting demands of the world's best steep snow athletes. Think: three-layer GORE-TEX with Fuseform construction; ergonomic 3D engineering; and fuseform minimal seam construction with woven-in reinforcement.
Also pictured: The North Face Fuse Brigandine GTX Bib pants (£599.99). Available from ellis-brigham.com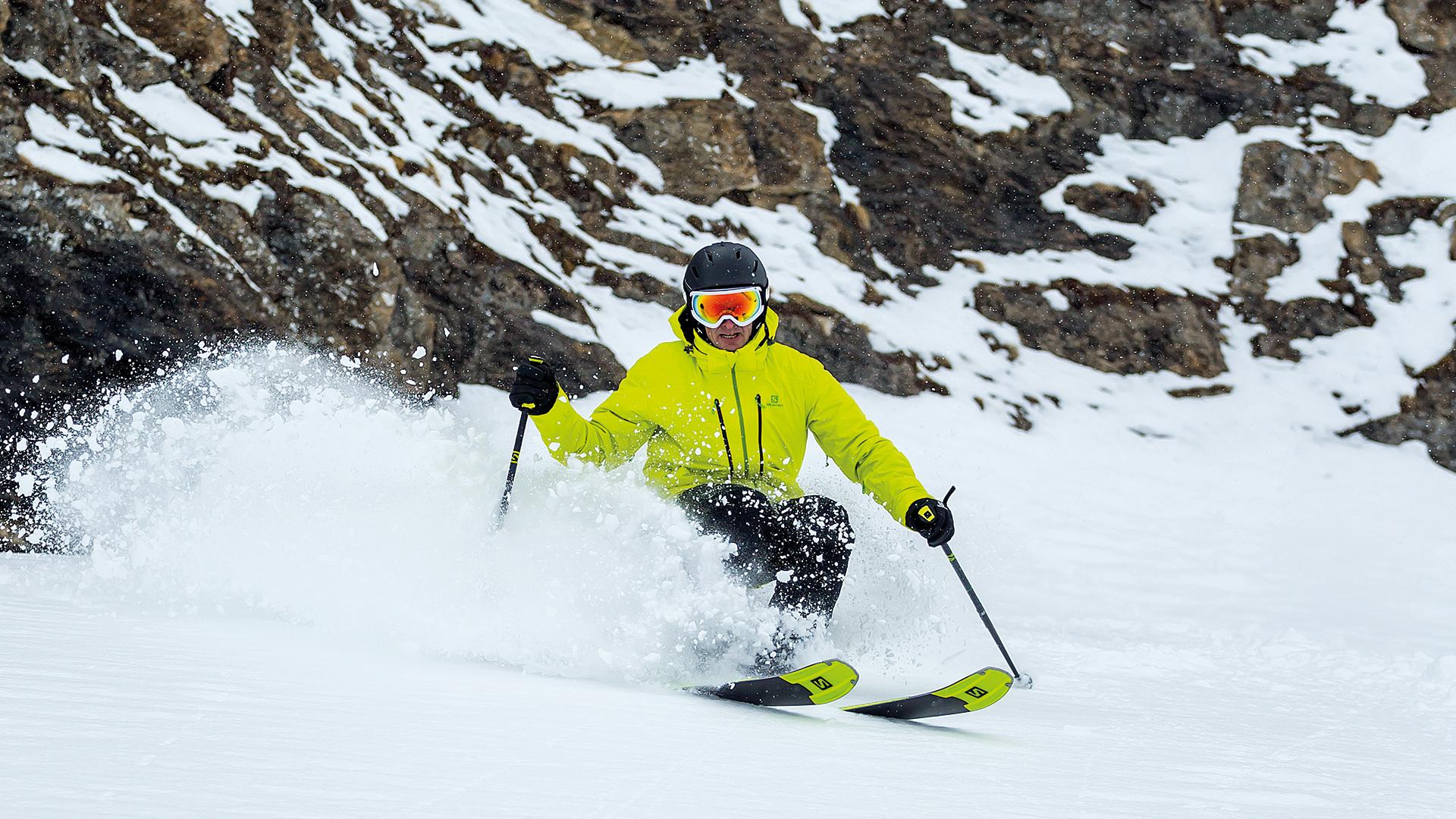 Salomon
The new Salomon Icefrost (£349.99) combines clean mountain jacket styling with Salomon's proven four-way stretch fabric to create an easy to wear winning style. It's constructed from fully taped 10k/10k waterproof and breathable four-way stretch fabric with warm, low bulk 100g insulation.
Also pictured: Salomon Icemania Pants, £169.99. Available from ellis-brigham.com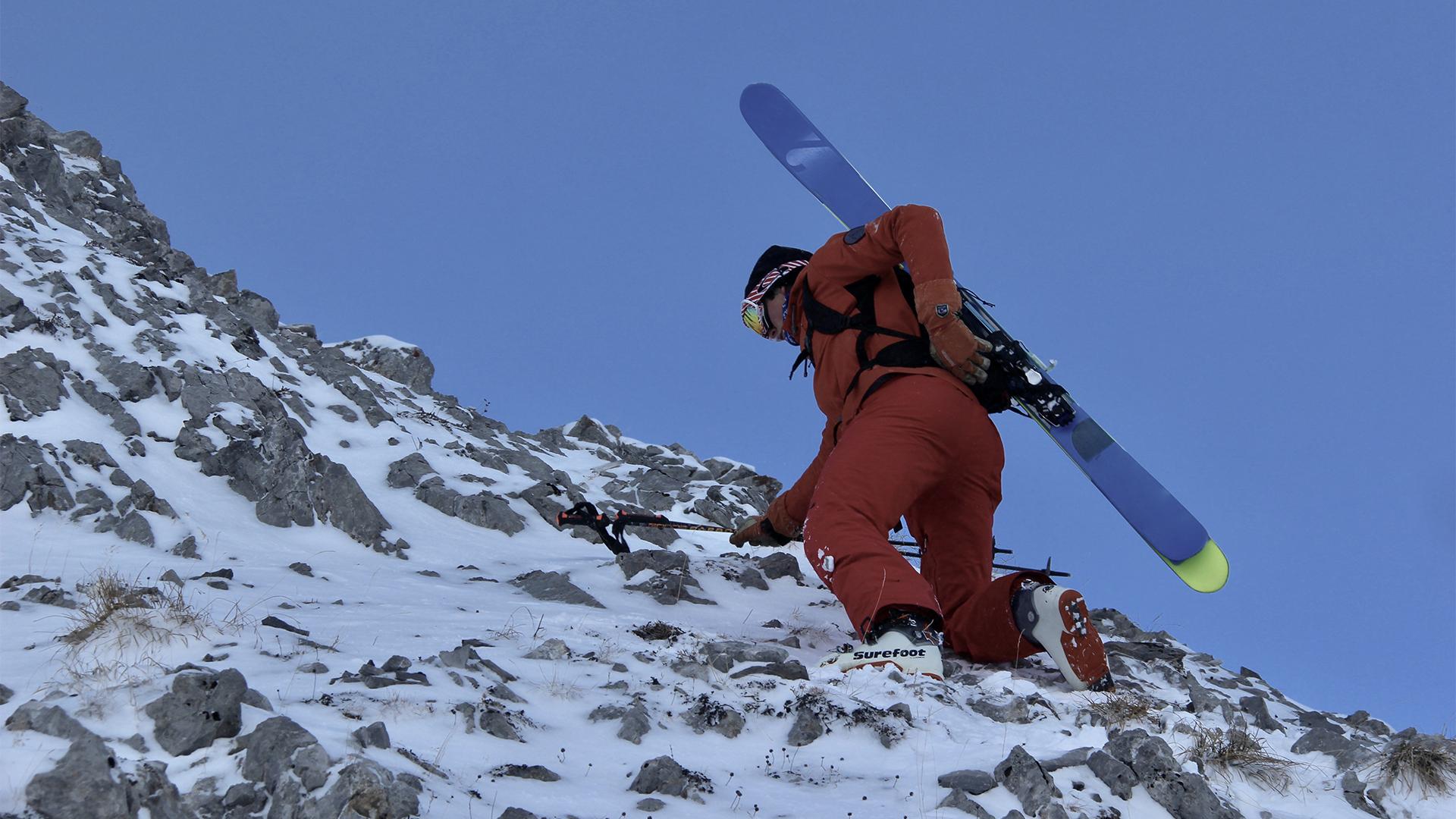 Jago
Jago's hardy jackets make use of the same extraordinary waterproof cotton canvas developed for second world war Spitfire pilots and worn by the first men to summit Mount Everest. To this day they're still worn by explorers, including British explorer, writer and photographer Levison Wood. They're handmade in England with sustainable manufacturing processes. The company prides itself on combating the use of synthetic fibres and plastics.
Jago Mark II Burnt Orange Xeno Jacket, £355. Available from jagojackets.com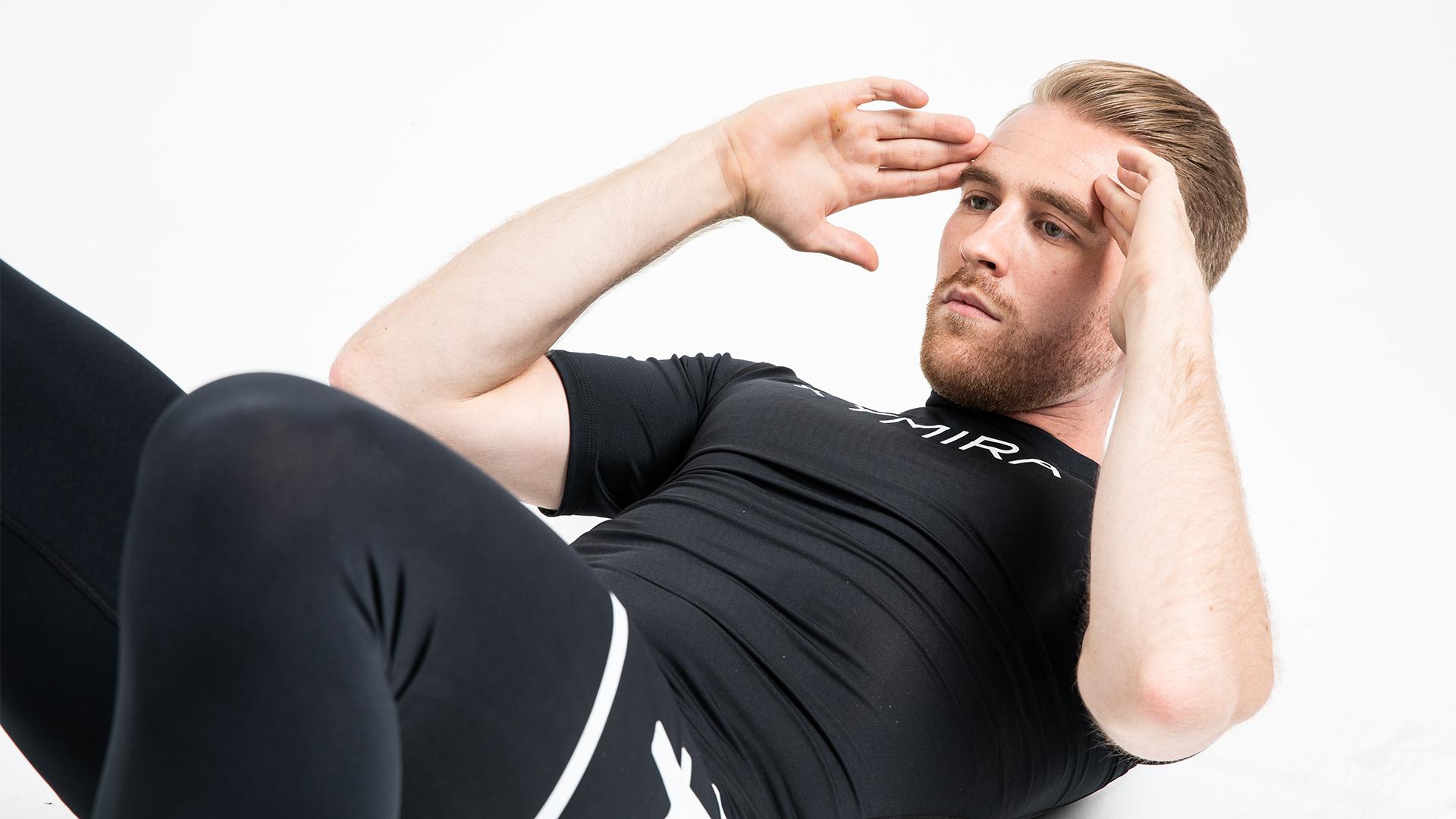 Kymira Sport
Kymira Sport is the pioneer of infrared sportswear, proven to increase performance and accelerate muscle recovery. The technologically advanced material helps increase circulation and thermoregulation – ideal for both warming up beforehand and keeping you warm while you're hitting the pistes. So much so that it is the official thermal and recovery partners of the Irish Association of Ski Instructors.
Available from kymirasport.com