Piaget's new CEO, Benjamin Comar, is no stranger to the watch and jewellery industry. After 12 years at Cartier, where he ended his tenure as Head of Marketing, he spearheaded Chanel's entrance into the watch market as its Fine Jewellery Director before turning his hand to avant-garde jewellery specialist Repossi where he helped build a brand that subverts the expectations of fine jewellery. If his disarming charm and erudite opinions do a good job of hiding his fierce ambition, his CV paints a broader picture of an industry leader who has carefully made his way to the top of the mountain.
In many ways, it's only right that Comar's biggest role to date should see him return to a Richemont-owned maison. Piaget, like Cartier, falls under the all-seeing eye of the multi-billion-pound luxury conglomerate and is positioned both as a leading light in the jewellery sector as well as an iconic watchmaker in its own right – famous, especially, for its ultra-thin Altiplano collection and the Polo sports watch.
The strength of this broad offering is also its key challenge: how do you maintain a reputation for creativity and innovation while respecting the DNA of a brand founded in 1874? No doubt Piaget's new "coach", a sporting anology Comar uses to describe his role as CEO, is up to the task.
In this interview, Comar talks about the various changes to modern buying habits, the battle for dominance in the ultra-thin watch category, and the secret ingredient to Piaget's worldwide success.
How does the Richemont you join today differ from the one you left?
Returning to the group for the first time in a number of years, I really appreciate the progression of the group. I would say the size of the company has changed considerably, along with the professionalism and structure within the business itself. I think also the DNA of each brand is incredibly strong and they have worked very hard to further define that in recent years. The wilful creativity and the distinctiveness of each maison is something I find most impressive, as well as the care for customers. With the development of the retail experience and the e-commerce arm of the business, the mindset has become much more customer-centric. Richemont has always had a great culture, with a focus on creativity and exceptional craftsmanship, so it doesn't feel like stepping into a new company, but it's impressive to see the structure of the company today.
Richemont has always had a great culture, with a focus on creativity and craftsmanship
One of the things I've always admired about Richemont is that it isn't just a collection of maisons, there's a real sense of harmony between brands…
It's true that we all know one another very well, we exchange ideas a lot, and I think as well the fact that each brand has its own positioning means that it's not like we're competing directly against one another; it's more of a partnership than anything else. We will each other to do better. I think you see that when my fellow watch CEOs meet; they've worked for other maisons before so they're very understanding and willing to offer advice.
In your recent past, you were Fine Jewellery Director at Chanel and latterly CEO at Repossi – two very different organisations to Richemont. What did you learn during your time there?
Well, it's great to have experience in other groups. Part of my role at Chanel was to help develop the watch and jewellery portion of the business, a new project for the maison, and trying to make our mark in a highly competitive industry while also bringing something new to the market. I learnt a lot, especially how to convince a customer in a world that isn't naturally yours. As for Repossi, I was particularly interested in the change of behaviour towards a piece of haute couture and how buying habits are changing. It's not just special occasions or for gifting anymore, there is a different way and time for a purchase now.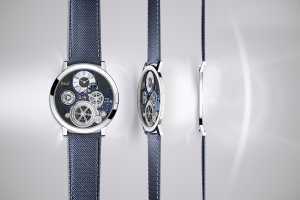 I suppose that's to do with a global culture shift, both towards gifting generally and the fact that more men and women are self purchasing than ever before.
In the past, I think we were used to both men and women buying watches and jewellery as gifts for one another – whether it's a wedding gift or a birthday present or other special occasions – whereas now I think that's less the case. I think this tension between men and women buyers, I mean most brands are much more mixed now in the sense that there are women and men customers buying watches and jewellery for themselves. That's been an interesting development and has changed the vision for the watch industry.
I think there's another point which is the increased average price in the fashion industry. The prices have raised so much that basically you can buy a watch or a piece of jewellery for a similar price to a handbag now. The only difference is that a watch can last for 50 years or more. There's also the emotion, the craftsmanship and the quality of material to consider as well. I think that has a big impact on how we position ourselves.
You've returned to Richemont as the CEO of Piaget. What are your key areas of focus going forward for the maison?
What I like with Piaget is we are not simply a watch brand: we do high jewellery, jewellery, we do ladies' watches and men's watches. I think that's a strength. Sometimes there are markets that grow faster than others, you have more opportunities in certain regions, but I think it's important to find the balance across our portfolio. What we want is people to understand our universe and once they enter, they can enjoy a journey with the brand. Maybe they'll buy jewellery first and then move onto a watch, things like that. To be honest, that's my main focus – to focus on everything! I want to cultivate the Piaget universe. I want people to like and understand what we have here, so that they join us. After, I think we have great products, our customer relations are excellent, so my hope would be that once they are in, they would be truly invested in Piaget.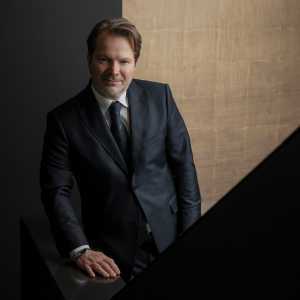 Talking specifically of your men's watch offering, Piaget has two core pillars in the Altiplano and the Polo – both iconic designs in their own right. What are the challenges you face when creating something new and exciting within a renowned collection? How do you stay true to the DNA of the product?
It's a difficult balance, absolutely. The Polo was born in 1979 and in many ways there hasn't been a lot of evolution in design over the years. The DNA is still a luxury casual watch but very elegant, very chic approach to the sports watch. I think the fact the design is still so appealing is testament to its longevity.
I love the Altiplano because it typifies Piaget's approach to watchmaking. Our aim with ultra-thin movements was always to free us up to be able to create the watch around the movement. It's not only about performance for performance's sake, but at the service of a great product.
You can buy a handbag for a similar price to a watch – that has a big impact on how we position ourselves
I think you can see that especially in the Altiplano Ultimate Concept, which is just amazing. I am slightly jealous as it was launched before my arrival, so I can take no credit for its success! The quality of the ultra-thin movement, the openwork dial with its various technical marvels, the fact that it's now customisable; it's incredible. I don't think the Ultimate is a man's first watch, but what's important here is the knowhow.
I think across our range, both in men's and women's watches and in jewellery, that's very important to us. The technical knowhow, the métiers d'art, the marquetry that's how we differentiate ourselves from others.
When I spoke with Yves Piaget, who was the CEO during the 1960s and 1970s, I asked him where he got the inspiration for the openworked watches and the heartstone dials. He told me it was all about standing out from the other brands and offering something different. Back then, it was the same issue that we are seeing now: how do you differentiate yourself from the other maisons? "From La Côte-aux-Fées to the Côte d'Azur." I love that phrase – and that was his vision for Piaget.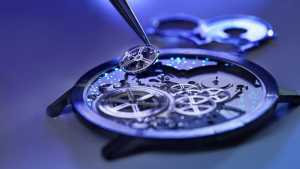 On the topic of ultra-thin watches. You've found yourself in a rivalry with Bulgari for the title of 'world's thinnest watch'. It's made for entertaining viewing! Do you enjoy the challenge of that rivalry?
Yes, absolutely! A market where there's no competition is not a market, it's a declining market. So, for sure, I am very interested every time Bulgari or anybody else releases a new watch because that keeps us talking about these products. Not too long ago the market was mainly interested in these big thick watches, so I'm happy there is a continued trend toward thin and ultra-thin watches. I think it's important to remember that we were the first watchmaker to really focus on this area and to innovate first, but competition drives us forward. If you think of tennis in the last decade and the competition between Nadal, Federer, Djokovic and Murray it created booming visibility for the sport worldwide. It wouldn't be the same if you only had one dominant player. So competition is healthy to stimulate the market.
Having reported on the initial release of the Altiplano Ultimate Concept in 2018, I remember discussing with colleagues that we thought there was no way it would ever make it into a production piece. It's quite the success story for Piaget…
From what I know, obviously this came a little before my time at Piaget, it was more like a concept watch at the beginning similar to what they have in the car industry. But I think it shows a great success, this fighting spirit we have here in La Côte-aux-Fées to believe and make this watch available to market. Obviously, the sales are far over what we ever expected, which is why there's such an 18-month waiting list, because we are limited by our capability as each watch is personalised to each individual. So that's a blessing and a curse as we weren't prepared for the number of orders we've received, but we're delighted that people love this watch. We're trying to increase capacity to help speed up our capability without losing the quality.
It's worth saying about these ultra-thin watches, what we're seeing is people are more and more demanding. They wear them more frequently and they wear them for activities they wouldn't 20 years before, but they also want a longer guarantee. Basically, that's a challenge in the long run for us as we need to be able to ensure the durability and reliability of these watches as well.
"From La Côte-aux-Fées to the Côte d'Azur." I love that phrase. That was Yves Piaget's vision
The customisation element of this watch is quite a unique feature…
I think people want to express their personality more and more – but they want to do so inside a frame. We are a brand of creation and we value the relationship we have with our customer, so offering customisation feels like a natural progression of that. It provides another layer of emotion.
How is the Piaget watch consumer changing in 2022?
The watch market is returning to a focus on craftsmanship, value and prestige. To be honest, I don't know whether that means the consumer is changing or whether it's the same crowd that has always been interested in watchmaking. It's probably both.
When it comes to Piaget, I wouldn't say that we're looking to target a specific consumer or group. We believe that you have to offer your product your way and people will either go for it or they won't. The world has changed in terms of globalisation and the age of the population, and I think you see that reflected in the watch industry. You might find a Piaget on the wrist of any gender, any age, any nationality. If you target too much, I think you end up making more mistakes.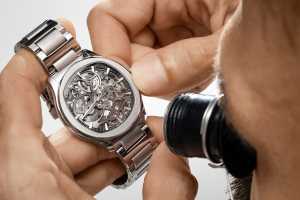 Do you have a favourite Piaget watch?
There's two openwork watches that I particularly love: the Polo Skeleton and the Altiplano Ultimate Automatic 910P. In both their categories, they have the same idea of making something different from what else is available on the market. I wear the Polo more casually as it has that sport chic aesthetic, and the 910P when I am looking for something a bit smarter for the evening. I hesitate every morning before choosing which one, but I carry the other in my briefcase, just in case I want to change during the day. You never know when the mood might strike.
What's your biggest ambition for your role as CEO?
I see the role of CEO as that of a coach – you have to get your team playing together. Obviously, I have to lead and make decisions, but I don't believe in the idea of a one-man band. In the watch industry, the most important thing is the brand. The brand was here before us, it will be here after us, so we have to respect that fact and preserve it for future generations. For me, that means you have to focus on the culture inside of the company and the culture externally.
Piaget has this value of togetherness, of conviviality, and shared joy with a little sophistication and extravaganza. I think those are values we can all appreciate in the world today, so we have to communicate those to the consumer. More generally, I think luxury businesses are great at sharing these good moments – the experience of buying a luxury product is a reward, it's a gift, it's whatever you want to put into it – so really we have to make that moment as special as possible.
You could say we are in the business of selling emotion.
For more information, see at piaget.com