Jacob Hawley is more than just a comedian.
Granted, he's a comedian, a very skilled one – as his appearances on the live circuit, The Russell Howard Hour and Ladhood will attest. 
But Hawley is also a talented and empathetic presenter: check out his two BBC Sounds series on love and drugs if you haven't already.
But read his article first. You're here now. Might as well.  
Working with Kevin Bridges
Back in 2017 I did one of my favourite new material gigs in South London and, by chance, Kevin Bridges popped in to do some new stuff. There wasn't even a green room, the acts were hidden behind a bedsheet at the back. Kevin slipped behind the sheet and introduced himself to us all, as if we didn't know his name. Lol. 
He gave me a little shout-out online after the gig and pointed me out to his agent who gave me some of my first paid work and still gives me work to this day. I've opened for Kevin since then at some of his shows and, considering all those years ago I used to watch him on TV with my parents, that feels really fucking special.
BBC New Comedy Awards
Growing up, the BBC meant so much to me, and it was forever a dream to do comedy on that platform, so reaching the final of this competition and getting to perform on Radio 4 as part of the final was a dream. The reaction I got was really nice and, looking back, this feels like a springboard to a lot of the other work I've done with the BBC since then.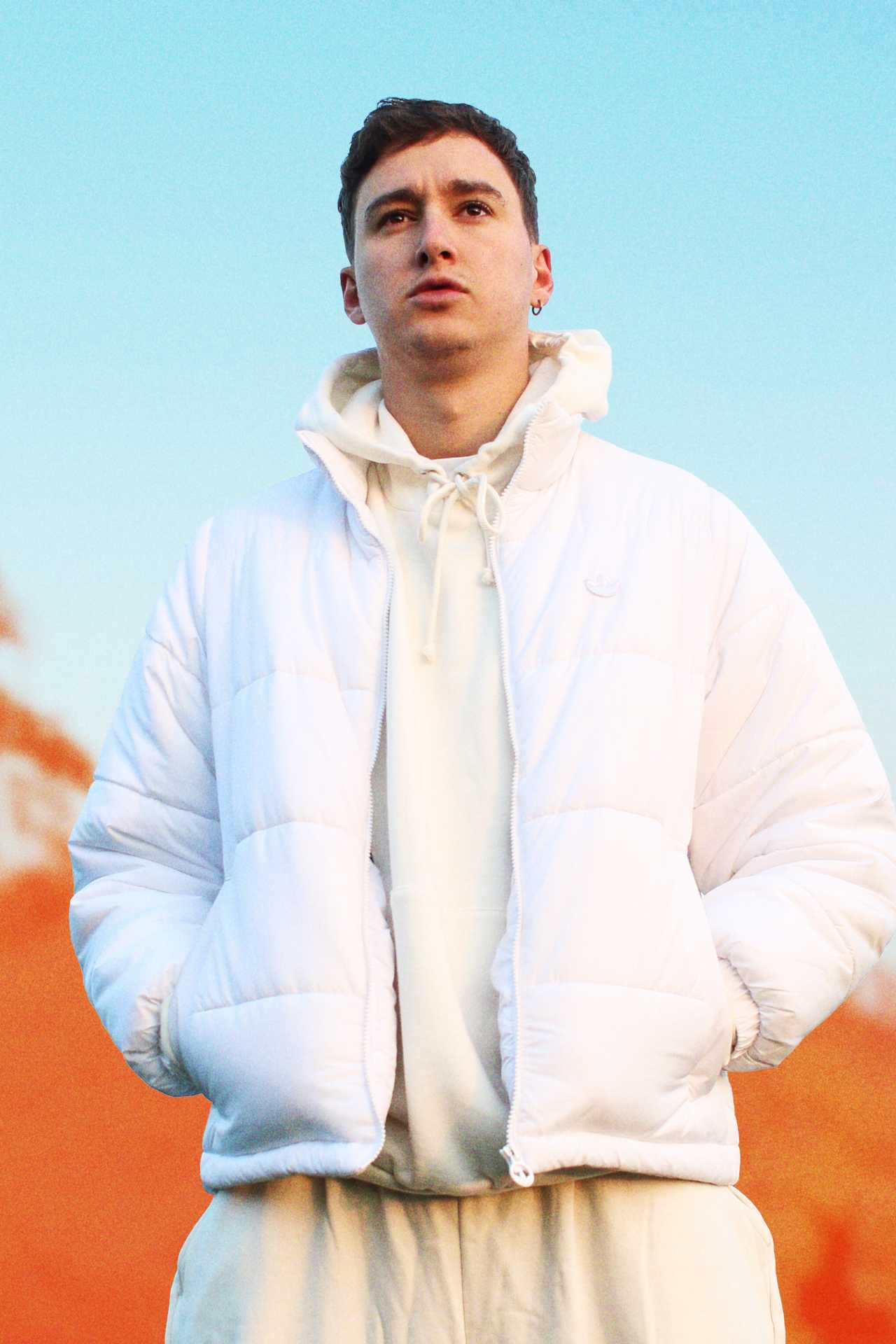 Jacob Hawley: On Drugs
For a long time I've wanted to make comedy about drugs that represents the reality of drug culture as I've experienced it, and with my BBC Sounds series Jacob Hawley: On Drugs, I think I managed it. 
People are represented properly, dealers aren't just monsters, users aren't just junkies, it's funny, honest, and it did pretty well – we were in the top 10 in the iTunes charts for a bit and the series earned me an ARIA award. Since then I've made a few more series for BBC Sounds including Jacob Hawley: On Love, a series about intimacy that led me to recording interviews on porn set. I have to thank the licence fee payer for what's been quite the apprenticeship in journalism.
Class Act on Radio 4
I've done three full-length shows at the Edinburgh Fringe, and have had two of my shows commissioned for Radio 4 specials: my 2018 show Howl became a special entitled Welcome to Britain, and 2019's Faliraki became Class Act). This gives me a great deal of pride and a sense of reward for what are always pretty gruelling months at the Fringe. Class Act was my second special and I wanted to record it somewhere fun, so we went with the Mildmay Club in Newington Green, one of the oldest working  men's clubs in Britain. 
Owing to Covid and lockdowns, the record was pushed back and pushed back until we had to record it in February 2021 to an empty room, with an online audience I could only hear via a set of headphones. The result is pretty unique – and something I'm still really proud of.
Russell Howard Hour
Russell Howard is an act I grew up watching, so to be asked to do my first bit of stand-up on TV as part of his show was really special. The day was a bit of a dream, it felt like a really nice culmination of seven years of hard work. The set that went out encapsulates mental health, social class, and getting kicked out of drinking establishments, and after doing comedy for seven year,  I'm fairly happy that sums up my brand. 
Jacob Hawley tours the UK in 2023. Find his dates at jacobhawley.co.uk/live