Austentatious is an improvised comedy play based on the work of Jane Austin. Every single show the cast create a brand new 'lost' Austen novel based on nothing more than a title suggested by the audience.
No two nights are ever the same, with previous 'lost' masterpieces including Double 0 Darcy, Game of Scones and The Wickham Man.
Performed in period costume with live musical accompaniment, you will experience a far more enjoyable evening than watching yet another adaptation of Pride and Prejudice. There's a reason the show has a regular West End residency.
We spoke to Austentatious cast member Rachel Parris about five of the comedy gigs that defined her – from primary school recitals to raucous pubs.
1990: Primary School
Barkby Primary School, Leicester – my first piano performance in front of the whole school! I believe I played the absolute grade A belter we now know as 'We Went To The Animal Fair' (the birds AND the beasts were there) and I believe I played it with TWO hands, like the professionals do. I remember being quite nervous but very happy to have done it.
I was lucky that at our school every class did its own Christmas play, and every child had a part in it, so I got plenty of opportunities to show off, and to learn that I enjoyed showing off.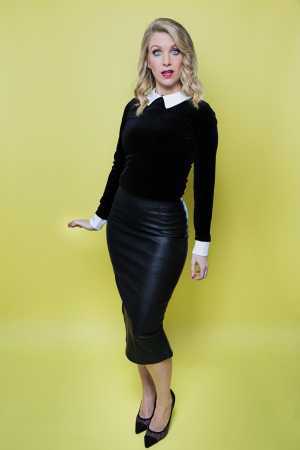 2003: My Fair Lady
"I could have danced all night" but I'm certainly crap at learning choreography. I got the part of Eliza Doolittle in My Fair Lady for the Magdalen Players, in my first year at Oxford University. I was a huge fan of the musical (despite now wondering what on earth Henry Higgins' redeeming features are apart from being an excellent rhymer…) and was absolutely over the moon to get this part.
We performed it in the gardens of Magdalen College for three nights, and, fun trivia – Ellie Kemper (aka Kimmy Schmidt) had a small part in it.
I still, secretly, would love to be in musical theatre. But that choreography, damn…
2010: The First Austentatious
Me and a bunch of friends (including Cariad Lloyd and Andrew Hunter Murray) who had been doing improv comedy for a while, performed our new show Austentatious – An Improvised Jane Austen Novel – to a "sold out" audience of 12, at the Round Table, a pub near Leicester Square in London.
In hastily assembled "period" costume – ie . old bridesmaid dresses and socks pulled over trousers for the gents – we pulled it off! A whole Jane Austen-style tale – made up on the spot for over an hour and a half – all based on an audience member's suggestion.
The show would go on to tour the UK, run daily in the West End and win multiple awards. We are still performing now – twice a month in London.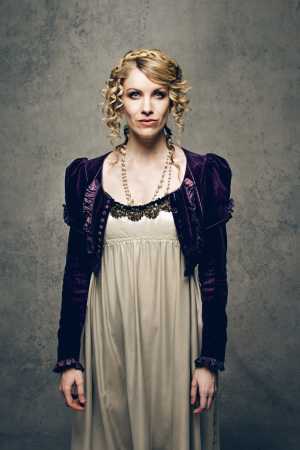 2010 (also): The First Solo Gig
My first ever solo comedy gig. It was a weird, wonderful first gig – and very fitting for someone like me, doing a jumble of musical comedy, poetry and stand-up.
It was in a shabby, dusty old, abandoned room in Cable Street Studios, with antique tables tottering on the floor, a make-shift stage with a toy piano on it for me to play, an artist painting a rendition of the night in the corner and an actor doing one-on-one bespoke plays for people in a cupboard.
It was crazy, brilliant and a great welcome into what the world of comedy can have to offer, if you're imaginative. If my first gig had been your basic open mic bearpit, I probably would never have had a second.
2020: Tuesday Night Club
On Zoom. Lockdown. The industry disappeared overnight. We were all left with cancelled tours, no work, heads full of material – all dressed up with nowhere to go. Thanks to Always Be Comedy, we (me and my husband, Marcus Brigstocke) started doing weekly zoom gigs.
A "Tuesday Night Club" for a loyal audience that peaked around 600 each month and ran weekly for over a year. It gave us something to try for, to be busy doing, and it really felt like a club – it felt personal and intimate and a lifeline, to us and, apparently, to the audience.
Theatres are opening again now, thankfully, and it's amazing to be back doing live, but it was a very special gig – I miss it . 
Austentatious has a residency at London's Leicester Square Theatre until June. Tickets from austentatiousimpro.com