Introductions to magazine profiles are hardly allergic to hyperbole but the phrase 'David Oyelowo is one of Britain's greatest living actors' isn't a claim so much as a factual statement.
At the age of 46 – which is crazy, he's been part of our cultural fabric forever – Oyelowo has amassed a formidable CV, or rather three formidable CVs: a triple threat of theatre, TV and film.
His portrayal of Henry VI – becoming the first black actor to play an English king in a major Shakespeare production – attracted rapturous reviews and remains one of the most celebrated performances on a 21st century stage.
He achieved national recognition as Danny Hunter in BBC spy drama Spooks, a role originally written for a white actor. His performances in films such as Nightingale, The Butler and Selma have garnered numerous awards and nominations. Oh, and there's the voice work: in 2015, Oyelowo portrayed James Bond for the audiobook of Anthony Horowitz's Trigger Mortis. (He's also done Star Wars and Disney.)
Yes, Oyelowo is a truly Great actor: capital G. And the description still sells him short.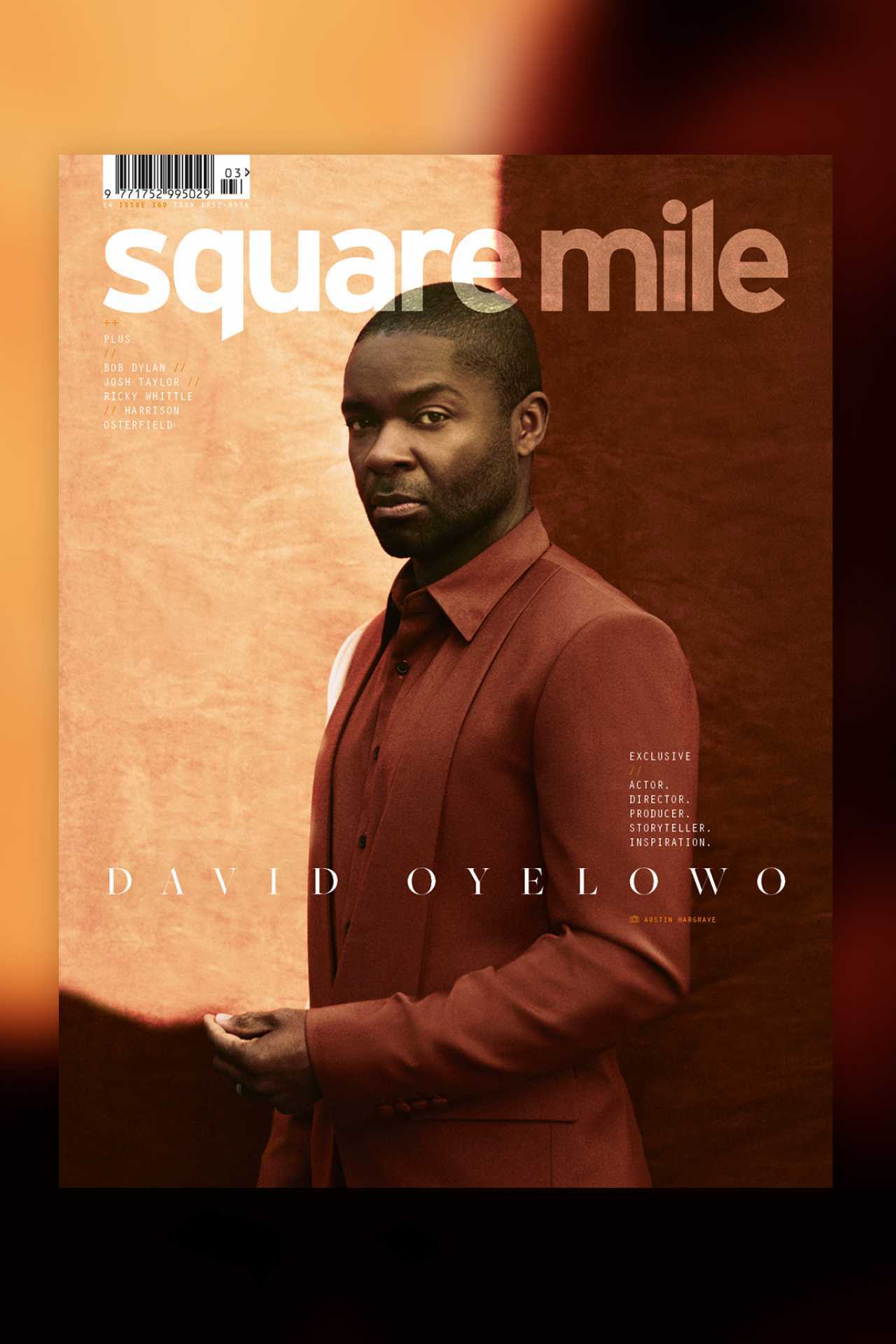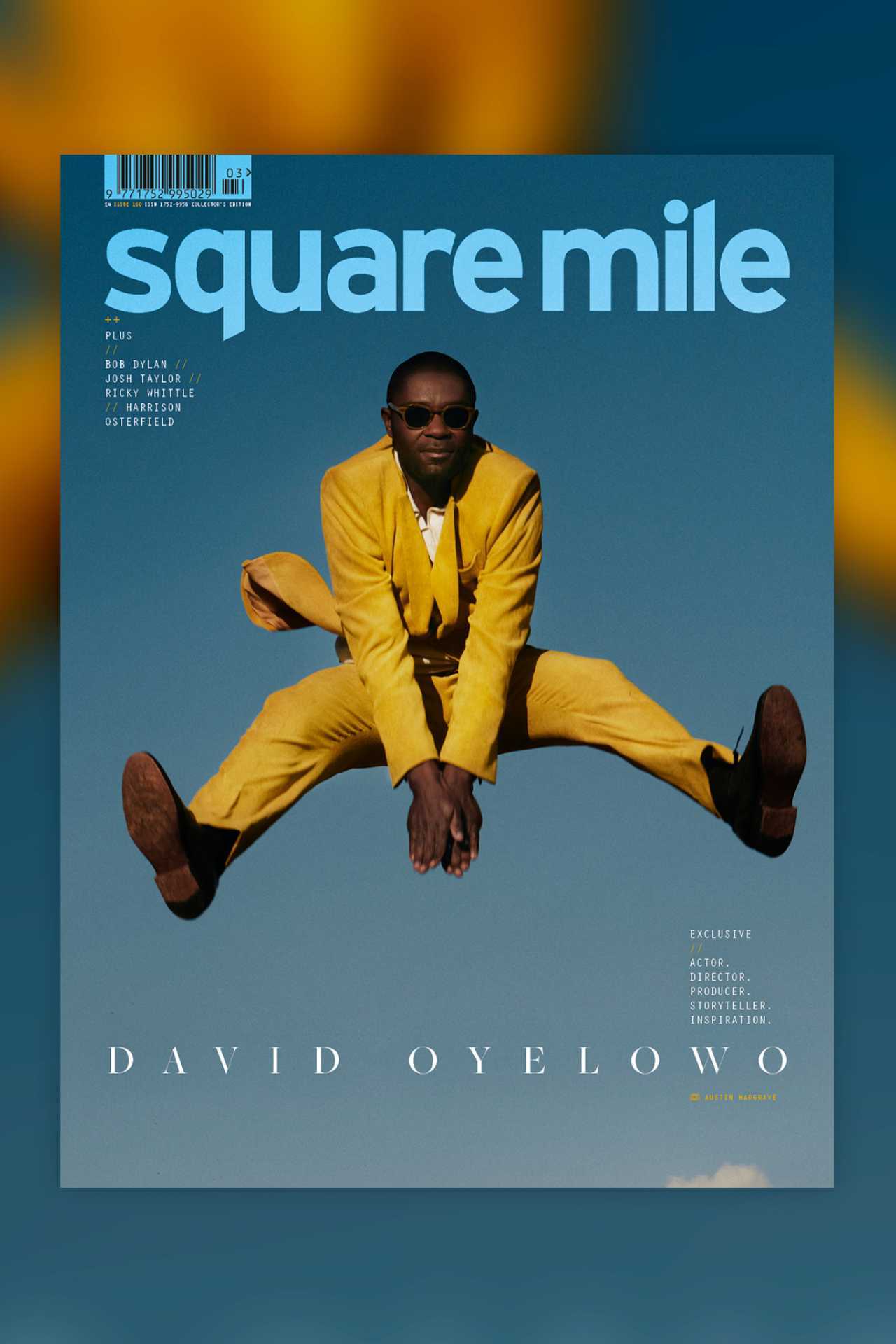 For Oyelowo is a producer, founding the company Yoruba Saxon with his wife Jessica in 2014. Oyelowo is a director, debuting his talents behind the camera with the upcoming family drama The Water Man – which he also produced. And starred in. Oyelowo is a prince: of a man, sure, but also a literal prince, an omoba of the Nigerian kingdom of Awe.
Above all, Oyelowo is an inspiration: hundreds of actors and performers working today will have grown up watching his work. A whole generation follows the trail he blazed, and continues to blaze still: as an artist and as a man and as a storyteller.
As Oyelowo himself so eloquently puts it: "How we tell stories shapes people's perspective, their world view, their notions of who they are, both in the past, present, and maybe even future."
It seemed only fitting we ask one of those young actors inspired by Oyelowo to conduct this interview. Malachi Kirby has transitioned from theatrical prodigy to fully fledged star of the small screen, picking up a BAFTA nomination for his Darcus Howe in Steve McQueen's Small Axe anthology. (Oyelowo wrote to Kirby, congratulating his performance.)
Their conversation is a thing of wonder, encompassing faith, identity, the power and possibilities of art; exploring the places we have come from and the places we have yet to reach. It was a pleasure to listen to. It's a privilege to share.
Listen to the conversation
Square Mile: Before we start… Malachi, you nearly got mentored by David, right?
Malachi Kirby: For BAFTA Breakthrough Brits, when was this? I think 2017?
David Oyelowo: Yes, that sounds about right.
I struggle to remember anything past Covid at the moment. Yes, I remember being offered the opportunity to be mentored by anyone and it was basically, for me, only two people. It was you and Denzel. 
Denzel was busy, so…
Denzel was busy! [Laughs.] No, but I'm very glad for that. I was really glad to get in contact with you. And we haven't spoken a lot, but the little that we have spoken has been really encouraging for me in many ways. So thank you for that. Thank you for making the time.
My pleasure! I love you. I think you're great.
So how are you doing, man?
Yes, I am well. I am here in London by the Young Vic. I'm doing a film here at the moment, such a weird way to be in London. I'm either in this apartment or on the set so, yes, crazy times.