"Get Babyface!" The order is passed down the line from boy to boy until it reaches its intended recipient: 11-year-old Dexter Fletcher, so impossibly angelic you can practically see the halo suspended above his thick brown curls. "Get Babyface," he tells the empty air to his left, before the realisation hits with perfect comic timing: "Wait, I am Babyface. Right, I've got to have courage."  
He has no shortage of that commodity – as well as talent, perseverance, and plenty more besides. The 1976 version of Fletcher has no idea of the remarkable life that lies ahead of him. An adolescence spent working with legends on stage and screen. Youthful stardom following lead roles in Press Gang and The Rachel Papers. The insecurity and paranoia triggered by that stardom that resulted in several years not doing much of anything. The subsequent career resurgence brought about by love and the qualities that love reignited. 
Already you have a movie script – but there's more. He then spent a decade establishing himself as one of Britain's  finest character actors in the likes of  Lock, Stock and Two Smoking Barrels, Layer Cake and Hotel Babylon. The past decade has seen his emergence as one of Britain's foremost directors with Wild Bill, Eddie the Eagle and Rocketman. On his 50th birthday – he's now 56 – Fletcher was anointed the standard-bearer for the next generation of British filmmaking by the great Alan Parker – the very man who directed him in Bugsy Malone.  
One morning in May, Fletcher welcomes me into his Clerkenwell apartment. He's barefoot, his throat swaddled in a trademark neckerchief, his beautiful silver hair swept back in a headband. He resembles a very gentle, vaguely bohemian lion. The face that once earned the prefix 'baby' has become something quite magnificent: one of nobility and wisdom and mischief. It's a face that would have a Renaissance painter screaming for his oils, and 500 years later Duke Dexter is eyeballing you from the wall of the National.  
It's always interesting to pay a home visit – the possibility that you'll discover a life-size gold statue of your subject standing in the entrance hall. "I put that away," quips Fletcher. "Thought it might look a bit ostentatious." 
An hour and a half in his company leaves me a fully paid-up member of the Dexter Fletcher Fanclub, a club that seems to encompass everyone who's ever worked with him. Somewhat to my shame, I end up barely asking about his films – and his films could easily sustain a book, let alone a magazine profile.
His swaggering, subversive debut Wild Bill; the joyous musical Sunshine on Leith; Eddie the Eagle, an underdog story so heartwarming it could be prescribed by cardiologists; and of course Rocketman, that triumphant biopic that brilliantly channelled the breathlessly inventive exuberance of its subject and dazzled cinemas around the world. (He also worked on Bohemian Rhapsody following Bryan Singer's firing – Singer kept the director's credit, while Fletcher was listed as an executive producer.)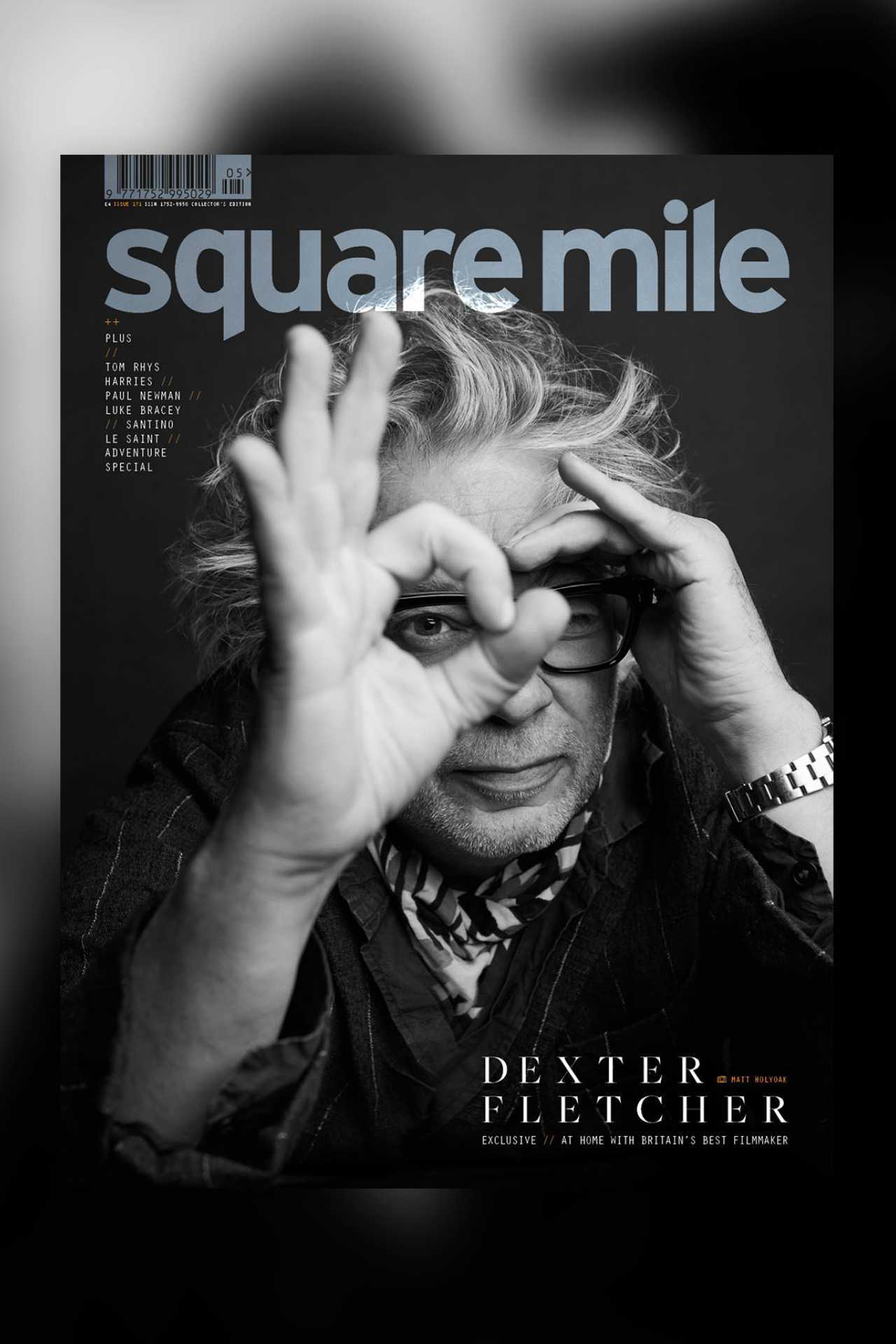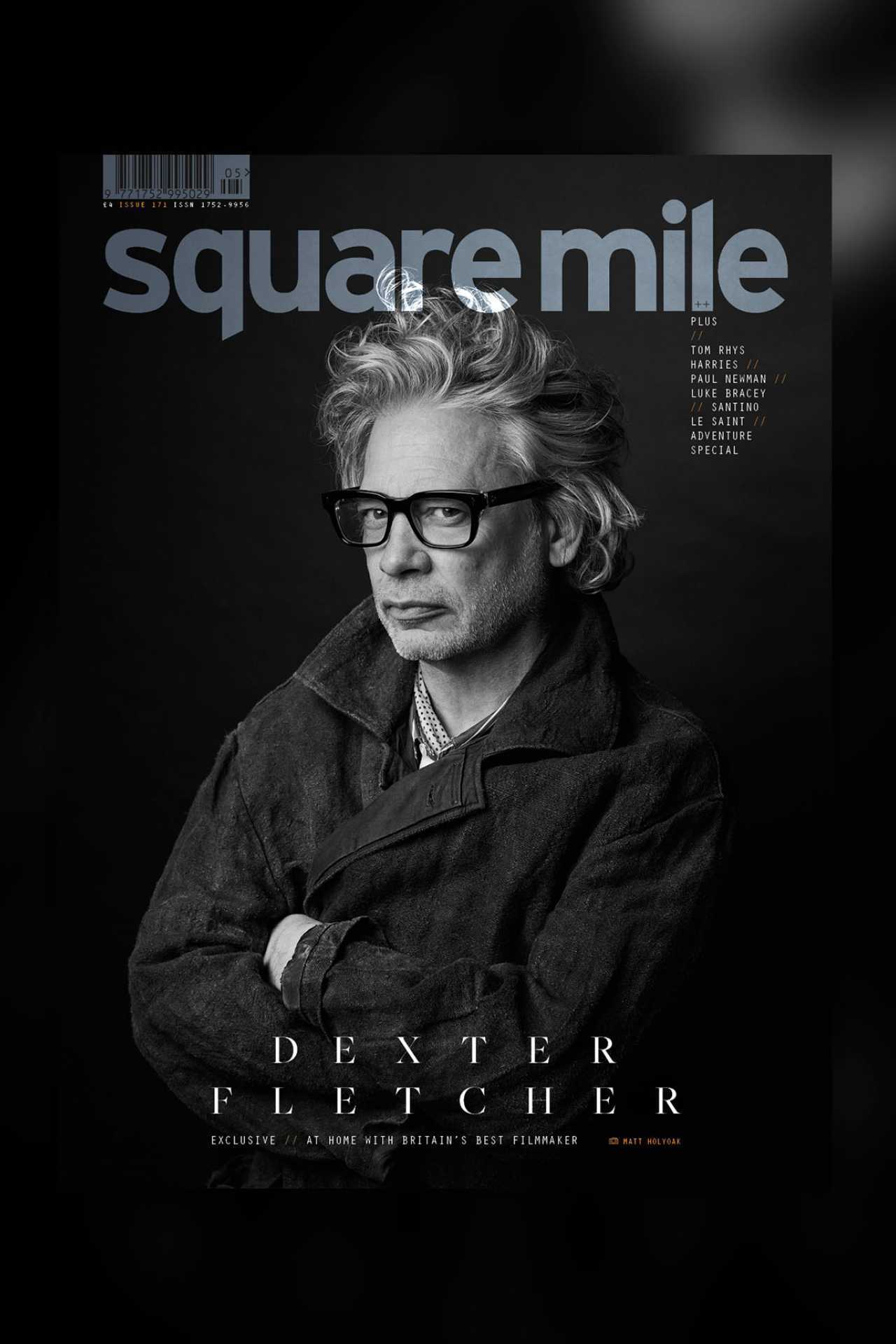 His most recent project is The Offer, the lavish TV miniseries telling the story of the creation of The Godfather. Fletcher is both an executive producer and directs several episodes. "It's a big ensemble cast," he says. "I've got all these different worlds to build. I've got the New York Mafia. I've got Al Ruddy in Hollywood, the world of film. New York, the business side of it. But they're all really important. They're all gonna play their part."   
It's that last sentence that touches on Fletcher's magic as a director: everyone has a part to play. Study his IMDb and you'll be amazed at the breadth of his acting work. He pops up in Stardust, Kick Ass, The Three Musketeers; prestigious films but his screen time is less than you might expect from a man who had by then re-established his cinematic credentials with Lock, Stock and Layer Cake, and headlined the glossy BBC drama Hotel Babylon. 
Not so, says Fletcher. "No small parts, only small players. That's the thing to live by. I was in Bugsy Malone for 45 seconds. That was a small part. It did me really fucking well." He's always maintained the mindset: "They're gonna pay me some money. Better than no money. And I'm meant to be an actor – go and fucking act!"
As a director, "I work by that same ethos. There are no small parts, only small players. I treat every actor like their part is integral, important and huge – because it is for them. 
"I know what it's like to be an actor and have four lines in something. Those four lines are so important! They have a different kind of importance to when you've got 500 lines – because if you've got 500 lines, you ain't got no worries about 'am I gonna be seen?' You have to worry 'am I gonna be good?' When you've got four lines, you've gotta worry about 'am I gonna be good and am I gonna be seen? Because this is what I've dedicated my life to.'" 
He namechecks Patrick Gallo, who plays Godfather author Mario Puzo in The Offer. Gallo is "super talented and fantastic but not famous. It's really important to him. I want him to come and give his best. Not feel like I don't give a shit about him because he's only got four lines. I want him to feel like: 'I've got four lines and I care about my four lines and I'm gonna give them my best.' That's what I endeavour to do with the actors. I want them all to feel as important as they are."    
A few days after my interview with Fletcher, I spoke to Gallo from his home in upstate New York. "Working with Dexter was incredible," says the actor, a twinkling presence who radiates warmth and bonhomie even through a laptop screen. "He embraced everything about me immediately. He has this beautiful power of making you feel like you should be no-one but yourself."  
Describing Fletcher as "everything you want in a director", Gallo notes that "he's also an actor. He's one of us. You just feel immediate comfort… That brings a lot of confidence to your work. Even if you're struggling, Dexter knows that this is an actor and this person has probably got very, very deep insecurities – because we do!"   
Gallo references Martin Scorsese, his director in The Irishman. Thus his regard for Fletcher. "He's a true artist. He loves his art, he loves his craft. And he's free. He's open to every suggestion. He's listening to you as an actor, he's listening to you as a friend, he's listening to you as a colleague, as a fellow artist, trying to build a world. It's just the greatest feeling in the world and it doesn't happen all the time. It doesn't happen very often. Every moment I was working with him, I was so grateful. He's one hell of a guy, man, and anyone who gets to work with him is a very fortunate artist."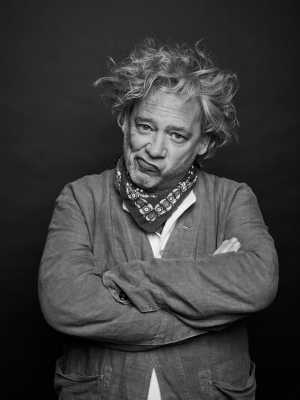 Other actors are no less effusive in their praise...
This is Charlie Creed-Miles, the titular protagonist of Wild Bill. "Being on a job with Dexter is just great fun. There's a lot of laughter on set. People are focused and work really hard but it's just a really lovely atmosphere. He's got that magic touch. I don't know what it is, it's difficult to put my finger on it."
Antonia Thomas, one of the leads in Sunshine on Leith: "He created such a fun environment on set. He has this infectious energy. Bubbly and fun yet serious and purposeful when it comes to the work. One of those rare directors – definitely due to him being an actor too – who knows how to communicate with actors as well as crew. And these are two very different languages needed. One technical, one emotional. 
"More often than not a director is more adept with one of the two – usually crew as producing a beautiful shot is paramount – but Dexter, being an actor himself, has the ability and knows the importance of giving the actors and the crew his time equally, and so everyone loved him for that. He knew how to make every person on the set feel appreciated for their hard work. That's not an easy feat with a 200-strong crew." 
Kit Connor, who played a young Elton John in Rocketman: "One of Dexter's many qualities as a director is really a quality of his personality. The energy that he brings to set everyday makes it almost impossible to have an unhappy set. He exudes a genuine sense of positivity that is undoubtedly contagious.
"It may seem unimportant, but I remember so clearly him telling me, as we were taking a group photo at the Cannes Film Festival, never to put my arm over someone's shoulder so as not to expose the lining of my suit. He probably thought nothing of it, but it always stuck with me, and I've followed that advice since then.
"Dexter's understanding of the craft is another thing that makes him so wonderful to work with. He sees everything from both an actor and director's perspective. Obviously, as a former teen actor, he knew more than most exactly how to direct me. It made it so easy, and it will always be my pleasure to have worked with him. He's a great person to bring up in conversation because I've yet to meet anyone who knows him and doesn't adore him."
I'll let the reader pull out the common threads. Here's one observation of my own. When writing these profiles, I often reach out to people who know their subject. Sometimes I get a response, sometimes not. And that's understandable: successful people are busy people, and I'm inevitably approaching via their agent or PR who, let's be honest, have little motivation to chase their client to contribute to a profile of somebody else. (Also understandable.) But practically everyone responded for Fletcher. Two via email, and their emails were so eloquent and detailed that I bet you can't even pick them out.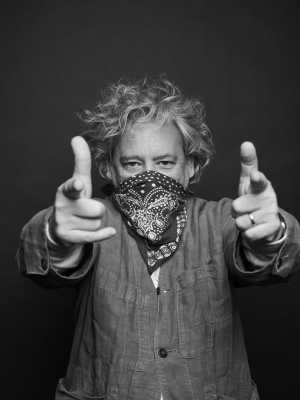 So who is the man who inspires such devotion? And how did he come to be? Dexter Fletcher was born in Enfield on 31 January 1966. His parents were teachers. His first recollection of cinema is paying 5p to watch the Saturday Morning Pictures in Bounds Green. "You'd go in and watch Flash Garden, Wile E Coyote cartoons, Tom and Jerry. Mayhem in there." 
As a kid, Fletcher attended the Anna Scher Theatre in Islington – one of the first acting schools geared towards working class children. (Fellow alumni include Phil Daniels, Kathy Burke, Daniel Kaluuya and the Kemp brothers.) His acting debut came exactly 50 years ago: Splink, an improbably monikered road safety advert starring Jon Pertwee. "He came to work in a gold Rolls-Royce. I remember sitting in the back with him. He was lovely."   
As a nine-year old, Fletcher starred in a series of short films for the Children's Film Foundation to be screened during Saturday Morning Pictures. His involved an Uxbridge family whose uncle lived in Borneo and decided to send them a monkey in a crate. "Then 15-minute stories of monkey-related shenanigans and hijinks ensues. I would often be dressed in the same clothes as the monkey, or the monkey would be dressed in the same clothes as me." 
That was the summer of Bugsy Malone. Child employment laws meant he could only work four days on set – the rest had been spent with the monkey – but those four days served him very well indeed. To this day, says Fletcher, people will still bring up Babyface. Moreover his relationship with Alan Parker would endure until Parker's death in 2020. In some ways, it endures still.    
Let me take a moment to quote Tim Brayton, a personal pick for the finest film critic writing today. (Read him at Alternate Ending.) This is Brayton on Rocketman: "The conflation of realism and musical frivolity feels extremely Alan Parker-ish, and it's gratifying to learn that Fletcher's entry into cinema was as a child actor in Parker's first film, the realist-fantastic Bugsy Malone from 1976. It seems too much to assume that ten-year-old Fletcher absorbed lessons from Parker, knowing that sometime in his career, he'd be called upon to use a version of that same aesthetic; but there's definitely a family resemblance between Rocketman that film, or Parker's other realist musicals, like Pink Floyd: The Wall and The Commitments." 
"Parker was a massive influence on me," confirms Fletcher. "He was a massive influence on me even from afar." He had The Commitments in mind when filming Sunshine on Leith. He invited Parker to its BAFTA screening, where he publicly thanked his former mentor. "I wanted to impress him, I wanted him to be proud." 
You suspect Parker would have been very proud of Fletcher's post-Bugsy output. His stage roles included A Midsummer Night's Dream with Patrick Stewart and a play at the Sheffield Crucible with Alan Rickman, when Fletcher was aged 11 and 14 respectively. On screen there were British classics The Long Good Friday and The Elephant Man. His conversations with Bob Hoskins on the former engendered the story of Wild Bill. "We discussed this idea of this bloke comes out of prison and the son has been abandoned by the mother, and this father and son duo start breaking into houses together. An Oliver Twist kind of throwback. It was this thing that he and I would make up." 
He left school at 16 with no qualifications. He spent a year working on the Barbican. Then a summer in Tahiti aged 17, filming The Bounty with Mel Gibson, Anthony Hopkins, Liam Neeson and Daniel Day-Lewis. There was Kenneth Branagh's Henry V at Stratford-Upon-Avon. Revolution opposite Al Pacino. Derek Jarman's Caravaggio. By his early twenties, he'd worked with enough household names to populate an entire street.
Another brief aside: there was a lot of name-dropping in the past two paragraphs. That's me, not Fletcher. As an outsider, it's very hard not to be impressed by the thought of working with, say, Al Pacino – but Fletcher of course will give no more or less weight to Pacino than any other member of the cast and crew. "It's not just famous people who are great actors," he observes. "Most actors are good, generally. Not all of them are famous." And everyone has their part to play. 
Speaking of Pacino – Fletcher and his wife Dalia visited Al last year ahead of The Offer. They sat in his garden and drank espressos and talked about The Godfather. Pacino is a huge fan of Rocketman. Fletcher tells me how they would encounter each other on the awards circuit, Rocketman coinciding with The Irishman. "Everywhere I went, I'd see Pacino. He'd go, 'Oi, Dexter, my son! Bobby, Bobby [aka Robert DeNiro] – this is the guy I was telling you about! I saw your fucking movie three times! I loved that movie!    
"The next time I saw him, he said: "I've seen your movie nine times! Where's the kid? Where's the fucking kid from that movie?'" The kid would be Taron Egerton. Apparently Egerton was backstage at the Golden Globes and heard the unmistakable voice of Pacino crying, "Where's the kid from Rocketman?'"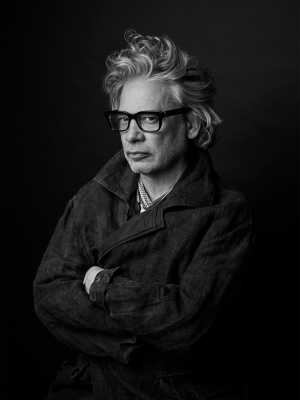 As a young actor, Fletcher never had the box office returns of Egerton but lead roles in the popular TV series Press Gang and the film adaptation of Martin Amis novel The Rachel Papers brought him to national prominence. A teenage Creed-Miles appeared in the first season of Press Gang and recalls getting lifts home from set in Fletcher's Land Rover. 
"I was a bit amazed by Dexter, a bit gobsmacked," says Creed-Miles. "I hadn't done much acting and it was all quite new to me. And there was this guy who had his own house and a Land Rover. He had a pool table, a fruit machine. As far as I was concerned, he was just the coolest thing on two legs. And as well as that, he was a really lovely guy. There was a large part of me that wanted to be like Dexter." 
In their spare time, Fletcher and his brother Graham ran acting workshops on Archway Road. "A load of us would go and improv and devise little sketches and plays," says Creed-Miles. "It kept us sharp. A lot of the guys and girls who did Dexter's workshops continue to have decent careers." 
Yet despite the admiration of his peers, Fletcher was gripped by self-doubt and uncertainty. "I kinda always questioned why that happened," he says of his early success. "I thought, 'oh, I was a kid and I got lucky and here I am doing this stuff.' So I tended to go on a bit of a self-destructive bender. 
"That's the classic child actor dilemma. As a child it comes very naturally, then you get older and you think, 'what the hell am I doing here?' You start working with people who spent three years at RADA. You don't feel like putting the work in – but then you have to turn that around." 
The roles dried up and so did the money. I ask if he considered reaching out to Parker and he shakes his head. "No, no, I didn't have the self-confidence to do that. I had no confidence at all. I had no belief in my ability or myself." 
"He was very misfortunate because he had a lot of hangers-on," says the magnificent Dalia Ibelhauptaitė. "As with a lot of people who became stars early on, they become magnets for everybody. Dexter had a band of people, probably 50 plus, just leaching on him. When I met him, they were still there but there was nothing to get out of it."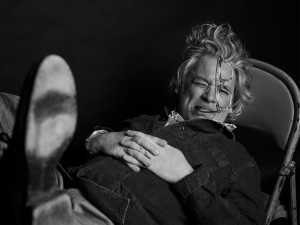 Dalia is Dexter's wife – he calls her into the main room when I mention her name. She's Lithuanian, as accomplished a director as her husband, albeit her mediums are opera and theatre. Listening to them speak, their pride in each another is palpable.  
They met through Alan Rickman. If you recall, Fletcher had shared the stage with Rickman as a teenager. In the intervening decade, Rickman had risen to global prominence with the likes of Die Hard and Robin Hood: Prince of Thieves. In contrast, "I was at rock bottom," says Fletcher.
"He was very friendly and happy to see me; I was stoned or high or whatever. All freaked out – I'd been making some bad career choices. He looked at me and went, [he adopts a pitch-perfect Rickman drawl], 'ah, Dexter's not doing too good.' Then I started getting calls from my agent…'" 
A Lithuanian theatre director wanted to meet him about a play. "I can't do a play! I was full of self-doubt and paranoia. It took me about three weeks to read it. But eventually I did read it and I went to meet Dalia and made a godly fool of myself. But she was good enough to give me a chance."
"My impression was he was really one of the most talented people that I've ever met," says Dalia. "One of the most strong people I've ever met. And really very impressive charisma… It was seeing someone in life who had this amazing potential. And now nearly 28 years later, seeing someone realise that potential. It's amazing, really, what Dexter has become." I glance over at Fletcher while she's speaking: his eyes are full of love, suffused with it. 
"When we met, Dexter was very nervous, insecure. His confidence was sucked out of him. Because he was always, always fending someone off. But he was the part – Alan Rickman was right. He was a massive showoff!"  
"On stage, you saw this very confident person and in life it was all a mess," says Fletcher with a chuckle. 
The play was performed at the Old Red Lion Pub & Theatre – just down the road from their apartment today. On the first night, at the start of the third act, Fletcher emerged on-stage with a suitcase and a riding crop. On a whim, "I started swishing this riding crop and everyone was pissing themselves with laughter."  
"It had probably 60 people in there," says Dalia. "But every night, all 60 of the audience were Dexter's fans. It was quite amazing to see what an impact he had." 
"You gave me the confidence to do that," says Fletcher. "You gave me the confidence to think, 'I love this! I want to do more!'" 
Before she departs, I ask Dalia for the story of their first date, hoping for a charming anecdote to share over a sentence or two. "Ask him about Italy," she smiles. "Ask him about Don Giovanni." And I do and he tells me one of the greatest stories I've ever heard, a story that will make you laugh and quite possibly cry at its postscript. 

Life moves fast. "Dalia and I did the play in London, and she was going off to do an opera in Italy. That was her next project. And her and Alan wanted to get me away from all these hangers on, they wanted to get me away from that druggie world." So Dalia invited him to be choreographer on Don Giovanni. With some trepidation, Fletcher accepted. 
The opera was staged in a former monastery just outside the Tuscan town of Batignano. Performances were held there every summer. "It was a really big deal in the opera scene, really big. And nobody got paid any money for it – it was a real labour of love. Fantastic operas were done there, all the greats would go. There was an orchestra up on the balcony, opera singers were down below. Phenomenal place."    
Dalia was doing her first opera there with the theatre director Maria Björnson (she won a Tony for designing The Phantom of the Opera). Four weeks of rehearsal followed by a fortnight of performance. Fletcher couldn't fly out immediately: he needed to sell his house before it got repossessed. He promised to join the production as soon as possible. "So Dalia went off to Tuscany and started rehearsals. And I was left in London on my own again and all the fucking darkness moved back and I started smoking weed again and doing all sorts of crazy shit and trying to sell this house. 
"It went on and on and on – and I never got to Tuscany. Dalia would phone me and I'd make excuses. It was all getting a bit wild and she was getting more and more pissed off and distressed. She phoned Alan Rickman: "You've ruined my fucking life! This guy who's meant to do the choreography isn't here. So Alan Rickman flew out to Tuscany to be with Dalia." 
Fletcher managed to sell the house when a couple who'd been gazumped on a nearby property saw the For Sale sign and knocked on his door. Paying off his various debts left him with a couple of grand in his account. He had to get to Tuscany. "The show is on! I've not been there – my name's on the fucking poster, 'choreography by Dexter Fletcher', and everyone's going to Dalia – 'really?'" (She ended up doing the choreography on her own.) 
He enlisted the help of his older brother, who brought his five-year-old son along for the ride. The trio rented a 1974 cream Mercedes Estate and set off for Tuscany. Wait, why didn't he get a plane ticket? "No, no that's far too easy," says Fletcher. "That's far too sensible. I've got it in my head I'm going to drive." 
They take the ferry, camp en route, and reach the monastery a couple of hours before the final show is due to begin. "The only person there is Maria and she's furious with me." Apparently Dalia is having dinner with Rickman at a restaurant in town. 
Fletcher drives into town. "Just as I'm driving up to the restaurant on these little cobbled streets I see Dalia climb out and climb into a Mercedes with Alan Rickman and his wife. They drive off. So I start following them." 
Of course Dalia and Alan are driving back to the monastery. Fletcher gives chase, down the cobbled streets, up the dirt hill, blaring his horn with all the exuberance you'd expect of a man trying to keep his last chance in sight. In the Mercedes, Dalia asks the Rickmans, "Who the hell is this fucking idiot behind us?" 
Desperate measures are required. "I have this sense where I think I'm in a movie. So I say to my brother, 'Take over!' My brother slides into the driver's seat. I climb out of the window and onto the hood of the car." 
Sitting on a car bonnet, waving and screaming like a maniac, typically attracts the attention of the driver ahead. "I think you better turn round," Rickman tells Dalia. 
"We pull up in front of the monastery, where all these people are drinking wine and getting ready for the opera, and I'm on the front of the fucking car! It stops and I think 'this is brilliant! She's gonna fall into my arms! What a fucking entrance!'" 
"I leap off the car: 'Dalia, I love you! I'm so sorry I'm late!' Thinking, 'this is gonna do it!' She just looks at me and goes, 'no.' And walks off and doesn't say a word to me." 
"You really fucked up, Dexter," says Alan Rickman. A statement that's hard to dispute.
A miserable Fletcher watched the opera from a monastic cell overlooking the courtyard. Dalia cancelled their planned trip to Venice. Fletcher spent four days camping in an olive grove outside the villa. Then he flew back to London. When Dalia eventually forgave him, she offered this salient piece of advice: "You can't sit on two chairs." 
"I was trying to maintain my old life where, although it was detrimental to me, I knew it and I feel safe. Whereas the new life was full of people like Alan Rickman and Maria Björnson and her." In his mind, "these people are all amazingly talented and so self-assured and confident. And I don't know anything. They don't want to sit around getting stoned. They want to talk about things. And that was scary, although it was a much better world." 
He became part of that world. Reignited his acting career. Wrote and directed Wild Bill. Its success led to an abundance of other directorial offers, mostly gangster films. Fletcher picked Sunshine on Leith. "Dalia said, 'do the musical set in Scotland because nobody will expect that.' It was great advice and that's why I went and did it." 
Big projects lie ahead. He will appear in the Netflix romance The Statistical Probability of Love at First Sight. He's directing Chris Evans and Ana de Armas in the upcoming Ghosted. Perhaps he'll fulfil his ambition to helm a Bond. Speaking of Alan Parker, Fletcher says: "If you look at his catalogue, it's always so different but you always know it's an Alan Parker film." Fletcher will keep reinventing himself but his work won't ever lack for heart.  
Alan Rickman was best man at Dexter and Dalia's wedding. For their 20th anniversary, the couple returned to the monastery in Batignano to renew their vows. "Alan had not long died. His wife brought his ashes and we planted a couple of trees in front of the monastery and we put his ashes there." One tree for Rickman, another for Björnson who had also since passed. "We had a really big party there with all our friends. It was fucking great."  
The same could be said of Dexter Fletcher. What a man. What an artist. What a life! 
The Offer is streaming now on Paramount+