Wisdom can be found in the most unlikely of places. For Britain's greatest ever racing driver, Lewis Hamilton, that place was the bottom of a muddy pond at Rye House Raceway. Before the six world championships, the fame, the fortune, the media intrusion and the advertising campaigns, an eight-year-old go kart prodigy learnt the art of late braking – a skill that would later become his calling card – through sheer force of will and a little help from dad.
Anthony Hamilton, who famously dedicated much of his life to cultivating his son's raw talent, would stand at the end of the long back straight with a marker, edging closer and closer to the apex. He'd studied where the best drivers on the grid would brake before hurtling round the corner, but he wanted his son to brake several metres further down the road.
"I would try to brake where he said, but would end up spinning off into the pond at the end, completely drenched," Hamilton has reminisced to the media several times. "He'd just tell me to do it again. Eventually, I mastered it and was quicker than everyone."
Call it bad parenting or exceptional teaching, by 1995 Hamilton Jnr wasn't just faster than everybody else, he was Formula Cadet champion. Three years later, he would join the McLaren Young Driver Programme and follow a golden path to the bright lights of Formula One. You don't need me to tell you what happened next.
It might be an amusing anecdote now, but perhaps those early mud baths were the moment at which a young Hamilton established that he alone defined the limits of his ability. Throughout his dominant reign at the pinnacle of motorsport, the driver has been accused of rebelling against team orders, standing up to the omnipotent FIA, and generally disrupting the status quo, but he has remained unapologetic about the importance of expressing himself.
It's not just about marching to the beat of your own drum: as the only black driver to ever grace the grid, Hamilton's experience of a white-dominated sport is singular. From the moment Hamilton started winning go kart races, he was subjected to racist abuse from disgruntled drivers and their families – the noise has only grown as the trophies racked up. Being proud of who you are isn't just about letting your actions do the talking (Hamilton, as eloquent as he is, is a lyricist in a race car), but being bold enough to accept that you can't please everybody.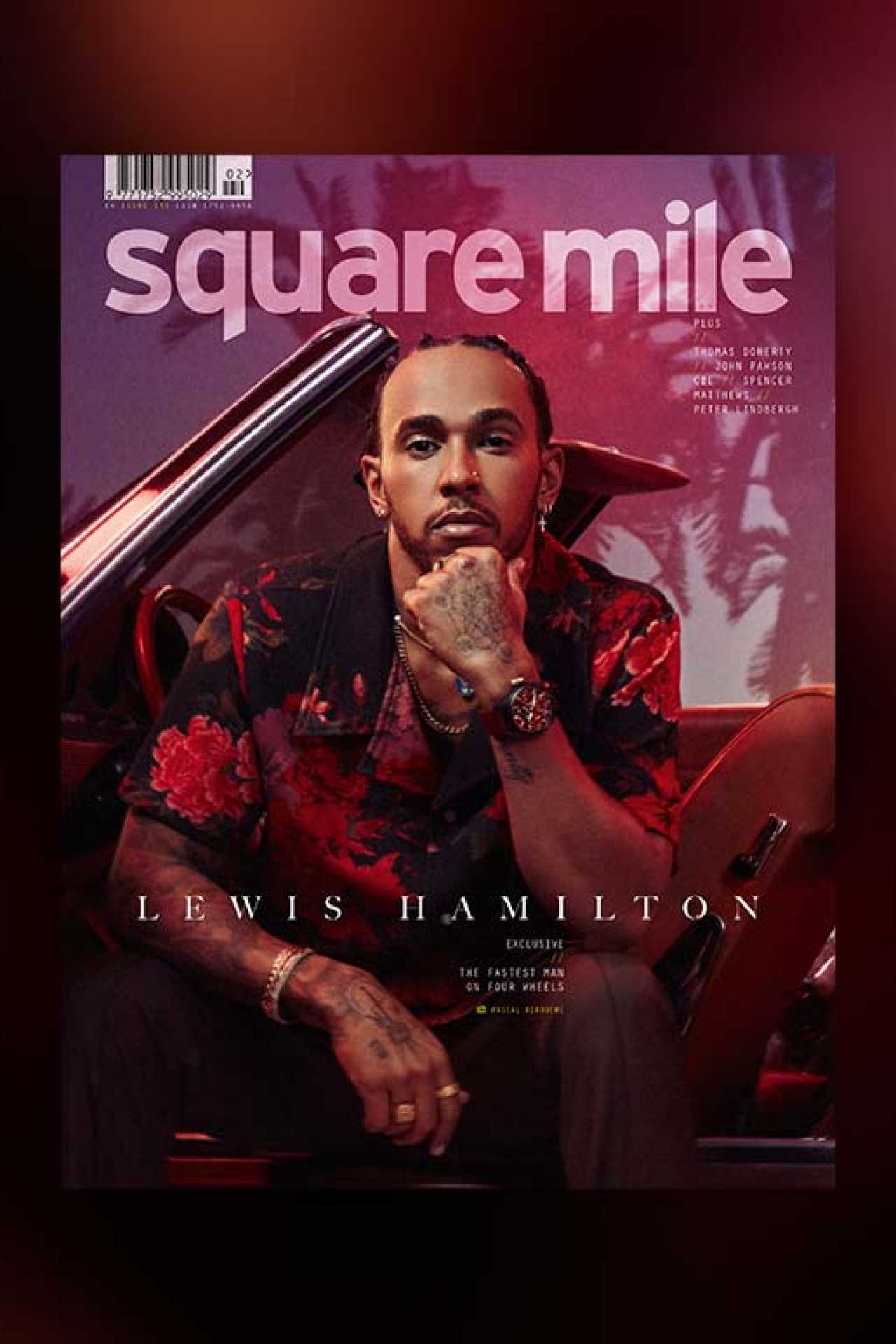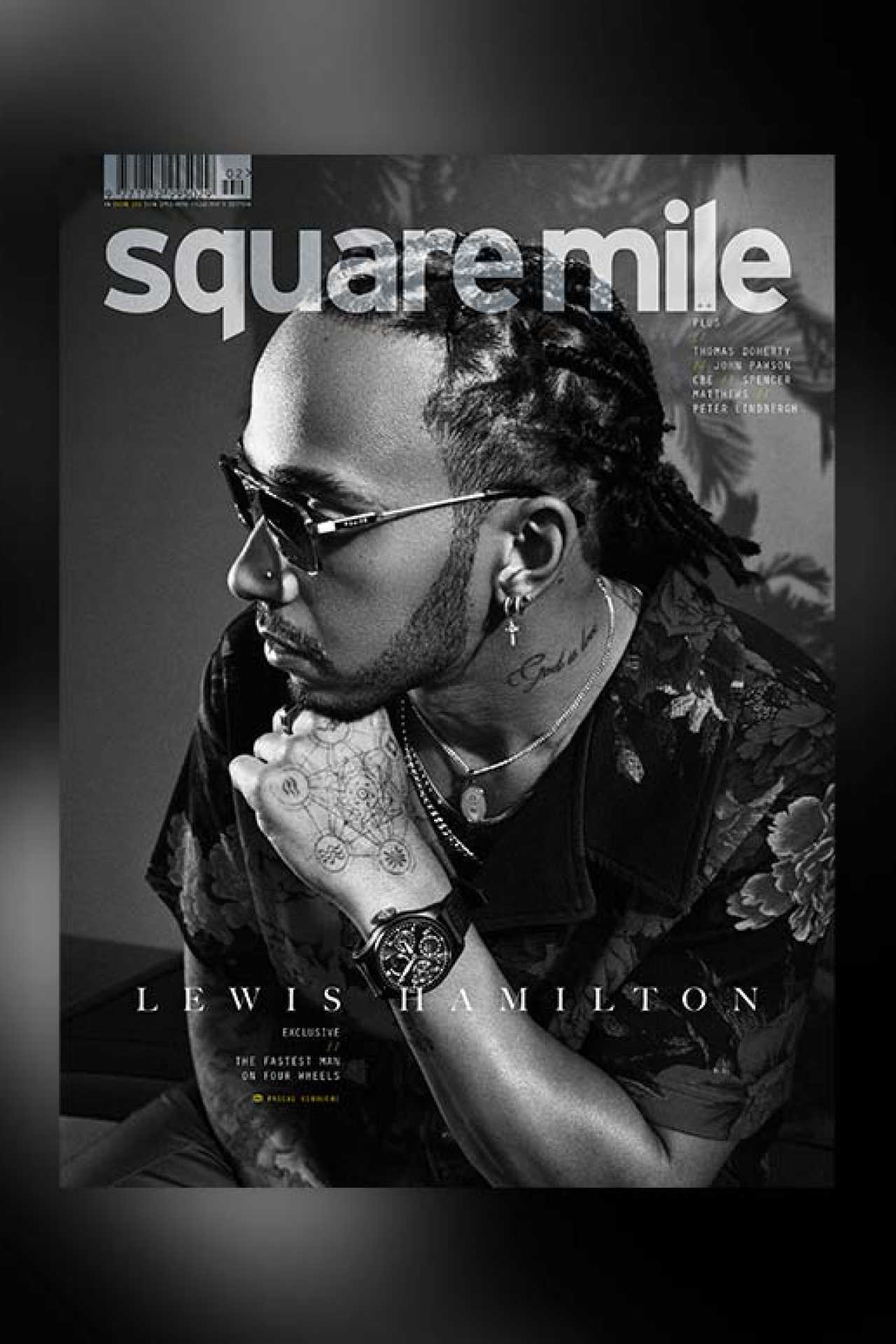 Hamilton's case as the greatest driver ever to step into a Formula One car is well documented: an all-time record of 87 pole positions, 84 race wins, and six world championships. Next season, should he match his average of ten wins from the last six campaigns, he will also own the record for the highest number of victories and will have achieved it in less races than disputing GOAT Michael Schumacher.
Modern technology, unimaginably improved safety protocols and scarcely recognisable vehicles mean the 'greatest' question will forever descend into nitpicking, but place Hamilton against the brains of Niki Lauda, the brawn of Schumacher, the guile of Ayrton Senna, the flair of Jim Clark, and you'd still have to back Hamilton to come out on top, such is the extent of his racing arsenal. That a driver of his nigh-on unrivalled abilities should therefore have outside interests is subject to endless criticism from the purists.
In daring to share his multi-faceted personality in a straight-laced profession such as Formula One, the cynical assumption is that Hamilton has manufactured a persona that suits his brand as 'the rebel racing driver', 'the stylish one', 'the cool kid' – however the tabloid media want to dismiss it. But sitting down with the real Lewis you see these things differently: "If you look at other sports, you see the individual's face all the time, you get to see the highs and lows through their expressions, but I'm in the car with a helmet on. No one can understand what it's like in that car because there's only 20 of us that get to do it," he tells me.
Hamilton's passion for fashion and design, his personable social media account, and his environmental activism do not illustrate a character who views himself to be bigger than the sport, but about the lengths at which truly great sportsmen and women must go in order to reach out of their arenas to touch more than just the die-hard sports fans.
In 2018, for example, the Brit was accused of 'gender shaming' his nephew to his Instagram followers when telling him "boys don't wear princess dresses". Big enough to later acknowledge the implications of such comments on his huge platform, and staring down the white-hot fury of LGBTQ+ activists, he owned his mistake by wearing a skirt on the cover of GQ in perhaps the most stylish apology ever made. Critics follow in the slipstream of the greats, but Hamilton has carried himself with class and grace from his earliest encounters with the media.
In truth, Hamilton is the kind of feverish, prodigious, enviably talented mind where he'd likely have been a household name whatever he'd turned his hand to – Formula One is simply lucky to have him. The kicker? He's nowhere near finished yet.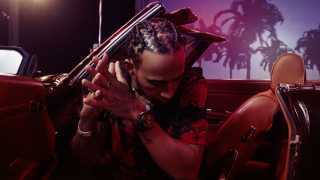 Over the last 12 months, you've designed several fashion collections with Tommy Hilfiger and Puma, you're an executive producer of The Game Changers with James Cameron, and you've opened up a new plant-based burger chain. That's a lot of air miles and a lot of head space required to spin those plates. What drives you to go beyond the demands of your day job to be so creative outside of F1?
I think it comes down to the fact I love learning and getting to work with different groups of people. As a kid I was creative, and I think even now tapping into your creativity is such a nourishing and energising experience. Ultimately, I'm trying to exceed expectations, but also see what my capabilities are. I think in life a lot of people don't explore their capabilities to the maximum. That's just something I've always wanted to do.
I love the challenge of seeing if I can do something. I'll try absolutely everything – and I'm not good at everything; there's stuff that I completely suck at, but at least I tried – and I've tried to get better at those things. Some things take a lot longer to get better at, and some things just come easier than others.
As a racing driver, I got into this sport where you almost have to be a square [pauses]… well, you don't have to be a square, but racing drivers are expected to be a certain shape – this is what a racing driver does, this is what he looks like, this is how he prepares, this is how he behaves. I've never liked that. I'm different. [Pauses] We're all different.
You know, we're all different in our own way, but I do it [being a Formula One driver] differently; I go about it differently. What's important for the outside perspective is that you're not racing all the time, and I've really found that doing these other activities outside of the sport has been so stimulating for my mind that it has enabled me to learn and grow faster within Formula One.
In terms of how I've navigated and collaborated with my team and Tommy [Hilfiger], I've learnt from that experience stuff that I can now bring into how I communicate with my engineers. See, you're constantly challenging and growing your brain. Knowledge is power – and in trying to be the greatest driver there is, you need to have the strongest brain possible because the mental side of things is everything.
You've faced criticism for these extra-curricular interests, but would you say this is how you strike a balance as to how you express yourself?
I think so. Ultimately, if you look at other sports, you see the individual's face all the time, you get to see the highs and lows through their expressions, but I'm in the car with a helmet on. No one can understand what it's like in that car because there's only 20 of us that get to do it. Finding other outlets and other ways of expressing yourself is key – it's key to human beings, not just racing drivers.
For me personally it's incredibly important to be able to express myself in the way I dress, or how I decide to design my clothing lines. Of course, I express myself in how I drive as well.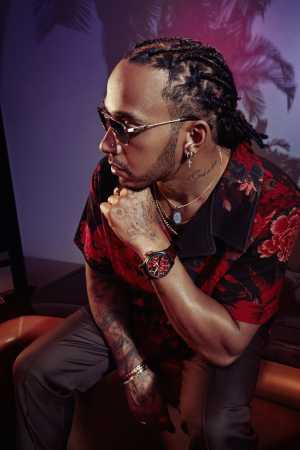 How is the balance of your interests is shifting as your career progresses?
My life has been a real whirlwind because I am all over the place; I am juggling a lot of balls, and then I'm arriving at a race and having to deliver, so trying to find the right balance I tell you it's absolutely not easy. But, jeez, if it was easy then everyone would do it. So that's been a real challenge, but I've actually enjoyed trying to find the balance.
As I come to a greater understanding of what I'm passionate about and what I plan to do in my future – for example, my fashion brand is something I'm really working hard on now and something I thoroughly enjoy – pieces are beginning to fall into place now, which means I know where I'm going to be a lot of the time as the future plan slowly starts to come together, while I'm also working to dominate my sport.
It's been an interesting journey, but you get more comfortable within it and more certain of yourself.
You've got these clearly defined sides to your life now, but what sporting ambitions do you have left? Is it pure domination? You have most of the records now…
The first point is that I love racing. Since I was a kid, it's been something that I've loved and that's not diminished at all. There's definitely been years where it's been a little bit difficult, but that's a lot to do with the fact I don't have the enjoyable balance that I have now.
As I've said, it's so much more than being a racing driver, it's the balance of being a team player, partnering with these incredibly intelligent engineers and pulling things out of them that they didn't realise they had. These engineers are so smart, so you wouldn't think that you'd be able to outwit these incredibly talented people, but sometimes you're able to provide a perspective that they didn't have originally.
I love the challenge and I love the racing. Our collective goal as a team is dominance – we're all on the same page in that respect.
There's never been a single race or a single qualifying that's been perfect. You can always be better, or fitter, or sharper, or make smarter decisions, so while I'm still at my peak I've got to keep going. And I don't know where that's going to take me, but there's a long time after racing, a lot of life to live.
One hundred percent, I'm sure that every driver that stops misses it so much. It's probably the same with every athlete that stops, there's nothing quite like it – and there will be nothing quite like it for me – but you have to find other things that you are passionate about and other challenges that are also exciting.
Do you think about your legacy and what you want to leave behind in Formula One? I read something back in 2014 where you said you tried to ignore the fact you were the first black guy ever to race in the sport, but as you've got older you've really started to appreciate the implications of that.
Does it frustrate you that there aren't more black drivers on the grid now and do you hope that one of the things you can leave behind is that there are more minorities coming through the sport?
It's not that it frustrates me, because it is the way it is, and it has been that way for a long time. When I think about legacy – I've been asked that question for years – and if I'm honest I've never felt like I was fully equipped with the right answer to that, because what is a legacy? How do you build a legacy?
You know, I'm 34 now and since I've been in my thirties I've started to appreciate what that really means. As I've got older I think, yeah, I do appreciate more the differences there are in society, and how things are still quite separated. I think as I've got older, I've understood history a lot better as well, so I understand where my grandads come from, where my ancestors are from, and the struggles they experienced in life.
When I'm looking at legacy, I look at the Williams sisters, I look at Tiger Woods, and look at how they've really broken the mould – and it's not just black people, it's having a mix, having real minorities come through.
So whatever race or ethnicity, it's great that I'm seeing kids from all different walks of life trying to get into the sport – and I like to think I've been a part of that. I'm definitely proud of that, but that's also just a part of what I want to try and leave behind.
It's always been quite a rich man's sport, really. But it's more so now. It's so expensive to even get into karting, so I want to be a part of shifting that. It should be open to working-class families and I want to be a part of that. Having seen how Niki and Jackie Stewart were such a large part of helping shift the technology and safety for drivers for the future. We lost a young rising star [Anthoine Hubert] last year, and I want to be a part of ensuring that never happens again.
There are so many elements, honestly, so I can't tell you what my legacy is going to look like in the future but I can tell you that I am going to work as hard as I possibly can to take the right steps in being the greatestI can be in and out of the sport.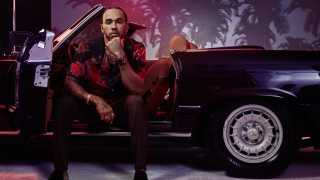 Ian James, the MD of Mercedes-Benz EQ Formula E Team, said that you might at some stage in the future be open to joining them? Back when you joined Mercedes from McLaren you were quoted as saying that you had a pros and cons list of weighing up where your future should lie. In the end it was a coin flip decision, but Mercedes was the one where you had this clarity that made sense.
Looking back now, of course, it seems like an incredibly shrewd move. Could you see why a move from Formula One to Formula E would be an equally shrewd next step?
The only reason that could be the case is for ethical reasons because sustainability is something I am very, very conscious of – and it's hard for me right now in wanting to be a part of positive change for our climate, yet you're flying everywhere. But the good news is Mercedes-Benz is really taking responsibility for sustainability in its business, and is trying to be a part of that change.
For me, I'm constantly conflicted, because I race Formula One cars that produce emissions – but they use some of the most advanced technology in the world, that can drive a positive change in road cars in the future. You know people will look at you trying to do something positive, but they'll often focus on the negative.
In terms of racing, I race at the pinnacle of motorsport and in the foreseeable future Formula E is not going to be the pinnacle – and I want to be in the top echelon of the sport. For that reason, I don't envisage racing in Formula E, but I can imagine myself being a part of something in the background. I like the idea of what it stands for and what it's striving towards – for example, with my fashion collection, I'm pushing Tommy to be more sustainable.
The clothing line that I have just released [Oct '19] is 50% using sustainable and recycled fabrics, and organic cottons. I'm pushing them to do something they've never done before and that's something I really want to get involved in more. That's also why I turned to a vegan lifestyle two years ago, that's why I've got the meat-free burger restaurant out, so I'm trying to get involved in making positive change happen in the world.
Well, we need more voices like yours changing the world for good…
We've all got a voice, and I'm very, very fortunate to be able to use the platform that I have to do what I do. 
Lewis Hamilton is an ambassador for IWC. For more information, see iwc.com.
For more on Formula One, see formula1.com