Ian Bohen dials into our Zoom call from the confines of a bright, airy room in West Hollywood, close to where he grew up. He is dressed casually beneath an oversized lamp in a startlingly white space, sporting a Foo Fighters t-shirt: "I went to see them two nights in a row in Los Angeles; the shirt is probably 15 years old."
In that time, Bohen has gone from playing minor roles in film and TV to starring as a lead across multiple projects – yet his love of the Foo Fighters still endures. "I got chills," says Bohen of those LA gigs.
The Californian native has had a busy 2022, and his excitement for his projects is contagious. Tonight is the premiere of the new Teen Wolf movie, and he has just flown in from Montana – where his other ongoing project, Yellowstone, is filmed – to walk the red carpet. It has been more than five years since the Teen Wolf television series ended, but Bohen believes fans have much to look forward to.
"In the new movie, the characters are ageing at the same rate [as the fans]. People will be able to relate to the same things they once loved."
He is confident in the film. "I think it's going to be a huge hit, as we have all the components that made it so successful to begin with," says Bohen, who plays one of the franchise's primary antagonists. Not only is he excited to dress up for the premiere, but he is also looking forward to meeting with some of the lucky devotees of the Teen Wolf show who have been flown out to see it.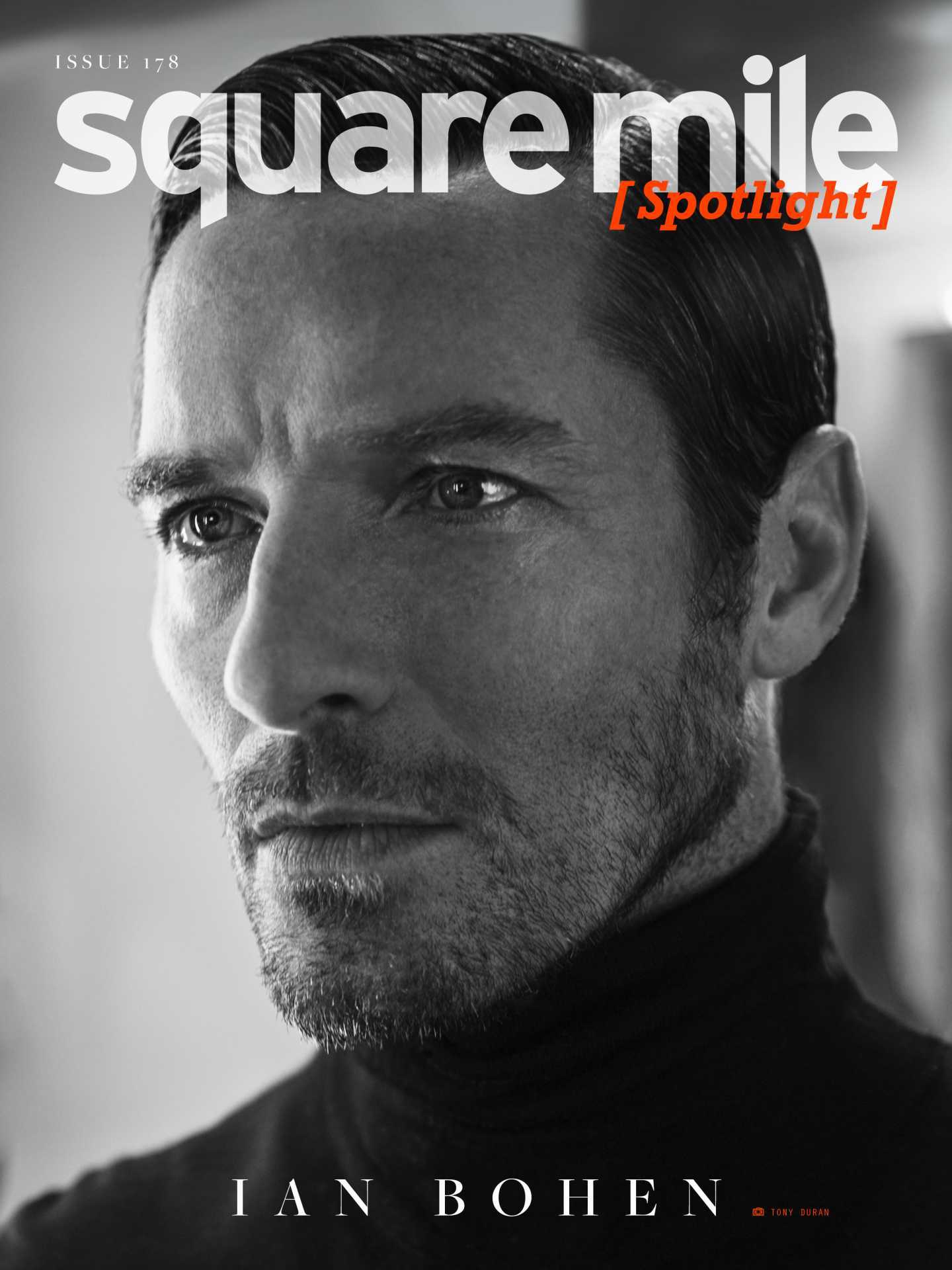 A quick Google of Bohen returns scores of tweets swooning over his characters, his looks, or both. "I caution people regularly to be very careful in who their role models are and who they look up to and herald," Bohen says. The culture of young people idolising abstract celebrities worries him: "I would prefer people to look up to pioneers, innovators, scientists, authors." But he appreciates his fans immensely.
He mentions that he gets messages regularly from supporters seeking his advice: "I think a lot about people. If you want to change your situation, you have to start with your attitude. You have to change how you think on a fundamental level… you have to fight intellectually, and it takes a long time, and it's hard.
"There are people on the street who have become rulers of nations. My advice is it all starts inside. You can do it."
Yellowstone, Bohen's other project, has become the most-watched TV series in the US, with more than 16 million people tuning in for the finale of season five last November. For Bohen, acting is not about the celebrity or acclaim: "When I'm doing a character, I'm very locked into it. You need to remember who the person is, what they want, how they feel about the people around them and really listen to them."
The actor has oscillated between playing the villain in Teen Wolf to the endearing persona of Ryan in Yellowstone, but, regardless of the character or their motives, Bohen says: "You have to find a way to bring out the sincerity and excuse their behaviour from the inside because that's what people do. Even criminals think they're good guys." However, the most important thing is simple – enjoy yourself. "If you're not having fun, nobody else is having fun."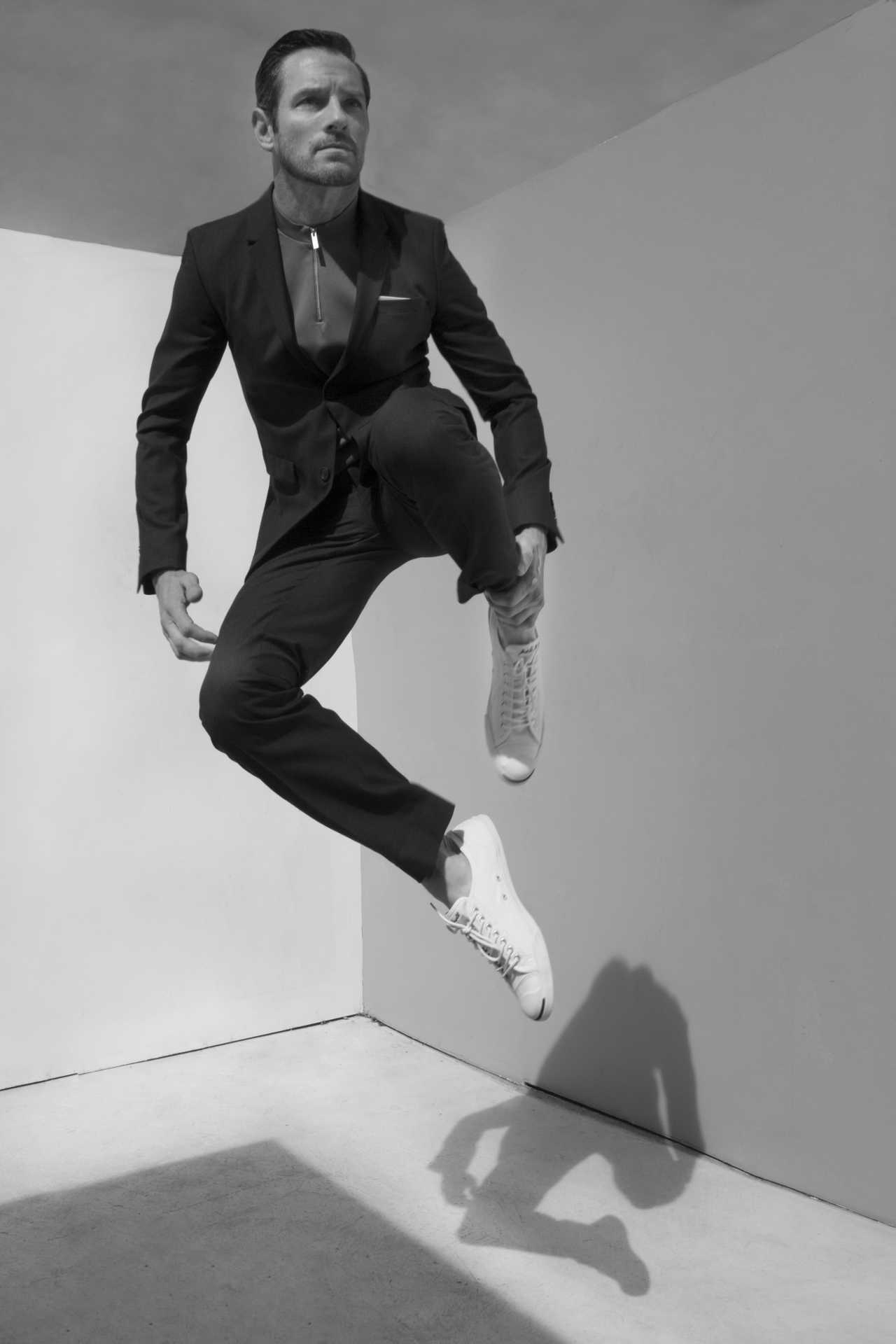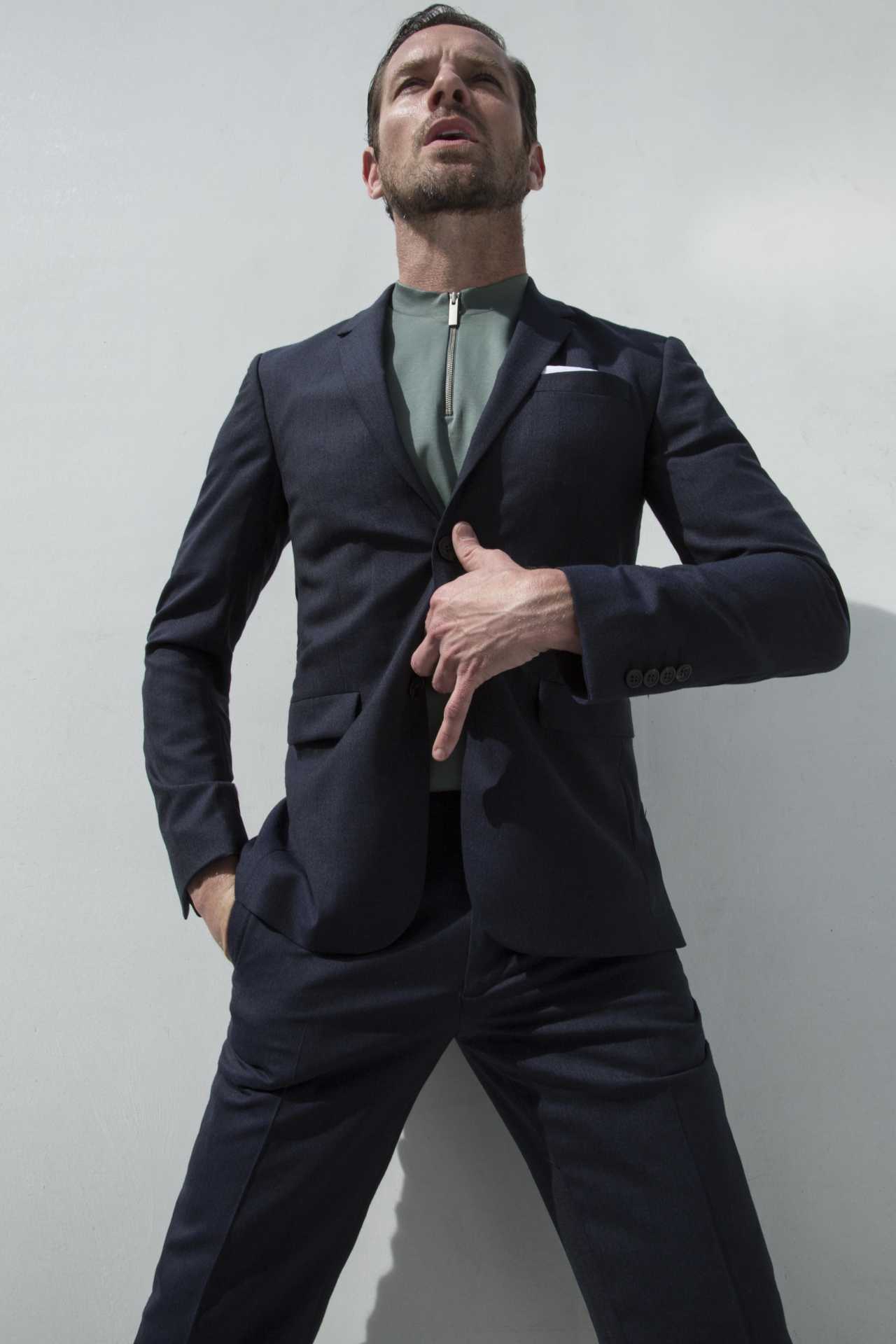 At some point in the future, Bohen is set to play a 'nefarious character' in a biopic about the life of Youree Dell Harris, the American television personality best known for portraying Miss Cleo, a spokesperson for the pay-per-call-minute service Psychic Readers Network.
"[My character] ultimately takes advantage of [Miss Cleo] and does all the bad things," Bohen says. He always wants his character to be justified in their actions: "I want the audience to witness a redemption I bring out."
When he's not acting, Bohen likes to travel. He loves France, Paris in particular, and frequents Italy too. Having friends that feel like family in Europe means these places are like a "second home" to him.
Season five, part two of Yellowstone is set to start filming this summer. Depending on the reception of the latest season, and the break between potentially filming the next one, he hopes to hop on a flight and spend a month or two embracing what Europe has to offer.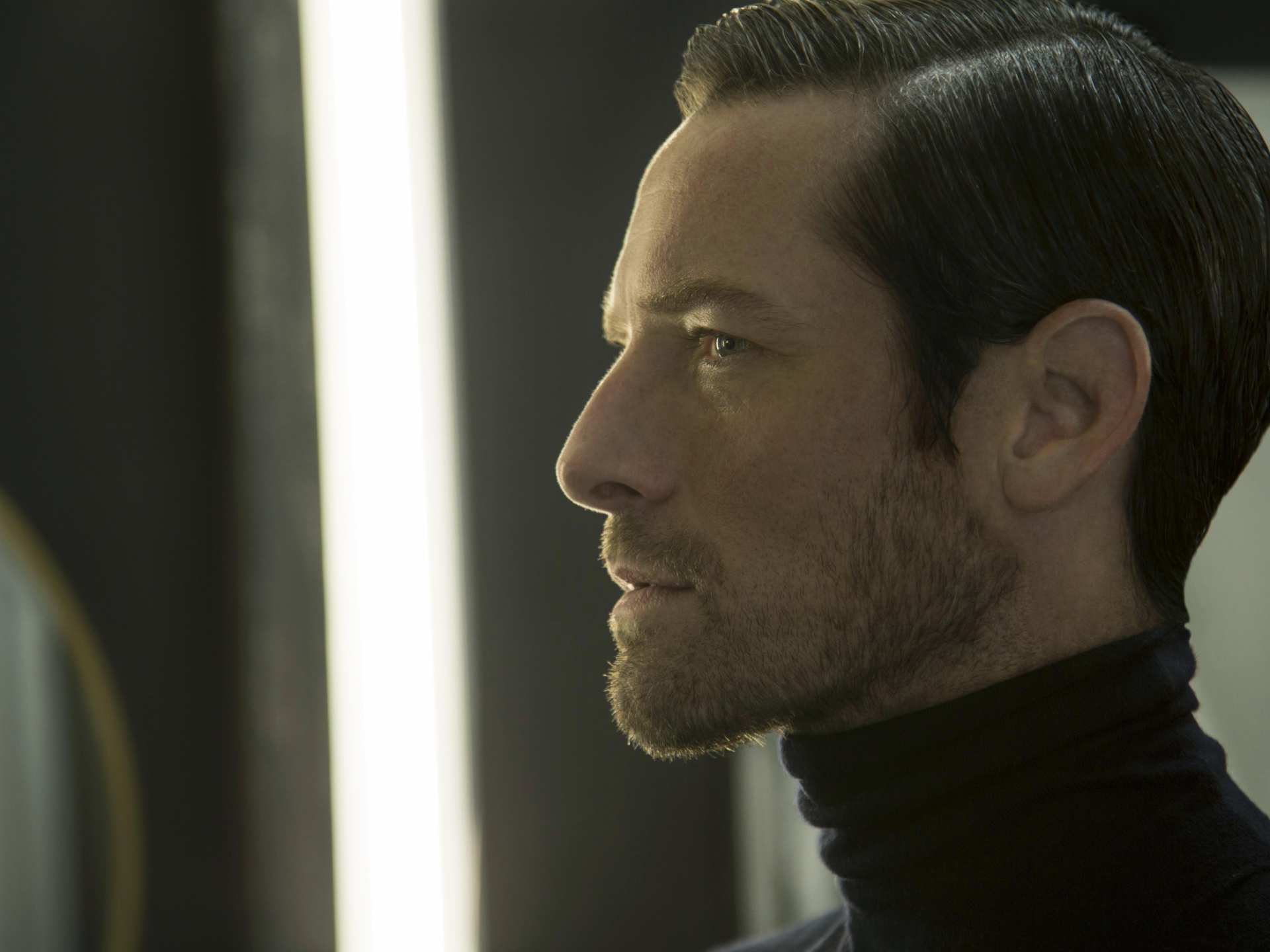 As a notably stylish figure, Bohen has essentials he can never leave behind. He mentions a particular Christian Dior silk scarf: "It's giant! Probably four feet by four feet. When I saw it, I knew I needed it." He wears it like a tie.
He never travels without a tuxedo, either: "All you really need is a passport and a tuxedo," he says. "Shirts with French cuffs are very important. Regardless of sneakers or jeans, shirts with French cuffs!" Readers, take note. He also adores a black leather jacket he owns from American designer John Varvatos.
Exuding an energetic fervour is something Bohen does well, although his answers are considered and he takes time to formulate the best response to each question. However, asking about his favourite fragrance elicits an immediate reaction: "Elevator Music."
He uses the Byredo cologne sparingly: "It's a couple of years old. I smelled it on a friend and had to buy it the next day." Having reached the halfway mark of the bottle, he fears running out of it forever. With the product sold out online, Bohen is prepared to send out 'smoke signals' to whomever has an unopened bottle lying around in a gift bag.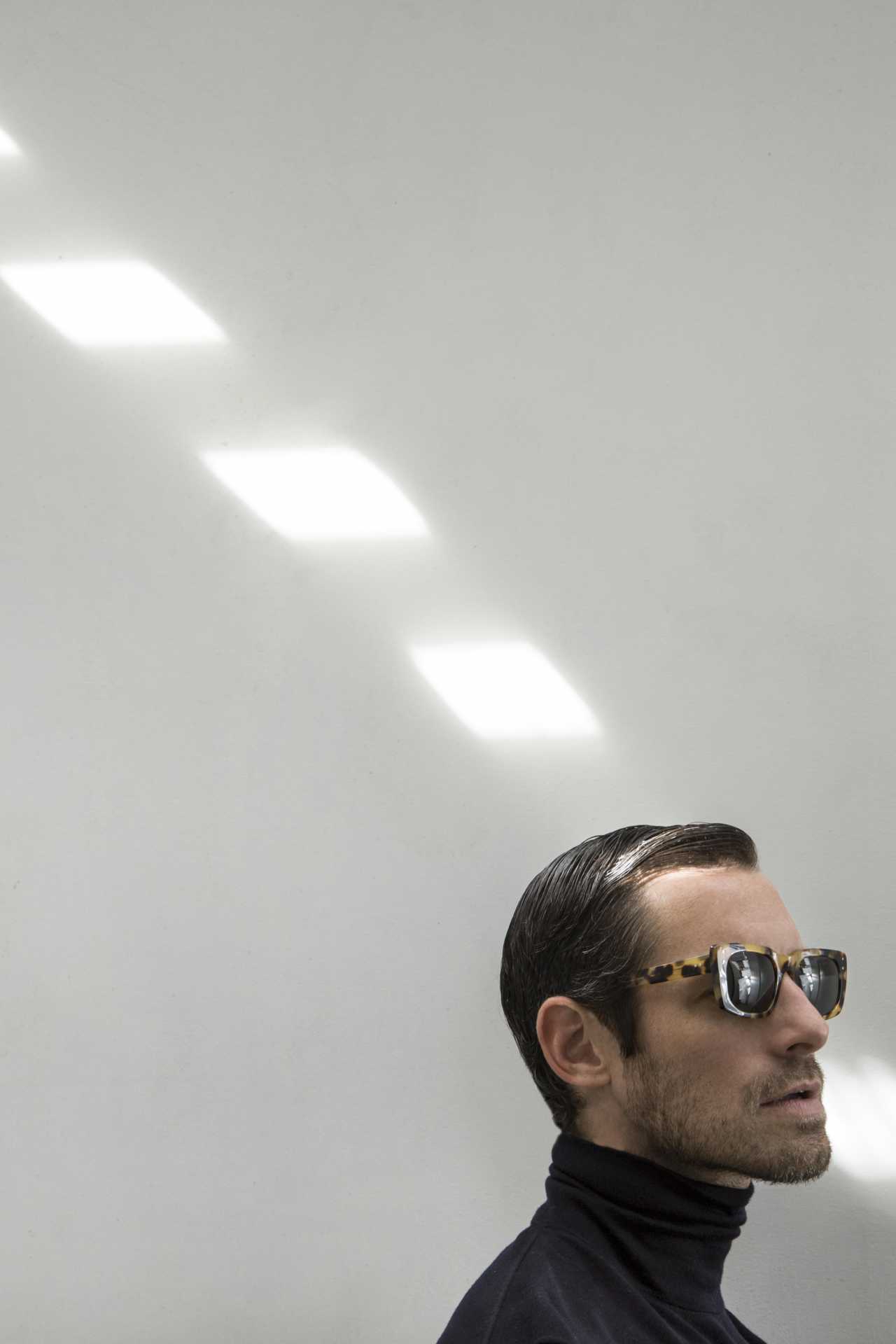 Taylor Swift fan may not be the first thing you imagine when you see Bohen, especially considering the Foo Fighters t-shirt. But his love for the singer is evident from his social media. "We were something, don't you think so" he tweeted a few days into the new year, leaving fans to reply: "Roaring 20s, tossing pennies in the pool" in his mentions. Bohen bursts out laughing when I bring it up.
"I am a Taylor Swift fan; why hide it? I think she's great. It's fun driving music," he says. Swift's 2020 album Evermore is what he's been listening to most recently. "There's this one song [Exile] with Bon Iver… It's got a deep piano."
The track is one of Bohen's favourites and demonstrates very good taste – the tune is a banger, albeit quite a heartwrenching one. 'I think I've seen this film before / And I didn't like the ending...'
He is very conscious of how he comes across online. He tweets only occasionally and thinks about what he shares on Instagram: "I spend time thinking about the tone in which I tweet, the pictures I post, the causes I get behind and the charity work that I do. An impressionable young person may be [consuming] this [media] and I do feel a duty to expose them to something that will make them stronger, better, more patient."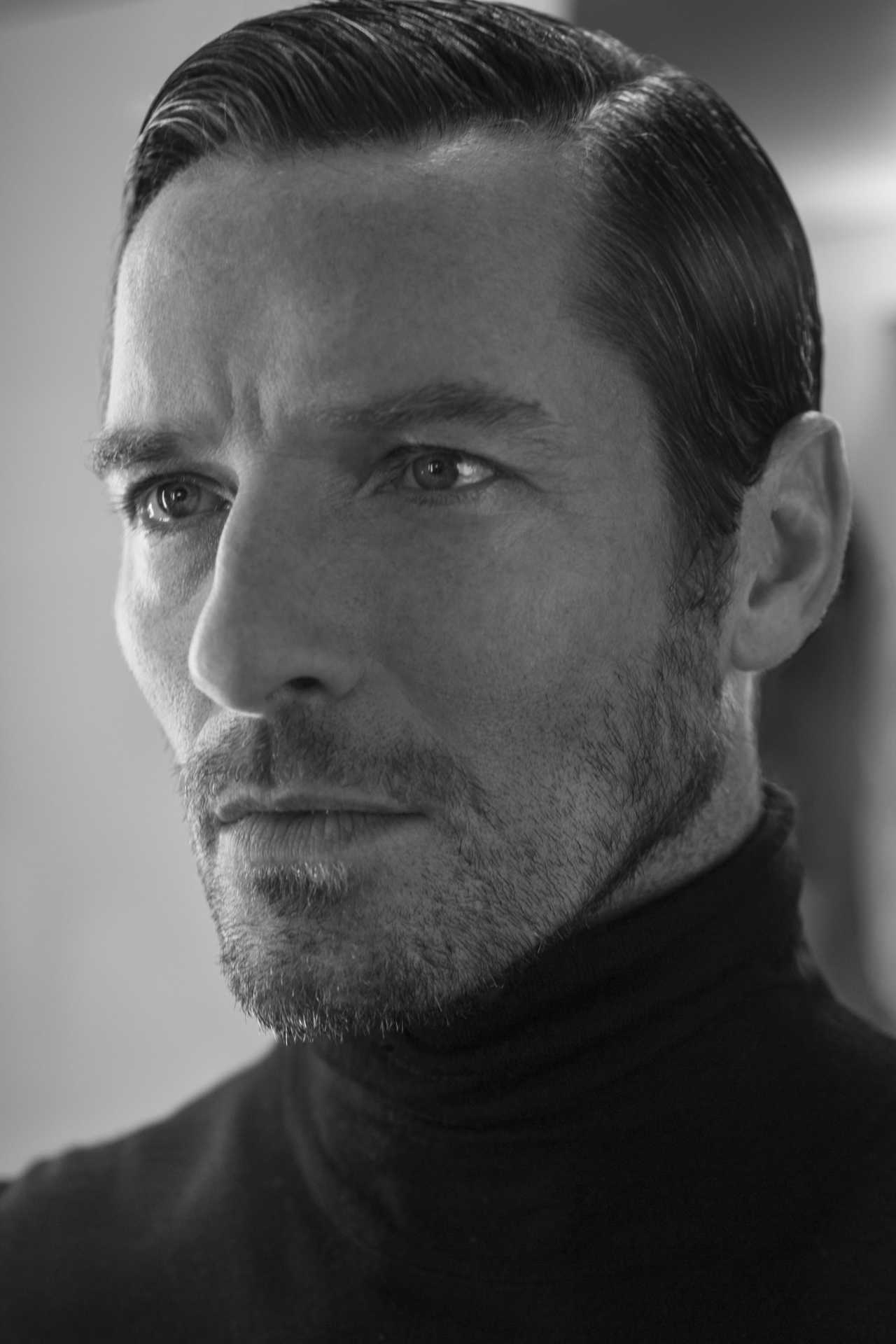 Time for some quickfire questions:
Favourite movie?
"Casablanca."
Favourite book?
"The Fountainhead by Ayn Rand."
Favourite cocktail?
"Negroni."
Favourite dessert?
"Sticky toffee pudding." Duh.
As our conversation draws to a close, Bohen delves deeper into his attitude towards life: "Once I started saying yes to things, everything opened up." He has noticed a positive attitude 'begets more relationships, more opportunities and more knowledge'. He references the 1903 James Allen book As a Man Thinketh. "Sometimes you want to shake your head and growl, and that's fine. But you need to recalibrate and get back on track."
According to Bohen: "Everything trends upwards with positivity". He is an exemplar of this creed. He believes in making the most out of everything, whether personal life or career, while still making downtime for himself. Ahead of the Teen Wolf premiere, he'll start his night by meeting friends over a martini before heading out for the main event.
Just before we finish the call, Bohen is eager to recommend the following Taylor Swift songs: Exile, Cardigan, Champagne Problems, Peace, The 1. For someone who listens to Taylor Swift for the rhythm while driving, we believe most of Bohen's recommendations are more suited accompaniments for a good cry on the couch. At least the man himself has plenty to smile about.
Teen Wolf: The Movie is out now