We all remember our first 'fight film'. Whether it was Keanu Reeves in The Matrix or Sylvester Stallone in Rocky – these films and their heroes stay with us. But sometimes the hero on screen isn't just an actor but the real thing.
Enter Lewis Tan. A master of martial arts and newly minted cinematic heartthrob. He doesn't just play characters that can flip and kick and kill. He is that character. OK, no killing. But the capability is there. 
Tan has been working since he was three years old, when he travelled the world with his father, the celebrated fight choreographer Phillip Tan. He was the lead in the reboot of Mortal Kombat, and joins the cast of hit Netflix's series Shadow and Bone. The man is a bonafide legend in the making.
Square Mile: Your dad started training you in martial arts when you were just a kid. Did you do it because your dad did it, or was it something that immediately spoke to you?
Lewis Tan: A little bit of both. I wasn't forced to do it. It was natural for me to try it. It's one of those things where you're doing something for exercise and social purposes. You're meeting people, you have friends there, it's a fun way to get your energy out. My dad did it. It was a time for him and I to bond. 
Growing up as a kid, I heard all these stories about my father. He was a national champion. He was heavily involved in all sorts of different styles in martial arts: in the movies and in the ring. He was all over the world. You grow up idolising the thought that one day, maybe you'll be a championship fighter too.
There were other things I wanted to pursue. I wanted to skateboard. I didn't want to show up to martial arts for three hours a day and stay at the gym, and wait for him to be done, and then do it all over again. I went through a rebellious stage. I fell back in love with it as I got older. And then I went down this deep rabbit hole of unlocking all sorts of incredible things in my life – as a person and also now in my career. It's been a long journey.
SM: What made you fall back in love with martial arts? How old were you? 
LT: It was my early teens. I realised that it was something that could help me with my confidence. It gave me a skill set where I had the ability to defend myself and I was able to perform, and perform in front of people who I respect. I was fighting on an amateur kickboxing circuit for a few years.
We did these events called smokers. Three-minute, three-round fights, but it wouldn't go on your record. When you're in the rain surrounded by 100, 150 people watching you fight, it made me feel so much more confident in who I was. I fell in love with that. That drive and that competition, there's nothing like that feeling.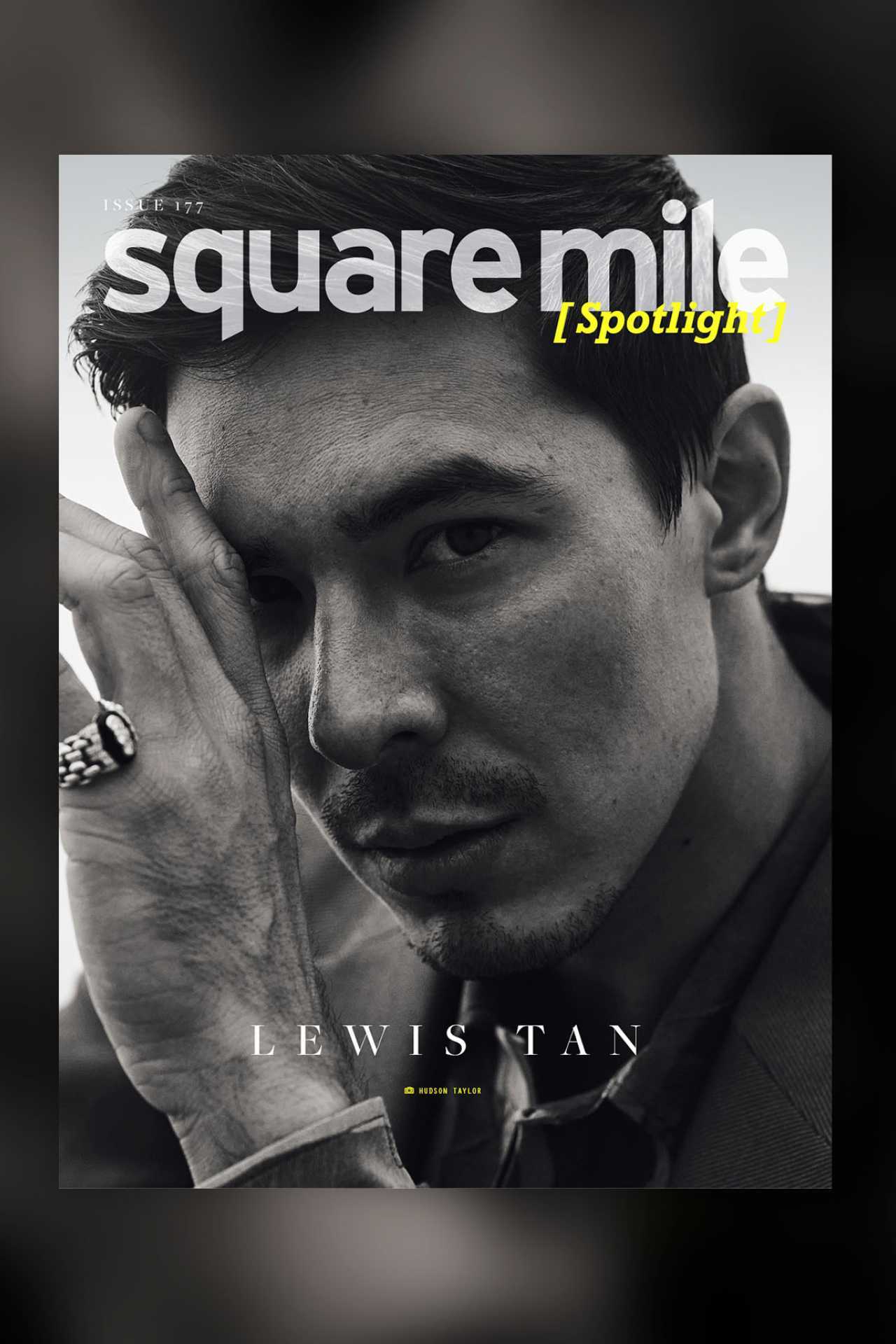 SM: Was your dad surprised you followed in his path? Did he encourage you? 
LT: It was one of those things that was inevitable. I found that bonding experience with him. There was nothing else besides martial arts and movies that we could really bond over. He had a very rough childhood and martial arts basically saved his life. A lot of people say that, but it really did. If you find something that can pull you out of a dark place, whether it's martial arts or dance or whatever – especially if it's a physical skill – I think it's really helpful. He was very supportive.
SM: I've read that your dad actually took you on set with him for his work. When did that start happening?
LT: I was on set since I was two or three years old. I remember being in Thailand when he was doing Bloodsport. That was a crazy experience because I would sit in the ring that they have in that movie, they have this big kumite. All these fighters are there. All these amazing people that were working on that film and ended up being crazy. The director of John Wick, Chad Stahelski, was just one of the guys fighting in the background. 
I would be sitting with them, hanging out, stretching and doing martial arts as a kid. I'd sit in the director's chair and pretend I was one of the people working there. That was my childhood. There was no other way I'd end up doing anything else. 
SM: Were there any negatives to having both parents in the entertainment industry? I know you moved to Los Angeles from Manchester at a young age… 
LT: Yes, my father and my mother moved to LA, having never been before, not knowing a single person there. My mother left her career, a pretty established modelling career. My father left everything in London, our family had restaurants there. He left it all behind. He came to LA with the hope of being in the film industry. At that point, he had done the Batman movie with Tim Burton. People might say, 'oh, he did that, he's set', but that doesn't mean you're gonna have some long-lasting career. Especially as an Asian guy who doesn't know anyone in Hollywood. Props to him for doing that. 
But to answer your question, yes, there was a lot of turmoil and struggle. My mother was raising four boys alone. My dad was always travelling, and we couldn't always go with him. It's a tricky lifestyle to be in the film industry. Even for me now. I don't have a family. It's hard for me to have steady relationships. Last year I was home for three months of the year. It's tough. But it's incredibly rewarding.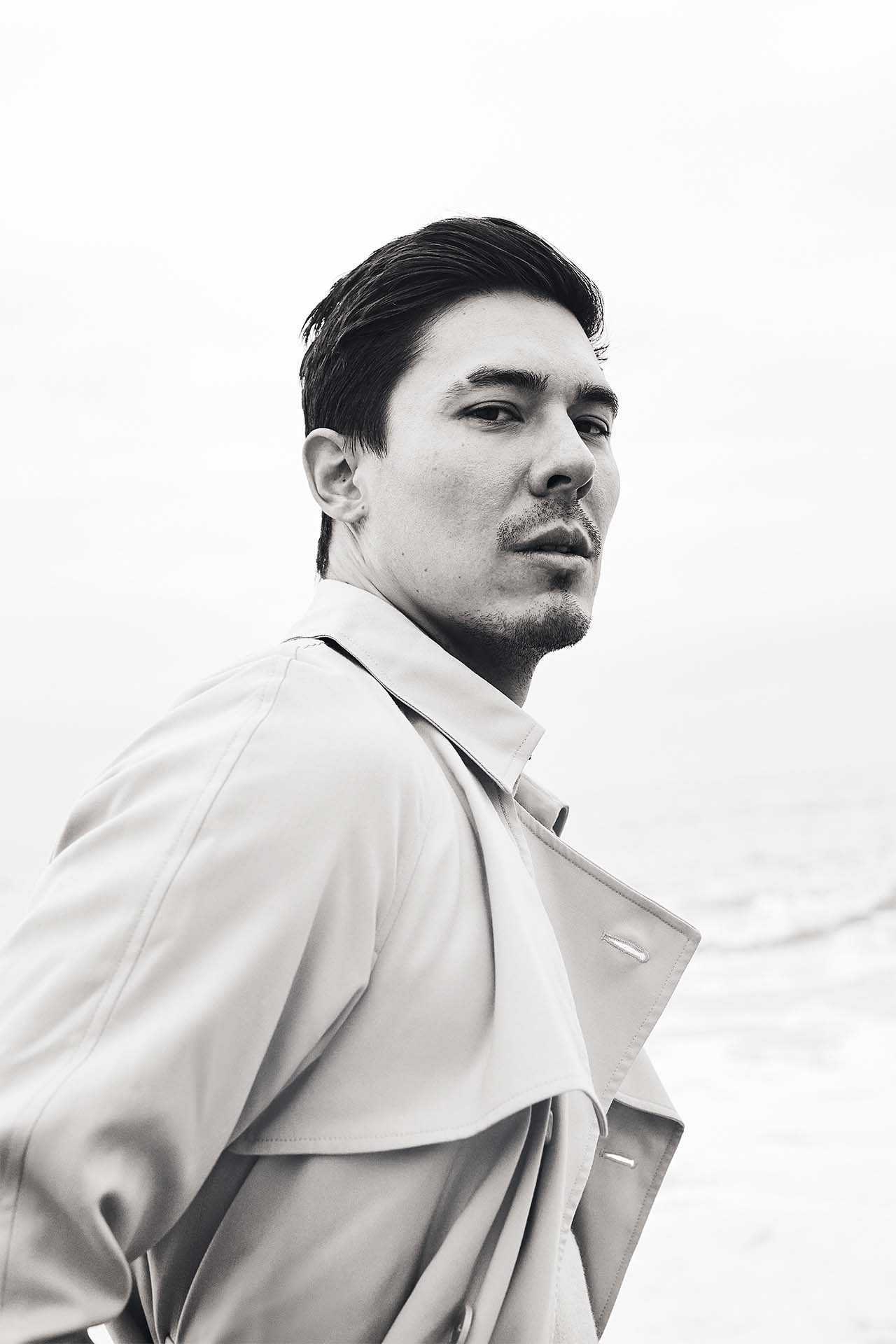 SM: How old were you when the family moved to LA?
LT: I was around eight, nine. I've always had that wanderlust inside of me. It's something in the DNA. I want to see new places and enjoy the experience of a new adventure. I'm still like that.
SM: When does acting come along? Did you fall in love with it from the time on set?
LT: It came from being on set, for sure. It came from watching a lot of movies with my father. In retrospect, it might have come from being around the stunt team and seeing what they go through. From the hard work that they were doing, and not really getting any of the reward out of it. 
I know this sounds crazy, but when I was young, I was looking at them and thinking, 'why can't they be doing what they're doing, and also be the actor? Why does there have to be a double?' I would be hanging out with the doubles, because my father was on the action side. I always thought the stunt team were the coolest guys. They still are.
I never thought that would be me. As I got older, I started working for my father, assisting him on set. I started getting good enough in martial arts and gymnastics that I could do smaller stunts. And then bigger stunts. I was like, 'OK, this is cool. I can go down this road, I can do the stunt thing. Or, I could pivot and try to make this dream happen and do both.' 
As a kid, my father was like, 'you need to go to acting school. You need to train the same for this that you do for martial arts or it's not going to work.' He was brutally honest, like an Asian parent – he was like, 'you have a less than one percent chance of being able to do this.' Keep in mind, this is before the times that we're living in now. I mean, they were not far off from doing yellow face.
SM: Do you know the percentage of Asian actors working now?
LT: It's still like one or two percent of the Screen Actors Guild, and the actors that have their SAG cards – which doesn't mean you're working, it just means that you can.
SM: What was your dad's reaction when you became part of that one percent? 
LT: I don't think I really ever asked him. My part in that one percent is very recent over the last few years. But what I can tell you is that it was a complete obsession to accomplish where I've gotten myself. Some actors get a lucky break or something. I started low and I worked every single little scratch from the middle to the top.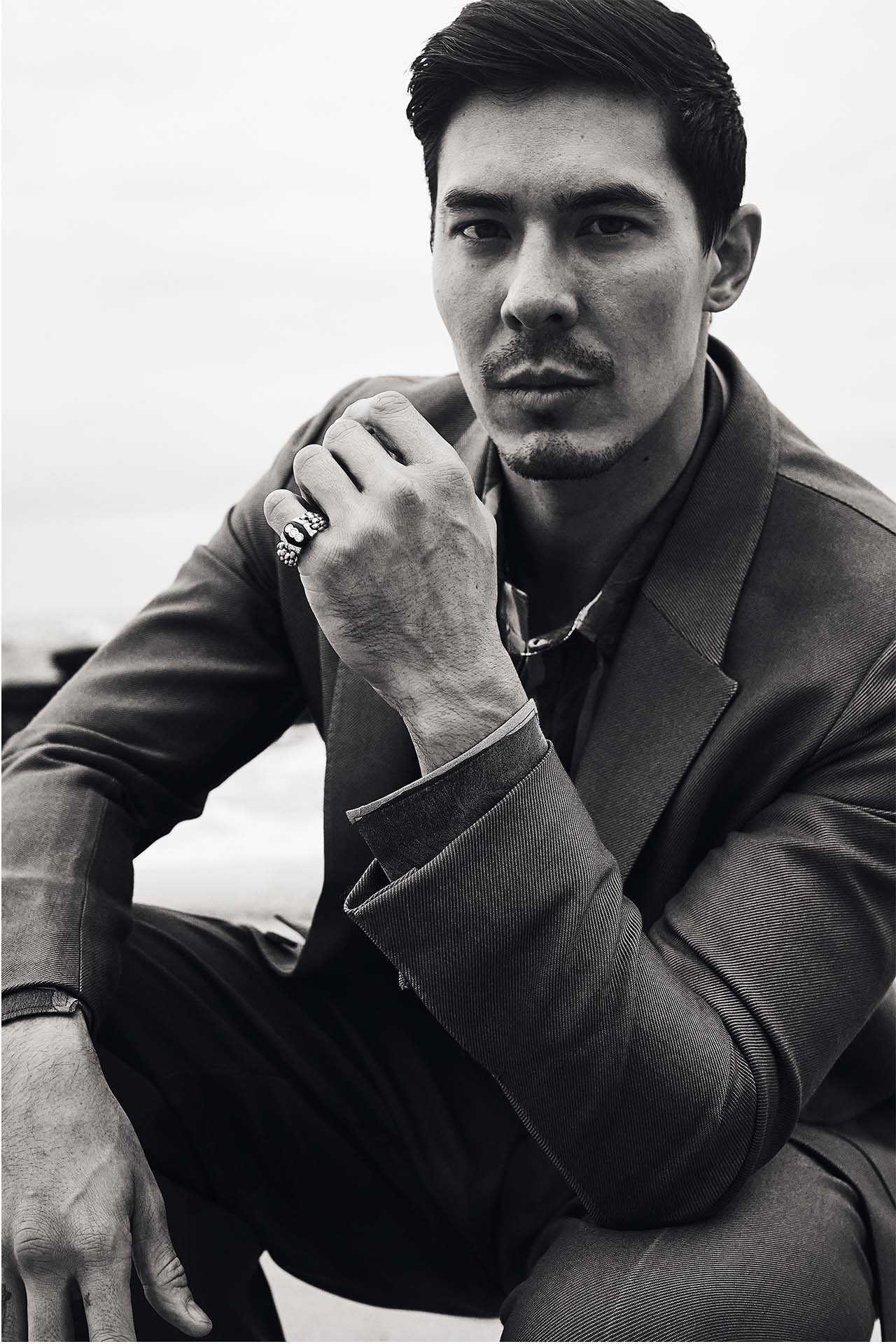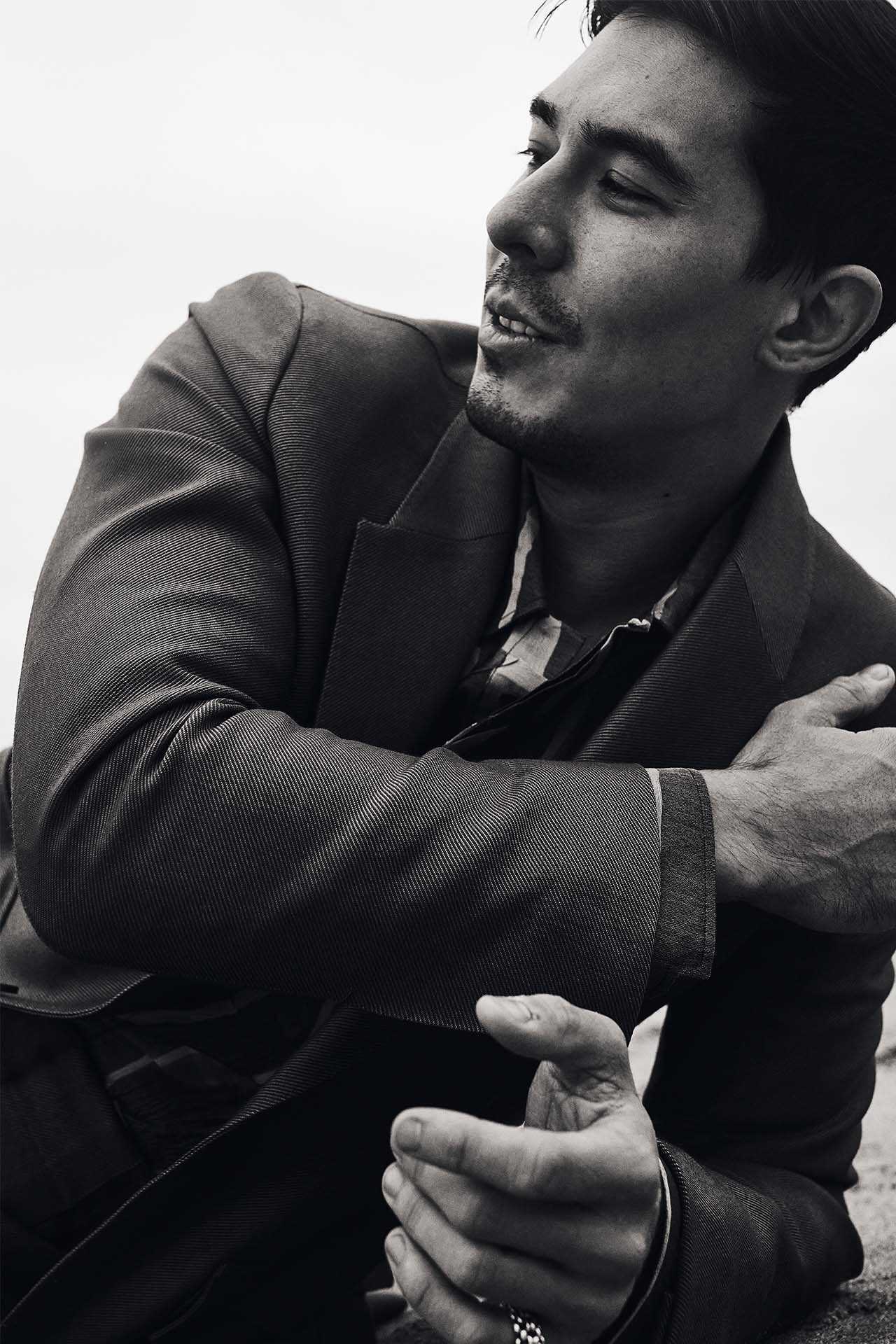 SM: So, you began your career working as a stunt double – but how long until you made the transition to leading man?
LT: Well, I was paying my way through acting school by doing stunts. I wasn't making that much but I was also modelling 
in Asia. There came a time when I was going to set and meeting the directors as a stuntman, and the directors would be like, 'this is a good-looking kid, maybe we'll give him a line here and there. Do you know how to act? Have you ever acted before?' At the time I was doing plays in theatre class. I was doing John Patrick Shanley and Tennessee Williams, so yeah, I can give you a line.
But it got to the point where it was bad for my career. They didn't see me as an actor, they saw me as a stuntman. I made a conscious decision to quit. My dad did not like that at all. At this time, I had done Pirates of the Caribbean, Fast and Furious, maybe ten other films as a stuntman. And then I just decided: I quit. I was broke for years. 
SM: Where did you train as an actor?
LT: I trained with a coach named John Kirby, who's a very famous acting coach out here in LA. I was training there for almost seven years. Once a week, for an eight-hour class. We would do half a play almost every week. Then we would meet up with our partners to rehearse, so it ended up being three or four days a week. Bear in mind, I was still training in martial arts, I was doing stunts. I didn't stop. 
SM: When you were studying acting in LA, what gym you were training out of? 
LT: I trained and fought out of a gym called the House of Champions. They have a lot of world champions there like Pete Cunningham, Sugarfoot, who was my sensei. He's a seven-time world kickboxing champion.
I trained all over the place. I would train in different jiu jitsu gyms, I would train in taekwondo. I did karate for a while, I did wushu for a while, I've done all that. My father has those connections – so when I wanted to learn, I always knew where to train. 
SM: Which discipline is your favourite?
LT: My favourite striking style is Muay Thai. It's just good for my body type, and I've fallen in love with Thai culture and the way they train. UFC puts things into perspective – for the most part, you can tell that Muay Thai is the best striking style because it's the one that works the best.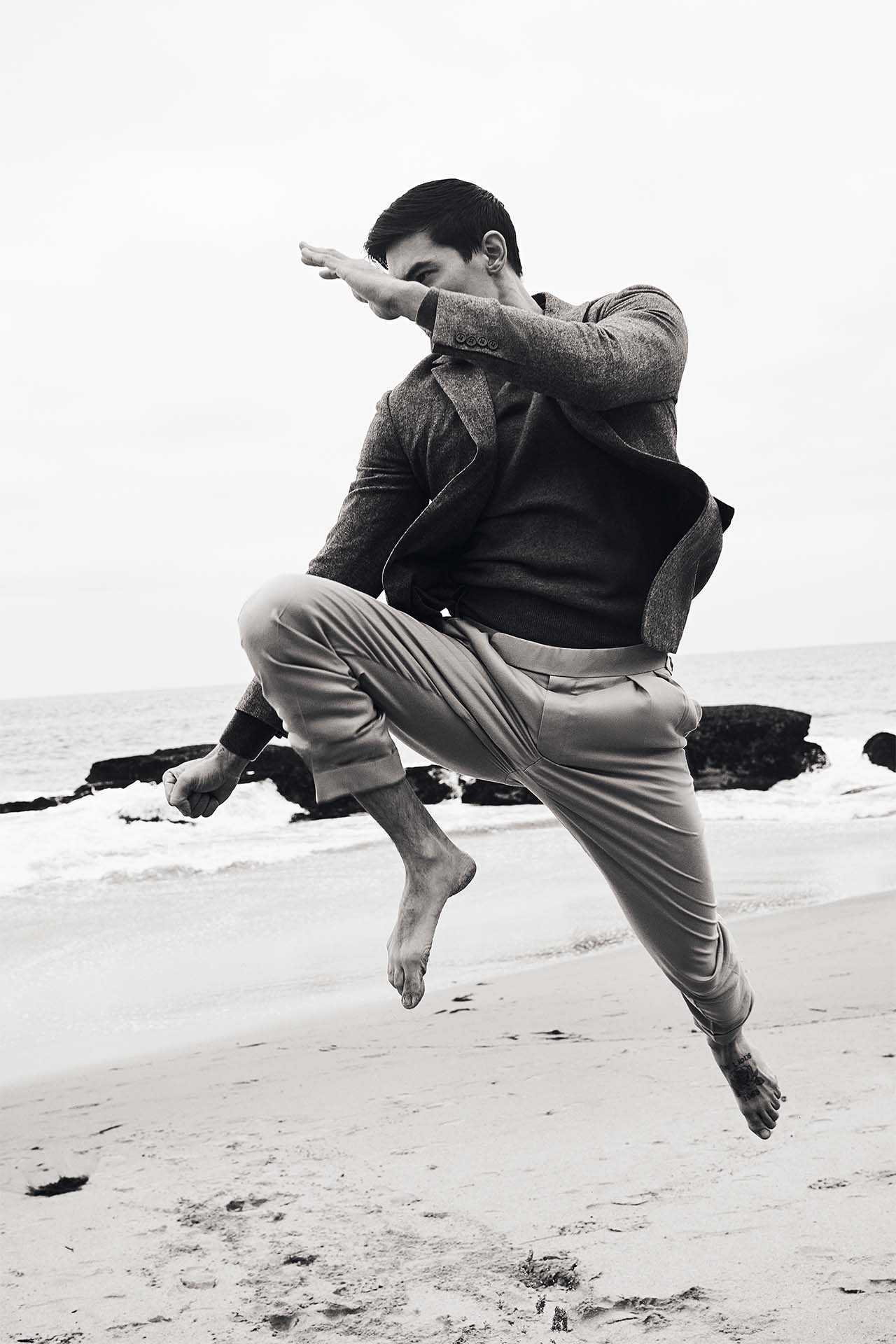 SM: How old are you when you decide to pursue acting full time?
LT: I stopped doing stunts aged about 19. Just out of school.
SM: How would you compare the experience of performing live theatre to performing in a fight?
LT: There are a lot of similarities, actually. People will be like, 'what is he talking about?' But there are a lot of similarities. For instance, when you're training for a fight, you study, you train, you prepare, you meditate, physically, mentally, you get to the brain. Same with a play: you get to the stage and there's no one there. It's just you. You can't stop the play. You can't stop the fight. Now it's showtime. 
The only difference in a fight is you have to be nothing but truthful and responsive. On stage, you could have nights where you weren't as connected. But in a fight you'll get hurt. There's the physical difference. But afterward, you feel that thrill. You feel drained from head to toe of energy, you feel that spirit.
SM: Did you ever consider a career in MMA?
LT: Well, MMA wasn't very big when I was there. The UFC wasn't really that big.  I knew a lot of guys at the top of the line, and they weren't making any money. If I was growing up now and I saw the UFC and these superstars like Israel Adesanya, these larger-than-life characters who are talking about the philosophy of martial arts, then yeah. 
Some fighters are doing movies now. Look at Conor McGregor, he's gonna be the star of the new Roadhouse movie with Jake Gyllenhaal. When I was fighting, it was just for the love of it. I never thought it could be a career.
SM: How would you compare being in a fight to choreographing a fight on set? 
LT: I don't mean to be disrespectful to anyone – I have more respect for fighting in martial arts than most. But I think it is equally as hard in different ways. For instance, the opening scene in Mortal Kombat, I fight this amazing guy named Ian Streetz, a pro fighter. He has a crazy record. We fought for ten hours, for four or five days straight.