You know the song. We all know the song. The only sea shanty in the last 200 years to become a mainstream hit. (What Shall We Do With The Drunken Sailor was apparently everywhere in 1800.) 
All together now:
Soon may the Wellerman come / To bring us sugar and tea and rum / One day, when the tonguing' is done / We'll take our leave and go!
The man behind the surprise smash, Scottish singer Nathan Evans, is preparing to release his debut album. He describes the platinum success of Wellerman as "the most mind-blowing thing ever!" Not bad for a former postman. 
We caught up with Evans to discuss his secret middle name, his lost white Nike Air Flights and his unexpected rise to stardom. 
Life
What upcoming project(s) are you most excited about?
I'm excited about all of it, all the touring opportunities, the new music, the festivals, everything! If I had to pick one thing though, it would probably be the new music that I am always working on including my new single "Told You So".
I'm always in the studio either writing or recording and coming up with new stuff, and working towards the album.
Although I'm really impatient and whenever I make something I love, I really want to get it out as quick as possible, so not being able to do that is really hard. I wish I could release everything I have all at once!
What is your proudest professional accomplishment?
My proudest accomplishment so far is going platinum with Wellerman.
For me, that is the most mind-blowing thing ever and still can't believe that it has went platinum here and also in Germany, it's crazy!
If you could change one thing about your career, what would it be?
Nothing, if I changed anything then I don't think I would be here in the same way so I wouldn't change a thing!
What do you hope to achieve that you haven't yet?
I would love to do a stadium tour and would also love to have a number 1 selling album, that is the dream!
Outside of your family, who is / was your biggest inspiration?
Ed Sheeran. That man is absolutely incredible and the fact he can play stadiums and all these massive venues all by himself with nothing more than a guitar and loop pedal is just insane.
Not to mention his songwriting skills, amazing.
Tell us something nobody knows about you…
I have a middle name…and I usually just keep it to myself … but it's Alexander.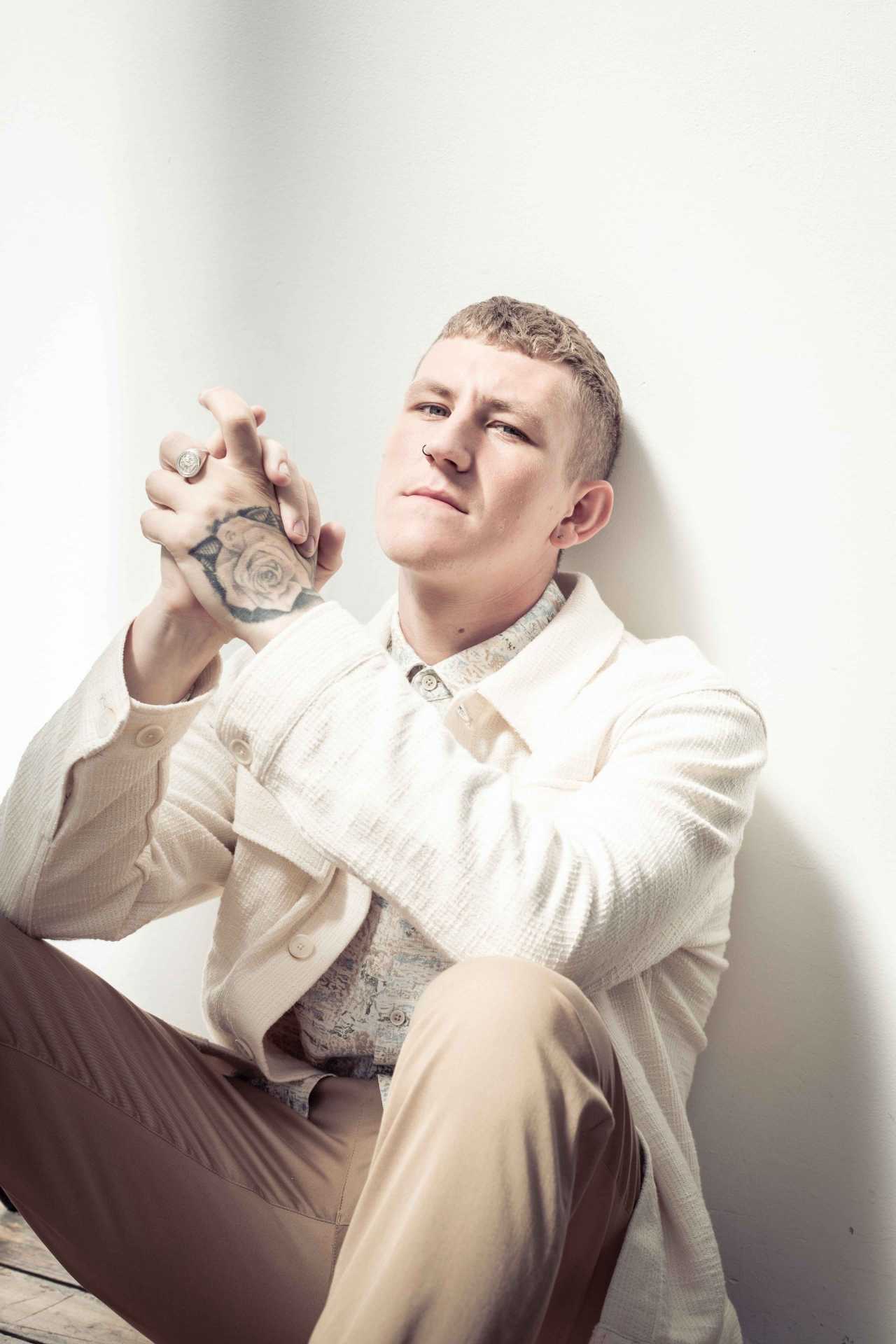 Style
What's your favourite item of clothing – and what does it mean to you? 
I don't actually have a "favourite" item of clothing although I really like wearing hoodies and being comfy.
It's between my hoodies and trainers, not sure which I like the most!
Favourite accessory – watch / jewellery / etc – and why is it special to you? 
I recently just bought a new watch. I said to my wife that if I was to release a second single then I would treat myself to a nice watch, so when the second single got released, that's exactly what I did!
What items do you take on holiday and why?
Whenever I go on holiday I like to keep it simple, plain shorts and white t-shirts.
Although I do always pack far too many pairs of trainers, and always end up just wearing the same one or two pairs.
Is there an item you threw away – or lost – that you really miss? 
I used to have a pair of white Nike Air Flights and they were the most comfortable trainers I think I have ever had. I ended up ruining them and never got a new pair.
I think they have been discontinued now which is sad because I would definitely have bought another pair.
What's next on your shopping list?
I'm trying to behave and be sensible with my money, so I'm probably going to save up as much as possible.
I think the next thing that I will spend money on will be a holiday somewhere nice next summer, get away into the sun for a while!
 What would you buy if money was no object?
Ohhh this is a tough one.
Either a top of the range McLaren or a yacht so that I could just go and chill out with no distractions whenever I wanted, that would be ideal.
Nathan Evans' new single "Told You So" (Digital Farm Animals Remix) is out now