When Brandon Crook headed to a barbecue at his mate's house, he never could have foreseen that six years later they would all be playing the BBC Introducing stage at SXSW Festival in Austin, Texas.
Or, indeed, supporting heroes The Libertines as part of an Arena Tour.
We caught up with Crook ahead of this summer's festival season to find out more about their journey…
SM: Probably the question you've been asked the most, so let's get it out the way: why are you called The Sherlocks?
BC: It was the best of a bad bunch! We had two other two choices: 'The Kestrels' and the 'Chequered Flag'. I think we made the right call.
SM: Talk us through the early days – how did the band come together?
BC: The band met through the summer of 2010 over barbecues and jamming sessions in our dads' (Kiaran and Brandons) garage. Then we just started playing local pubs and clubs. We built a real cult following. Everyone got behind us because it was the place to be. The real start of #SherlocksArmy
SM: What were you like back then?
BC: We hadn't really developed our own sound at this point; we were just a real rough-and-ready Yorkshire band with a lot of desire and passion. We'd play anywhere and everywhere and we did.
We'd literally play three gigs a weekend every single weekend. Great times though, we really put the groundwork in and learnt our trade at these gigs.
We're from a little village called Bolton-On-Dearne; I'd like to think we've put us on the map.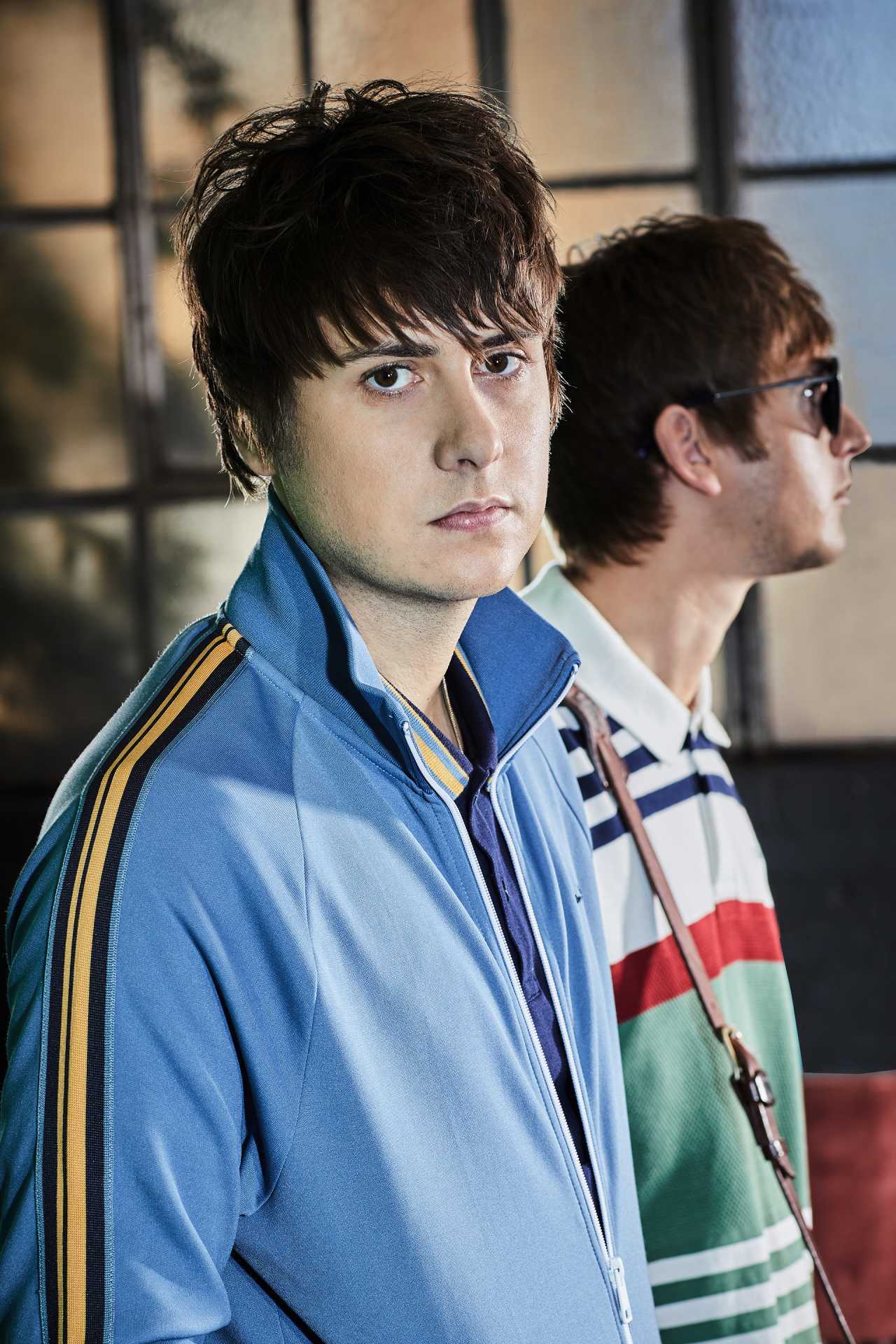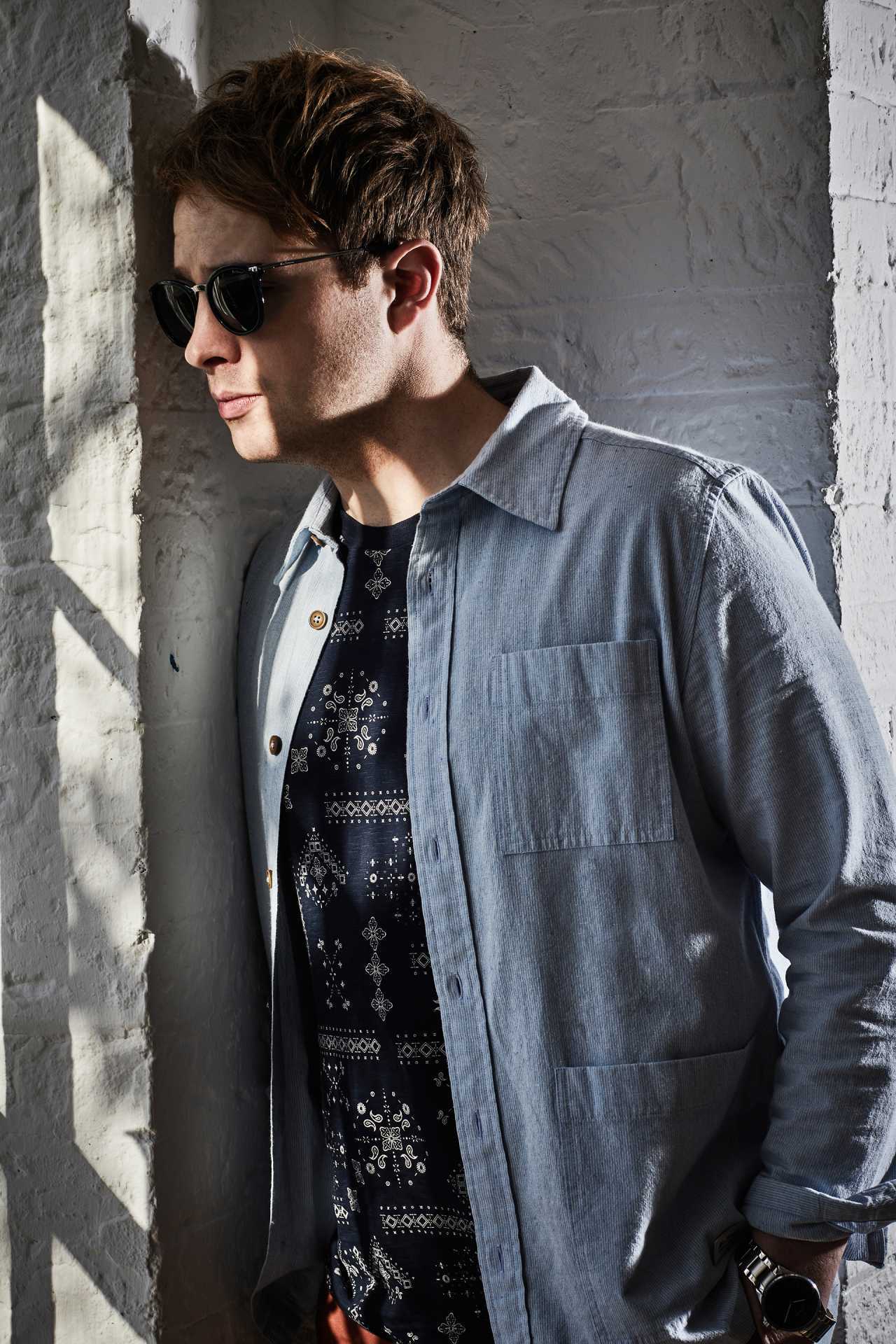 SM: When was the first time you really thought, 'wow – we can do this for a living'?
BC: I honestly to this day think we've never had that moment. We feel so lucky to be in this position and making music for the fans – that's what we are all about.
We've always been a band that loves to travel and play live. If it's a festival or support or a headline gig, we give it our all and the fans are always behind us.
SM: You supported The Libertines - what was that like?
BC: Amazing experience. You've got to remember back then, we didn't even have a record deal or have an album out. I believe we were the biggest unsigned band in the country at that point. That's what all the press was saying, anyway.
SM: Can you tell us any good anecdotes?
BC: We met Peter Doherty after the first night on tour in Cardiff and he offered us some pizza and told us to wake him up on his tour bus the next day so he could come and watch us soundcheck.
SM: The after parties must have been unreal?
BC: Not so much with The Libertines but we've had our fair share of parties over the years. Especially supporting the likes of Liam Gallagher, Kings Of Leon and Kaiser Chiefs. We've been around the block a bit since the early days. The proudest thing about our journey is that we've played every step of the ladder.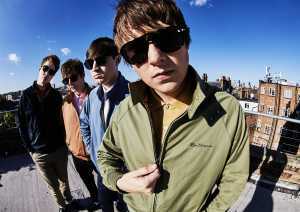 SM: You've done a lot of festivals now… Which has been your favourite and why?
BC: Summersonic in Japan – hands down. First time we played that it really made us think WOW! What are we doing in Japan? For anyone who doesn't know what Summersonic is, it's similar to Reading & Leeds festival where one gig is in Tokyo and the other is in Osaka. Amazing gigs, the people treat us incredible too. We had fans waiting outside for us at the airport and at our hotel.
SM: Do you have any Sherlocks IPA left? Any plans to make any more beer?
BC: Nope it's all sold out now! And who knows, maybe? Hint, hint.
SM: Talk us through how your sound has evolved over time?
BC: Kiaran's songwriting is getting better and better as the years go by. I can feel the best is yet to come. Honestly, as a band we are getting tighter and more adventurous.
Sky really is the limit for us at the minute. There is a real buzz surrounding us with a hardcore fan base leading the charge.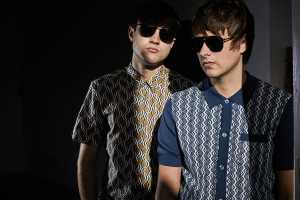 SM: Who have been your biggest influences?
BC: In the early days I would have to say The Libertines, The Strokes, Arctic Monkeys, Oasis and The Killers.
SM: What's your next ambition?
BC: We want to take it to the next level and put on some big outdoor shows for the fans. I feel like it's the next step for us. We've been working away over the years and we want everyone to come along to have a huge celebration or two with us.
SM: And your ultimate ambition?
BC: Longevity is the honest answer. We want to keep making music and travelling the world. Our fans love us and connect with us because we are exactly like them. We keep it real.
SM: When it comes to clothes, how would you define your style?
BC: Smart casual, nothing fancy but laidback smart.
SM: You've hooked up with Ben Sherman – they've given you the keys to the store, what are you bagging?
BC: Everything! It's impossible to say exactly what we'd grab. But they've got some class cotton polos and smart jackets. Some trainers, for sure. When we did the shoot with Ben Sherman we had some super cool shoes to wear.
SM: What was it like getting to work with the brand?
BC: It truly was an incredible moment for us to receive the message to say they wanted us to represent the brand. Iconic brand. It was an incredibly proud moment for us.
SM: Why does the brand resonate with The Sherlocks?
BC: Because it's British and the style is literally us completely. We could walk into the Ben Sherman store, pick an outfit each, and then walk on stage looking the business.
Learn more about the Sherlocks here. And check out Ben Sherman's latest collections at bensherman.co.uk