In 1952, when Major General Sir Guy Salisbury-Jones came back from France to his birth region, he was inspired to plant the first vines in the Hampshire village of Hambledon.
He soon began making and selling his own wines, creating the first commercial vineyard in the UK.
However, geology also played a key role in the planning for Hambledon Vineyard – one could say that the story really started 65 million years ago.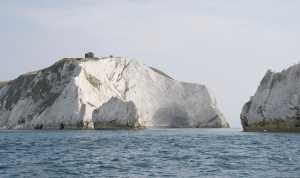 Indeed, Hambledon's subsoil is made of chalk. Not just any old chalk though. The same that was formed on the seabed of the Paris basin some 65 million years ago.
Hambledon Vineyard's terroir contains the same Belemnite content as some of the best Chardonnay areas of the Côtes des Blancs in Champagne - playing a key role in the quality of the grapes, as chalk is the perfect subsoil for growing vines.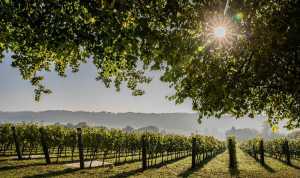 In addition to benefitting from the finest chalk soil, Hambledon Vineyard is lucky to be protected from heavy rainfalls by the Isle of Wight, directly facing Hampshire, allowing the vineyard to benefit from exceptionally high (well, reasonably high – let's not forget it's still in England!) insolation.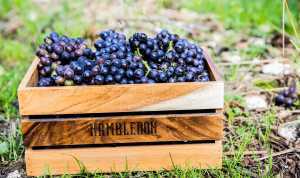 In 2002, encouraged by years of geological research, the team at Hambledon decided to (re)plant the vineyard with grapes that would allow them to craft some of the world's finest sparkling wines. Today, Hambledon comprises more than 200 acres of vineyard, planted with Chardonnay, Pinot Noir and Meunier.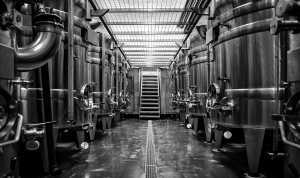 Making wine is a labour of love – and the vineyard team works hard all year round, in all weathers. Vines must be pruned by hand and the grapes are handpicked in September and October.
The presses and fully gravity-fed winery (the only one in the UK) are located on site, which minimizes the time between picking and pressing – a crucial factor to ensure the quality of the wine.
Hambledon uses the traditional méthode Champenoise always seeking energy, precision, length, finesse and balance in its wines.
Finally, while the minimum time on lees for an English sparkling wine is nine months, Hambledon ages its Classic Cuvée for a minimum of 21 months and its Premiere Cuvée for more than five years.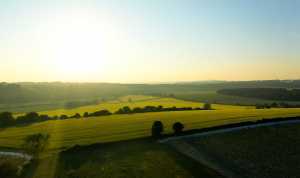 Since 2002, when the vineyard was replanted, Hambledon Vineyard's wines have gone from strength to strength, receiving consistently impressive reviews from wine critics, as well as a most impressive collection of awards.
Among other prizes, it recently received an impressive Gold Medal in 2021, from the prestigious Decanter.com.
Aside from the onsite winemaking activities, Hambledon Vineyard regularly opens its doors to wine lovers, and local companies and groups. Visitors can experience 'behind the scenes' tours, special events and tastings and even celebrate their wedding in the vineyard's beautiful setting in the South Downs.
Visit hambledonvineyard.co.uk for more information about their wines, gifting offers and collection of events. For any query, please call +44 (0)2392 632358 or email info@hambledonvineyard.co.uk.