Tom Sellers has been working hard. After dropping out of school at age 15, he quickly scaled the ladder of the food world, bouncing from high-profile restaurant to high-profile restaurant, before taking on the enormous task of opening his own restaurant in London at just 25 years old. And the hard work has obviously paid off: nine years later, he is still booked weeks in advance and is currently planning to expand the space to feature a second dining floor.
That restaurant is the acclaimed and highly decorated Restaurant Story. It received its first Michelin star just five months after opening in 2013. Last year, it received its second. I ask Sellers whether this large gap had an impact on him, and he talks about how it changed expectations more for other people than it did for him. Will he be aiming for a third? "What do you think?" he answers without hesitation.
I meet Sellers at Restaurant Story on a busy Thursday morning when the restaurant is a hive of activity preparing for the day's service. Staff press crisp white tablecloths in the back, chefs quietly prep ingredients in the kitchen, a waitress carefully polishes a glass partition. In the middle of it all is Sellers – and his dog Boss – greeting staff and quietly following the photographer's requests.
"Can we put these blinds up?" No bother. "Is it possible to clear these napkins off the table?" Absolutely. But towards the end, you can see Sellers getting a little impatient. Not out of rudeness to the photographer, but rather an acknowledgement of the time and the fact we yet haven't got to the interview. It's indicative of Sellers as a professional: this is a man who takes his work seriously – and cares not for a wasted moment.
Early press coverage may have painted him as a bad boy of the food world, but it seems time and age have offered a sense of peaceful pragmatism. When the now 35-year-old Sellers speaks about his time running a restaurant and the journey that the last nine years have taken him on, it's almost always with a tangible sense of conviction. "The only person who puts pressure on me is me," he tells me. "Because I'm the person that looks in the mirror and decides; I'm the one judging myself. And that's how it should be."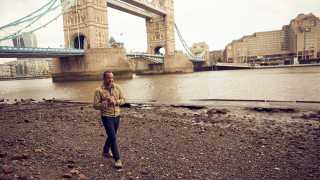 The only person who puts pressure on me is me – because I'm the person that looks in the mirror and decides; I'm the one judging myself
Sellers began his career in food straight out of school at 15. "I kind of fell into the industry," he says. "I never left school being like 'I want to be a chef'. But once I started, I fell in love with the environment and what top level kitchens demanded of you as a person.
So then it was about making sure I put myself into positions and into environments where I felt I was constantly being challenged and I could learn. I was addicted to the industry in the sense of like, when you work hard for something there's no bad feeling. To succeed in this industry, one of the fundamentals is: you have to work very hard. So having the ability to do that, alongside being creative – that's probably what turned me on the most."
He touches on the incredible career path he has had working with world-renowned chefs including René Redzepi of the iconic Noma in Copenhagen and Thomas Keller at both Per Se in New York and The French Laundry in Napa Valley. I get the feeling this wasn't a coincidence and it brings this into focus when you consider how young he was at the time. It seems Sellers knew what he wanted from his career, and knew what he needed to do to get there. "I was very fortunate I worked alongside some of the best chefs in the world," he tells me. "And you know, that natural pathway led to me to eventually open my own restaurant."
For Sellers, with this acknowledgement of his work and success has come a host of career extras that go hand in hand with notable figures. His partnership with Swiss watch brand Audemars Piguet being one such aspect. To come from a working class background and rapidly be associated with and own such luxury goods would be a surreal transition for most people in his shoes. But Sellers seems to have leaned into it with an almost enviable sense of self awareness, taking the time to acknowledge that this level of 'celebrity' in cheffing was paved by those who came before him.
"It's the ones before that made it possible for those today," he says. "So there are certain chefs in our industry that came before me that really started to turn the volume up, and they started to put chefs on a different level from a talent perspective, we became the forefront of an industry that is forever growing and that then allowed the next generation to have a wealth of opportunity, with restaurants and also outside of that."
I really don't pay any attention to what anyone else is doing. I never have. I don't. I focus on what we do
He launches into a spiel, during which I feel like I'm seeing the most passionate side of Sellers that I have the entire time we've been talking. He speaks about competition, never feeling like he was comparing himself with others in the industry, and this excitable appreciation for the immense level of talent within food. "It's about community, not competition," he says. "And what we have now, as a community, and in our industries, there's so much talent, and it's amazing to see, I'm only ever inspired by it. So if I can be a small part of that, in some way, shape, or form or leave something very small behind that people talk about or an element of legacy or whatever that may be down the line, then I'll be super proud."
Even when he talks about the younger generation coming up behind him, he says they'll probably outshine him, probably go on to do greater things than him, and that seems like something he's encouraged by, in a way. "I'm probably already old news" he adds, in a tone that almost sounds relieved.
Restaurant Story will be ten years old next year. That's a long time to continue to be creative, especially as Sellers was just 25 when the restaurant opened and, as such, many key years of his life and career have taken place at its helm. We discuss the creativity involved in this career path, and I ask Sellers how he continues to get inspiration for the menu and food he creates.
"I really try and stay blinkered," he tells me. "It's really easy to be overinfluenced. In today's world, particularly with social media, at your fingertips you can see what everybody else is doing very easily. For me, I try to stay quite insular. It's very hard to be original. My own personal upbringing has influenced my food and most of the storytelling around that.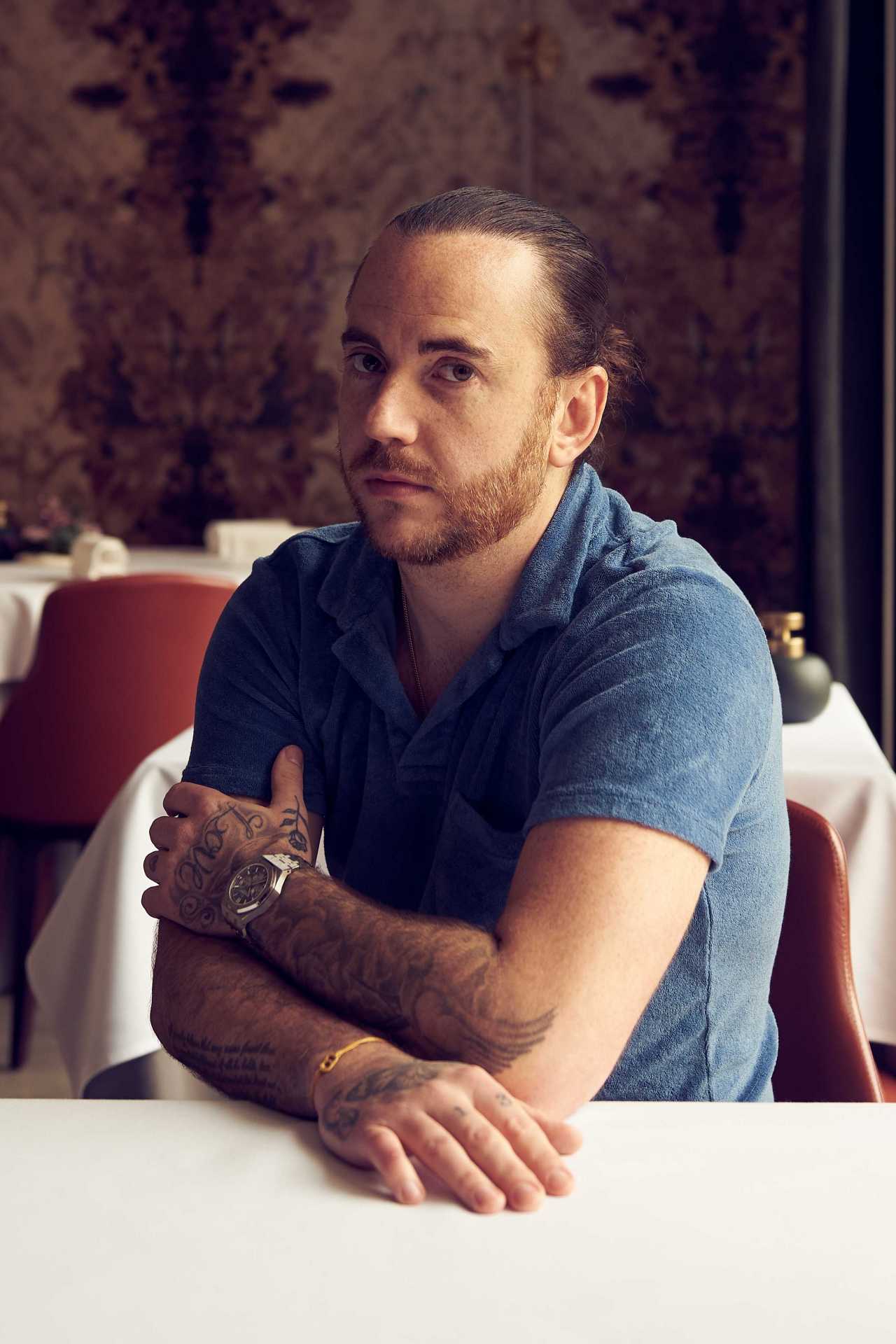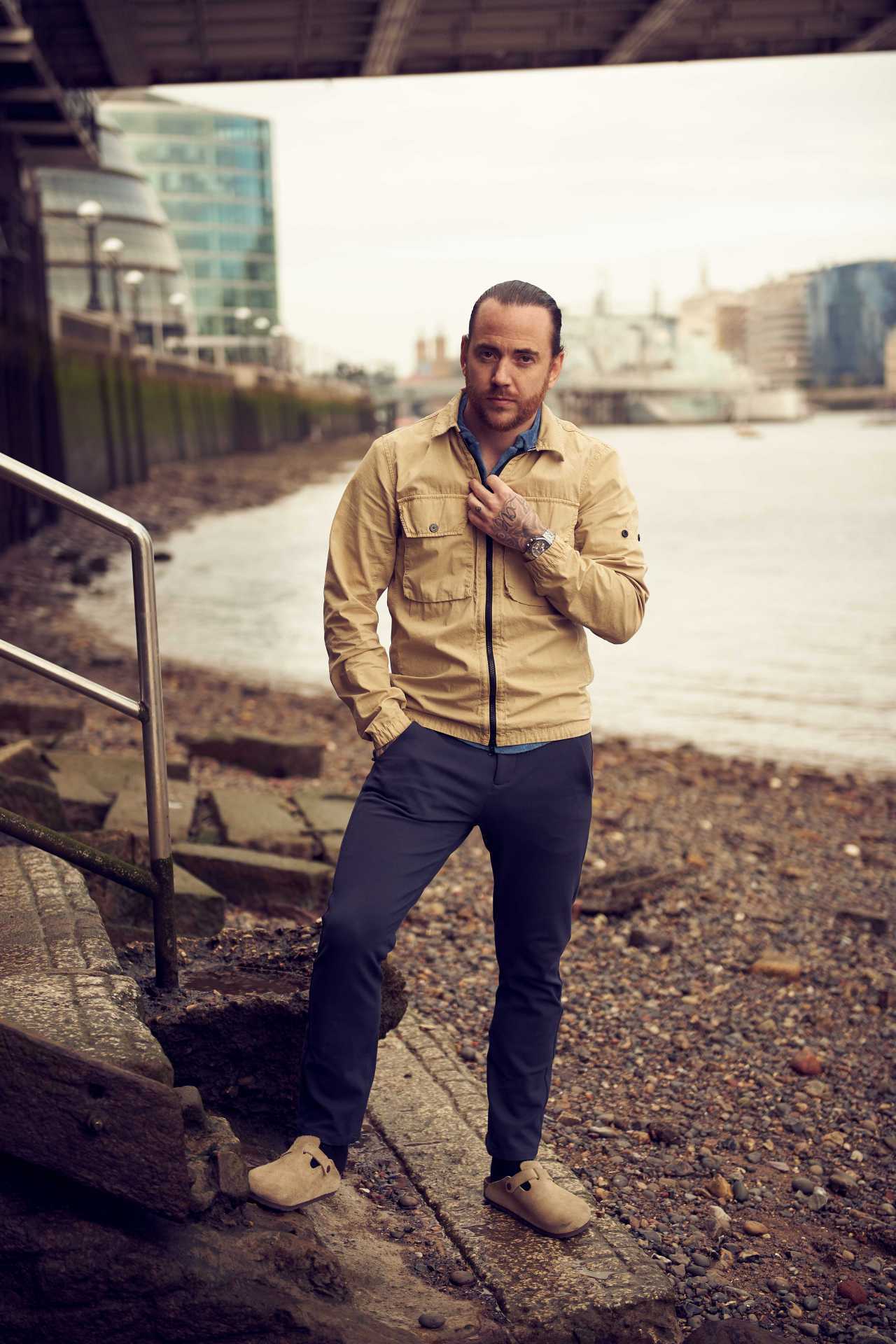 "When I create something, that's a very hard process to describe. It's actually a very lonely place sometimes when you're creating. But I've never felt pressured to keep recreating; it becomes almost an evolution of what you do. And every move you have made before is the starting block for the next move."
We talk about the infamous beef dripping candle – a dish that had everyone talking when the restaurant first opened and has become a mainstay on the menu.
However, just because it has been a constant part of the restaurant since it first opened doesn't mean that the iteration diners see today is the same as it was in 2013. Sellers talks about this idea of evolution and the importance of it – not even necessarily just with the bones of the dish, but also with how it's served and communicated to the customer.
Partners in time
Audemars Piguet x Tom Sellers
While Sellers' partnership with iconic watchmaker Audemars Piguet spans the last half a decade, he's been a fan of horology for most of his life. "My interest in watches, and time in particular, was there before my partnership with Audemars," he says, "but the craft, and what it takes to create a beautiful timepiece, is something that I've really grown to love."
"We've been working together for the last five years, and I think what they stand for as a brand and their values are exactly where I try to position myself, in terms of integrity, moral compass and longevity.
"And I think that's very rare these days. Being in partnership with them, I get an insight into how they think, and how they work and, and how that can inspire me, and that's something that I feel very fortunate about. I can walk into the head office and have in-depth conversations about how they see the future, the dedication they take into their watches, the storytelling behind it, the family element, the heritage, the history.
"For us, we are a restaurant, but at the same time we live in a world where you're a brand outside of that, so you have to think about everything from your use of language, your messaging, and how you position yourself in the ecosystem you find yourself in. It's an experience I go through with them constantly."
Find out more at audemarspiguet.com
"The candle has a personal relationship with myself. You know, the idea around that came from my father who used to eat bread and dripping. We come from a very working class family and background – and that dish is reflective of that relationship with my father and me being proud of my upbringing," he tells me. "Because if there is one thing he instilled in me it was about working hard in life. There are signature dishes at the restaurant that have stayed, they've lasted the test of time and that's a reflection on us as a restaurant; we know our core values. And we worked hard at the beginning to carve our own identity. And I think we did that well – and we champion that now. Of course, there's always space and windows to be creative and change and progress. But at the same time there are foundations within a restaurant that stay."
In a city where restaurants open and shut at an increasingly whiplash pace, it's no small feat to keep one open for a decade. I ask Sellers about this idea of keeping the restaurant relevant and he bristles slightly. "What even is relevant?" he asks "I really don't pay any attention to what anyone else is doing. I never have. I don't. I just focus on what we do. It stops, it begins and it ends there for me." He pauses, making it clear that's the end of that conversation.
I try rewording my question and ask again – internally, over the last ten years, if he compares the restaurant to where it was six, seven years ago, how does he feel it's changed, if at all? "It has been on a path of evolution, that has been driven by the growth of myself as a person, the growth of the team," he says. "I've obviously changed a lot as a person over the last ten years: the way I think about life, the way I think about how my guests want to feel in my restaurant. But that's just natural evolution. The idea of staying relevant and on trend? I never wanted to be a trend, because a trend means that you don't last, right? The idea of being a trend is, like, fuck off." He finishes: "This idea of staying relevant. It doesn't even enter my mind."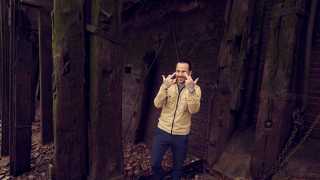 Whether Sellers himself is bothered with staying current doesn't matter a dime because Restaurant Story is still booked to the rafters, and the achievement of a second Michelin star last year proves that his food and his restaurant are still sitting at the upper echelons. What the time since opening Restaurant Story has proven, however, is how important a chef's attitude and kitchen environment is. As people increasingly speak up about mistreatment in hospitality jobs, it's never been as topical to run a kitchen built on a foundation of respect.
Sellers came up in the industry at a time when the 'macho' chef persona was at its peak. Some of the notable chefs he trained under have their own stories that follow them. In my research on Sellers before our interview there seemed to be a conspicuous absence of this kind of conversation following him around. While journalists may have painted him as a disruptor in the past, he's never had negativity surrounding his tenure as a boss be synonymous with his name. I was curious, then, as to whether it was difficult to keep a smooth kitchen running, particularly when some of the ones he trained in have such difficult reputations?
However hard you work in life, however much you demand of yourself, there's things out of your control
"Is that a loaded question?" he asks. No, I explain, it isn't – I'm asking from a place of genuine curiosity. "I demand a lot of myself and the individuals in the environment that we're in, but holding the accolades that we do demand that. It's how you harness that energy… I would never comment on other chefs I've worked for and what they may or may have not done.
"Every chef I've worked for was hugely inspiring to me in different ways. We live in an age where it's very easy now for things to be misconstrued. And, of course, it's common knowledge that our industry has had a reputation at times of being volatile and unbalanced with working hours and that lifestyle. And we've tried hard here, particularly over the last two or three years, to give more of a work/life balance approach."
He tells me about a Sir Alex Ferguson quote he thinks about a lot, one that talks about there being nothing wrong with losing your temper as long as it's controlled and brings better results. "I think about that sometimes you know, that what happens in the changing room stays in the changing room." says Sellers.
"And it's a little bit like that in the kitchen, when you demand certain things. With your duty of care to your staff, to your peers, to the industry, there is a bigger message, and it's about creating an environment that people want to be in and, but also, at the same time, asks everything of them. Because that's what's required at this level, it's what's required in any industry at the top level. Whether you're in one of the best football teams in the world, this is what's asked of you and nothing else is acceptable."
He acknowledges that the industry is moving into a better place and the necessity of this. But – and this seems to touch back on his work ethic – he adds that the idea of a balanced life for people that have achieved great things is "bullshit". This balance did come, however, and it did so in an aggressive and forced way with Coronavirus and the lockdowns.
"All I've ever done is cook," he says. "So when that was taken away from me, and my life's work and my restaurant were taken away, it leaves a huge vacant space. I did a lot of thinking. I found it very empowering in some ways, you know – like what does life mean? And what does this mean, in general, this experience that I'm going through, and I guess, on some levels, the hardship.
"For me, I just looked at it as another lesson. And I learned a lot about myself and about my team. And I realised that however hard you work in life, however much you demand of yourself, there's certain things, certain aspects that are out of your control."
It seems to have had a lingering effect on his approach to work and life. That this desire for hard work is still there, but through this rest and reset has come an appreciation for that elusive balance. Perhaps this duality was what was needed to take Restaurant Story to the next level – the next part of its evolution, as Tom Sellers might say.
Restaurant Story, 199 Tooley St, London SE1 2JX; 0207 183 2117; restaurantstory.co.uk