My grandmother used to say, "a home isn't a home until it has a pool table." 
Now Grandma said a lot of things, but this statement was absolutely right: your home can boast a fireplace, a nursery, a pantry, several pets, but until it boasts a pool table, can you really feel at peace there? 
Of course, there are pool tables and there are pool tables. We've rounded up a selection of the latter: the absolute finest in design and material.  
It's going to be a long lockdown so we'll probably update the list over the coming weeks. 
See you on the baize.  
G1 Pool Table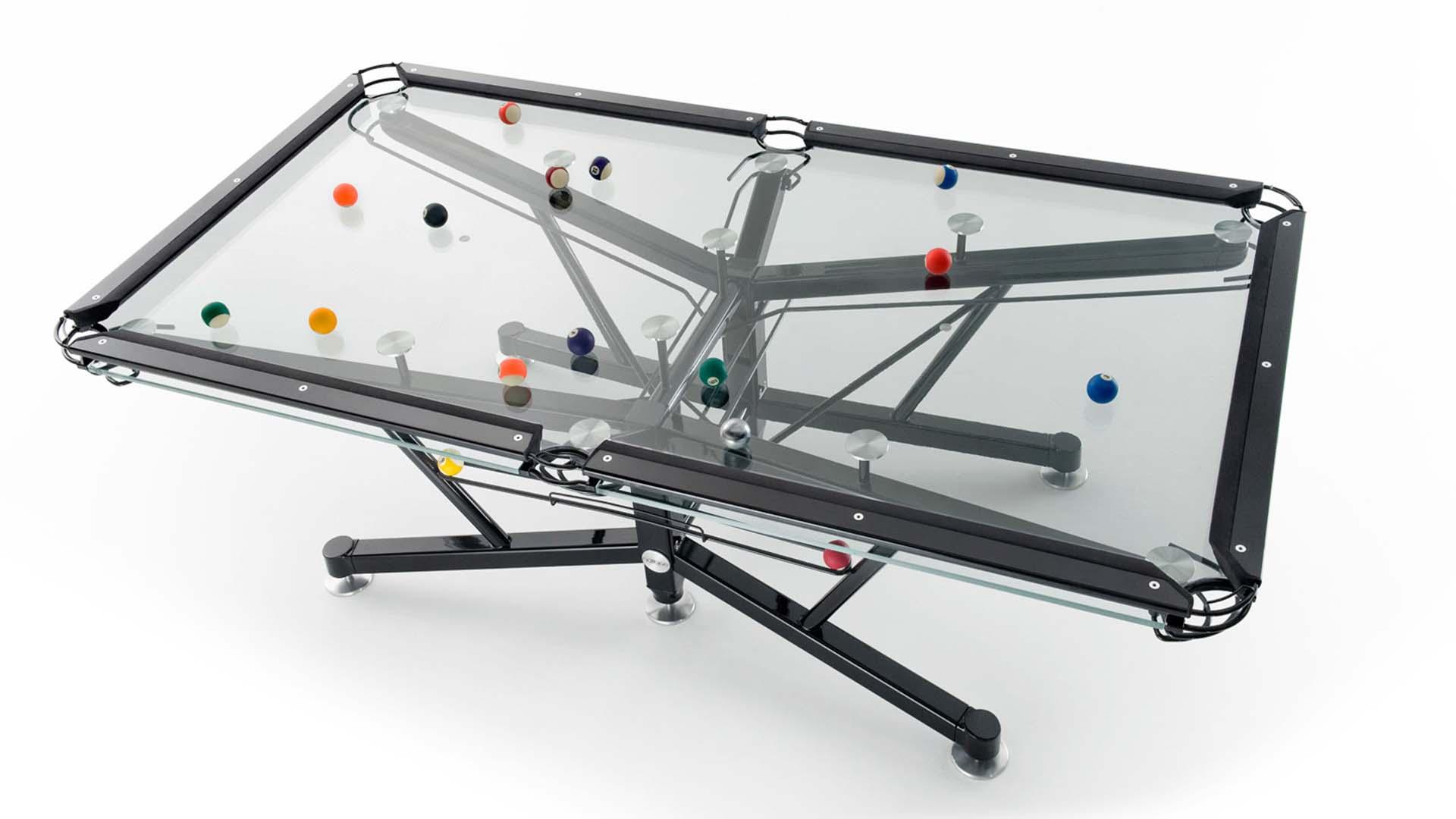 If Robocop shot pool as well as people, this is the table he'd shoot it on. It's steel, it's aluminium, it's futuristic, it's 100% awesome. The surface is a fusion of 15mm Monolithic Float glass and a patented mesh material called Vitrik, which is totally transparent but creates a rolling resistance similar to conventional cloth: meaning balls travel silently and roll the same way as on a normal table. We want you, pool table. Dead or alive, you're coming with us.
£53,583; Liberty Games
Tresserra Bolero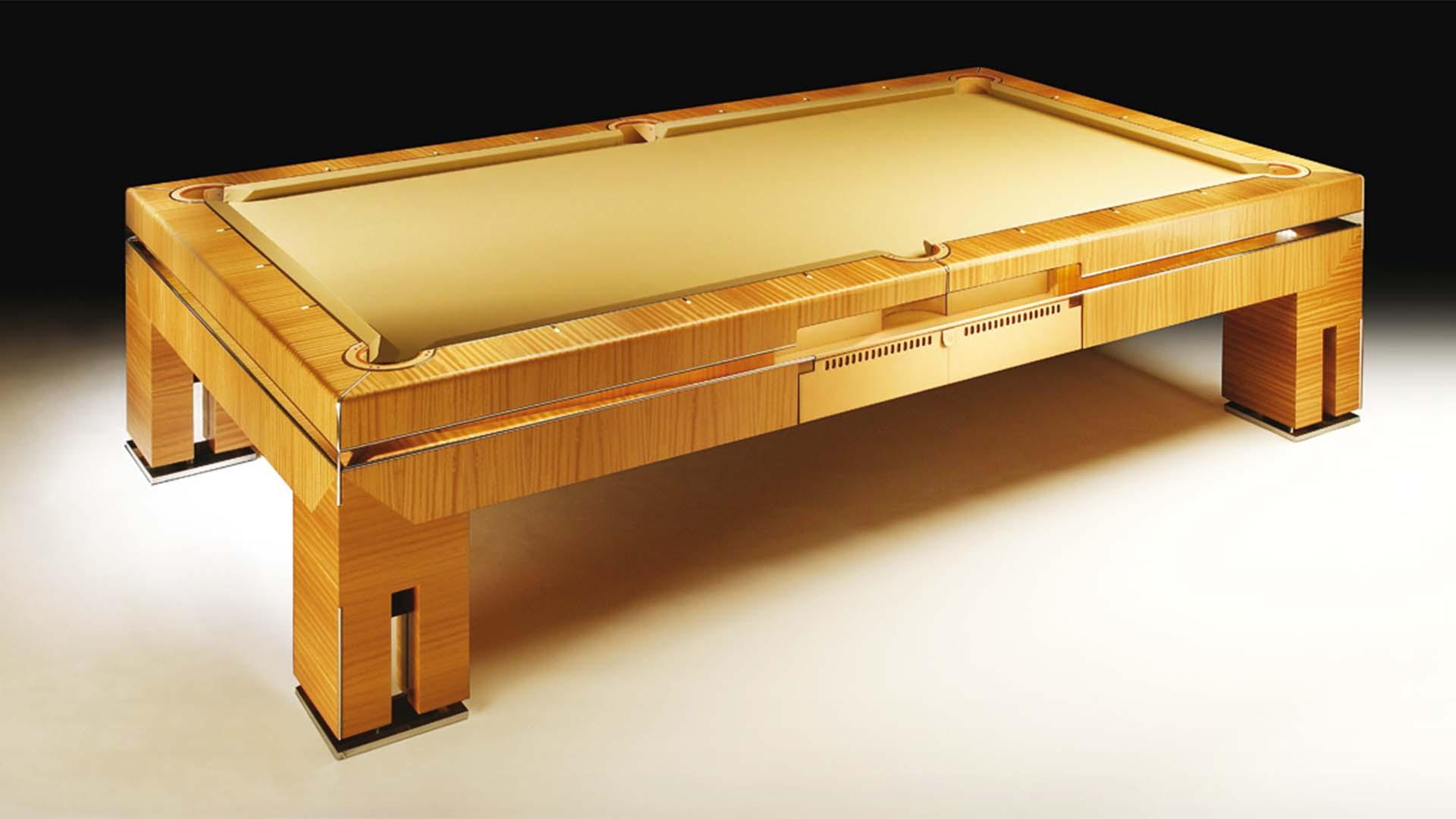 A touch of class, this. The Tresserra Bolero comes from luxury interior designers the Tresserra Collection. The pool table is made from solid gold – no, that would be really impractical. It's made from ceylon lemon wood with vaquetilla leather pockets and a gold baize, although the design can be customised to suit your preferred aesthetic. Timeless elegance with added cue ball.
POR; Trresserra
Mini Cooper Pool Table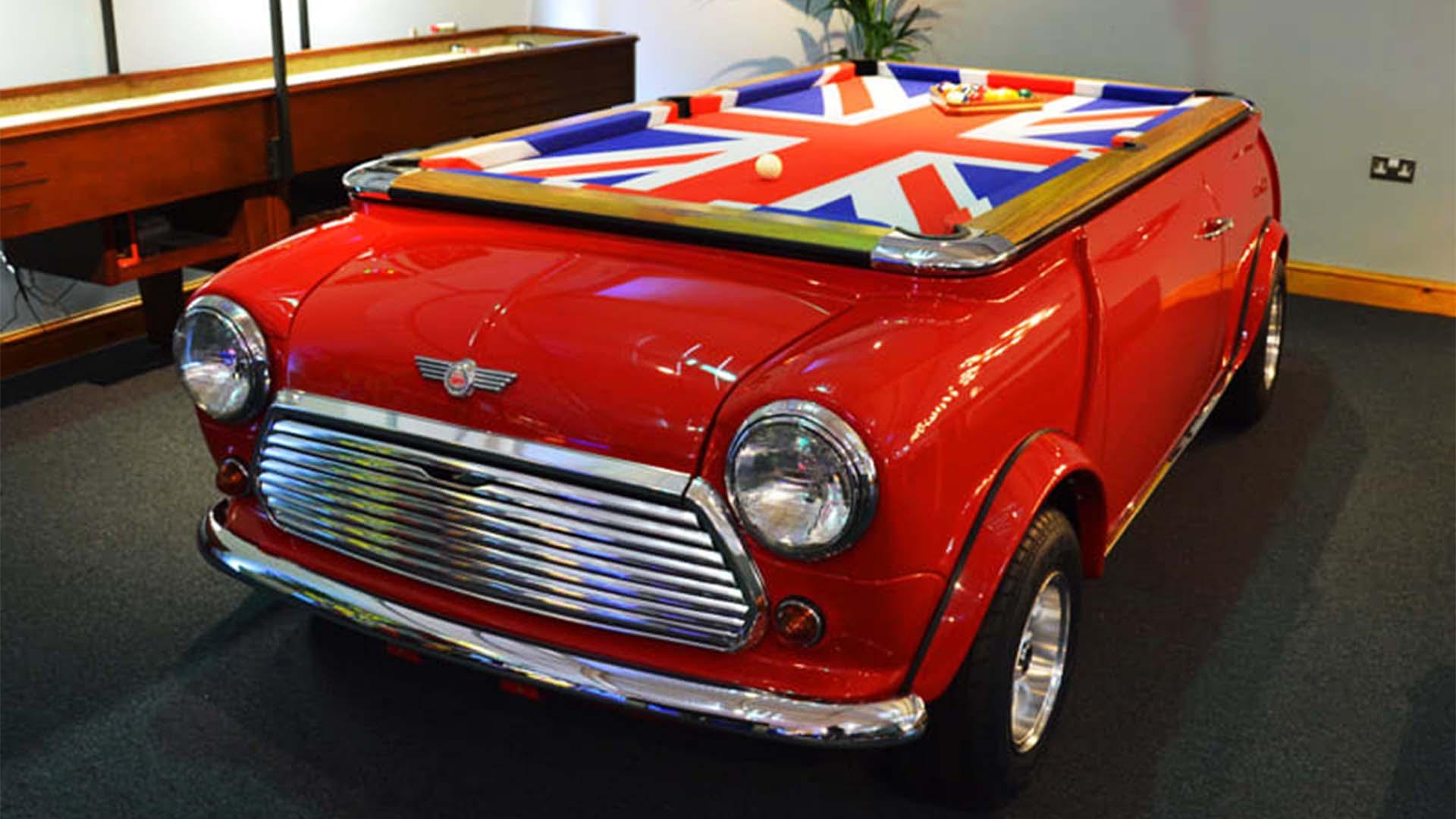 Hang on, lads, I've got a great idea… Why don't we buy this Mini Cooper pool table and put it in our garage? This remarkable creation from Kent manufacturer Chisel Pool is the result of stripping down a 1984 Mini Cooper, designing a patent-pending space frame chassis, and sticking a state-of-the-art pool table on top. (OK, it was a bit more complicated than that: read the full story on the link.) Cooler than Michael Caine speeding down an Italian boulevard.
£24,997; Home Leisure Direct
Cléon Daniel Doughnut Pool Table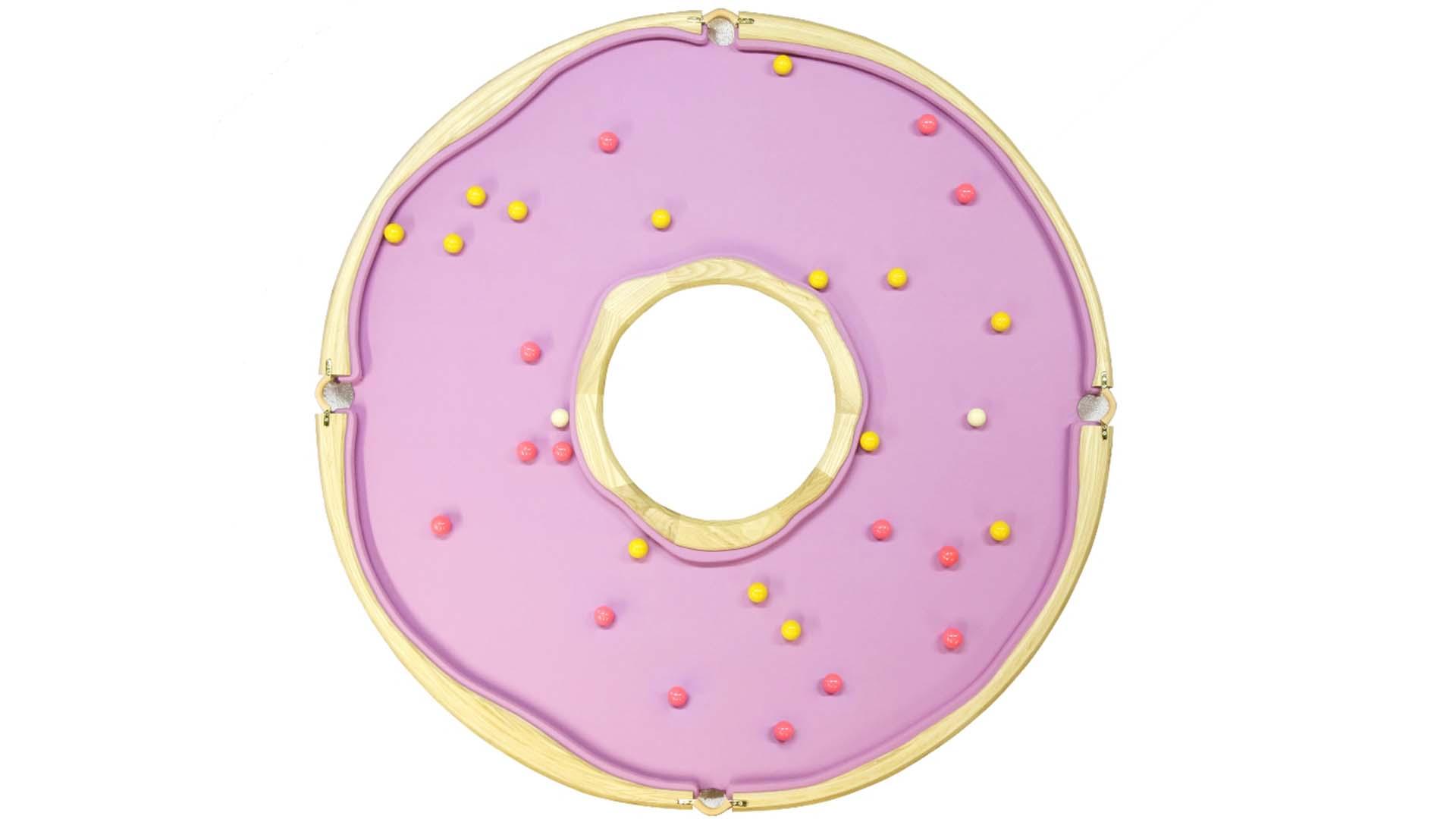 It's a pool table. Shaped like a doughnut. We don't want to crown this the coolest thing ever, because 'ever' has seen a lot of cool things, but it must make the Top 10 of anyone's list. You can stand in the hole in the middle. This magnificent creation is the work of Cléon Daniel, and frankly if you're not drooling at the sight of it, then we have very different tastes. The balls represent the sprinkles. Honestly, have you ever seen a pool table to match it? No. You have not.
£7,000; Purling London
Cléon Daniel Banana Pool Table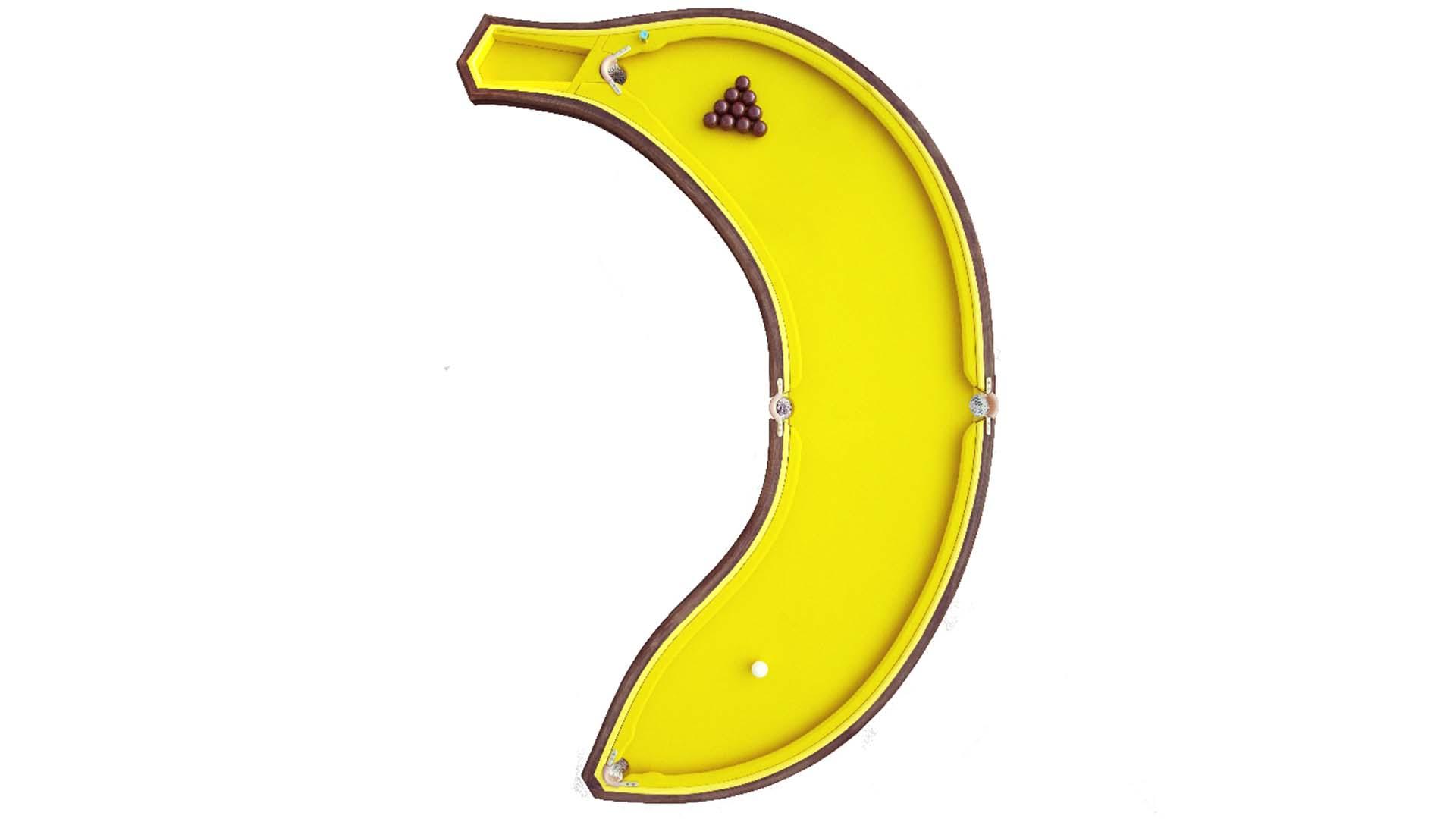 Except this pool table, which is shaped like a banana. Cléon Daniel is a modern-day Da Vinci.
£6,000; Purling London
Olympian Bespoke Pool Table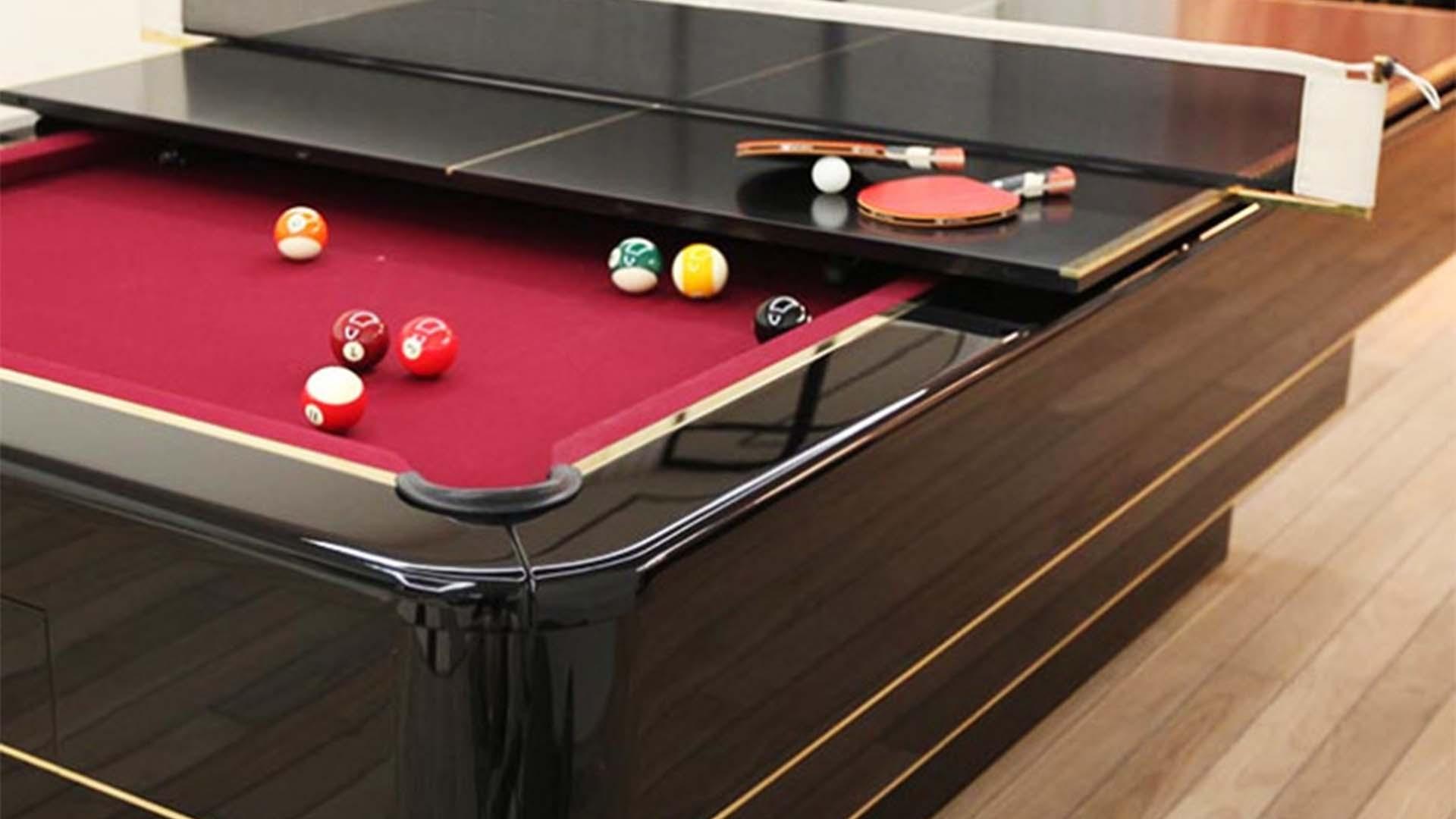 Things Shaped Like Other Things are good. (Race Car beds; Doughnut Pool Tables.) Things That TURN INTO Other Things are even better. The Batmobile turns into a plane, the Lotus Esprit turns into a submarine, and the Olympian Pool Table by Waldersmith turns into a table tennis table. Described as having "the heft of a sacrificial altar" (as sales pitches go, that's pretty good), the handcrafted hybrid has a spring-loaded net and special compartments to hide the table tennis top. It's genuinely worth checking out the website to discover how it all fits together.
£37,500; Games Room Company